Patina Health Reinvented Primary Care For Older Adults And Raised $57 Million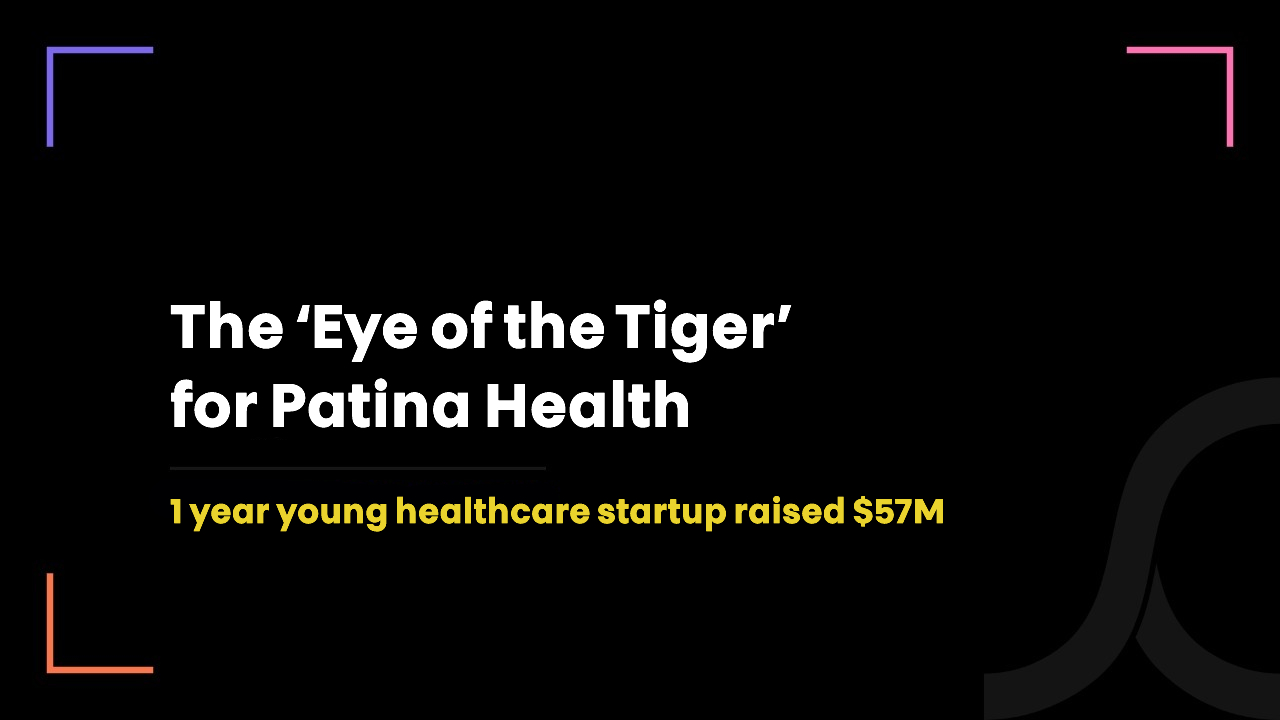 2 years ago
Today after reading about Patina Health, I can surely say that the primary care for older adults is in the right hands.
But, one thing that I find fascinating is the origin. Whatever comes out of Philadelphia is always game-changing, Before it was Rocky Balboa and now Patina Health.
I just had to make that reference!
Patina Health emerged from the shadows with Series A funding with a vision to improve the primary care experience for individuals 65 & older.
The $57 million funding in just one year caught my curiosity so I decided to tickle my brain.
And sharing with you here's what I learnt.
Patina Health's warm approach towards primary care for older adults put them on the map in just 1 year
Patina Health is building a relationship which is quite evident from the fact that for the past year and a half, the Patina team has been gathering feedback from older adults and their families and applying sapient design principles to develop the essential technology.
As they are about to begin providing services in selected markets by 2022.
What is Patina Health?
In the time when the health experience remains scattered and concentrated towards delivering service, Patina Health comes with a determination to change the long-going approach with their more personal, convenient, and warm perspective towards providing primary care experience that they deserve to older adults.
People light up when you listen to them, show a keen interest in their stories and that is exactly what Patina Health is doing.
Patina's CEO Jack Stoddard says, "As we become older, we all deserve a better care experience that sees us, understands us and accepts our role in guiding our own care so we can live our fullest lives. That kind of model doesn't exist in healthcare today, so we're building it."
And as a company associated with healthcare IT development, we firmly believe that what is being said about Patina Health is quite true.
Patina Health is determined to make difference & how do they plan on accomplishing it
In times when healthcare is more fundamental and running on numbers and statistics, Patina adds an emotional quotient to the primary care experience for older adults. Purpose-driven practitioners, healthcare innovators, and technologists raise the voices of the people they serve by listening with empathy and incorporating their feedback into all that they do.
Using technology to its full potential
The technology-enabled care model is built on the particular needs and values of people 65 and over, who deserve a human, customized, and on-demand experience with virtual care. At the same time, approaching people on their own terms as per their convenience in-house visit. Maintaining the perfect balance of personal touch and technology.
Backed by a technology and analytics platform designed specifically for assisting elderly people, including a smartphone app for real-time information exchange and virtual visits throughout the care team
Focused on providing a high-value experience that enhances satisfaction, enhances clinical quality, and reduces the overall cost of care. Unlike other caregiving platforms which are office & cubicle centred and focus only on delivering services as a part of routine jobs.
Patina Health is quite out of the box in terms of delivering care with their one-of-a-kind care team model.
Each person's Patina Care Experience Team is led by a primary care physician and includes a nurse practitioner, a health champion, and other specialized team members such as mental health, pharmacists, geriatricians, chronic condition experts, logistics specialists, and others as needed.
This multidisciplinary team collaborates closely to develop trusted connections with the clients served, understand their objectives, and assist in the coordination of all areas of care, including specialty treatment with existing or new providers.
Introducing the health champions
It is one of those things that catches your eye instantly. And so it caught my attention. A very new concept in the field of delivering primary care to older adults. A health champion will be an individual who will be your go-to person.
They will be the ones who would navigate and coordinate care across multiple platforms and providers, will help you in scheduling appointments, and ensure that you have everything you need.
The care receivers choice
Patina Health keeps the experience warm and personal, as the care receivers choose whom to include in terms of family and loved ones. With appropriate permission, care receivers, family & loved ones can become an integral part of the care team, directly participating in shared conversations and planning.
Keeping them in the loop about every detail the always-on team of Patina will make sure that you get all the support-giving advice making your role primary and clearer.
If you have a unique healthcare startup idea like Patina Health, we can be your friendly, neighbourhood tech support
We are an Ontario-based healthcare-focused IT solutions provider, specifically home healthcare solutions, with healthcare-specific work experience and expertise of almost a decade.
We have helped several healthcare businesses, organizations, start-ups, and individuals help realize their goal of making healthcare a better place with our unique, planned, and well-executed IT-focused solutions.
Working with several healthcare providers including care homes, hospitals, medical centers, pharmacies and many more, we have solved their development, compliance, QA, automation, integration, etc related challenges.
With the best experienced team and expertise of developers, designers, compliance specialists, client managers, and business analysts, you can expect a sprint and smooth workflow execution of your project.
All you have to do is let us know your any healthcare-related requirement and we will look after the rest.