Pharmacy Practice After COVID-19 [Technologies, Multiple Revenue Streams & Collaboration Will Be Keys To Success]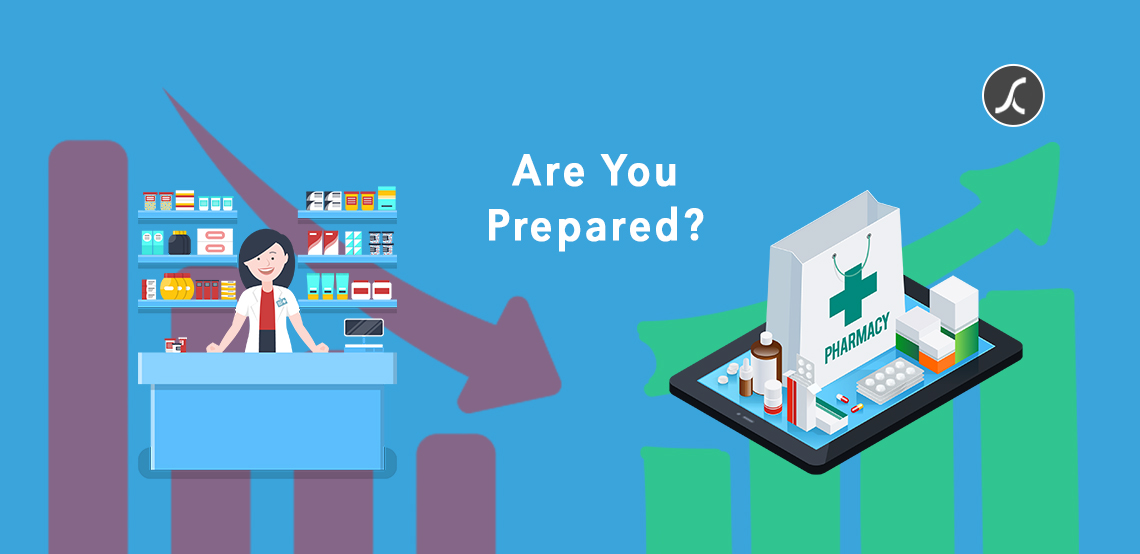 3 years ago
A pharmacist's visibility in the community is in terms of a healthcare provider, not just a medication distributor.
Which means they are responsible for the quality care and high patient outcome in a direct way.
In other words, the role of pharmacists has become more multifaceted especially during COVID-19.
And if they misunderstand their visibility in the community or their multiple roles, they'll end up losing customers.
Thus, we believe that in Canada's largest event for the pharmacists - Pharmacy U, the participants would discuss why technologies, multiple revenue streams, and collaboration will be keys to success for a pharmacy after COVID-19.
In this blog, we will get a glimpse of the pharmacy practice after COVID-19. But first, let's talk about the Pharmacy U event.
Pharmacy U - the best event for pharmacists in Canada
Pharmacy U is an exclusive conference or event for pharmacists in Canada.
It aims to provide industry-leading business sessions in order to help individual pharmacists and companies to improve their business health.
The following are some of the sessions that are going to be delivered in the Pharmacy U event.
Profit-Building Best Practice For Independent Pharmacy Owners

Activate Patients Towards Enhanced Health Outcomes Using Behavioural Economics

Medical Cannabis: A Patient's Journey

Using Novel Technologies and Data to Support Better Patient Management
Talking about the dates of the event,
All discussions at Pharmacy U are anticipated to revolve around - pharmacy practice after COVID-19!
The COVID-19 has presented new challenges to every individual.
Pharmacists have not remained unharmed too.
The pandemic has altered the healthcare service adoption method of the patients which is influencing the pharmacy business on the large scale.
For instance, people nowadays avoid visiting hospitals for primary care. Instead, they talk to the doctor virtually.
So, how can you expect people who do not step out of their home for primary care will visit the nearest pharmacy store to get their medications?
Such changes in patient behaviour further ignite the need for adopting technologies, multiple revenue streams and collaboration with other healthcare entities.
1. Technologies:
The two profitable and useful technologies pharmacies can invest in are mobile app technology and robotic process automation.
(Because these technologies can help a pharmacy generate multiple revenue streams and collaborate with other entities.)
A pharmacy mobile app is a very convenient and affordable medium for patients to order and manage prescriptions.
With just a tiny mobile app, an old-school pharmacy can be an online pharmacy - the only type of pharmacy that will thrive post-COVID-19 era.
PocketPills is one such very successful online pharmacy in Canada.
The following are the benefits of a pharmacy app.
❖ It is the best marketing asset - divert all target audiences from multiple marketing channels to the app because there lies your all business!
❖ An app helps you provide personalized customer experience.
❖ You can collect customer data and understand their buying patterns to make data-driven strategic decisions.
❖ You can attract customers from beyond your locality.
❖ It eliminates the need for investing huge on brick and mortar pharmacy stores.
❖ It streamlines many back-office tasks such as customer service, order management, compliance management, inventory management and shipping management.
Robotic Process Automation
A pharmacy has many tedious and time-consuming back-office tasks such as invoicing, inventory management, data management etc.
These tasks eat up many working hours of an entire team, yet it does not guarantee accuracy and productivity.
Using robotic process automation technology, we develop a software robot that gets installed on a system or computer.
This software robot works 24/7 and performs all manual and time-consuming tasks automatically with high accuracy and in very less time.

2. Multiple Revenue Streams
You must have visited or at least heard about Shoppers Drug Mart pharmacy.
Do you know the reason for their valuation over $12 billion? - multiple revenue streams!
A pharmacy is not meant to just sell medications.
It can sell multiple products that directly or indirectly affect a person's health and wellness.
For instance, a pharmacy can sell beauty products, healthy food, grocery, perfumes etc.
A large product catalogue helps a pharmacy to get more customers and so, more business.
And as said earlier, a large product catalogue does not require a large brick mortar store if you own a mobile app!
3. Collaboration
Patients are finding it safe, affordable and reliable to get themselves treated through telemedicine or telehealth apps.
These apps come with a very unique feature that allows patients to get quality care without stepping out of the home - even for buying medications.
At the end of the virtual visit with the doctor and when the doctor writes the e-prescription, the app shows users the nearby pharmacy stores and asks users to select one.
The selected pharmacy automatically gets a prescription on its system or app and they later deliver medications to the patient's doorstep.
Needless to say that such digital collaboration with telehealth/telemedicine apps which are already popular among patients increases the sales of a pharmacy.
But digital collaboration with other healthcare entities requires a system or app to establish the connection with 3rd party telemedicine apps of healthcare entities.
Stuck somewhere while modernizing your pharmacy? Get a free consultation from our healthcare IT & compliance experts.

We're a technology-partner of Silver Fox Pharmacy and have been helping them from IT infrastructure to app/web development and automation since 2016.
You can read the full case study here.