PointClickCare Valuation Raises to Whopping $5B: How is it Transforming Canadian Healthcare?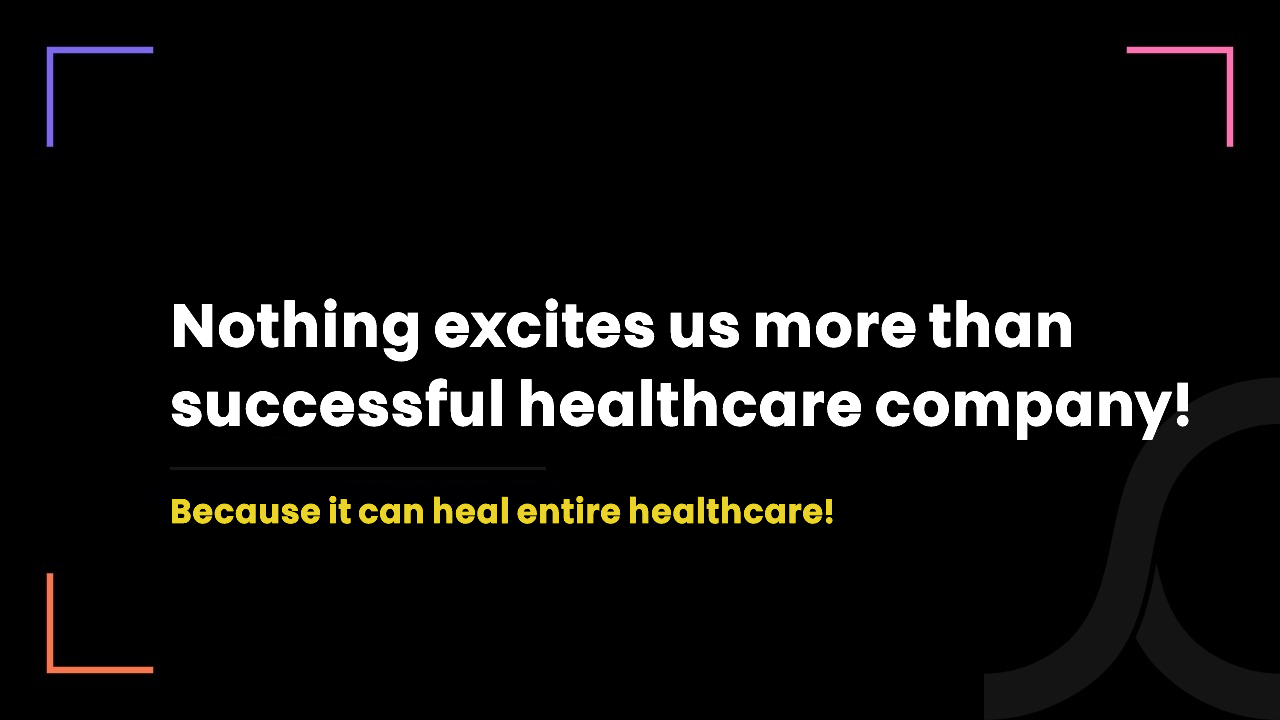 1 year ago
PointClickCare is making a significant impact on the lives of millions.
It is constructing the future of Canadian healthcare with its strong commitment to improving the lives of patients, care providers and families.
Because of its visionary mindset, PointClickCare is now Canada's best-managed company with a whopping valuation of $5B!
PointClickCare valuation tops US$5-billion as private equity invests more in Canadian software giant /via @globeandmail https://t.co/DZMUacin5g

— Mark McQueen (@markrmcqueen) July 12, 2022
A meaningful impact in the true sense
Formed in 2000 with fewer than 20 employees, PointClickCare now has more than 2000+ employees!
PointClickCare assists the care teams of senior care facilities, nursing homes, and home health agencies to improve their care area by allowing them to focus on patient care without any hassle.
Therefore, more than 26000+ care providers are making the patient's healthcare journey affordable and convenient using PointClickCare solutions.
In addition to this, it enriches the important area of the senior care business such as,
PointClickCare offers more than just a solution!
What makes PointClickCare special from the rest is that it delivers the experience rather than trading just a tech solution.
For instance,
It is helping care settings to harness the power of data in order to explore the meaningful insights that assist them in making outcome-driven decisions for patients, care providers and businesses.
Furthermore, it streamlines the workflow and communication in the senior care ecosystem so that the care team can enhance the quality of residents' experience efficiently and effectively.
Robust and outcome-driven solutions that facilitate the PointClickCare valuation
PointClickCare is providing a solid base to enhance collaboration, communication and coordination in the care setting that positively impacts the care outcomes of the patients.
So, let's take a closer look at those solutions.
Solution-#1: Skilled Nursing
1. Skilled nursing core platform
2. Business intelligence
Care, market and performance insights
(IPC) Infection Prevention & Control
3. Care coordination
Automated care and integrated messaging
Streamlined and secure connection
4. Care delivery
Medication, nutrition and practitioner management
Point of Care and skin & wound care
5. Financial management
Invoicing and account management
Solution-#2: Senior Living
1. Senior living core platform
2. Business intelligence
3. Care coordination
Automated care messaging and secure conversations
4. Care delivery
Medication, nutrition and practitioner management
5. Financial management
Solution-#3: Home Health Care
1. Home health care platform
Mobile integrated care delivery
Solution-#4: Acute care
1. PAC network management
Easily develop and maintain network
Solution-#5: Life Sciences
Early warning signs, find remedies and evaluate treatment choices
Solution-#6: ​​Continuing Care Retirement Communities
Solution-#7: LTC Pharmacy Solutions
Grow and retain more customers
Integrated medication management
Solution-#8: Group Home and Behavioral Health Providers
Simplifies medication management
Integrated with the pharmacy partners
Reduces errors and improves the safety of the patients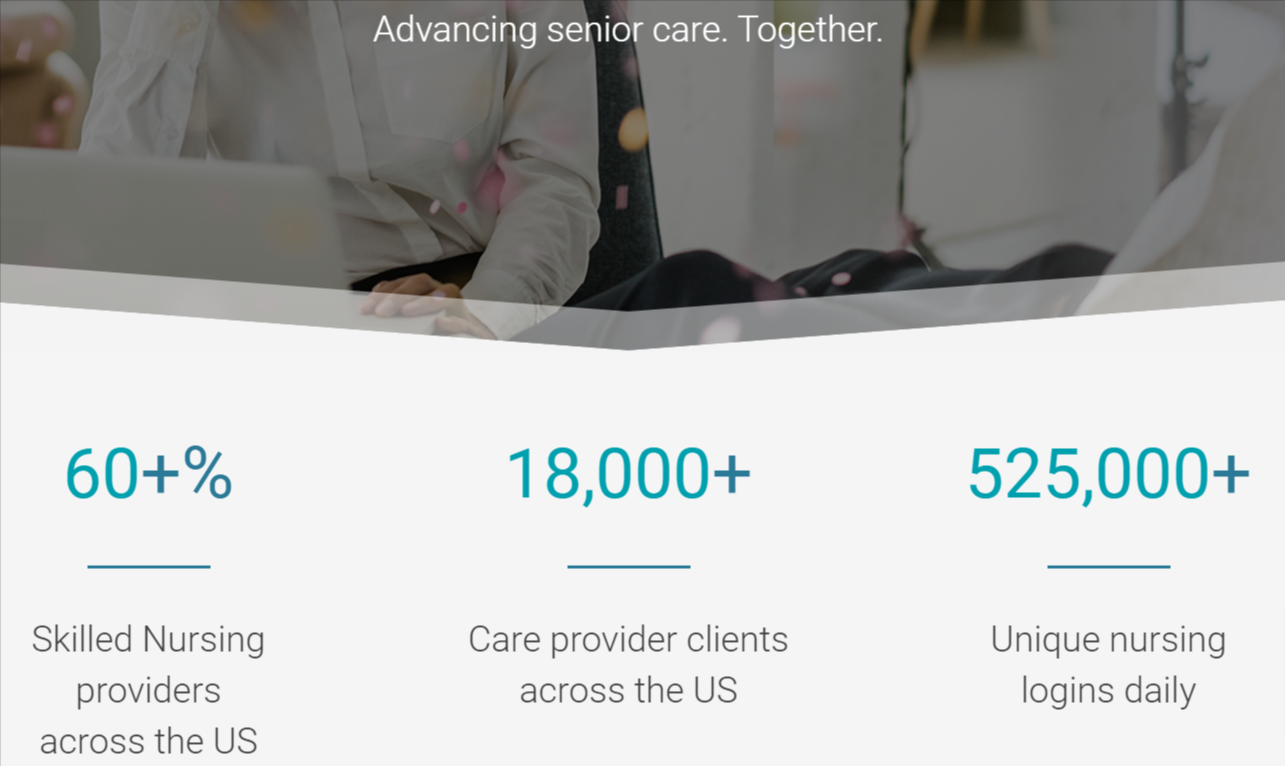 PointClickCare reviews that give reasons to pick its solutions
We have done comprehensive market research on PointClickCare.
After analyzing the review of it, we can safely say that PointClickCare is driving digital healthcare for the senior care settings.
Here is a glimpse of its reviews.
Enables the care team to spend more time with residents
Faster and easily accessible tech solution that helps in retaining the best staff
Lowers the burnout of the care providers
Automated workflows that reduce the work burden and manual errors
Strengthens the network relationships
Streamlined and accurate data exchange and communication
Helps to conquer the market presence
Improves the quality of care experience for the residents
Allows to focus on the other key responsibilities rather than being stuck in the regular workflow
Cloud-based automation that improves the financial health of the care settings
Faster, accurate and real-time data access
This is how PointClickCare valuation achieved the mark of the massive $5B.
Things that make PointClickCare North America's best comprehensive care collaboration network
PointClickCare believes that value-based care is going to steer the future of care delivery as it entirely focuses on the improving quality of care outcomes.
Thus, it offers value-based care modest that results in,
Lowers cost for patients and residents
Higher care efficiency and satisfaction rates for care providers
Strengthens the cost control
We have the art of empowering the healthcare industry, called health tech knowledge
As a healthcare IT company, we believe that continuous innovation is the lone path to fixing the broken leg of the healthcare system.
PointClickCare has been doing the same thing for the past 22 years.
But there are still massive amounts of loopholes which are restricting the healing progress of the healthcare ecosystem.
Means, the door is open to doing something epic like PointClickCare or maybe even more.
So, if you hold a strong mindset to change the healthcare system, let's make a great impact together!