You Don't Need A Mobile App For Your Business & Idea! Here's the Affordable Alternative to Mobile Apps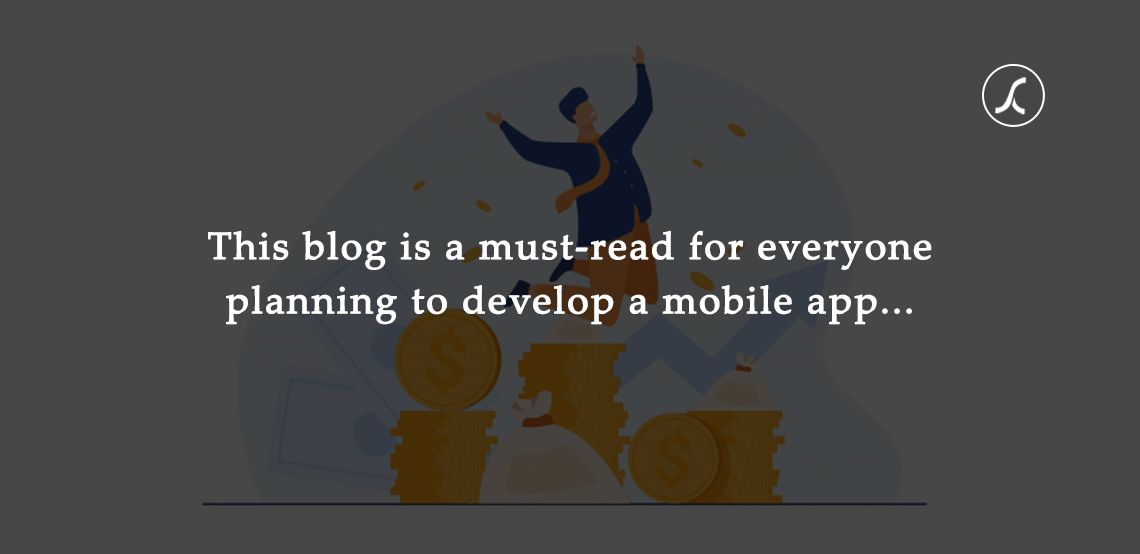 2 years ago
Ask yourself.
Why am I considering a mobile app for my business or idea?
It must be because,
Mobile apps are faster.
Mobile apps are reliable.
Mobile apps show notifications and keep users engaged.
Mobile apps work offline.
Mobile apps utilize sensors including image sensors.
You're on the right track - so far.
But have you ever asked yourself - is there any alternative to mobile apps that works similar to mobile apps but costs me half the price I am paying for mobile app development?
Well, today is the time to question yourself - and save big - without losing anything.
A Progressive Web App (PWA) - Reliable, Engaging and Affordable Alternative to Mobile Apps
First of all, let me clear - PWAs are not typical static websites that take years to open a new page.
PWAs are the future of websites.
In simple terms, it gives capabilities of the mobile apps to the websites.
As a result, the website will become fast, engaging, and reliable.
Still, confused? Well, https://www.google.ca/maps is the best example of a PWA.
It loads fast. It does not take more than 2 seconds to load your click request.
You can zoom in and zoom out like a mobile app.
You can add the site on the home screen and directly open the page from the home screen without visiting the browser.
It gets updated automatically in real-time.
It gathers information from multiple sources and presents them in real-time.
It runs in the background.
It sends you notifications.
Another PWA Example - This Time, a Visual One!
Starbucks is having a PWA.
Once you open its website, on the top right side, there is an option to install the Starbucks site on the home screen of the desktop or mobile device.
Once you install it with just a single click, you will get a similar icon on your home screen. From here, you can directly open the Starbucks site or web app.
See, it opens separately, not in the browser.
Watch this video to see how fast it responds to clicks even on a normal home WiFi network.
And did you notice that it offers a user interface and features the same as the mobile app?
As the top progressive web app development company in Canada and the USA, we suggest you consider PWA like Starbucks if you're on a limited budget.
Let's understand PWA in detail.
'FIRE' Capabilities of Progressive Web Apps
FIRE = Fast, Integrated, Reliable, and Engaging!
It is a fact that users expect both apps and the web to load quickly and have smooth scrolling.
The PWAs meet users' expectations in the best possible way. It loads within 2 seconds and has a smooth UI. (Hope, you noticed it in the video shared earlier!)
But you must be wondering, why is it important for mobile and web apps to load faster?
The following chart clearly depicts that 20% of the users abandon the site if it takes more than 3 seconds to load.
Users don't prefer to reach the browser tab to access your web app. In fact, you don't have to make users feel that they are on the website!
Instead, users should be able to access and interact with it in the same way they interact with other native mobile apps on their mobile devices.
They expect to launch your web app from the home screen.
They expect to interact with it from the locked screen too.
PWA has built-in capabilities to achieve such features.
And most importantly, integrating such features in PWA does not cost you as much as integrating similar features in the mobile apps would cost.
The existing belief of the users is that a web does not work without a network connection while an app can easily work.
Many times, they don't try to open the web if they already know that they have a slow network connection.
It is time to change their perspective.
Web apps can be as reliable as mobile apps.
Web apps load instantly and work in offline mode too. It in fact never shows the error for the popular reasons you know!
The engaging apps ensure the whole user experience is delightful.
It gives the ultimate capability to users to do what they need to do within seconds - without getting confused.
Web push notifications promote engagement in a PWA.
This even works when the browser is closed.
These notifications turn monthly active users into daily active users.
What Makes Us the Unique Progressive Web App Development Company?
We've been working with PWA since it was first introduced in 2015 by Google.
We take PWA to the next level with our in-house dedicated development team and AI & machine learning technologies.
Developing a PWA or a native mobile app is not just about the code.
You need to use your business mind along with your technical mind.
A mobile app or web app only succeeds if you follow the entire lifecycle.
It is our custom development lifecycle which includes,
Finding a target audience, understanding their requirements, creating feature sets, carrying out the technical feasibility study, defining the user journey, drafting the app workflow, designing wireframes, launching the PWA, taking user feedback, and updating the PWA.
In other words, you will be hiring us to solve your technical challenges, but we will solve your both business and technical challenges within your budget.
Because that's what we've mastered and been doing for the last 6 years.