How to Sell Health and Self Care Products Online With Your Own eCommerce Store in Canada?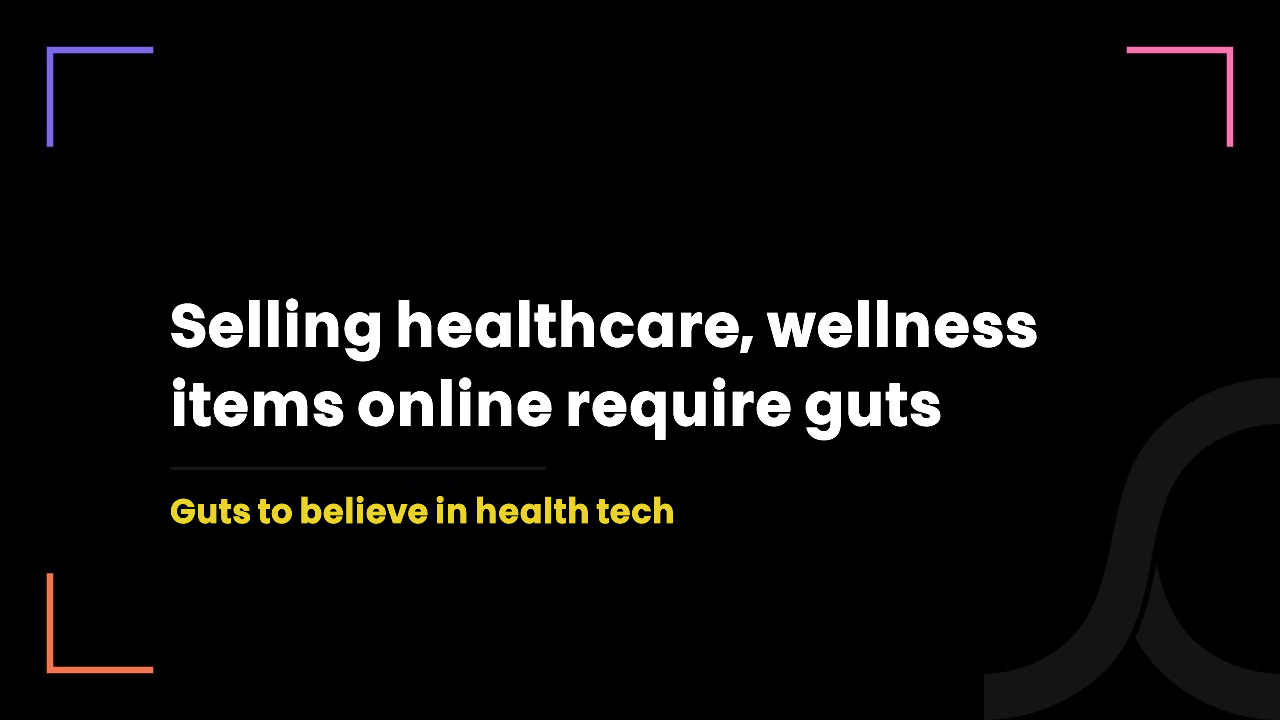 2 years ago
Healthcare is one of the most commercially successful industries during the pandemic time.
While a few healthcare enterprises keep dominating the Canadian healthcare market, many new individual entrepreneurs have jumped into the healthcare market with their custom solutions. 
Their most preferable revenue stream is healthcare eCommerce store as it requires fewer efforts to launch it and that's what all consumers opt-in for buying healthcare and wellness products.  
So, if you are one of them and planning to sell healthcare products online with your own eCommerce store in Canada, this blog will clear all of your doubts.
Why is 2022 the best time to sell healthcare products online in Canada?
With Omicron cases rising across Canada, the pandemic is far from turning into endemic. Meaning, the online shopping behaviour consumers have developed during the pandemic time is estimated to evolve further, resulting in good business opportunities for all eCommerce businesses.
It was a compulsion. Now, it is a part of life!
People adopted online mediums to seek healthcare and purchase wellness products as they had no other safe option. But soon what started as the compulsion turned into a habit and further into part of life. And since people have already discovered the perks of ordering healthcare items online, they are most likely to follow the same trend even after the pandemic.
What are the types of healthcare and wellness products you can sell online in Canada with your own eCommerce platform?
Before we move further, it is worth noting that you have to sell healthcare and wellness products online in Canada while adhering to federal and provincial laws. 
In other words, you don't have to sell prohibited healthcare products, drugs, supplements online or items that require prescriptions.
The following are the most common healthcare and wellness items you can sell online in Canada. 
Medical devices such as thermometers
Beauty and personal care items
Weight management items
Supplements
Oral care products
Vitamins and minerals
Women wellness products
Wellness products for kids
Sexual health products
Over the counter medicines
The most basic resource you would require to sell health and wellness products online in Canada
Well, you would require an online medium from where your customers can explore your products, make a purchase of it, pay the price and track the order. 
This online medium will be the only getaway for your customers to get engaged in your sales lifecycle.
Another basic requirement for selling health and wellness products online is delivery service. Here, you can either utilize your own hired delivery executives to deliver orders or tie-up with 3rd party delivery service providers. 
Different options you have to set up your healthcare eCommerce store
The best part of the healthcare IT industry is that it has everything to deliver to you as per your needs and budget. 
Talking about eCommerce stores, you have multiple options. You can either choose a custom mobile app or custom web app or Shopify.
Let's discuss each of these options in detail.
A mobile app delivers an extreme level of customization and a remarkable user experience. All major eCommerce stores have mobile apps to engage users more than any other online medium.
A web app has some features similar to the mobile app such as notifications, background updates, security etc. But unlike mobile apps, a web app opens in web browsers. Meaning, it is a more rapid, feature-packed and more secure version of the website!
Shopify is the 3rd party eCommerce platform that lets you build your own eCommerce store using its functionality. This is the most affordable and easy option. But you here lack ownership and online medium as your asset!
Features you must add in your healthcare eCommerce platform for outstanding user experience
There will be two different modules - one for users and one for admin! 
User app features:
Login/sign up with Google, Apple, Facebook
Profile creation
Address book
Product list
Search with filters
Wishlist
Make purchase
Payment
Refer
Promo codes
Live order tracking
Rate & Review
Notification
Admin app features:
User management
Inventory management
Manage products
Payment dispute management
Order management
Delivery management
Promotions
Notification management
Analytics
How AI and machine learning helps you increase your sales on your healthcare eCommerce platform?
You must have observed the unique pattern each customer follows as per his user persona on every online or offline purchase.
For example, a mother generally buys milk and diapers together. Similarly,  a young consumer buying supplements is most likely to buy nutrition products too. 
Meaning, if you suggest nutrition products to a user who just bought supplements, there is a higher probability that he would buy the nutrition products or at least explore it.
However, the challenge is, you can't identify the buying patterns of each consumer manually and then suggest items based on their buying patterns. 
Here is where AI and machine learning comes into the picture.
Based on historical data, sophisticated algorithms identify the buying patterns of different consumers and prepare generalized rules.
And now when a user adds some items into the cart, the algorithm suggests him the items as per rules and his user persona.
Almost all top eCommerce sites you are familiar with are using such a technique to increase their sales. But to implement an AI-based solution, you must have expert developers at work! 
How can we help you set up and launch an eCommerce store to sell health products online in Canada?
We're a healthcare-focused Ontario-based IT company.
In other words, we have only been entertaining healthcare IT projects for the past 7 years. 
We're well-equipped with knowledge and experts who can help you to achieve what you want in the Canadian healthcare industry.
Web/App UI/UX design
Web/App development
Web/App QA
Meeting compliance requirements
Meeting other legal requirements
24/7 post-launch support
Talking about our team, it includes dedicated healthcare developers, UI/UX designers, business analysts, QA engineers and healthcare compliance professionals. 
And talking about our past experience, we are known for delivering clinical value and peace of mind to our clients who are healthcare professionals, healthcare startups and enterprises.
If you are looking for that one reason, we would like to tell you, only healthcare is where we are proactive and healthcare is something we understand as good as healthcare providers and investors!