How to Start D2C Healthcare Company with Robust Technology Infrastructure?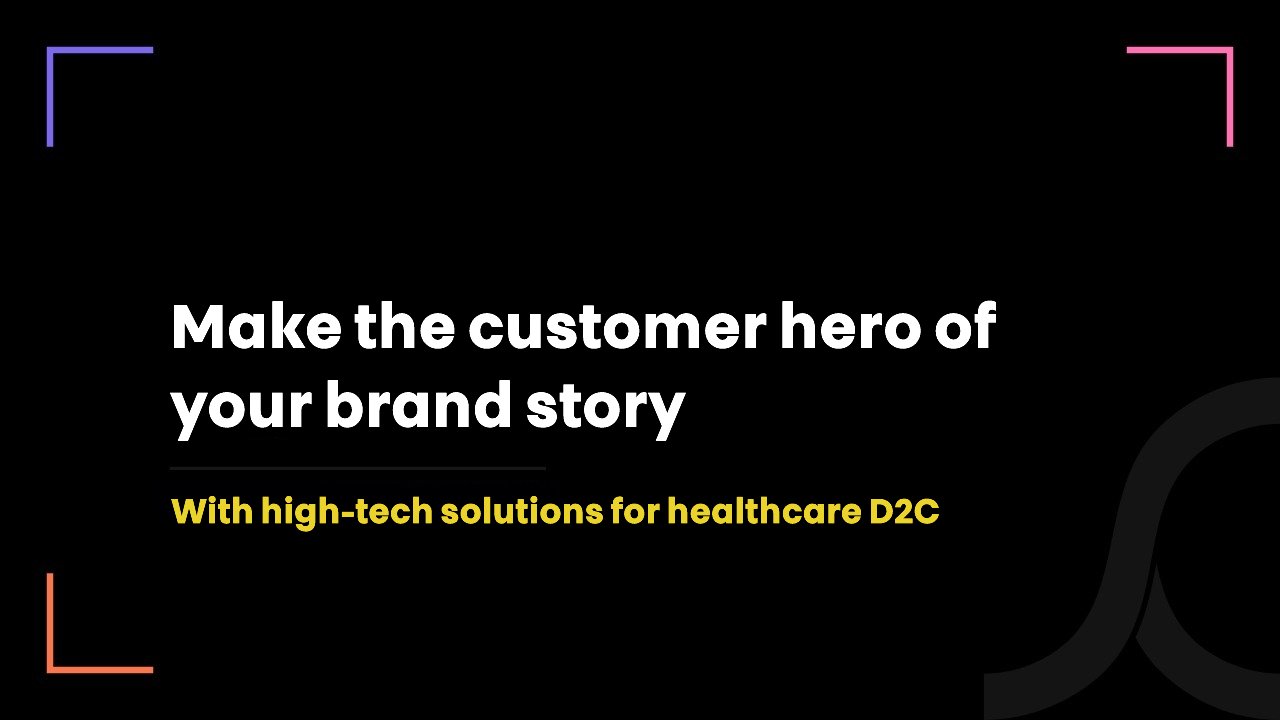 2 years ago
Direct to customer business or D2C healthcare businesses are rapidly expanding their reach worldwide.
D2C healthcare company is the "win-win situation" for both customers and manufacturers.
Because there is no middleman and most importantly, not a long distribution channel between the customer and business.
As a result, the manufacturer can easily explore the needs of the customers that directly help the customers to get the product as per their custom requirements.
So the question is, how to start a D2C healthcare company?
But before diving into that topic, let's talk about the benefits of having a healthcare D2C business.
Why do customers buy from a D2C healthcare company?
The customers want a product or service that meets their needs.
As a D2C healthcare company, you can sell healthcare products or services to your targeted audience while ensuring a good customer experience.
Without any middleman and time-consuming process, you can provide the below value as a D2C healthcare start-up.
Free shipping
Give quality products at a reasonable price
In-depth product information
Good products return policy
Festival offers and discounts
Satisfactory customer support
Overall, the D2C healthcare business can easily save time and money for your targeted customers and provide the experience which they deserve.
As a result, it will assist you to offer more reliable products for your customers and make more margins on them.
Why should you sell healthcare products directly to customers?
As we discussed, people desire to buy products that meet their needs.
And as a D2C company, selling products directly to customers allows you to execute your target customers' demands in the most precise way as everything is in your control.
Here are the advantages of selling healthcare products or services as a D2C company.
There is no middleman between manufacturers and customers. As a result, the distribution charge is less.
Easily control over the products because of shorter distribution channels.
Direct distribution allows you to create effective marketing strategies.
It helps businesses to directly engage with their customers and learn from their requirements.
You can easily launch and test the product in the meantime.
There is no long distribution channel. Hence it saves valuable time for both the consumers and businesses.
This is how the D2C company can help you to sell your healthcare products and service to your potential customers.
Now the question is, what is the process to start a D2C healthcare company?
Let's find out.
Basic steps to start a D2C healthcare company from scratch
"Nothing is instant, everything needs a planning"
We've identified some of the most valuable aspects from which you can start a D2C healthcare business from scratch.
1. Planning is everything
"Every business starts with the great idea"
Despite the fact that - without unique planning, your idea is nothing.
To accomplish this, an effective product, complete market research, appropriate technology platform, and most importantly knowing the target audience are the major aspects.
2. Product or service market analysis
Market analysis is a crucial part of any kind of business.
Your product or service will fail in the market if you do not recognize your competitors, their strategies, their weaknesses, market trends, and potential customers.
Hence the complete market analysis is crucial for the D2C healthcare business.
3. Identify your potential customers
"Don't sell the product, sell the emotion and experience to the right audience!"
This is one of the aspects that the majority of D2C healthcare start-ups overlook.
You can easily understand your target audience by analyzing their specific needs, the desired solution, and concerns with other products.
And once you find your potential customers, aim to sell unique experiences along with unique healthcare products/services.
4. It's time to pick an ideal technology platform
Now you have a classic healthcare product, ideal planning and the right audience.
Just one thing is needed - a perfect platform to sell (eCommerce) and ideal technology such as AI, machine learning, IoT for smart healthcare/wellness products.
We can assist you with both spaces!
Know how we can help you with the technology infrastructure to start a D2C healthcare brand
To sell healthcare products, you need an ideal technology infrastructure as well as suitable technology (for smart healthcare/wellness products).
We will assist you in establishing the following technology infrastructure to launch a D2C healthcare company.
1. eCommerce platform
A feature-rich eCommerce platform is a must to offer a seamless user experience for your healthcare customers while they are interacting with your sales life cycle.
We can help you build an eCommerce platform (mobile app or web app) for your D2C healthcare start-up to sell the products such as wearable devices, health monitoring devices and other products - directly to customers.
2. Product development (with IoT, AI, machine learning)
Remember - we are not a healthcare product manufacturer, but we make an IoT-enabled healthcare product accessible remotely with mobile/web apps. We also make it smart in the true sense (capable of making decisions by itself) with the perfect fusion of AI and machine learning technology.
In other words, we build IoT-enabled mobile/web apps which establish bi-directional connections with healthcare hardware and enable users to read data collected by that healthcare hardware and give commands to it.
3. App for D2C healthcare/wellness service
Not only products, but we can also empower you to sell your D2C healthcare/wellness services such as telemedicine, mental health, prescription delivery etc. Utilizing our years-old expertise, we build mobile apps or web apps for your D2C healthcare service startup with all common, advanced and good-to-have features.
You must now be wondering, who the heck are we …
Presenting an unique concept and mindset of healthcare IT company
"We sell healthcare ideas and solutions to people"
We are an Ontario-based healthcare IT company.
In other words, healthcare IT is the only thing that we have been doing for more than 7+ years.
When we say 'we', we talk about our healthcare-specific team - UI/UX designers, web and app developers, QA engineers, business analysts, compliance specialists and most importantly enthusiasm.
As a healthcare IT company, we have the vision to change the healthcare industry with cutting-edge technologies and our result-driven expertise.
We help healthcare professionals, healthcare start-ups, hospitals and healthcare businesses to improve their productivity and deliver enhanced patient care with our time-saving solution and compelling technology.
We have in past worked with a lot of healthcare B2B and D2C brands and learnt both good and bad things.
And knowing things that don't work is the only reason we are able to deliver results every time for our healthcare clients!