PEI Dentists Rescheduling Appointments: How Can Technologies Solve Challenges Faced by Dentists During and Beyond COVID-19?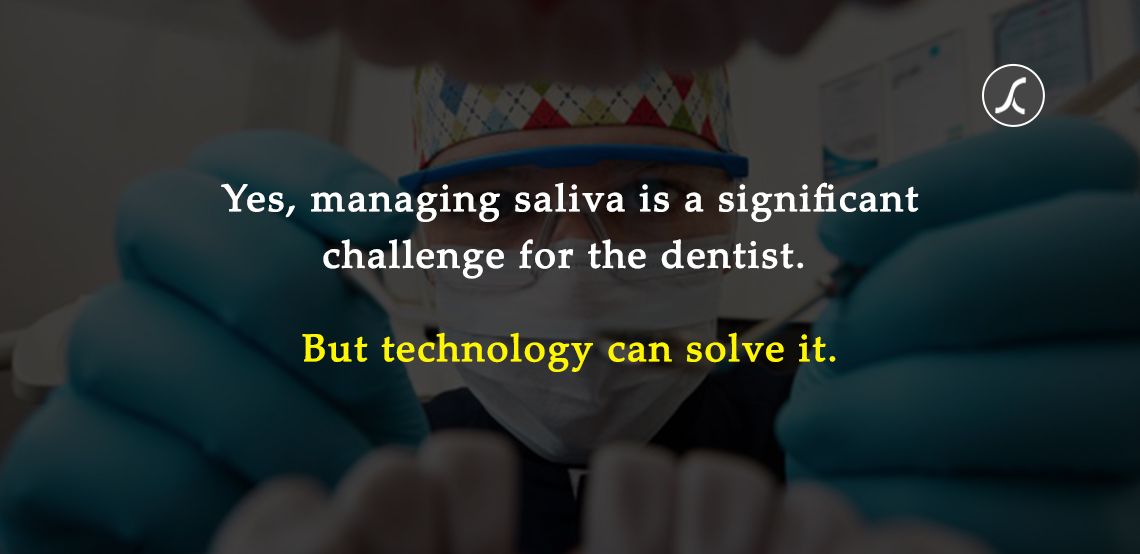 3 years ago
Dentist (n.) - Someone who knows the drill, gets to the root of the problem, AND always seeks the tooth.
IT expert (n.) - Someone who knows the drill, gets to the root of the problem, BUT always seeks the solution.
While dentists are busy solving problems of patients, IT experts are busy solving problems of dentists!
Top challenges faced by dentists (of PEI Dental Association)
1) Have close contact with the patients even during the pandemic
Recently, the PEI Dental Association has asked all dentists to postpone appointments with 20-29-year-olds in the Charlottetown area.
The decision came after Dr. Heather Morrison - Chief Public Health Officer - ordered all people in their 20s living in the greater Charlottetown area to get tested for COVID-19 even if they don't have symptoms.
Dentists working in such close proximity to patients' saliva is the major concern of the PEI Dental Association.
Recently, in October, the Waterloo Public Health announced a COVID-19 outbreak in a dental clinic.
2) Can't be cost-effective to patients
Unfortunately, universal healthcare does not extend to dental care in Canada.
This means the majority of provincial health insurance plans do not cover dental care which leaves the expense of dental care on a patient's shoulder.
The following is how much a patient is paying for an appointment with dentist or for the most common dental care practices in Canada.
• Adult Dental Exam: $133
•Child Dental Exam: $67
•Tooth Extraction: $136 (starting at)
•Root Canal: $800
•Dental Crown: $1425 (Gold), or $1625 (Porcelain)
The cost of PPE suits, additional disinfection measures, and a limited number of appointments per day make a patient's appointment with the dentist more expensive.
3) Inadequate supply of new dentists
There is a real shortage of dentists in Canada and in coming years, it is expected to worsen.
Statistics reveal that about 30% of dentists are now over 50 years of age and an average of 400 dentists are retiring every year.
However, when it comes to filling this gap created by retired dentists, the Canadian dental schools aren't graduating enough dentists.
Another factor that will lead to a major dentist shortage in the future is a more number of female dentists currently studying dentistry.
This will create a dramatic increase in part-time dentists as females have traditionally been inclined towards the family.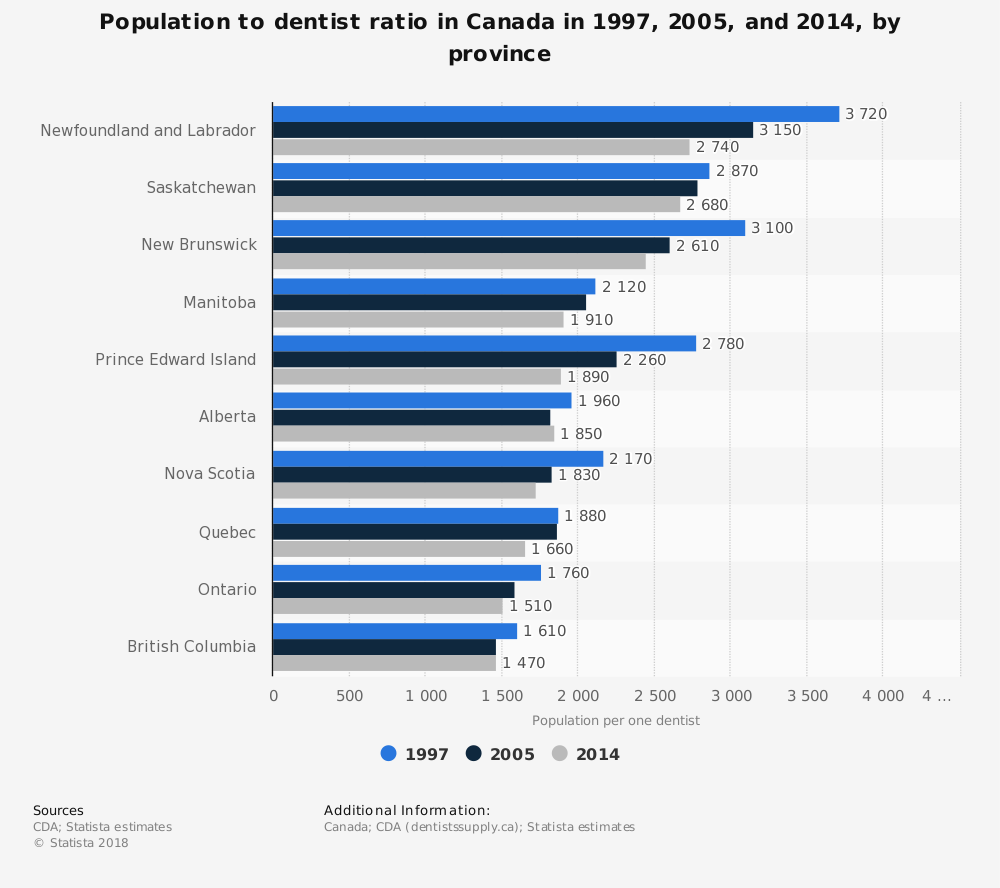 4) Dentophobia or fear of the dentist
Regardless of age, people always get nervous about dental visits. The fear of a dentist can be moderate, mild, and even severe.
One of the reasons for dentophobia is the environment a patient receives in the dentist's cabin.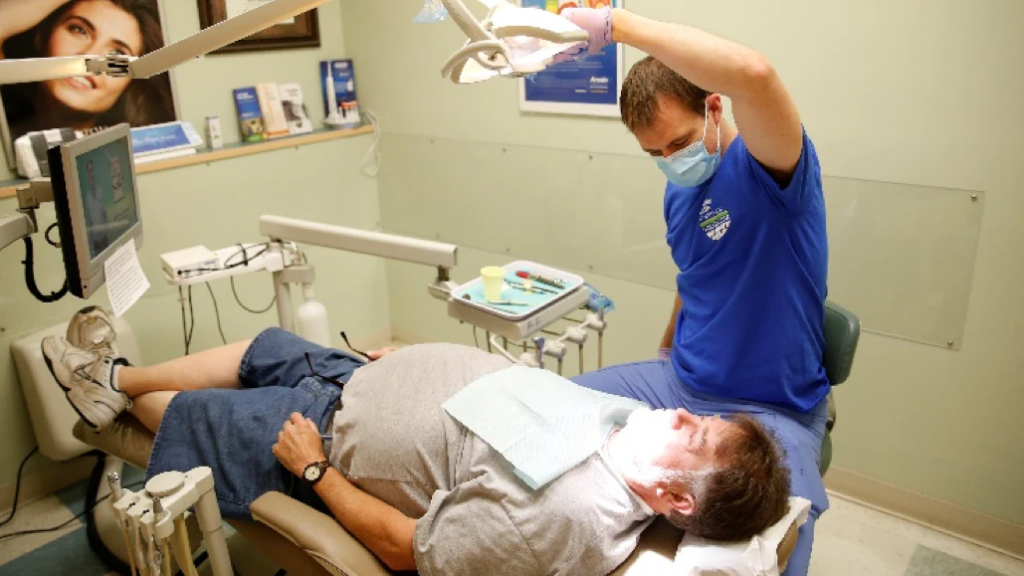 (Dental care looks and feels like heart surgery!)
The major drawback of people fearing dentists is patient no-shows. No-show appointments equate to lost time, productivity, and profit for a dental clinic.
How do technologies help dentists solve these challenges?
1) Telemedicine Solution for Dentists
The telemedicine technology or solution is in existence in the form of a mobile app, website, or computer software.
It facilitates the delivery of dental care through telecommunication technologies such as video and voice calls.
Send images, referrals, e-prescriptions, online appointments, and easy payments are some of the features of the virtual dentist app that takes patient experience & care delivery to the next level.
TheTeleDentists and MouthWatch are the two most popular virtual dentist service providers in Canada.
#Importance
With it, a dentist can dramatically reduce the number of in-person appointments while not affecting the quality of care.
An online visit with the dentist costs significantly less as patients do not need to travel and dentists do not need to spend on PPE suits and disinfection measures.
It also allows dentists to provide dental and oral care to more patients in a given time. With it, a dentist can earn more and find himself in a financially favorable state where he can reduce his fees.
2) Robotic Process Automation
Since there aren't a sufficient number of dental clinics in almost every city or town of Canada, dentists are overwhelmed.
Some important yet very tedious and time-consuming tasks such as reporting, documentation, creating treatment plans, monitoring progress, and taking follow-ups do not let them invest more hours in direct patient care.
A software bot developed using robotic process automation technology gets installed on the system or computer of the dentist and performs all of these tasks automatically with accuracy.
#Importance
The major benefit of robotic process automation is time-saving. It can actually save many hours for a dentist in a day.
So now when dentists have more time, they can treat more patients. And this way, we can easily ensure universal and timely access to dental care even if we have a shortage of dentists.
3) Virtual Reality
VR technology enables computer-generated simulations. With it, a patient will feel like being in a different environment i.e., on a beach while the dentist drills his teeth!
In other words, it makes patients forget that they are at the dentist and this changes the whole experience of the patient.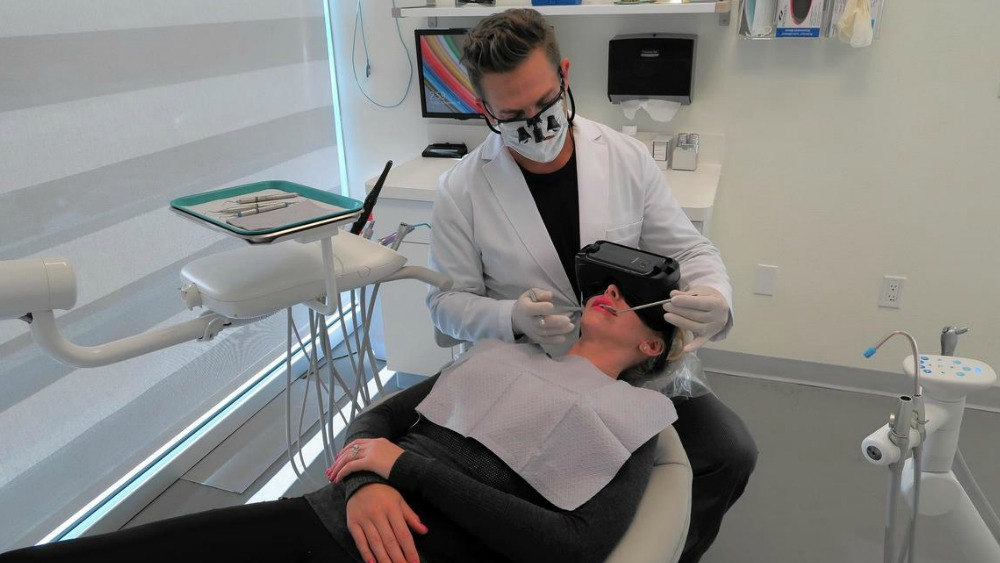 Source: http://www.markolsondds.com/
#Importance
VR technology helps patients cope with their fear of dentists by tricking their minds. As a result, there will be fewer patient no-shows that will be beneficial to both dentists and patients.
Did you know what we just proved? - There is technology as the solution to every problem!
We don't count our success in the number of clients we serve, but in the number of healthcare problems we solve with technologies.
Because we neither are dentists nor IT experts. We are fond of challenges. Because we know how to solve them!