Technologies Used by Top Canadian Hospitals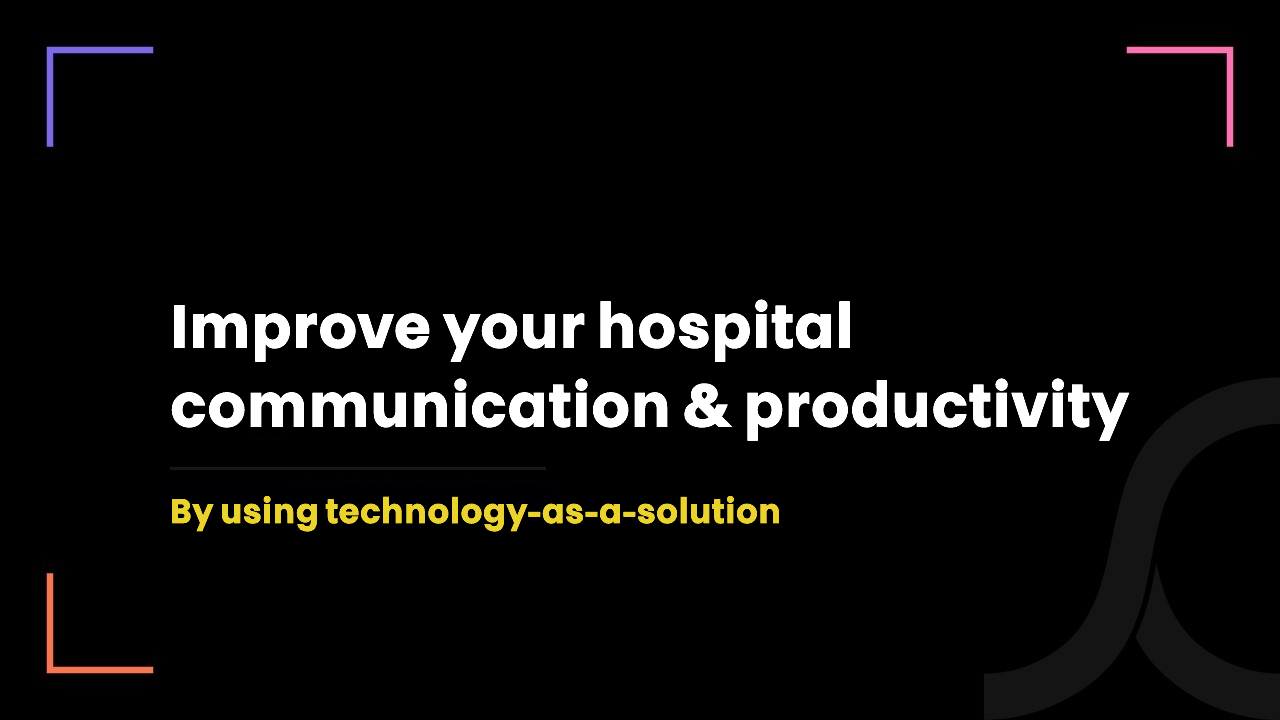 9 months ago
Technology plays a significant role in the healthcare industry, particularly in hospitals. According to reports, "80% of healthcare providers plan to increase investment in technology and digital solutions over the next five years."
Why? Because technology can help hospitals optimize their existing healthcare approach, ease medical staff workflows, and enhance the patient care experience.
However, choosing the right technology for a hospital is crucial. Thus, this blog will explain the technologies used by top Canadian hospitals, which can help you identify the right technology for your hospital.
1. Toronto General - University Health Network: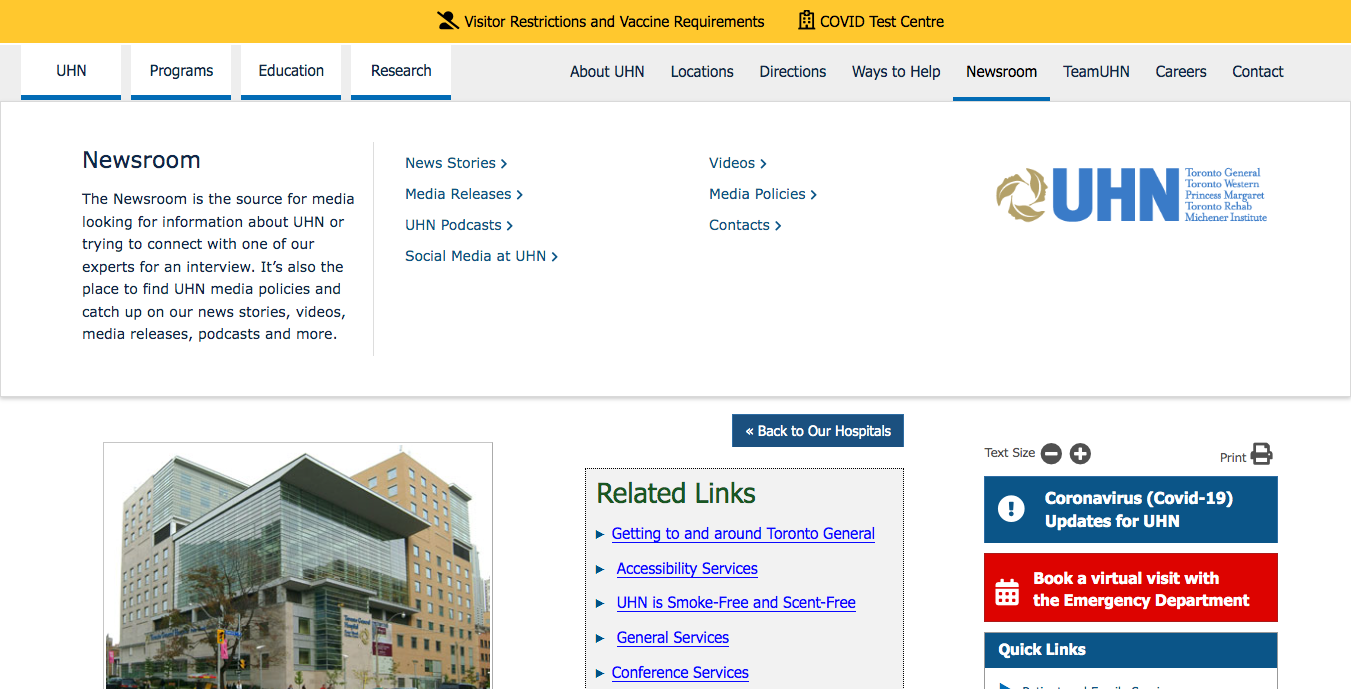 UHN (University Health Network) is a health research and teaching hospital network in Toronto.
It is the largest health research organization in Canada. Further, UHN ranks first when it comes to receiving funding for health research.
UHN has three acute care hospitals, which include – the Toronto general hospital, Toronto western hospital, and Princess Margaret cancer center.
UHN uses technology such as,
Virtual emergency department:
It allows patients to book a virtual appointment with emergency physicians regarding their urgent-based health concerns (non-life threatening).
Patients can order a new supply of medicine without any concern. They just need to do registration on the online refill portal at UHN pharmacy.
UHN offers multiple payment options for the payment which include – mobile payment, from the website, and online banking.
Whether patients are Canadian citizens or not, UHN accepts telehealth referrals without any initial requirement. Further, patients having no Canadian health insurance also can join the telehealth referrals program.
2. Sunnybrook Health Science Center (SHSC):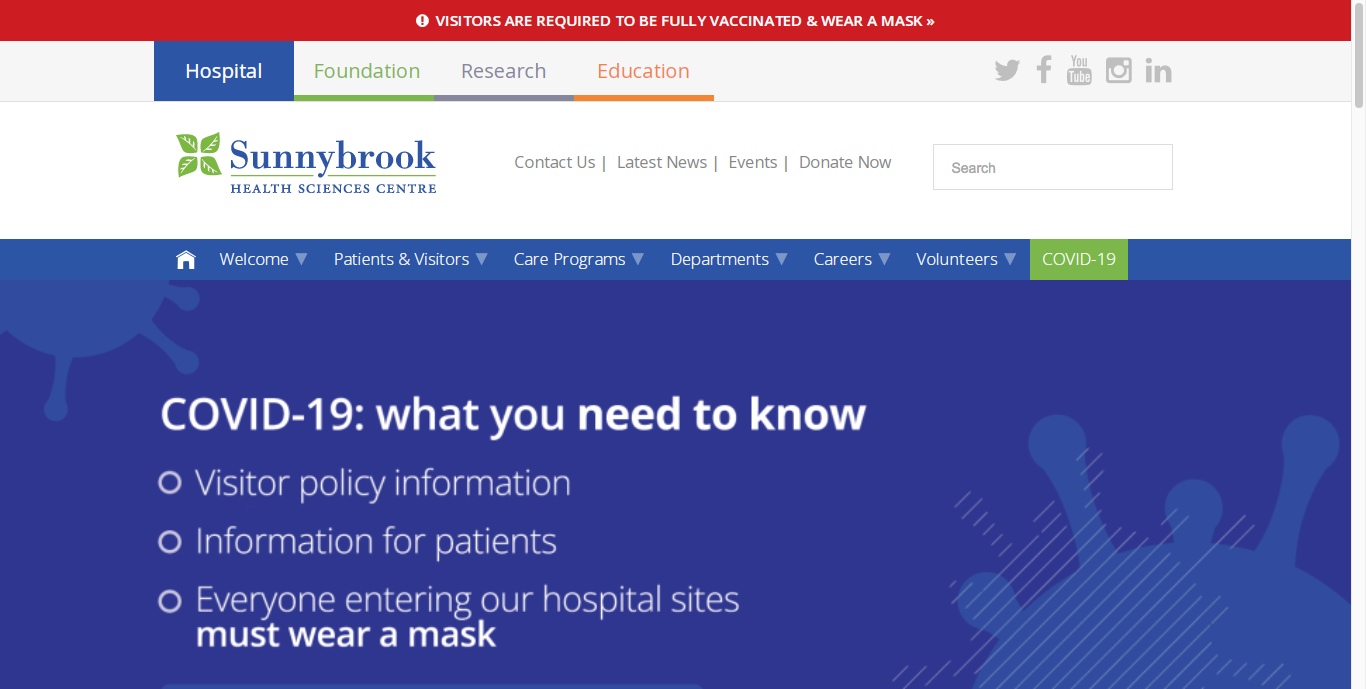 It is commonly known as Sunnybrook hospital, is the largest trauma and teaching center located in Toronto.
SHSC uses top technologies such as,
Access to patient health records:
With the help of MyChart, Sunnybrook hospital offers simple access for patients to track and share their health information, such as – lab results, medical imaging records, clinical notes,
Patients can pay for parking on an hourly basis, track parking slots, and extend the time of parking by using a mobile device.
3. Mount Sinai Hospital: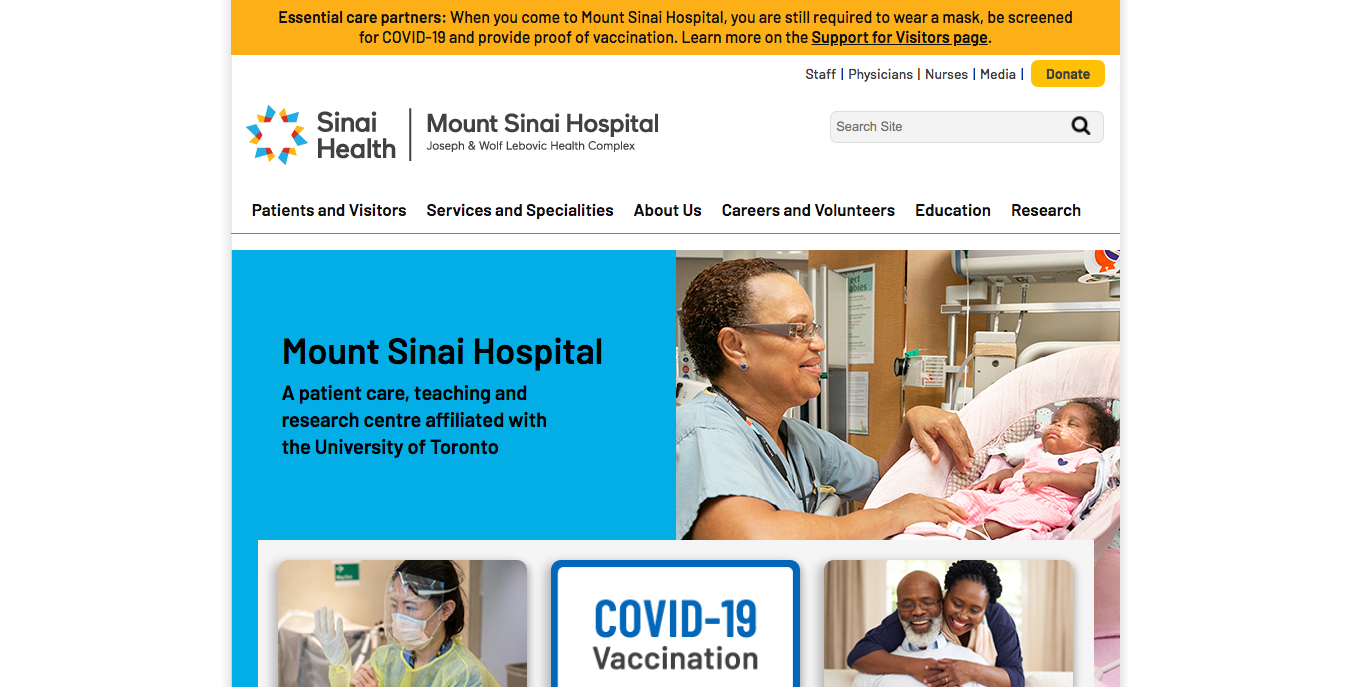 It is the main hospital of the Sinai Health System located in Toronto.
Mount Sinai is one of the largest emergency treatments provided in Canada. Also, more than 600 staff work at Mount Sinai's research center.
It's among the top hospital in Canada because Mount Sinai use technologies such as,
Mount Sinai offers a free MyChart tool for patients to access patient medical records and personal health information in a secure and fast manner.
Using MyChart, patients can analyze and manage their health records by using mobile, computer, and laptop at any time, anywhere.
MyChart includes various medical information such as – lab results, COVID-19 tests, medical imaging sharing, discharge summary, ECG/ECHO reports, and operational room reports.
Furthermore, it allows patients to upload other health information such as – medications, allergies, height/weight, mood, and immunizations.
Mount Sinai offers a find physician feature as per the regulation of the OHIP in which Patients can find the physician as per their medical condition.
4. Jewish General Hospital: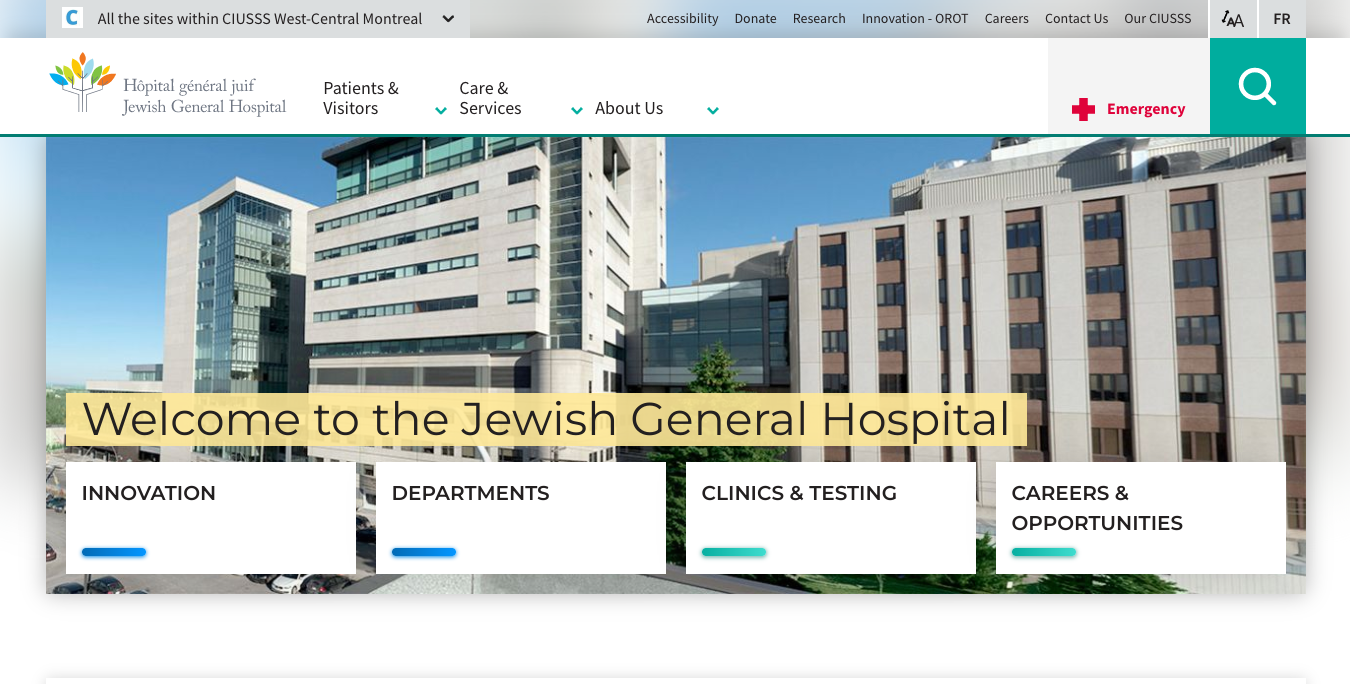 It is an acute-care teaching hospital located in Montreal. Additionally, the hospital is affiliated with McGill University for medical research.
Currently, the hospital is running four major research programs, which include – Cancer, Epidemiology, Molecular and regenerative medicine, and Psychosocial aspects of the disease.
Recently, the hospital launched a guide app for patient, staff members, and visitors.
JGH user (Application as a guide):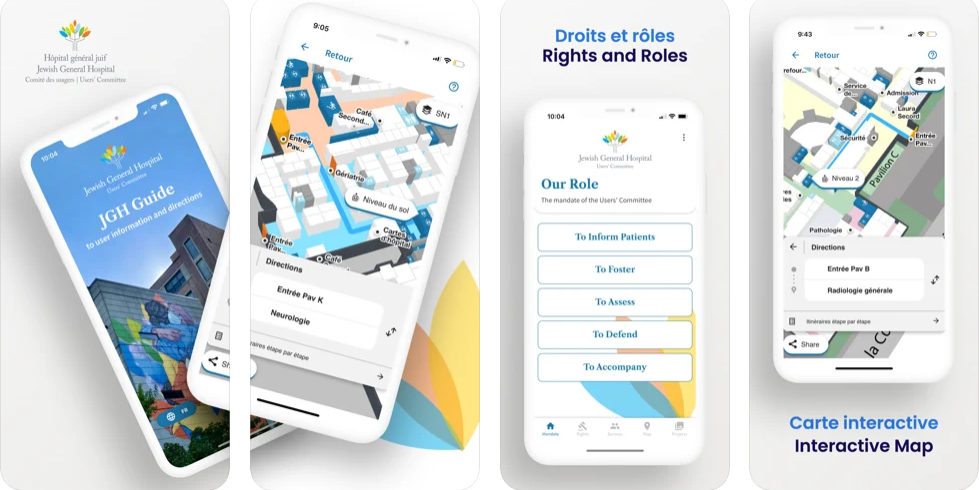 The main purpose of the JGH user is to guide patients, staff, and visitors to find the fastest route within a hospital. Also, it allows patients or users to submit the care experience.
As a result, a hospital can improve the patient care facility to deliver a more quality care experience for the patient's health concerns.
5. Vancouver General Hospital (VGH):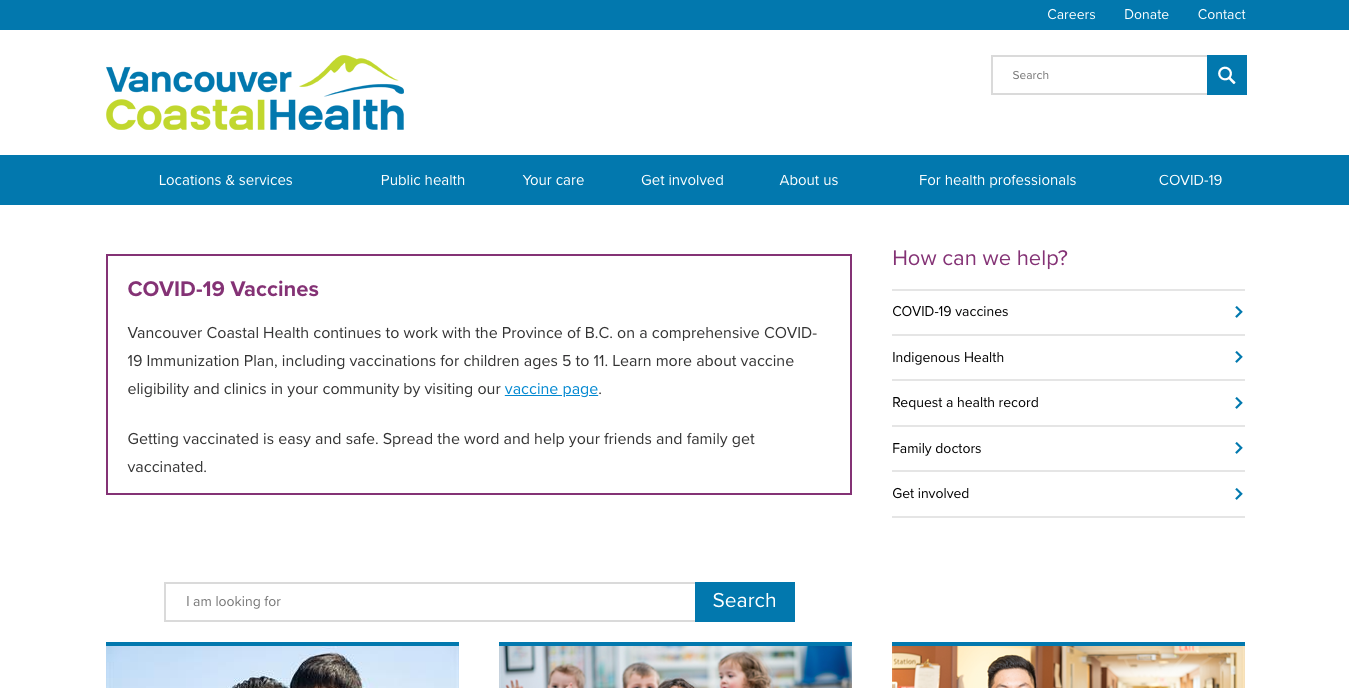 VGH is the third-largest medical facility in Canada as per the bed count. Also, it is affiliated with the University of British Columbia to educate and train medical students.
As the largest hospital in British Columbia, VGH also focuses on the virtual care solution to provide more personalized medical services remotely.
It incorporates the use of technology to connect patients and healthcare professionals. Virtual care allows medical experts to provide patient-centric care with the help of video conferences, calls, and messages.
Furthermore, clinicians can analyze the patient's health information to provide the most adequate treatment for patients' certain medical conditions.
6. Royal Jubilee Hospital: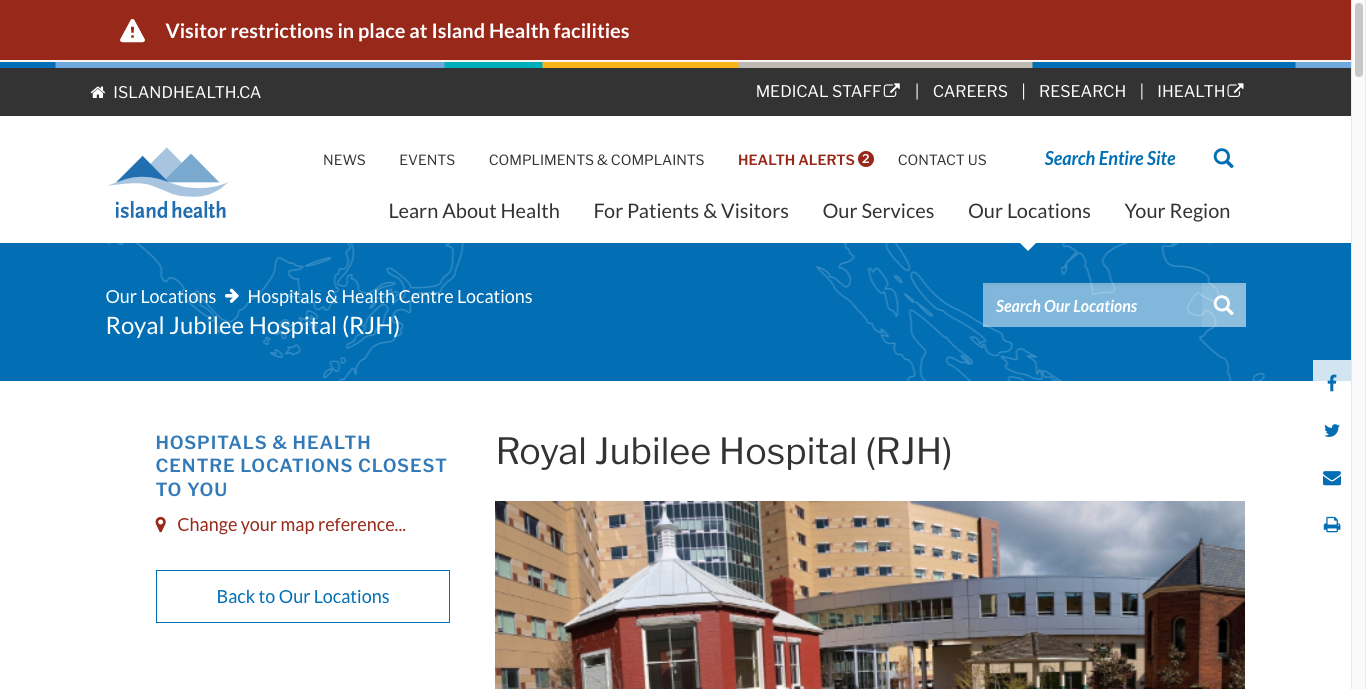 Royal Jubilee Hospital is located in British Columbia with 500+ beds the medical facility.
The hospital's primary focus is to create more effective cardiac medicine. Apart from that, Royal Jubilee offers emergency facilities, surgery, diagnostics, and other patient-centric programs.
Royal Jubilee uses technologies such as,
Online medical test booking:
Royal Jubilee provides an online appointment booking facility for lab tests so the patient doesn't require to wait long hours for the medical test.
The process for lab test booking is hassle-free for patients,
1. Open the website
2. Search nearby laboratories
3. Book an appointment by completing the online payment
Why should you use technology in your hospital?
As we said earlier, technology enables hospitals to focus on quality patient care rather than focusing on managing time-consuming workflow.
Apart from that, below are the major benefits of using technology in hospitals.
Health professionals can analyze and share the patient health information without any complexity
It reduces medication errors
Improves connectivity and communication between medical staff and patient
It reduces the burden of the administration management
Hospitals can enhance patient treatment by analyzing multiple-patient data in real-time
So, are you thrilled to implement technology in your hospital?
Know how we can help you.
Want cutting-edge technology for your hospital? We have expertise in the same
"When it comes to healthcare IT, we don't limit ourselves"
Who are we?
We are an Ontario-based healthcare IT company.
Talking about healthcare IT, we're dominating it with our 7+ years of hands-on experience.
We create smarter and scalable healthcare IT solutions with our healthcare-specific IT team, which includes – UI/UX designers, web and app developers, QA engineers, compliance specialists, and business analysts.
Whom do we help?
With our experience, expertise, and experts, we are qualified enough to create the most promising healthcare IT solutions for healthcare start-ups, hospitals, clinics, individuals, and businesses.
How do we help?
As a healthcare IT company, we comprehend that every business is unique.
For that reason, we offer multiple healthcare IT solutions such as – healthcare mobile and web apps, telemedicine, custom EMR/EHR software, EMR/EHR integration, AI, and IoMT.
We might not be the best IT company, but we are the best healthcare IT company in Canada.