How is Telemedicine Changing the Skincare Industry in Canada?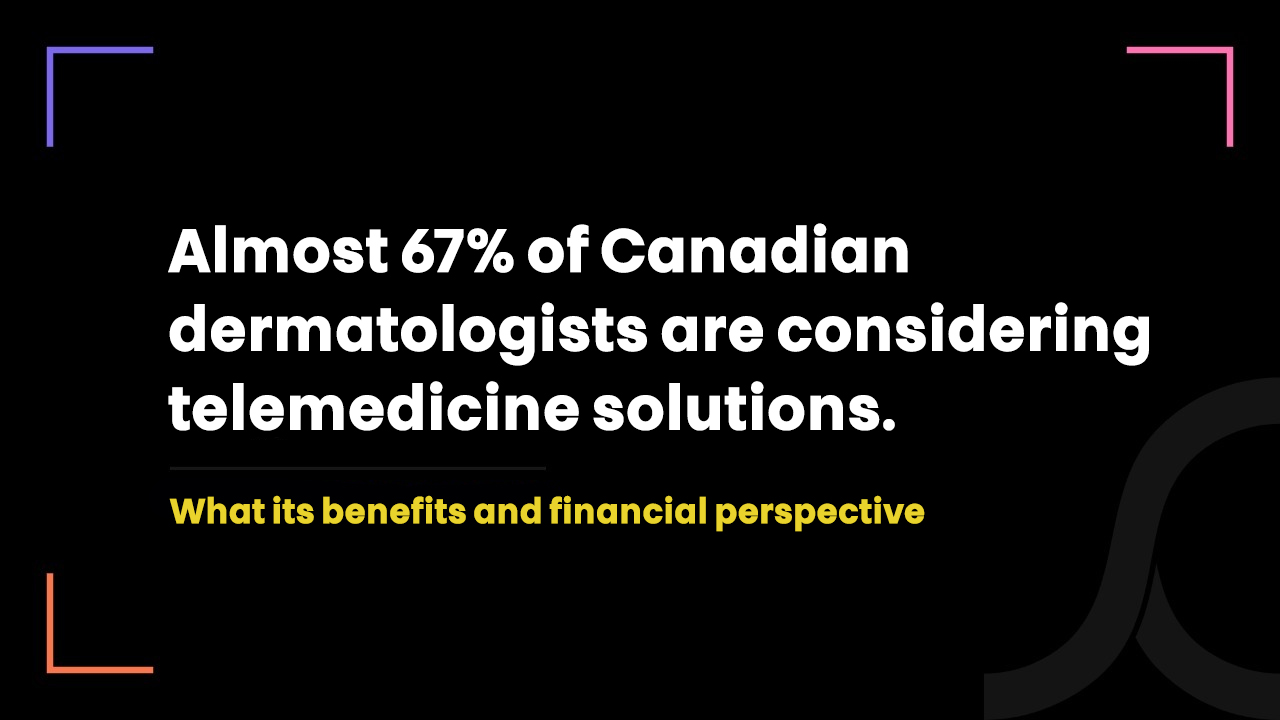 2 years ago
Aric woke up with abnormal red circles (ringworm) on his skin.
He instantly thought of booking an appointment with a dermatologist as he got terrified seeing his skin turning red.
But the next moment, he remembered he couldn't skip work.
Aric pissed off. Due to travelling time, the long waiting time, and work commitment, he skipped the appointment with the dermatologist.
This happens with everybody.
Canadians are generally so occupied with work that they cannot find the time to make a visit to a dermatologist even if they are concerned about their skin issues.
Indeed, skincare does not require any urgent attention from professionals. But it sometimes worsens the situation if we delay the care.
Here, a telemedicine mobile app or web app comes in handy. It is an affordable, rapid and reliable solution for care delivery.
But what is actually telemedicine?
Emerged much before the pandemic, it reached the next level of popularity among patients and healthcare providers in 2020.
With a telemedicine solution, patients can talk to healthcare providers and receive prescriptions virtually from the mobile or desktop without leaving home.
In just one year - since 2020 - it has completely changed the skincare industry as more and more dermatologists are shifting to telemedicine.
According to the online survey carried out by our team, almost 67% of Canadian dermatologists are considering telemedicine solutions to ease care delivery - 54% higher than the year 2019!
Thus, it is worth asking:
How is telemedicine changing the skincare industry in Canada?
The following is our own analysis based on our recent interactions with the dermatologists, IT experts, our clients and skincare products/drugs manufacturers.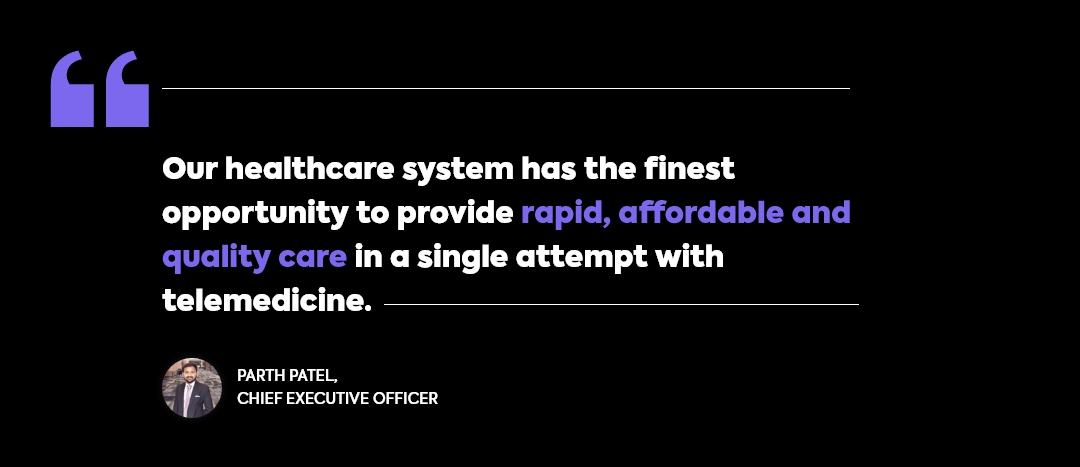 1) Fast, Easy and Smooth Patient Intake
Let's first talk about the current on-ground situation.
Currently, both patient and call recipients have to undergo a long tedious process to make an appointment and take the booked appointment to the state of success.
Because things get complicated when either the dermatologist or the patient wants to change the date or time of appointment and there is no direct mode of communication.
We also came to know through one of the dermatologists in Ontario that the patient no-show rate in his clinic is more than 60% as it is not feasible to call every patient to remind them of the appointment.
Here is what the same situation with telemedicine looks like.
The telemedicine solution for skincare is eliminating all such scenarios.
It enables patients to book an appointment without calling anybody.
In case of a change in booked appointment, both patient and dermatologist receive the automatic message or notification.
The telemedicine solution reminds patients of their virtual appointments so that it is less likely that they miss the appointment.
2) Seamless Medical Information Sharing
The dermatologist asks several questions related to the patient's allergies, previous prescriptions and comorbidities to offer quality care.
However, dermatologists face challenges to manage typical patient forms and it also puts data privacy at risk.
With telemedicine solutions, dermatologists can conduct a personalized test to gather all the medical information of the patients prior to televisit.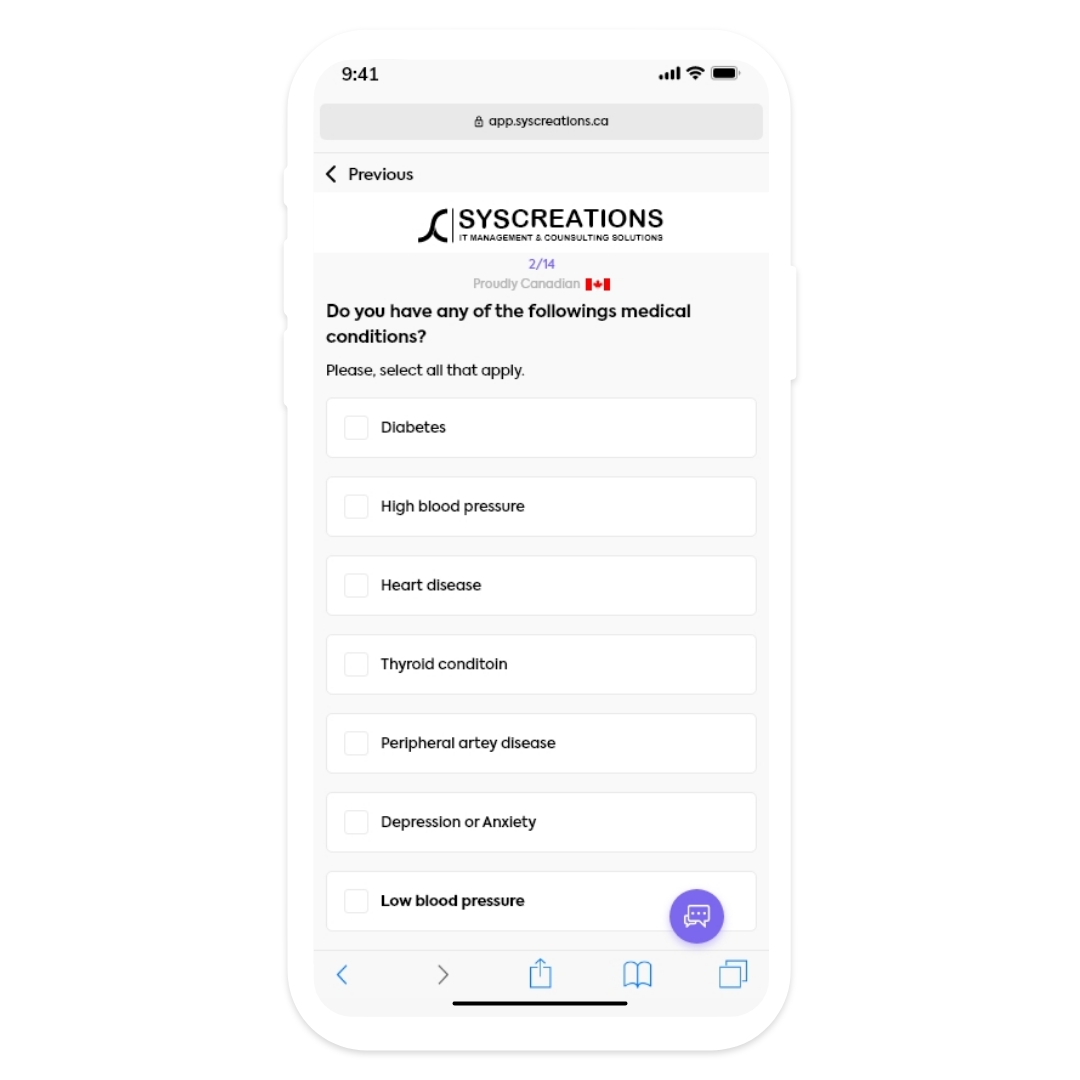 In addition to this, dermatologists can instantly get access to the medical data of patients thanks to the EMR/EHR integration with the telemedicine app.
With this, it becomes so easy and seamless - for both patients and dermatologists - to share and gather medical information which is very crucial for quality care.
3) Rapid And Affordable Care
People always postpone their appointments due to long waiting times and work commitments.
Because for them, it does not make sense to take a day off from work to be in an in-person appointment with the dermatologist at his clinic.
The telemedicine solution solves their major concern.
With the telemedicine app, the patients can talk to dermatologists from the comfort of their homes.

Dermatologists are also equipped with a digital toolkit that lets them write prescriptions and medical notes.
A telemedicine platform does not stop here. It even lets patients order medications from the nearest pharmacy.
This way, it streamlines the entire care delivery process - from appointment to the consultation to prescription.
And most importantly, patients get everything without stepping out of home which saves their time and cost!
It is rapid and affordable for dermatologists too!
A dermatologist can conduct televisit with the patient at any time from anywhere in the world.
Compared to an in-person visit, the televisit concludes to an outcome much faster due to faster onboarding and easy access to patients' medical data.
Meaning, a dermatologist can treat more patients in a given time.

What is the business perspective of telemedicine for skincare solutions?
In this week alone, we have been asked by 6 dermatologists that -
Telemedicine for skincare is a great tool for care delivery and patient outcome. But what about its financial benefits and ROI.
Well, we would say telemedicine is made for the skincare industry!
Skincare is one of the healthcare industries which can leverage telemedicine to a great extent.
Because skin issues are not life-threatening. It does not require any emergency care. It can easily be treated remotely.
The dermatologist can find the cause and treatment after analyzing the image sent by the patient.
The dermatologist does not always need to check skincare issues physically.
Worried about business opportunities? It is endless!
We have witnessed and also helped many healthcare providers to claim high ROI with telemedicine solutions they are using.
You can connect telemedicine with skincare eCommerce and enable patients to purchase skincare items from your app or platform itself.
This way, you not only generate one more revenue stream - but help patients to receive complete 360-degree skincare from the same platform.
If you have an entrepreneur mindset, you can also develop a telemedicine product for the skincare industry and sell it to dermatologists on the SaaS model.
But, there are two challenges - compliance and tech! (And we have already solved both)
Every dermatologist who has approached us seemed confused with compliance and technical elements of telemedicine solutions.
And this sometimes leads them to the edge where they are ready to drop their idea of adopting telemedicine.
Thus, we're more focused on addressing these two challenges.
In the last few years, we earned expertise in compliance and formed a team of Canada's finest compliance experts who - with PIA and audits - ensure compliance readiness.
Talking about the second challenge - healthcare technology requires a dedicated skill set.
Technical compliance requirements, several integrations and interoperability issues widen the scope of error and so do the technical challenges.
To decode and solve it, we've invested more effort and time to master the art of healthcare development standards and approaches.
We would love to know your thoughts on telemedicine for skincare solutions and work with you to make it happen for you.
We have the data, strategies, experience, authority and skillset to build a compliant tech solution for skincare!