4 Reasons to Choose Our White Label Telemedicine Solution Over Maple and Others SaaS-based Telemedicine Software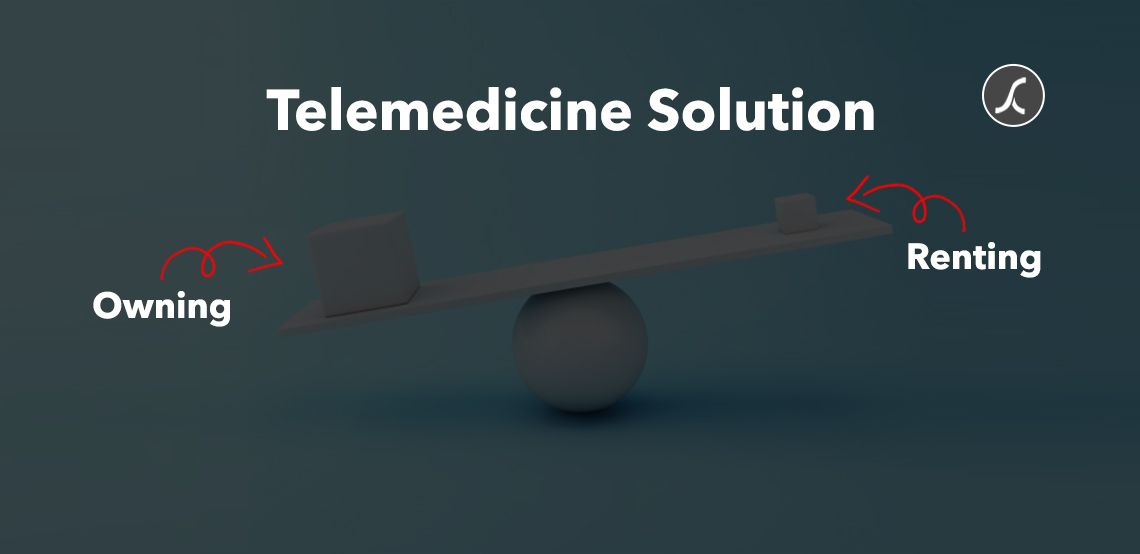 3 years ago
Dear Healthcare Providers,
Are you looking for an excellent Maple telemedicine alternative? 
Certainly, Maple offers a compliant telemedicine platform equipped with great features. 
But when it comes to the ownership cost, source code ownership, and customization/personalization, it lacks scope and does not provide you with affordability and flexibility. 
That's why many hospitals and healthcare startups are looking for a Maple telemedicine alternative. 
Our white label telemedicine software is the best alternative to Maple's SaaS-based telemedicine platform. 
And we're not claiming this blindfolded. There are 4 genius reasons. 
4 Reasons to Opt For White Label Telemedicine Solution Over SaaS-based Telemedicine Software 
Let's start with the most important one. 
1) Pricing 
Maple offers a SaaS-based telehealth solution, and the high cost of ownership, if you select it for a longer period of time, is the major challenge with every SaaS product. 
Every SaaS platform charges you monthly. Furthermore, they either bill you based on your usage or a fixed amount. 
In both billing types- usage-based and fixed amount - you will be paying a considerable percentage of your revenue - every month.
Our White Label Telemedicine Solution Advantage 
There is a huge difference between how Maple charges and how we charge. 
We make sure that you have to pay a small single-time upfront fee and get everything you need to run a virtual clinic. 
Thus, we offer 3 flexible pricing plans. 
| | | |
| --- | --- | --- |
| White Label with No Source Code | $20K | You own the platform. But we keep the control of source code with us. Our in-house developers should carry out any future updates on your platform.  |
| White Label with Source Code  | $40K+ | You get the platform, and you own the complete source code. You can do whatever you want to do with the source code. We don't have control over it.  |
| White Label with Source Code, with Full Customization  | $50K+ | We customize the platform (add new features, UI, payment gateways, other APIs) based on your unique needs or workflow. You also enjoy complete source code ownership.  |
Of course, a SaaS-based telemedicine platform is an excellent option if you want to use it for a limited time as for a limited time, a monthly fee is more affordable than owning the software.  
But if you plan to use telemedicine with long-term goals, the total cost of ownership increases dramatically as you have to pay an amount every month - and you own nothing! 
| | | |
| --- | --- | --- |
| Tenure Period | SaaS-based Telehealth Platform Fee (Tentative) | White Label ($20000 Single-Time Cost) |
| 1 Month | $1500 | $20000 |
| 2 Months | $3000 ($1500+ $1500) | $20000 |
| 3-to-24 Months | $36000 ($1500 for each month) | $20000 |
| Cost of ownership for 2 years | $36000 | $20000 |
So, if we talk about a few months, Maple is very affordable. But if we talk about the years, it is not suitable! 
Even if we include monthly API (i.e., video calling) fees here in white-label, it won't cross $36000! And on top of this, you enjoy complete ownership of the platform! 
Get Free Telemedicine Solution Demo
2) Customization According to the Clinical Workflows 
You have two options: customize the platform according to clinical workflows or customize the clinical workflows according to the platform. You undoubtedly know which is more convenient! 
You receive what Maple has developed - for everyone!

There is no scope for customization according to your clinical workflow. That's what usually happens with every SaaS product. Would Dropbox customize its solution only for you? - Never! 
But without customization according to your requirements, you can't leverage the software at its full potential. 
Since they don't provide you source code either, there is no poof upgrading or customizing through your own resources. 
We not only provide you with the scope of customization, but we also offer flexibility. 
You can customize the telehealth software according to your clinical workflow through our in-house developers or your resources. 
3) Integration of Preferred APIs 
For communication purposes, we have to integrate a video chat API in a telemedicine app. Video chat API providers charge you per minute of the call, but they all do not charge the same! 
For its SaaS-based platform, Maple does not satisfy your need to integrate a different API that you find more affordable and useful for your practice. 
As a result, you have to pay high for the video chat API they have already integrated, even if you don't need some of the advanced features that API charges extra for. 
Our virtual care platform is highly customizable. If you want to have an affordable video chat API with decent features, we can easily integrate it dedicatedly for you only. 
This will ensure a high return on low investment and keep your operating cost very low. 
4) Telemedicine Hardware Installation, Maintenance, and Support 
Yes, you need hardware (tablets, styluses, tablet arms) to run the software (telemedicine app)! 
Maple very brilliantly helps hospitals to learn working with telehealth software. They provide excellent support for the software. 
But when it comes to the telemedicine hardware installation, keeping hospital hygiene policy in mind, you are on your own, or you have to tie up with another vendor. 
This will take a toll on your efforts and time. 
The situation gets worse when a tablet stops working suddenly, and there is a virtual appointment with the patient in half an hour! 
When we call ourselves an IT expert, we know that IT involves software and hardware. 
After our dedicated team assesses your hardware requirement, we order, configure, and install the telemedicine hardware. 
And to ensure continuity, we provide you with instant support and ongoing maintenance for every hardware. 
Don't make a final call with these little details. We have more magic to write show. 
Get Free Demo of Telemedicine Platform