Build a Virtual Care Management Platform for Chronic Condition and Behavioural Health (TimeDoc Raises $48.5M)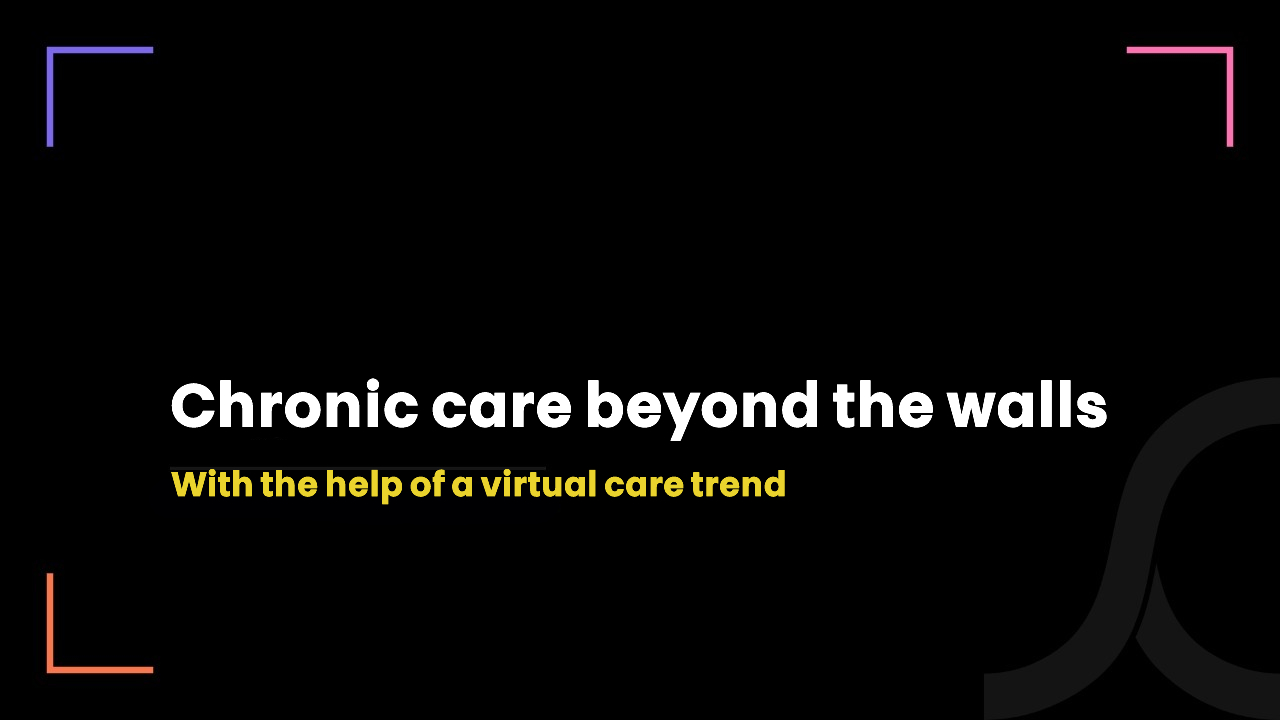 2 years ago
After the pandemic, virtual care management is becoming more popular among the healthcare community, especially for chronic care management.
In other words, "Virtual care is the ongoing trend right now to manage chronic conditions".
That's the reason, TimeDoc health raised $48.5M recently to offer quality virtual care for chronic conditions.
TimeDoc is a leading virtual care management company in the US.
As a virtual care solution, their primary focus is to improve the quality of mainly chronic care management.
So, what are the services they offer?
Let's find out!
Which services does TimeDoc offer as a virtual care management solution?
When it comes to virtual care, TimeDoc majorly focuses on chronic care management solutions. In which they offer – remote patient monitoring and behavioural health.
To provide quality virtual care for chronic conditions, they have healthcare experts across the 35 states in the US.
TimeDoc has already integrated EHR with its platform to minimize errors and inaccurate data during patient treatment.
EHR integration also enables providers to know the medical data of patients from the same platform.
Such easy patient data discovery helps the care providers to understand the patient's condition easily and allow them to serve with the ideal care plans for their chronic condition.
While in behavioural health, care providers focus on a patient's mental health and well-being to improve and manage the patient's chronic illnesses.
Apart from that, they also provide COVID-19 vaccine outreach.
For whom TimeDoc offers virtual care solution?
As a chronic virtual care provider, TimeDoc offers services to medical groups and community health centers.
Medical groups:
TimeDoc helps medical groups to deliver the ideal solution for chronic treatment that brings superior patient outcomes.
TimeDoc offers program design as per the healthcare professional requirement with flexible pricing.
The process of TimeDoc to deliver the services is – product requirements, design, ideal technology, and resources.
Community health centers:
When it comes to health centers, the requirements and the problems are different.
By understanding the needs and the problems of the community health centers, TimeDoc offers services such as –
Staff management
Home-monitoring devices such as – blood glucose meters and blood pressure monitoring.
Behavioural health integration
How does virtual care management work for chronic conditions?
In chronic conditions, virtual care is dependent on two major factors such as – the patient chronic condition and the ideal way of treatment.
To manage the treatment workflow, CCM (chronic condition management) software is there to help.
For better understanding, we have classified the entire process.
From a patient's current chronic condition, the care provider creates a care plan in CCM software that includes – treatment goals, medication, and eligible treatment services.
CCM software with the EHR integration helps care providers to understand the patient's condition with accurate data.
The integration of EHR software allows care providers to manage treatment plans to manage the chronic condition of the patient seamlessly.
The software allows care providers to share patient data with other medical specialists. As a result, it helps them to monitor the patient's condition more efficiently.
From the CCM software, healthcare experts can track the patient's condition which allows them to identify the problem, risk, and ideal medication.
TimeDoc expanding its CCM market, how?
Several factors affect chronic care management such as – understanding the patient's condition, the ideal approach to treat them, the patient-centric process, and experienced staff.
As a virtual care management platform, TimeDoc offers everything.
For them, "patient experience and satisfaction are everything".
But apart from that their treatment process and services allow them to stand out from the rest.
Outcome-driven process:
Define the objectives
Implementing the ideal plan
Supportive training 
Patient enrollment in the software
Automating the care planning process
Proven workflows and time tracking
Knowing the client's experience
EHR integration to manage the workflow:
Pre-built APIs
HIPAA & HITECH compliant software
Track patient condition
Personalized care solution:
Engagement with the patient regularly
EHR integration help to track and manage the patient needs
Health coach to teach patients about their health conditions and how to improve that.
What are the future plans of TimeDoc?
As a virtual care provider, TimeDoc always identifies the problems that directly affect the patient's health as well as the condition.
TimeDoc has been limited to a chronic care management solution.
But now, they are expanding their reach as an integrated virtual care management company, and recently they raised $48.5M to improve the patient experience.
TimeDoc's future plan also focuses on quality virtual care for chronic conditions such as,
Expanding the care coordination team as well as sales and marketing teams
Improvement in resources such as – tools and technology
Efficient technology that improves patient engagement with the treatment
In other words, the adoption of cutting-edge technology to deliver quality virtual care for chronic conditions.
So, is it the right investment to start a virtual care management company?
Let's discover!
#BusinessOpportunity
"Investment in digital health and the revenues of telehealth players almost doubled compared to 2019".
From that, we can say that the investment in virtual healthcare is growing continuously.
The reason for this is that it offers benefits to the patient such as,
Treatment – anytime, anywhere
Flexibility in scheduling the appointments
E-prescription features
Reduces cost of the treatment 
Personalized care for the chronic disease management
And most importantly, very convenient care for patients
As a result, it helps organizations with the ROI for their virtual care management start-ups.
As per the reports – "More than 50% of the organizations saw annual savings of 10% or more on their telehealth platforms".
So, want to start a virtual care management platform?
Let us explain how we can help you!
We have all the answers to your healthcare IT questions!
"With the help of cutting-edge technologies, we are shaping the future of the healthcare industry".
We are an Ontario-based healthcare-focused IT company.
Talking about Healthcare IT, it is what we have been doing for over 7+ years.
With the healthcare-specific knowledge and client-focused approach, we can help you in the most suitable ways.
We have an expert team of healthcare professionals, web and app developers, QA engineers, compliance specialists, business analysts, and UI/UX designers.
With our healthcare IT expertise, we help start-ups, clinics, hospitals, healthcare businesses, and individual healthcare professionals to build their market presence.
Get the outcome-driven healthcare solutions from us that your users would love and your competitors would hate!