Is it Profitable to Build a Weight Loss App Like Noom in Canada?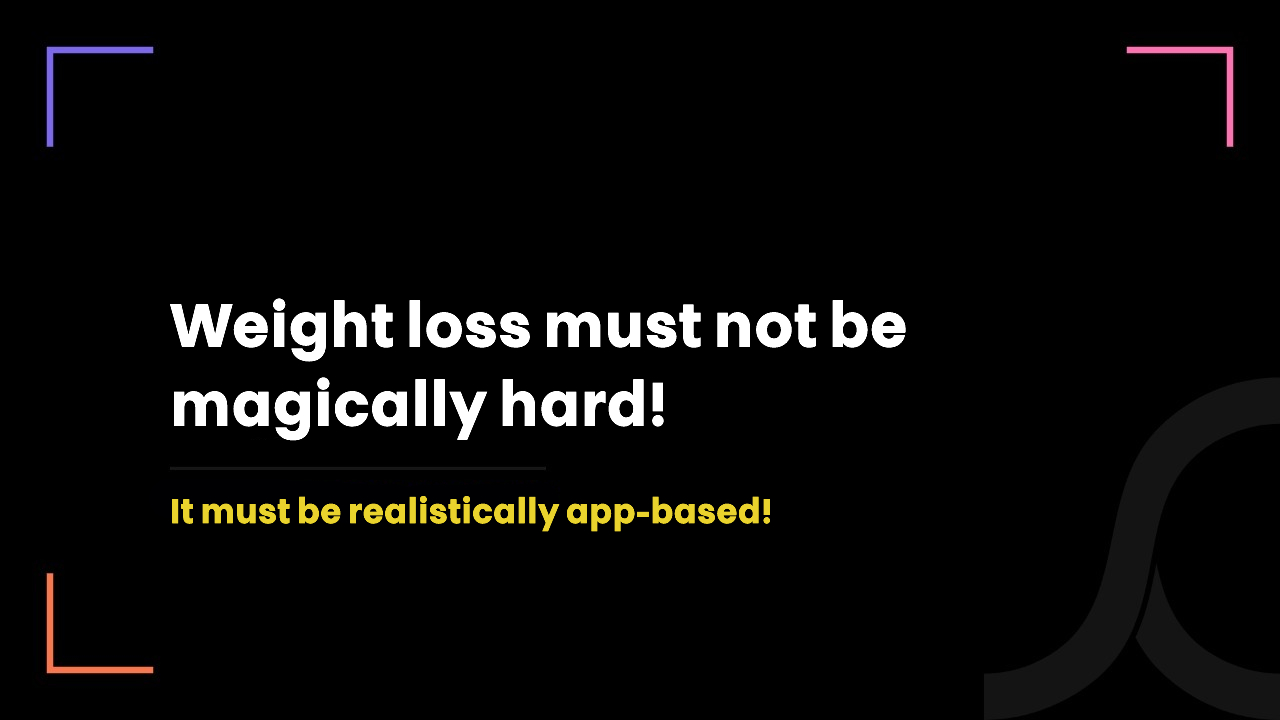 2 years ago
Here is the very straightforward answer to the question the blog is all about
Let us make a guess.
If not yourself, you must be knowing some 10 to 50 people who are concerned about their weight. And among them, some 70% of the people must be considering mobile apps to set goals, work on it, track overall progress, build good habits, record what they eat and connect seamlessly with the coach. 
Obesity is one of the greatest wellness challenges in North America, including Canada. According to the official statistics from Government, roughly 28% of Canadians were obese in 2018 and around 37% of Canadians were overweight.
The impact of such a large percentage of the obese and overweight population is overwhelming. As per the official data released by the Health Department, some 63% of the population had higher health risks due to obesity in 2018. 
No, we are not playing mind games with data. We are just putting the larger picture of real challenges in front of you. Because the larger the problem you solve, the larger the revenue you make! 
If you are still not able to figure out that it is of course profitable to build a weight loss app in Canada, let us share some more details with you.
Do people really consider weight loss apps as the solution to their weight problems?
The target audience of weight loss apps is the age group of 18 to 40 who consider mobile apps as the solution to their every problem. 
Why? Well, a mobile app is a most easily accessible, affordable, very fun, engaging and easily manageable solution to every user problem.
Most importantly, it offers personalized content to each user which increases the user experience and outcome greatly. 
And users also don't have to struggle to navigate the app and reach their goals because every app is designed and built for specific purposes and users only. 
As per Google Trends data, people have had a consistent interest in weight loss apps in Canada during the period of the last 5 years.
Some numbers of weight loss apps on the Apple App Store and Google Play Store also depict how fascinating it is for users to use such apps for their weight loss goals. 
The following are the top 3 most popular weight loss apps on Apple App Store and Google Play Store.
1) Noom
Ratings: 4.7 (Based on 654.1K Reviews)
2) Openfit - Fitness & Nutrition
Ratings: 4.9 (Based on 21.9K Reviews)
3) Lose It! – Calorie Counter
Ratings: 4.7 (Based on 503.7K Reviews)
Now you must have a valid reason to believe that people are really considering weight loss apps as a solution to their problems.  
Which are the weight loss app features people find very engaging and impactful?
The major reason people are using weight loss apps is the value it delivers. (And features are something that defines the value!) 
Meaning, features of the weight loss app are capable of making your app instant hit or instant fail.
Thus, making things easy for you, we are listing out the top features you must add to your weight loss app because users love them most! 
Basic features:
Log in/sign up with Google, Facebook & Apple
Profile creation
Set goals
Daily habit building exercise
Record food that you eat (Manually or by scanning product QR code)
Track goal progress
Calorie counter
Personalized courses
Get AI-enabled suggestions for reaching goals
Built-in step counters
Healthy and simple recipe suggestions
Different workout options based on set goals
Advanced features:
Chatbot
Virtual consultation with the coach, dietitian, therapist
Subscription plans
Payment
Gamification
Wearable integration
Community
Evidence-based weight loss techniques
What is a super app and how to build a super app version of your weight loss app?
All modern-age health tech startups are busy upgrading their mobile apps to super apps as a super app generates more revenue streams, a larger user base and profound brand recognition. 
In case you are wondering, a super app offers multiple services from the same app. For instance, a telemedicine app that offers online pharmacy, healthcare eCommerce and mental health services in addition to virtual primary care services is called a super app version of a telemedicine app.
Similarly, to build a super app version of the weight loss app, you must add the following app modules to your weight management app. 
Meditation app module: Let users enroll for online and on-demand meditation sessions through your same app to help users build good habits and heal from within.
Yoga app module: Yoga plays a very important role in weight loss. So, in addition to adding workout mode in your weight loss app, add yoga mode too.
Telemedicine: Let users book appointments with therapists, dietitians and weight-loss coaches and connect to them virtually via either chat, voice call or video call options.
eCommerce: Introduce an eCommerce module in your weight loss app and enable users to buy products that help them in easing their weight loss journey.
Wearable devices: Provide users with wearable devices under subscription plans and facilitate them to track their progress and efforts in real-time - collected by wearable devices - from directly on the mobile app.
What is an evidence-based weight management app and how unique is it compared to a simple weight loss app?
Losing weight might seem easy to you. And it is.
But we haven't talked about losing weight clinically which is, by the way, the most reliable and workable method of achieving the weight loss target without affecting your wellbeing and day-to-day life activities. 
The concept of evidence-based weight management deals with clinical practice and protocols. And thus, you don't ask to drop down your calorie intake by 30% without having solid clinical evidence behind the motive.
This is just one example. In evidence-based weight management practice, all of the suggested practices to lose weight are backed by clinical evidence.
A separate app module responsible for generating such clinical evidence based on input data and then integrating collected evidence into a clinical decision-making support system helps a coach or therapist to draft a weight management plan which is already clinically proven. 
So, in this sense, an evidence-based weight loss app helps you lose weight with practices that have some clinical values for that specific user rather than too common workout and diet plans for everyone!
Want to not just build a weight loss app but make it an evidence-based and super app? We have 'profitable' expertise
Why did we just say, we have 'profitable' expertise?
Well, because of these 5 reasons, 
We are a healthcare-specific IT company. In other words, we only focus on healthcare because we understand it very well.
We have an on-ground understanding of the North American healthcare market including clinical protocols, clinical workflows, user persona, compliance laws, integration standards etc.
We are a team of healthcare developers, UI/UX designers, business analysts, QA engineers, compliance specialists and even healthcare providers to add clinical value to technologies.
We don't cut the corners. We do discovery, documentation, workflows, UI/UX, development, QA testing, compliance audit and piloting before launching the app.
We fund your startup if your health tech vision is really game-changing!