Develop Your Own Practice Management Software Like Adracare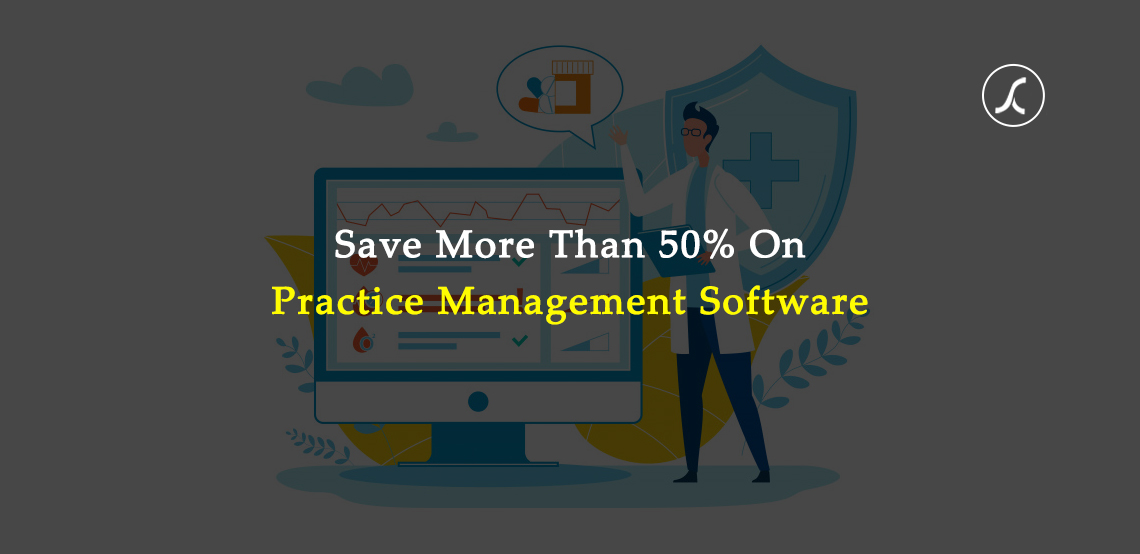 3 years ago
Are you planning to make your medical practice more efficient and billing & patient onboarding workflows more streamlined?
If yes, you must be considering some practice management software or already using one.
But what if I tell you that owning your own practice or clinic management software is 50% more affordable than paying monthly fees to use other 3rd party software.
The following is a quick comparison where we talk only about genius points.
Develop Own Practice Management Software Vs Use Others Subscription-Based Software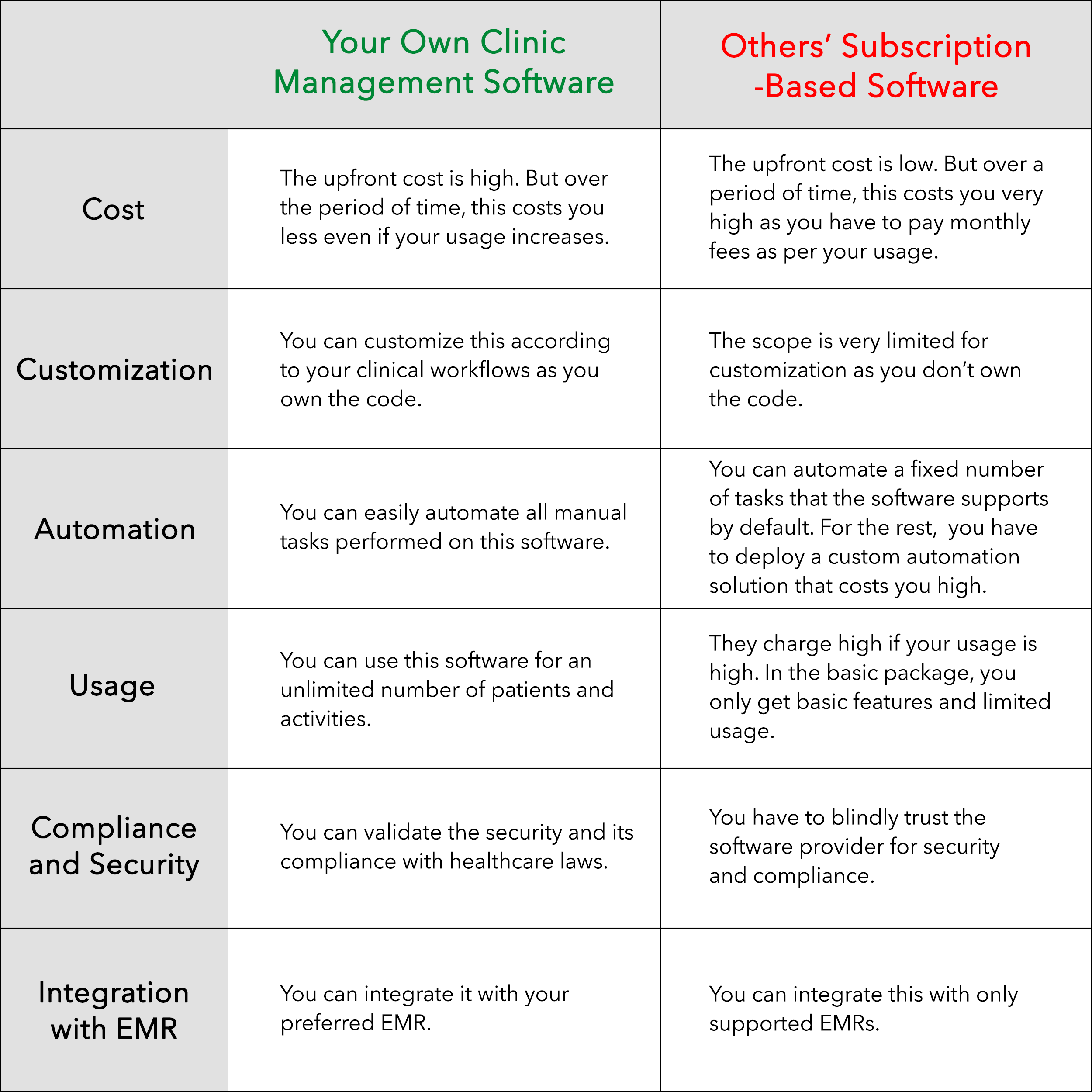 Well Health Acquiring Top Practice/Clinic Management Software - Adracare
On January 4, 2021, Well Health Technologies Corp. announced that they are completing the acquisition of all the issued and outstanding shares of Adracare.
WELL has completed its previously announced acquisition of all the issued and outstanding shares of Adracare Inc.

Read more: https://t.co/olwqFdf8Jc#tsx #WELL #wellhealth #alliedhealth #healthcare #digitalcare #innovation #healthcareinnovation pic.twitter.com/ayBo0VbDbh

— WELL Health Technologies Corp. (@wellhealthcorp) January 4, 2021
Adracare is the most popular medical PM software that is used by 6800 healthcare entities across the globe.
This new acquisition will help Well Health to explore a new market of mental health and medical cannabis.
Adracare is equipped with telemedicine capabilities which have already been performing well since the pandemic.
While Telemedicine continues to drive the healthcare market, the need to improve workflows and processes to meet patient satisfaction continues to grow.https://t.co/VwMIJa4awd#COVID19 #innovation #telehealth #telemedicine #healthcare #technology

— Adracare (@adracare) December 17, 2020
Adracare also offers a mobile app to make clinical management easier - through mobile phone only!
So now, if you are planning to develop clinic management software like Adracare, let's understand its benefits.
Real-life Scenarios of How a Clinic Management Software Helps Your Practice
Faster and Easier Access to Electronic Health Records
Since clinical management software connects to EMRs, it keeps documents and data online and provides the ability for healthcare professionals to search EHR documents easily.
Clinical management software enables billers to quickly search through patient records and digital reports including insurance information, remittances, and claim advice.
The clinical management software is developed in such a way that it eliminates lengthy administrative processes and paperwork.
It also automates many processes such as collecting and verifying documents. This way, it saves many hours of the time of staff.
The practice management software performs error-sensitive processes by itself and leaves only basic work for the staff. It is even capable of solving errors in different workflows automatically.
Important Features Of the PM Software You Should Ask Your Hired Technology Partner to Integrate
To make it easy for you, we're dividing the features into 3 broad categories based on the purposes it serves.
Features To Deliver Great Virtual Care
Enable physicians to talk to patients through HD video calls with clear audio. This should support one-to-one calls and even group call.
Simultaneous In-Session Charting
Physicians should be able to take patient notes alongside video calls without leaving the screen.
Secure Screen & Document Sharing
Both patients and physicians can share screens and documents in real-time to not just communicate but collaborate.
Patients and physicians can also talk to each other through a secure messaging option that is PHIPA and HIPAA compliant.
Features to Enhance Efficiency
Manage the flow and status of appointments throughout the entire patient journey.
Plan and manage the appointments through an easy-to-use calendar interface.
Record custom session notes and share notes with patients, caretakers, and team members through email or fax.
Prepare your own custom form and share it with your patients before or after appointment and admission.
Store health information of each patient under his profile which is easy to read, access, and manage.
Create and sign prescriptions even during the ongoing appointment and automatically share it with pharmacies.
Features to Take Patient Experience Next Level
Easy and Fast Online Appointment Booking
Patients can easily find the availability and book the slot with preferred or available physicians.
Patients get custom reminders on their mobile phones via SMS or email to reduce the risk of no-shows.
Patients can check into the virtual meeting room early and be there in the queue until the virtual visit with physicians begins.
Patients can manage their appointments, prescriptions, documents, and many other things easily from the app itself.
If Budget is Your Major Concern, Try Out the MVP Approach
MVP (Minimum Viable Product) is nothing but the software or the app you are tying to achieve but with limited and useful only features.
The whole idea of MVP is to build a product within budget with enough features to attract early-adopter customers and validate a product idea.
And once you validate the idea, you add more features to it and take it to the next level.
Since you only need useful and basic features in MVP, it costs you less.
And since you invest more in it after validating the idea, there is almost no financial risk.
In 2020, We've Developed Similar Software Named Writi For Long-Term Care Homes
Yes, we've extensive experience with healthcare software development.
In 2020, we've developed many healthcare software, but our most prominent work was the Writi.
It is the custom healthcare management software developed dedicatedly for long-term care homes.
We have in-house teams of software developers, app developers, designers, compliance consultants, and business experts.
With this entire team, we not only develop the healthcare app/software but also ensure compliance and security.
If you're looking for just a virtual care solution, we're providing a white-label telemedicine app at a very affordable price.
There is more we can do for you - from code to strategies, support, automation and beyond.
Let's schedule a call to discuss your challenge and how we can help you with our expertise.