Why Should You Hire a Healthcare Compliance Consultant?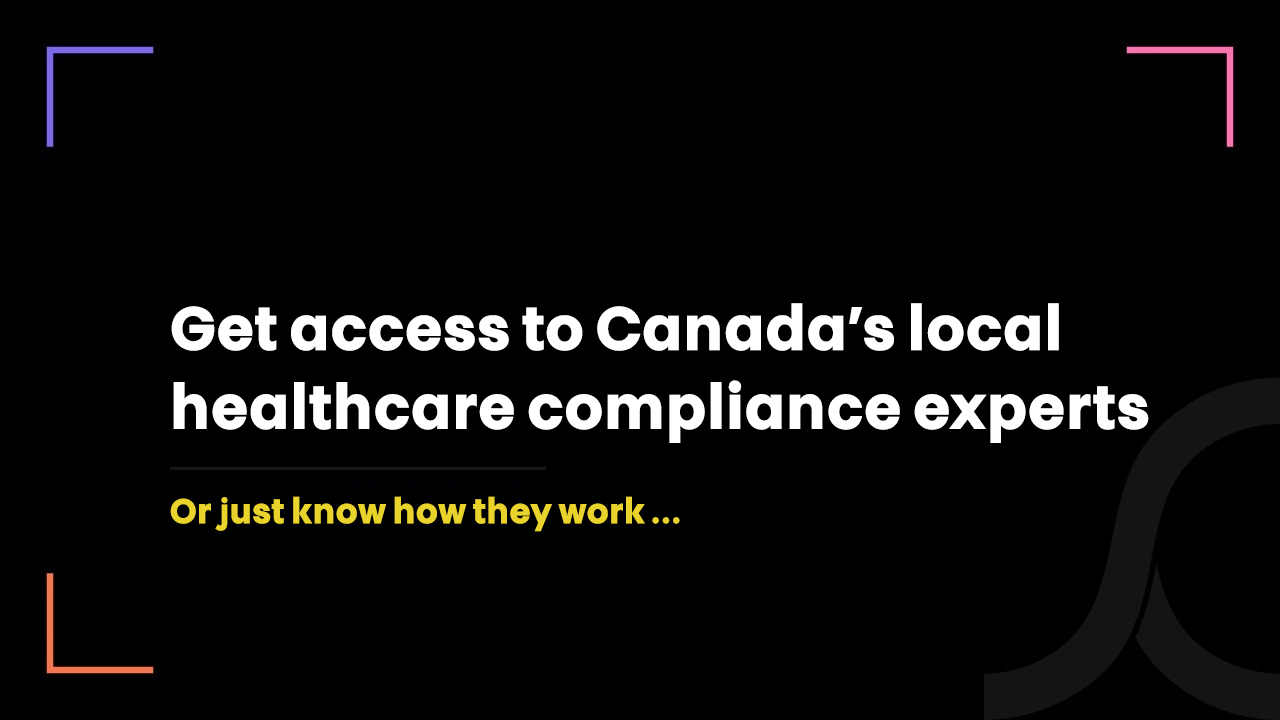 2 years ago
If you think healthcare compliance is useless and expensive, try non-compliance! 
HHS fines Dr's office $100k for failure to ensure security of vendor's vendors after EHR subcontractor extorts the Dr's practice. https://t.co/aVf9nmCZrP#HIPAA #HIPAAfine #OCR #HHS #Compliance #Privacy #Security #Violations #cybersecurity #technology #dataprotection

— Portland HIPAA Help (@Gazelle_HIPAA) March 4, 2020
What is healthcare compliance?
Healthcare is a highly regulated industry. Since healthcare organizations have always been the soft target of hackers, authorities have imposed several data privacy laws. 
A major purpose of healthcare data privacy laws is to set the framework for healthcare providers, healthcare startups and healthcare business partners to store, use and share the personal information of patients in a secure and confidential way. 
These laws make it compulsory for healthcare entities to plan and implement an adequate number of physical, technical and administrative measures across their organization and healthcare IT products to keep patients' private data secure.   
Talking specifically about Canada, there is one federal-level privacy law (PIPEDA) and there are many provincial-level privacy laws such as PHIPA in Ontario, HIA in Alberta. 
If a healthcare entity or a healthcare software adheres to all requirements of applicable laws, it is called a compliant healthcare entity or healthcare software.
Why should someone care for compliance?
Be it patients, healthcare providers, healthcare startups, healthcare IT products, and even healthcare business partners, healthcare compliance influences everyone and everything directly.
It establishes the formal process for patients to access and correct their personal health information stored by healthcare entities.  
It makes it compulsory for healthcare providers, healthcare startups and their healthcare IT solutions to address all compliance requirements. 
It also asks healthcare business partners (and healthcare entities) to sign business associate agreements to specify each party's responsibilities when it comes to personal health information. 
Talking specifically about healthcare providers, startups and their healthcare IT products, non-compliance makes them liable for the fine.
And the fine is really high. For instance, if a healthcare organization is found guilty of committing an offence under PHIPA, the fine could be as high as $1,000,000. 
Moreover, with rising awareness around data privacy, consumers generally do not prefer to use non-compliant healthcare IT products including mobile apps, web apps and software.
And the most important reason why you should care for compliance is that it avoids data breaches at your organization as being compliant means solving all privacy & security vulnerabilities by putting measures in place.  
So, overall, one should care for compliance for his money, for his organization's reputation, for his customers and basically for his organization itself!
How healthcare mobile apps and website compliance help their organization?
It helps in many ways. But we would like to share only those ways our compliance specialists have eye-witnessed.
You cannot imagine the peace of mind you have when your healthcare mobile app or website is compliant with data privacy laws!
Because practising illegally is the biggest fear of every individual. And when there is fear, there is no growth. (Yes, we are talking about business growth!) 
Investors ready to invest 

 
Obviously, investors would never invest in a healthcare startup if its IT products aren't compliant with data privacy laws - even if the IT products are game-changing. 
No longer a paradise for hackers

 
Mobile app and website compliance closes all entry points for hackers. And this is a big deal!
Because, if a data breach would ever happen in your healthcare organization, you cannot imagine the financial and reputation loss it can cause. 
Even a data breach on a small-medium scale can push you back to many years from where it is impossible to retain your market position back anytime soon! 
In 2021, one way to earn the trust of customers and to make them feel that they are valuable to healthcare startups is to assure them that their personal data is very secure and is stored, used and shared only as per regulations.
Which are the major types of healthcare compliance?
Healthcare compliance is ever-evolving with new regulations and measures being introduced by government authorities regularly.
But there are a few things about healthcare compliance that remain the same. And it is nothing but its major types or aspects.
Physical compliance deals with the physical measures to make sure unauthorized users have no physical access to the crucial personal information of patients.  
For instance, a healthcare entity should implement an access protocol for physically accessing its server room. 
Another example is - a healthcare entity should implement a clean desk policy to ensure a staff member does not leave an important document unattended on his desk.
Administrative compliance

 
Administrative compliance deals with measures implemented at the organization level around human resources and administrative workflows to ensure data privacy and security. 
For instance, a healthcare entity should educate or train its staff for responsible online behaviour. 
Another example is, a healthcare entity should hire a chief privacy officer to prepare and validate privacy policies.
Technical compliance deals with the technical measures to make sure the entire IT infrastructure of a healthcare organization is handling the data as per regulations. 
For instance, a healthcare mobile app should store, use and share data of patients only after they permit it. 
Another example is, a healthcare software should store only necessary data.
Which steps need to be taken care of before hiring a healthcare compliance consultant?
Being compliant with data privacy laws isn't a task. It is a process, a very complex process.
And getting it done with professional healthcare compliance consultants is the most affordable and reliable way. 
However, you don't have to hire compliance consultants blindfolded. There are few things you need to validate or take care of.
Hire healthcare-specific compliance consultants only 
Yes, because what works best in the finance industry does not work well in the healthcare industry.
A healthcare-specific compliance consultant prepares a compliance strategy that works perfectly for a healthcare organization. 
Because he is well-aware of healthcare compliance requirements, requirements that can be skipped, how to technically implement those requirements, how to document it, how to audit it etc.
Hire compliance consultant who has expertise with PIA and TRA

 
PIA and TRA play a very important role to build not only a secure healthcare IT product but an entire healthcare organization.
PIA (Privacy Impact Assessment) reveals the privacy issues an organization has. Once we know the privacy issues, we can easily mitigate them. 
Whereas, TRA (Threat and Risk Assessment) reveals privacy issues a healthcare IT solution has. 
Here, we have a very useful resource to share with you.
Case study: How to execute PIA?
Discuss the pricing model 
Different healthcare compliance consultants charge differently. Many charge a fixed fee for a project while many charge on an hourly basis. So, clear all of your financial doubts before hiring a compliance consultant.
Make sure he has prior country-specific experience 
A healthcare compliance consultant who is proactive in the UK healthcare industry may not fit well for the Canadian healthcare industry as there are different healthcare privacy laws in different countries.
Moreover, you also need to validate whether a compliance consultant has province-specific experience or not. 
Because different Canadian provinces have a few different healthcare compliance laws and regulations.
How do we help healthcare organizations with their compliances?
We are an Ontario-based healthcare-focused IT company - aiming to solve all major technical and compliance challenges of healthcare organizations. 
With our dedicated healthcare compliance consulting and development teams, we plan and execute compliance strategies with the Canadian standards of work quality. 
Because of our 7 years of experience in the Canadian healthcare IT market, we have become very effective in making healthcare apps, software and the entire organization compliant with privacy laws.  
We work with a pre-defined SOP and with a zero-tolerance policy to deliver results beyond one's imagination. 
We can elaborate the way we plan and execute compliance strategy more easily with the help of the following case study.  
How did we eliminate 47 security gaps of a healthcare app to make it HIPAA compliant?