How to Build an App like 1Aster? 3 Tips to Dominate the Market in UAE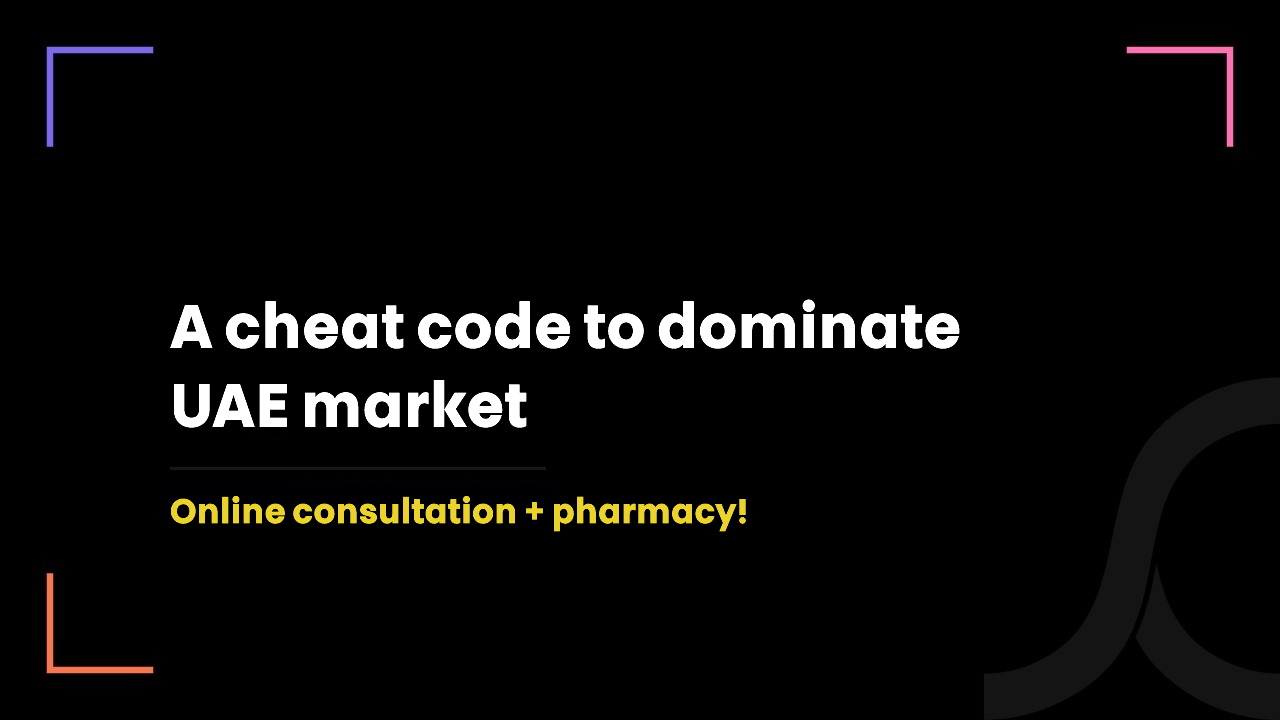 1 year ago
Aster DM Healthcare introduced the 1Aster app!
One of the largest conglomerates in the MENA (​​Middle East and North Africa) region has decided to dominate the entire digital health market by offering every digital health need in one place.
In this blog, we will share how you can also build app like 1Aster and be the top digital health provider in UAE and beyond.
What does 1Aster offer?
Everything!
1Aster knows that an all-in-one healthcare solution is a promising way to build a strong market presence with ease.
Thus, they merged online pharmacy and telemedicine in one place.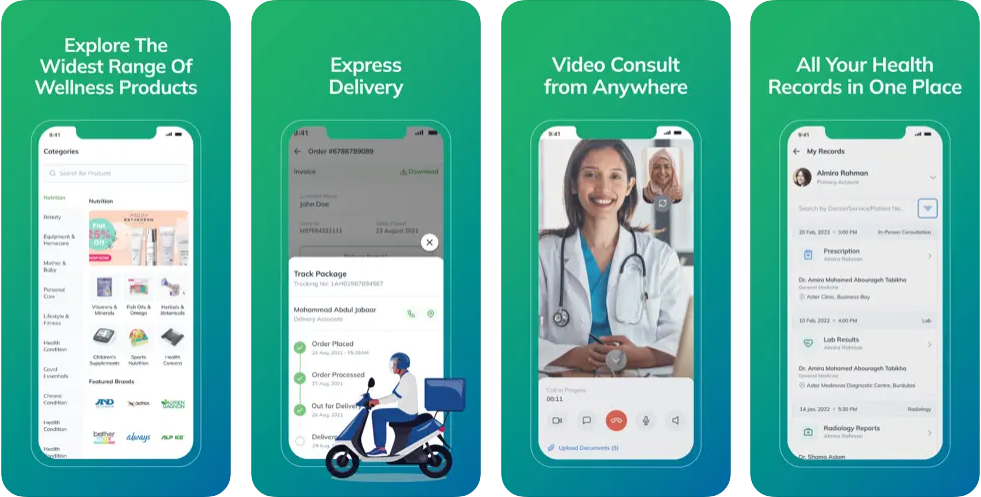 The app includes various healthcare needs such as –
Online doctor appointment UAE
Experts tip: If you want to build an app like 1Aster or any other mHealth app, fulfilling patients' every healthcare need in one place is the best practice to gain a larger audience in a short period of time.
What are the top categories in its online pharmacy UAE?
1Aster offers multiple health, wellness, and lifestyle essentials in its online pharmacy.
It includes,
Okay. So, which areas 1Aster covers as an online doctor appointment UAE?
1Aster covers more than 20 areas of healthcare with the help of certified doctors.
Here is a screenshot.
Explore the top-notch features of the 1Aster app
In digital health, care experience is what matters the most.
That's the reason, 1Aster contains a vast number of features which includes –
1. In online pharmacy
Explore the vast number of health and wellness products
Free express delivery in just 90 minutes
Fast and secure payment and checkout process
2. In online doctor appointment
Manage appointments and healthcare needs in the dashboard
Search the online doctor UAE by specialty, gender, location, language, and insurance coverage
Select the time for the appointment as per the need
Book an appointment for a video consultation in just a few clicks
Appointment status and updates
Quick book feature in order to help those who require immediate virtual consultation
No hassle for follow-up booking.
Cancel or reschedule the appointment
Fast, easy, and secure access to medical records
Appointment and health record management for family members
Want to build an app like 1Aster? 3 tips to dominate the UAE market
A successful digital health business requires a simple thing – a passion to change healthcare!
Means, you must focus on the three major aspects if you want to build an app like 1Aster or other mHealth app development that performs beyond 2030.
1. Business
1Aster has covered the entire UAE market just because they are focusing more on the experience rather than just selling.
For instance,
It offers a care solution from pharmacy to 20+ healthcare needs.
Moreover, free express delivery in just 90 minutes is what makes it different from other online pharmacies.
However, they are less focused on women's and men's health.
So, you need to create a hybrid business model that also contains women's and men's health care needs as a top priority.
2. Technical
There is no meaning of the mind-blowing business idea when your app performance is just awful.
Futuristic tech stake is needed in order to survive as an online pharmacy or online doctor appointment app in the UK.
3. Compliance
You will be liable to hefty fines if your app encounters a data breach.
To avoid such a costlier mess, your app must compliant with the data privacy laws.
For instance,
How can we help?

We are an Ontario-based healthcare-focused IT company.
For the past 8+ years, we have been dealing with the healthcare business, technical, and compliance needs of startups, enterprises, organizations, and individuals.
We always strive to deliver peace of mind and clinical value in health tech solutions.
That's the reason, we have successfully delivered 20+ online pharmacy apps not just in North America but in the UK, UAE, and Africa also.
In case you are wondering, here is our growth-focused healthcare app development approach.
Please note: We are not in any circumstances promoting the idea of building clone apps. The 1Aster app we mentioned here is merely for the inspiration of new entrepreneurs.