White-Label Telemedicine App vs. Custom App (Get Your Own Best Telehealth Web/Mobile App)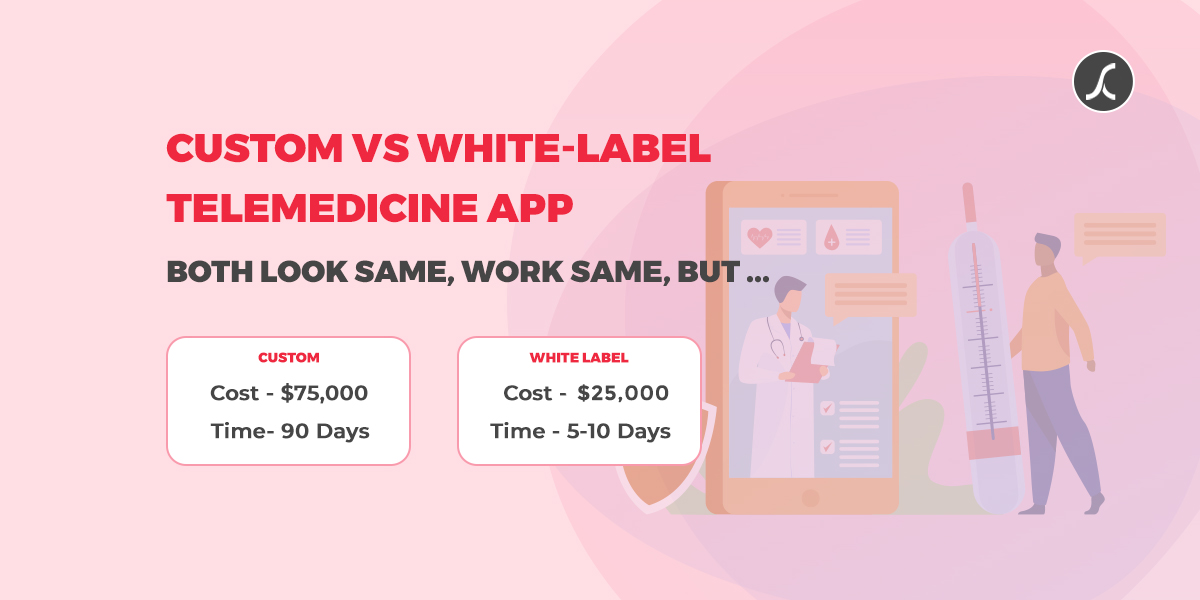 6 months ago
We've recently launched a white-label HIPAA/PHIPA/PIPEDA compliant telemedicine app.
It costs you just around $25,000!
It comes with the scope of the customization, and we ensure to deliver it to you within 5-10 days.
It also supports unlimited video/voice calls and OHIP & MSP billing codes.
This must be the great news for you if the telemedicine app cost and development time are stopping you from launching your own telemedicine app.
We'll share everything about our white-label telemedicine solution in this blog.
Other useful resources:
What is a White-Label Telemedicine App?
White-label apps are becoming most popular among startups and businesses because of its affordability and very less time-to-market.
The company which develops a white-label app customizes it, rebrands it and delivers it to you within 5-10 days.
We've developed the white-label telemedicine app to bring down the cost to create a telemedicine app from $75,000 to just $25,000 without compromising the compliance, app functionality, and app security!
White-Label vs Custom Telemedicine App
The cost of a telemedicine app and development time are two major factors for choosing a white-label telemedicine app over a custom app.
Cost to develop a telemedicine app:
The white-label telemedicine app costs you around $25,000. Whereas, the custom telemedicine app costs you a whopping $75,000!

The development company delivers a white-label telemedicine app within 5-10 days. Whereas, it takes at least 90 days to deliver the custom telemedicine app.

Our White-Label Telemedicine App vs. Others Custom App
Make a Wise Choice!

Our White-Label
Telemedicine App

Others Custom App

Development Cost

It costs around $25,000.

It costs around $80,000.

App Delivery Time

We deliver it within 5-10 days.

They take at least 90 days to deliver the app.

App Compliance

It is a HIPAA/PHIPA/PIPEDA Compliant app. (We don't charge separately for compliance consulting.)

They increase the cost to meet compliance. (You need to hire a dedicated compliance consultant.)

App Customization

If you have any new ideas, we can customize the app, which does not increase the development cost significantly.

Customization increases the development hours, and they charge at least $40 per development hour.

Billing Codes

It supports OHIP and MSP billing codes. Meaning, you can provide OHIP/MSP-covered telehealth services.

They consider this as a unique feature and charge extra. Many even lack capabilities.

Built-In Fax Solution

The app can send prescriptions to pharmacies because of the built-in HIPAA/PHIPA compliant fax solution.

They again charge extra for this feature.

Unlimited Video/Voice Calls

You don't have to pay any API fee for video and voice calls.

You have to pay an API fee for video/voice calls which is chargeable per minute.

App Features

It already accommodates all the important features of the telemedicine app.

They charge you based on the complexity and time required to add features.
Revealing Our White-Label Best Telemedicine App
App Screenshots: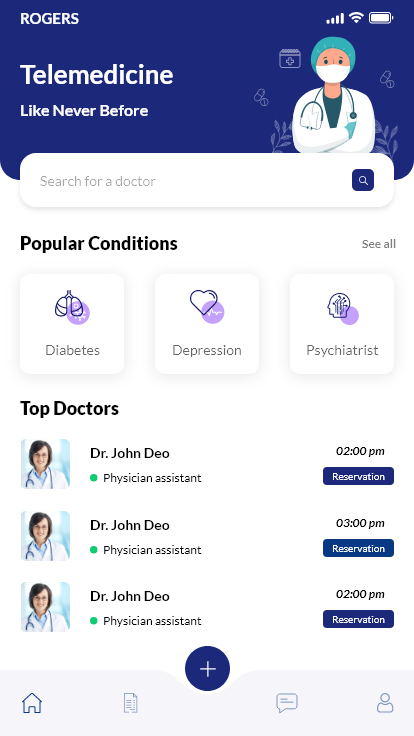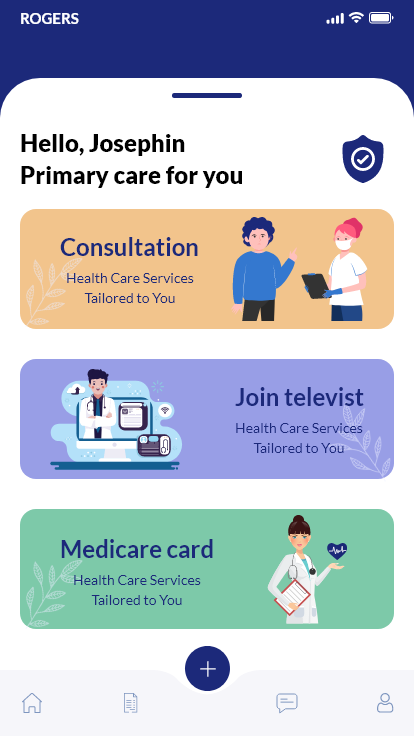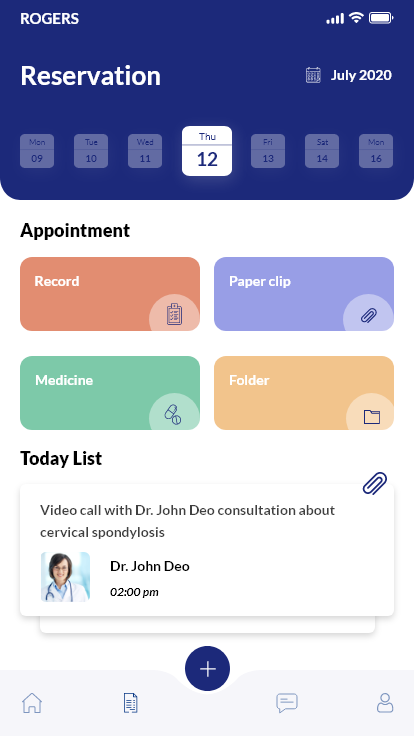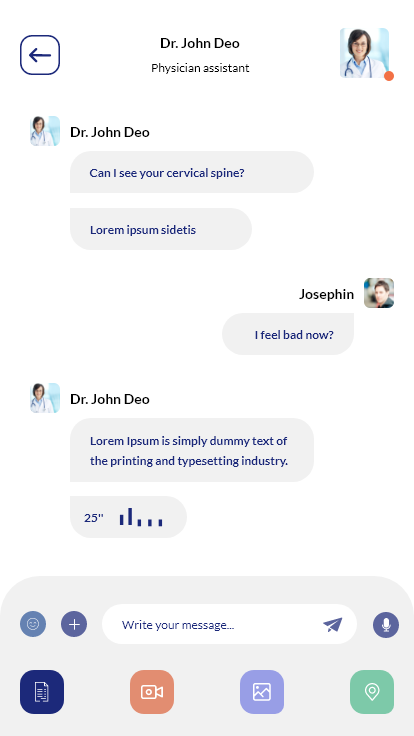 This is how it looks like after customization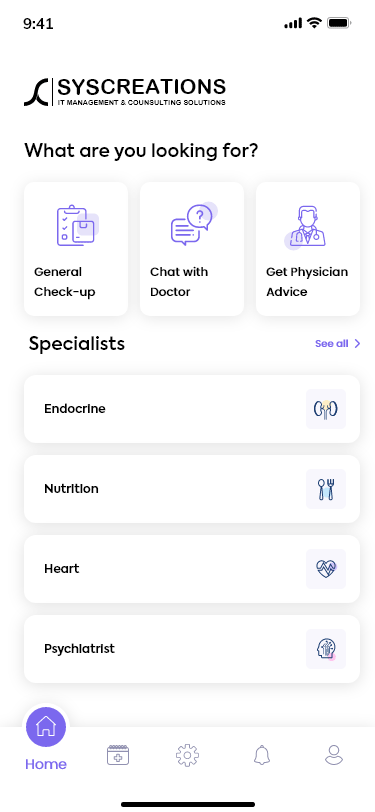 Doctors App Features:
Doctor Profile

Speech Recognition

Mass Messaging

Easy Access to Patient's Data

Appointment Management

Appointment Reminder

Communication Methods

Medical Notes

Sick Notes

e-Prescribing

Analytics

Appointment History

Billing & Earning
Users App Features:
User Profile

Nearby Hospital/Pharmacy Finder

Symptom Checker & Tracker

Appointment Booking

Appointment Reminder

Communication Methods

Medication Tracker

Medication Reminder

Payment

Review & Feedback

Appointment History
Technology Stack:
Android App:

Kotlin, Java

iOS App:

Swift

Backend:

Node.js

Video Calling:

Twilio, WebRTC

Chat:

Twilio, Vonage APIs

Database:

Amazon Relational Database Service (RDS)

Notifications:

OneSignal

Geolocation:

Google Maps Platfor

m
EHR/EMR integration with your telemedicine platform:
To let physicians get easy access to patients' medical data from the telemedicine platform itself, we integrate top EHR/EMR with telemedicine platform.
Telus PS Suite
Oscar EMR
Accuro EMR
Cerner EMR
PointClickCare EHR
MED e-care EHR
Who can use our white-label telemedicine solution?
Our white-label solution is the outcome of our research for 2 years.
Because of the extensive research, we've achieved a breakthrough - any healthcare provider, hospital, startup and even app development company can derive multiple benefits from it.
The scope for customization also makes it more personalized.
Explore our other related resouces:
We don't just deliver the app but help you grow your telehealth app business
| | |
| --- | --- |
| Pre-app-launch | Post-app-launch |
| Most affordable and feature-packed app | On-going business consulting |
| App customization | On-going technology consulting |
| Healthcare compliance consulting | Regular app maintenance / App updates |
| Preparing a business model | Compliance Audit |
| App Store/Play Store launch | App marketing strategies |
We're in fact ready to help you from the next second.
On the concluding note, we would like to share our most recent case study on telemedicine app development.