White-Label Telemedicine App vs. Custom App (Get Your Own Best Telehealth Web/Mobile App in 2022)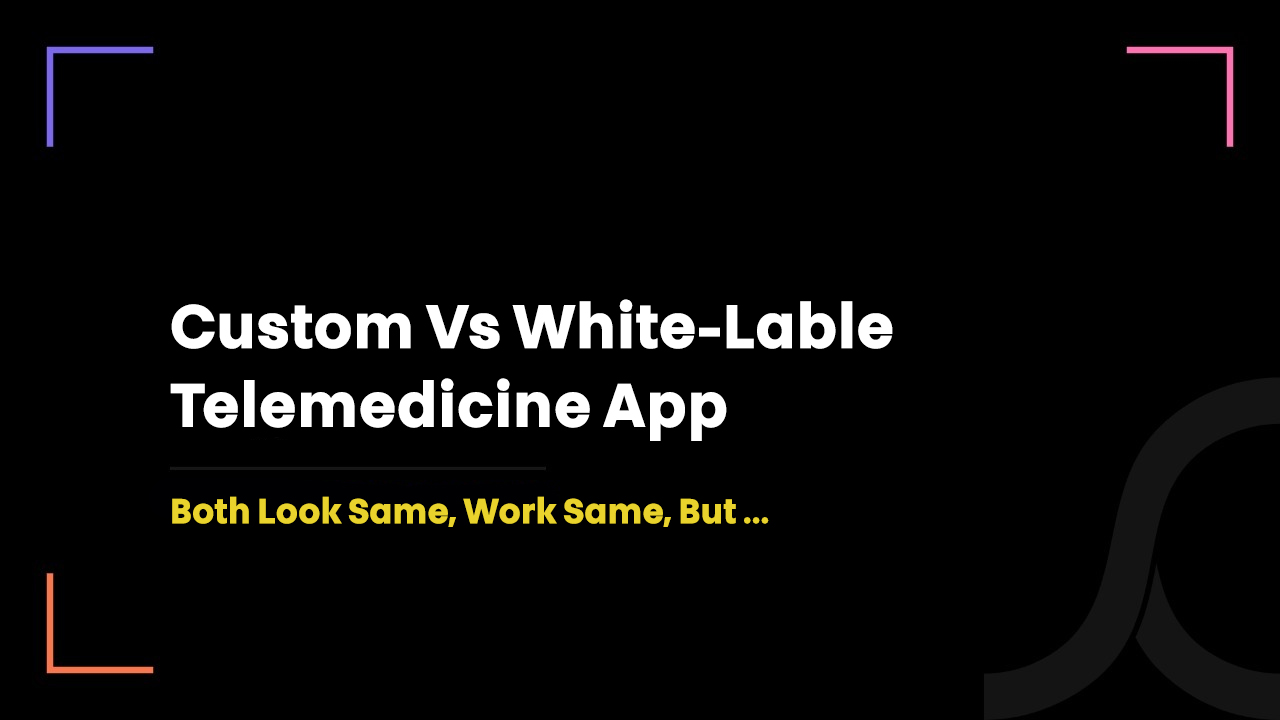 2 years ago
We've recently launched a white-label HIPAA/PHIPA/PIPEDA compliant telemedicine app.
We can also customize it according to your market, compliance requirements and clinical workflows at extra cost as we have to invest our design, development and QA hours.
It also supports unlimited video/voice calls and OHIP, AHCIP & MSP billing codes.
This must be great news for you if the telemedicine app cost and development time are stopping you from launching your own telemedicine app.
We'll share everything about our white-label telemedicine solution in this blog.
What is a White-Label Telemedicine App?
White-label apps are becoming most popular among startups and businesses because of its affordability and very less time-to-market.
The company which develops a white-label app customizes it, rebrands it and delivers it to you very quickly.
We've developed the white-label telemedicine app to bring down the cost to create a telemedicine app from $90,000+ to just $40,000 without compromising the compliance, app functionality, and app security!
White-Label vs Custom Telemedicine App
The cost of a telemedicine app and development time are two major factors for choosing a white-label telemedicine app over a custom app.
Cost to develop telemedicine app
The white-label telemedicine app costs you more than half of the custom app. Whereas, the custom telemedicine app costs you a whopping $90,000+!
The development company delivers a white-label telemedicine app at a rapid speed. Whereas, it takes at least 120 days to deliver the custom telemedicine app.
Our White-Label Telemedicine App vs. Others Custom App
Make a Wise Choice!

Our White-Label
Telemedicine App

Others Custom App

App Delivery Time

We deliver it as per project timeline and at rapid speed.

They take at least 120 days to deliver the app.

App Compliance

It is a HIPAA/PHIPA/PIPEDA Compliant app. (We don't charge separately for compliance consulting.)

They increase the cost to meet compliance. (You need to hire a dedicated compliance consultant.)

App Customization

If you have any new ideas, we can customize the app, which does not increase the development cost significantly.

Customization increases the development hours, and they charge at least $40 per development hour.

Billing Codes

It supports OHIP and MSP billing codes. Meaning, you can provide OHIP/MSP-covered telehealth services.

They consider this as a unique feature and charge extra. Many even lack capabilities.

Built-In Fax Solution

The app can send prescriptions to pharmacies because of the built-in HIPAA/PHIPA compliant fax solution.

They again charge extra for this feature.

Unlimited Video/Voice Calls

You don't have to pay any API fee for video and voice calls.

You have to pay an API fee for video/voice calls which is chargeable per minute.

App Features

It already accommodates all the important features of the telemedicine app.

They charge you based on the complexity and time required to add features.
Revealing Our White-Label Best Telemedicine App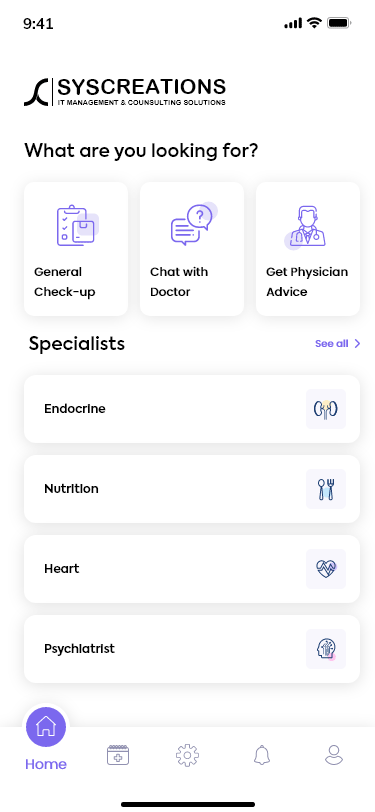 Telemedicine 2.0: We recently gave it the new look and added new features for the post-pandemic world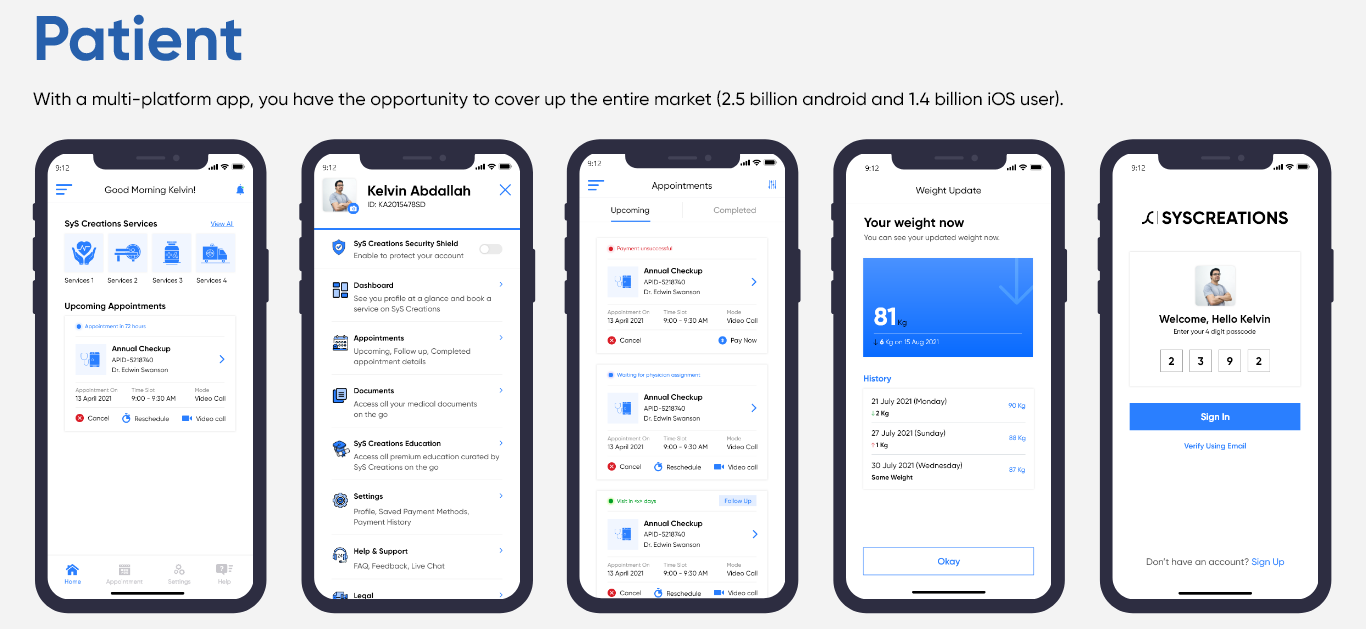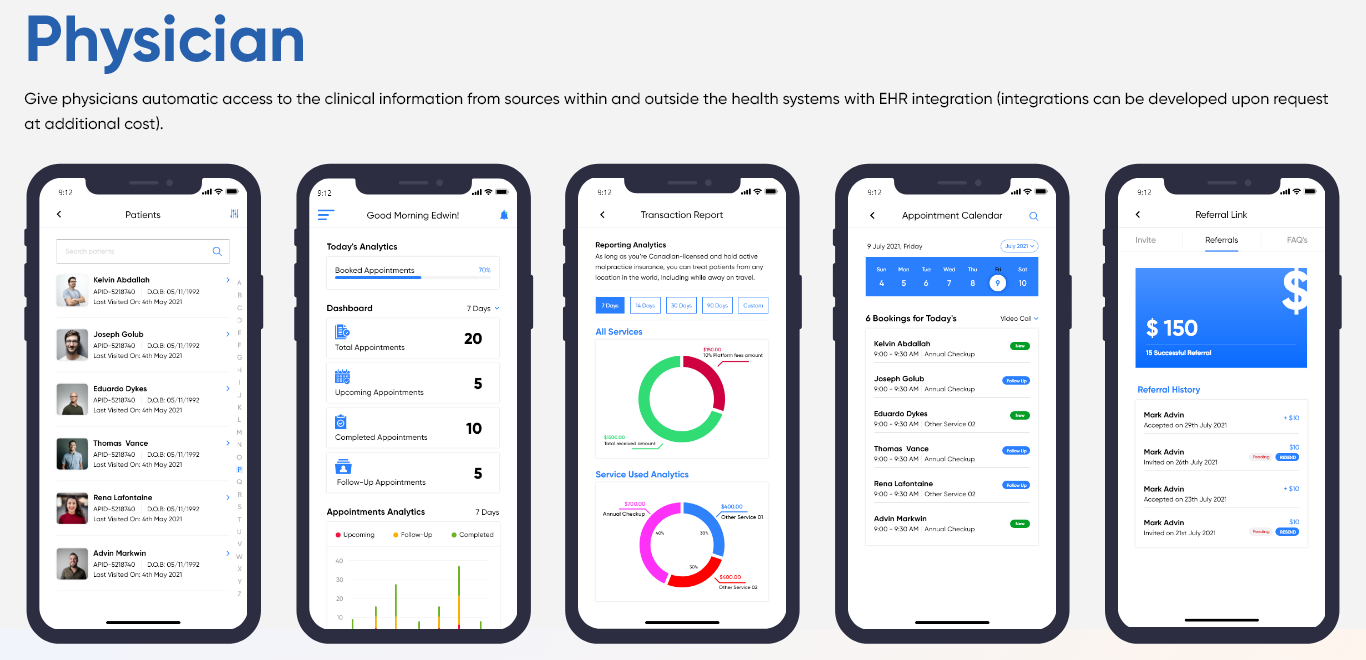 Trust us. We took months to decide on this feature set and the outcome is outstanding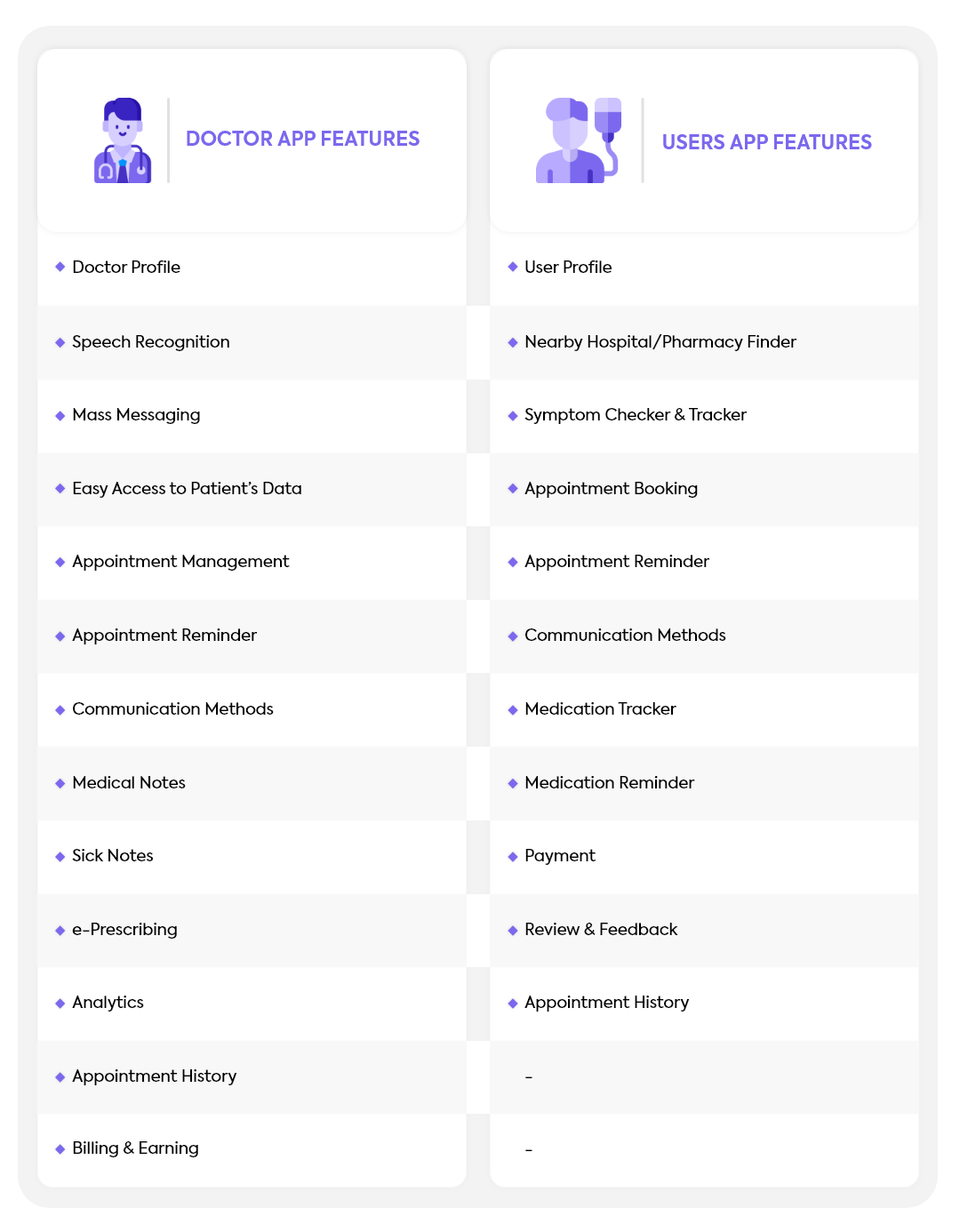 We utilized most robust technologies to build white-label telemedicine app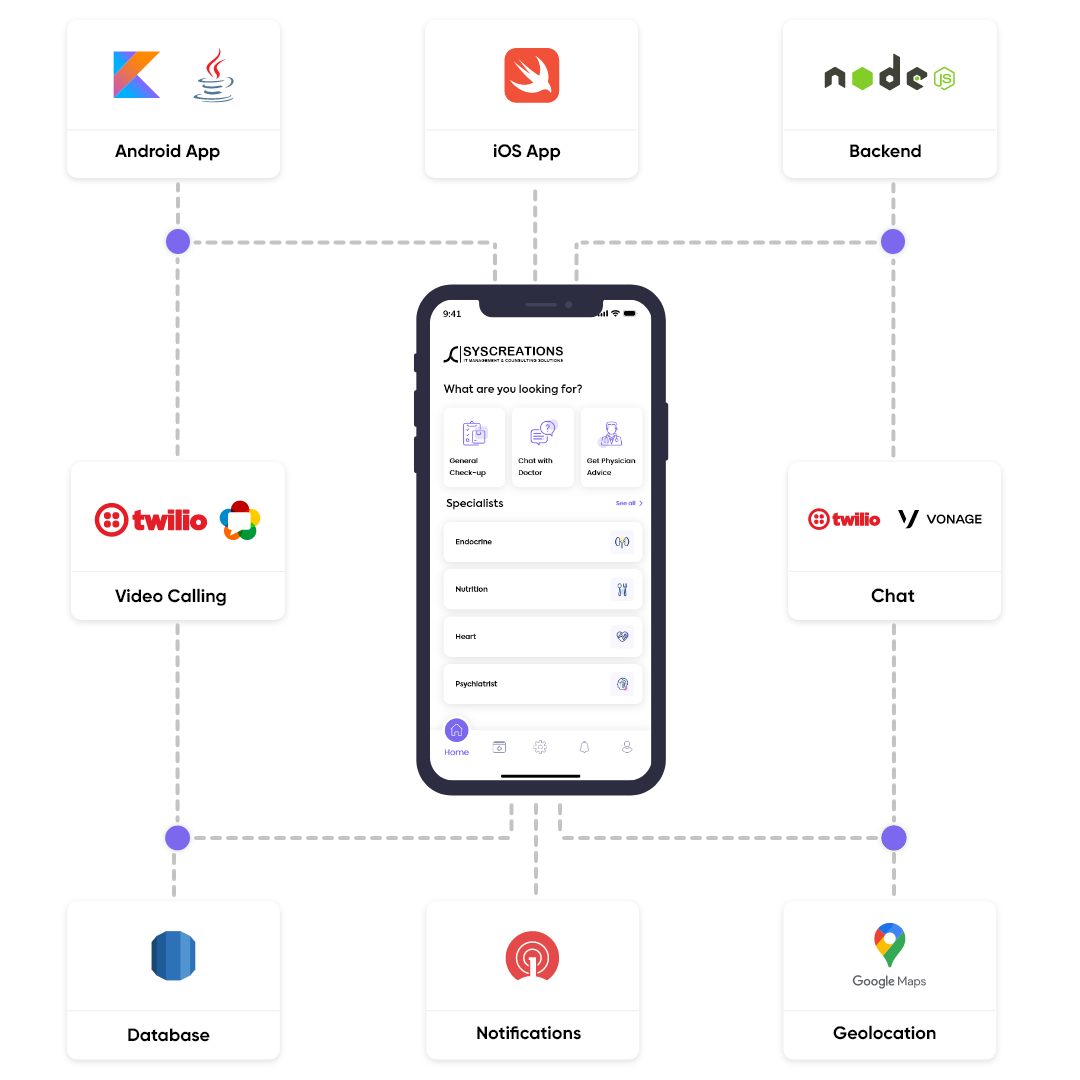 We integrate your preffered EMR/EHR with telemedicine platform as your needs
To let physicians get easy access to patients' medical data from the telemedicine platform itself, we integrate top EHR/EMR with the telemedicine platform.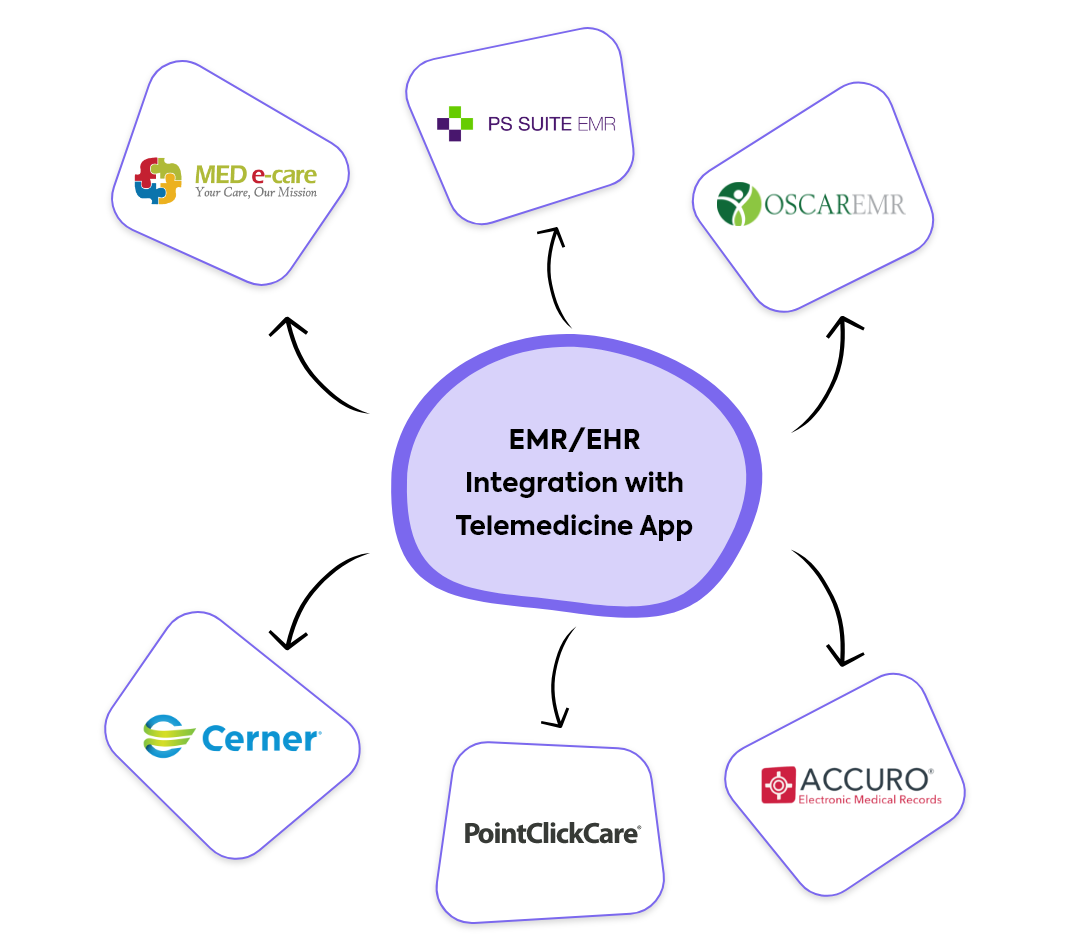 Looking for a customized telemedicine app, and not white-label?
We're a full-fledged healthcare app development agency. We accommodate all the resources to customize the white-label solution as per your unique needs and clinical workflow.
With the customized app, you are most likely to address the requirements of the users as the entire concept of customization is to address unique user requirements.
Here is the process we follow to customize the telemedicine platform.
Discussion and team building
We carry out a series of virtual meetings with you to understand your requirements. If you live around Toronto, Ontario, you can also visit us in person at our workplace.
Once we understand your requirements, we form a dedicated team to execute your project.
The team would have developers, designers, business analysts, compliance specialists and even a client success manager.
By putting all healthcare UI/UX best practices to good use, our designers design the UI/UX for your telemedicine app.
They consider user journeys while designing the app. This benefits us to design a telemedicine platform where users engage more and satisfy their intent with minimum clicks.
It is time for coding. The frontend development team codes the frontend of the app and the backend development team codes the backend which is more crucial and error-sensitive.
This is also the longest phase in the entire project as coding takes time.
Q/A testing and compliance audit
Q/A team tests the developed platform on different devices and in different environments to find out bugs. Whereas the compliance audit team ensures there is no privacy issue with the new code and it is also compliant with data privacy laws.
Before launching it, we pilot it with dummy users and give you the visual idea along with training to navigate different features of the admin panel as well user front of the telemedicine platform.
We stand beside you even after app delivery as technology can anytime start working abnormally. In such a case, we rapidly provide you with either remote or on-site support and solve whatever the issue is.
And here is the entire project delivery lifecycle.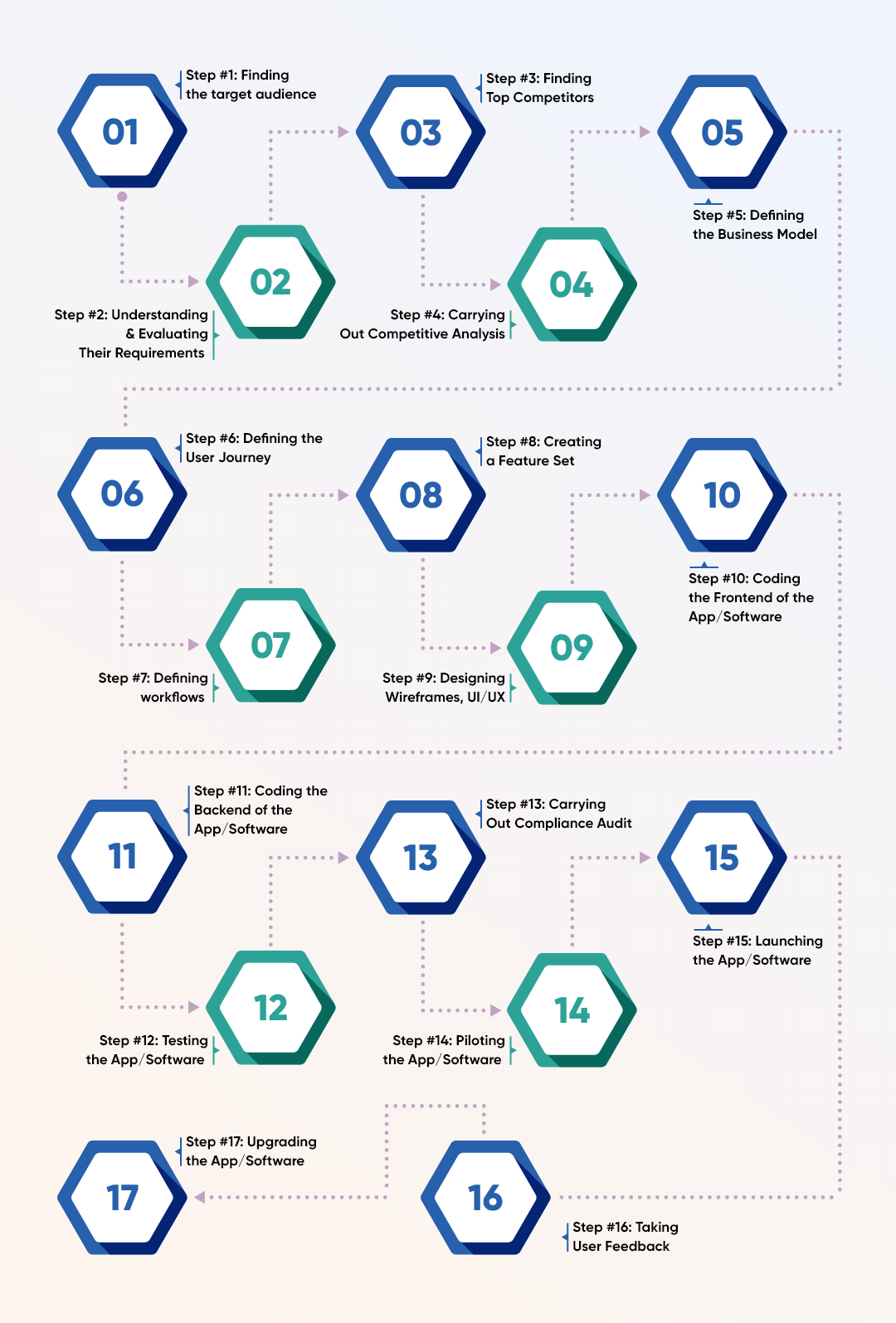 There will be a dedicated client success manager for you. Know how he helps you
Delivering a project and delivering success to clients are two different things. A poorly executed project delivered on time and within budget never assures a good outcome.
While on the development journey, you'll also face several challenges - be it related to technology, budget, timeline or team. Many times, you find yourself trapped in the ocean of confusion and doubts.
In such scenarios, the client success manager ensures to help you with everything. He not only makes sure of the quality of work but also keeps you updated with everything associated with the project.
You can contact him anytime to get your doubts solved.
Who can use our white-label telemedicine solution?
Our white-label solution is the outcome of our research for 2 years.
Because of the extensive research, we've achieved a breakthrough - any healthcare provider, hospital, startup and even app development company can derive multiple benefits from it.
The scope for customization also makes it more personalized.
Explore our other related resources:
Will our white-label telemedicine platform work in the post-pandemic market?
Surely yes. Why? Well, we upgraded it to telemedicine 2.0 by keeping the needs of the post-pandemic world in the mind.
We added several wellness features and we can also add customized healthcare eCommerce and remote patient monitoring features to make it a super app version of telemedicine.
(And the post-pandemic world will be all about healthcare super apps which solve multiple healthcare problems with a single app!)
You must read: What is the future of telemedicine?
We don't just deliver the app but help you grow your telehealth app business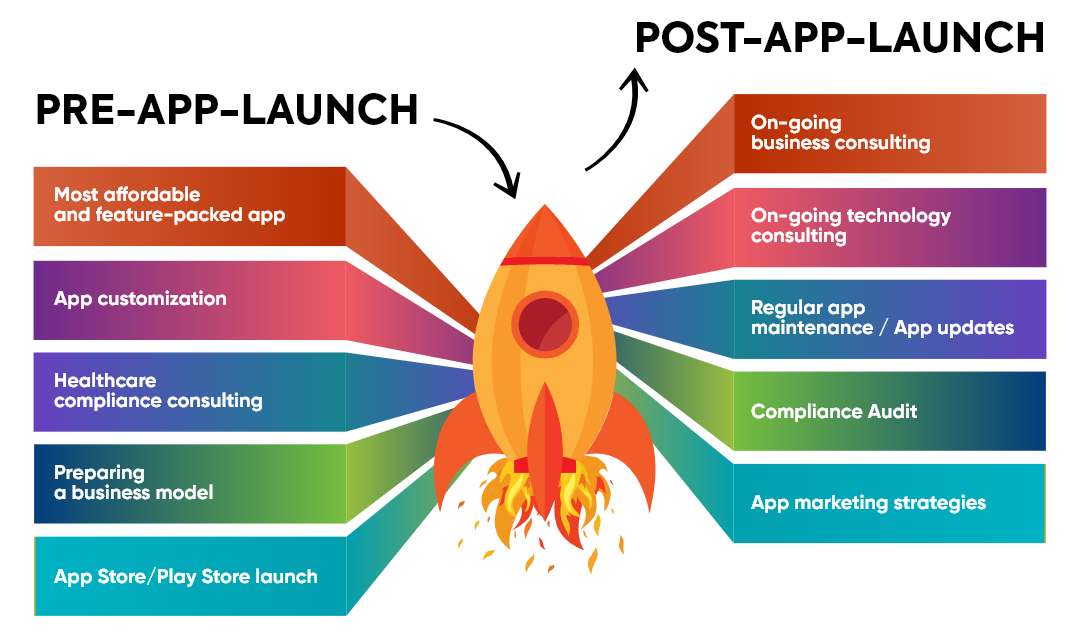 We're in fact ready to help you from the next second.
On the concluding note, we would like to share our most recent case study on telemedicine app development.