Get Local Canadian Tech & Compliance Help to Build Your Own Healthcare Patient Portal in 2022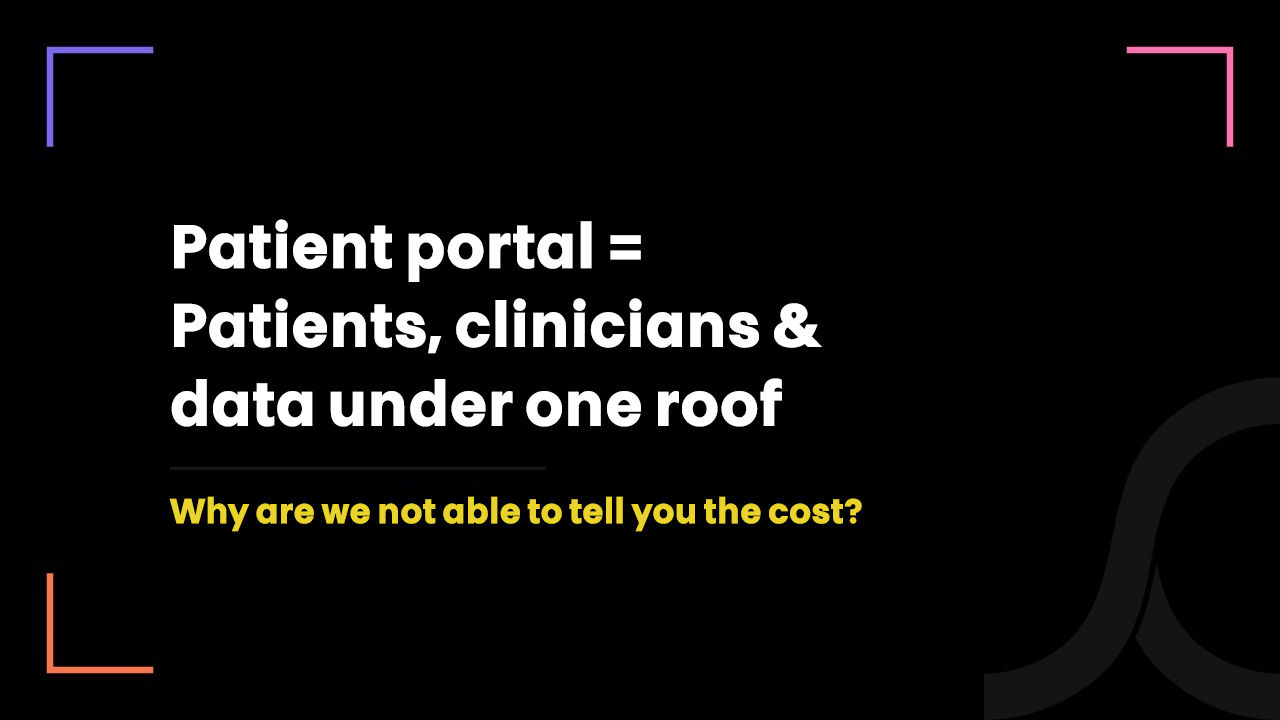 2 years ago
Please check out the latest version of this blog.
Think like entrepreneurs. 
Rich invest in time. Poor invest in money. And entrepreneurs invest in value! 
So, what is more valuable than using a 3rd party patient portal and appointment booking system by paying them the monthly fees?
Indeed, your own healthcare patient portal - built according to your clinical workflows and needs.
If you agree, you'll find this blog valuable too.
So, let us answer all of your important questions that matter most to you.
Cost to build your own healthcare patient portal
To be honest, it is never possible to estimate the development cost. And those who are giving you cost estimation without knowing your true requirements are just giving you false hope.
Because, cost of patient portal development depends on multiple factors such as development technologies, feature set, development country, development platform etc.
All legit development or IT companies have a dedicated department of business analysts who assess your requirements, mutually decide the feature set, development technologies, platform and give you the fixed cost estimation.
This entire process takes several days but less than a week as it defines the long-term scope of the project and gives you an idea of all deliverables.
Thus, we encourage you to contact the development company and ask for a personalized quote rather than believing any random number that you read on the internet.
The majority of development companies do not charge you to give you a personalized quote.
What we give you extra in addition to a personalized quote is a complimentary consultation for the time you invest to contact us!
Time it requires to develop a patient portal
Toyota builds 13,400 cars in a single day whereas it takes 6 months to build a single Rolls-Royce.
What we are trying to say here is, development companies can build your patient portal within 15 days and also within 15 months.
But it is up to you whether you require a Toyota or Rolls-Royce!
Operating cost of a patient portal
You must be aware of the fact that none of the valuable things come with a single-time investment option.
You always need to keep investing to keep it running and keep utilizing it for the purpose you have acquired it.
Talking about the patient portal, you have to bear several operating costs such as,
Patient portal maintenance
IT support
APIs fees (payment API, location API, communication API)
Regular compliance audit
However, the inspiring fact here is - operating cost of a patient portal is a fraction of the revenue you are able to generate because of the patient portal!
This is the 'value' we are talking about!
Compliance requirements for the healthcare patient portal in Canada
This is where you need to be very careful. Because, if your patient portal isn't compliant with all applicable data privacy laws, you become liable for a fine of up to $500,000!
Healthcare is a highly regulated industry as it has already been the soft target of hackers for the crucial personal data every healthcare entity is handling.
So, to set up the framework which governs how healthcare entities collect, save and share the personal data of patients, authorities have imposed healthcare data privacy laws.
In Canada, there is one federal-level data privacy law - PIPEDA and there are several provincial-level data privacy laws.
Meaning, if you are using a patient portal in Ontario, you have to address PIPEDA as well as Ontario's local law, PHIPA.
These laws ask you to deploy an adequate number of technical and administrative security measures to ensure data privacy and confidentiality.
These laws also set out the different legal ways you can handle the data of patients.
In our case, the patient portal handles the data of patients. Thus, it should be built in such a manner that it collects, saves and shares data as per regulations only!
You should read this: PHIPA Regulations
We accommodate dedicated compliance specialists who work with the development team to make sure your patient portal is compliant with all applicable data privacy laws.
Compliance has always been our major priority as being a Canadian company we clearly understand its gravity!
Understanding #HealthcarePrivacy Laws of Canada

--- A Thread ---

— SyS Creations Inc. (@syscreations) May 2, 2022
Have a glimpse of backstage - the process we follow to build your patient portal
Over the period, we have optimized our project execution methodology and achieved the best of it!
The process we'll follow to develop your patient portal has caused a flood of success to our several existing healthcare clients. So, don't worry. We will execute your project with a tested and trusted approach only.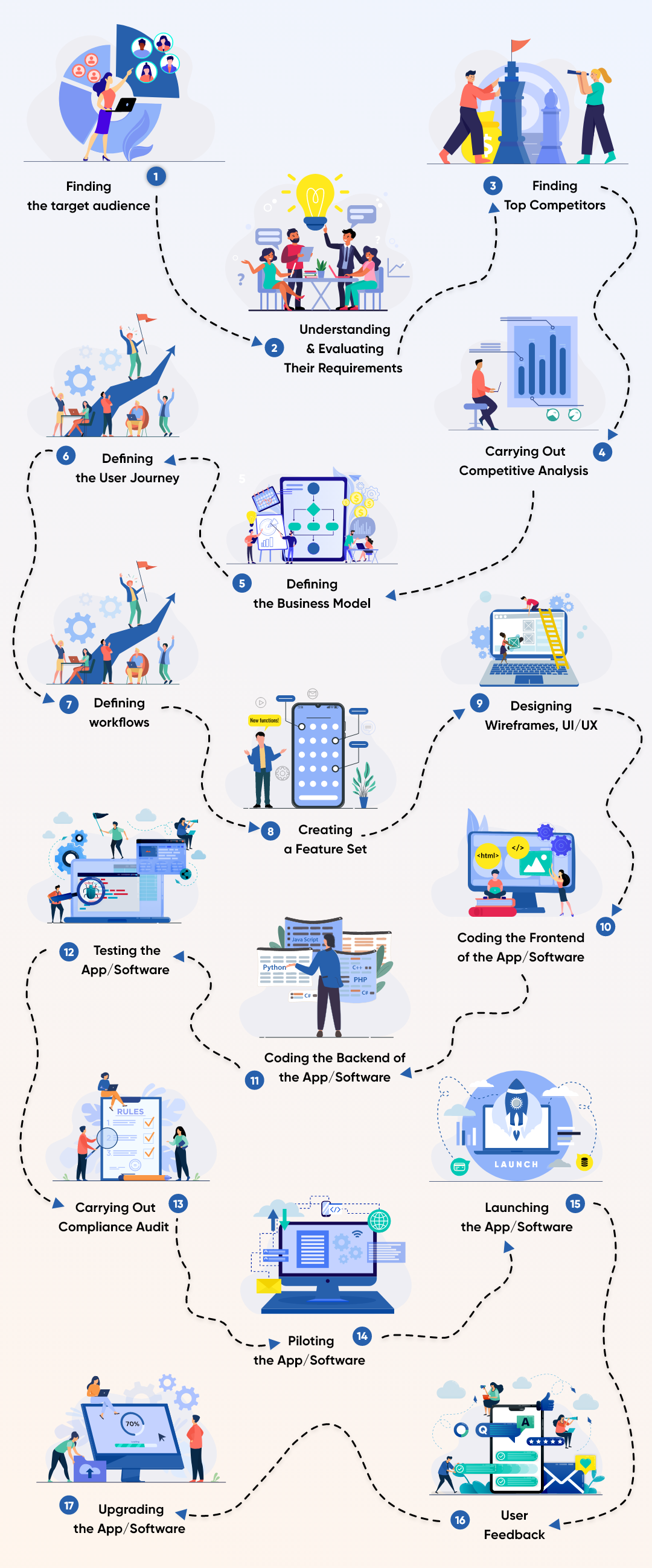 Features to consider for your medical patient portal
Features are something you have to define smartly as it not only influences patient experience but influences your budget too.
Here, we are suggesting some of the most important features for your medical patient portal software.
Patient Features:
Patient profile
Add symptoms
Symptom tracker
Book virtual or in-person appointment
Give medical tests
See prescriptions
See medical history
Add health card details
Add private insurance details
Fill medical forms
Make payment (for uninsured patients)
Chat, voice call & video call communication methods
Read healthcare and wellness resources
Medication reminder
Notifications
Virtual waiting room
Clinician Features:
Clinician profile
Calendar
Access to patients' clinical data (thanks to EMR/EHR integration)
Upload medical forms
Arrange medical tests
Virtual care or telemedicine
ePrescription
Direct billing (with billing codes support)
Internal collaboration with other team members
Easy communication with patients
Resource sharing with patients
Clinical decision-making support
Medical patient portal mobile app or web app: What should you choose between?
If you ask us, we would suggest both - mobile app & web app. Why? Because …
For many of your users, a mobile app is more convenient and easy to use because of its flexibility to use anywhere easily.
And for many other users, a web app is more comfortable to use as one can easily access it on a large screen.
Thus, to address the requirements of both user groups, we suggest investing in a patient portal mobile app as well as a web app.
However, there are possibilities that you might find it financially challenging to invest in both in a single shot.
Hence, invest first in MVP version of patient portal web app which is equipped with basic and useful features only >> add more advanced features in it based on user feedback >> get high ROI >> start planning for mobile app >> build it (either MVP or full-fledged version as per your success with web app).
You can also first start with a mobile app and then go for a web app. But this is indeed the most risk-free approach to own both web and mobile apps of the patient portal!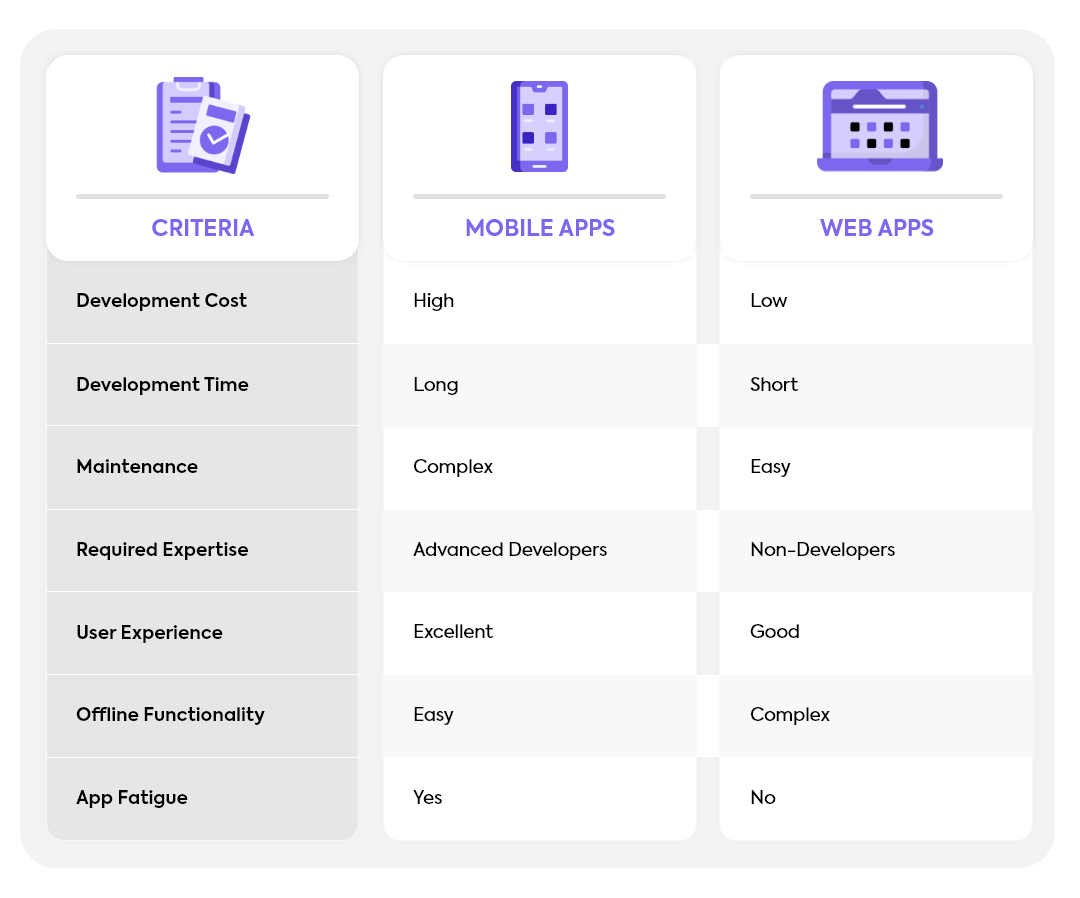 Receive for what you are here: Local Canadian tech & compliance help for your patient portal project
We are an Ontario-based healthcare-focused IT company.
Our knowledge and skills are healthcare-specific and thus, we are able to understand and deliver your clinical and operational requirements in a better way.
We are resourceful with healthcare developers, designers, business analysts, and compliance specialists!
We become an extension to your team, serve our expertise and celebrate your outcome together!
Because, 'we' for us is beyond ourselves, our gain and our beliefs!