Build White-Label Healthcare App and Make Money by Selling it to Multiple Buyers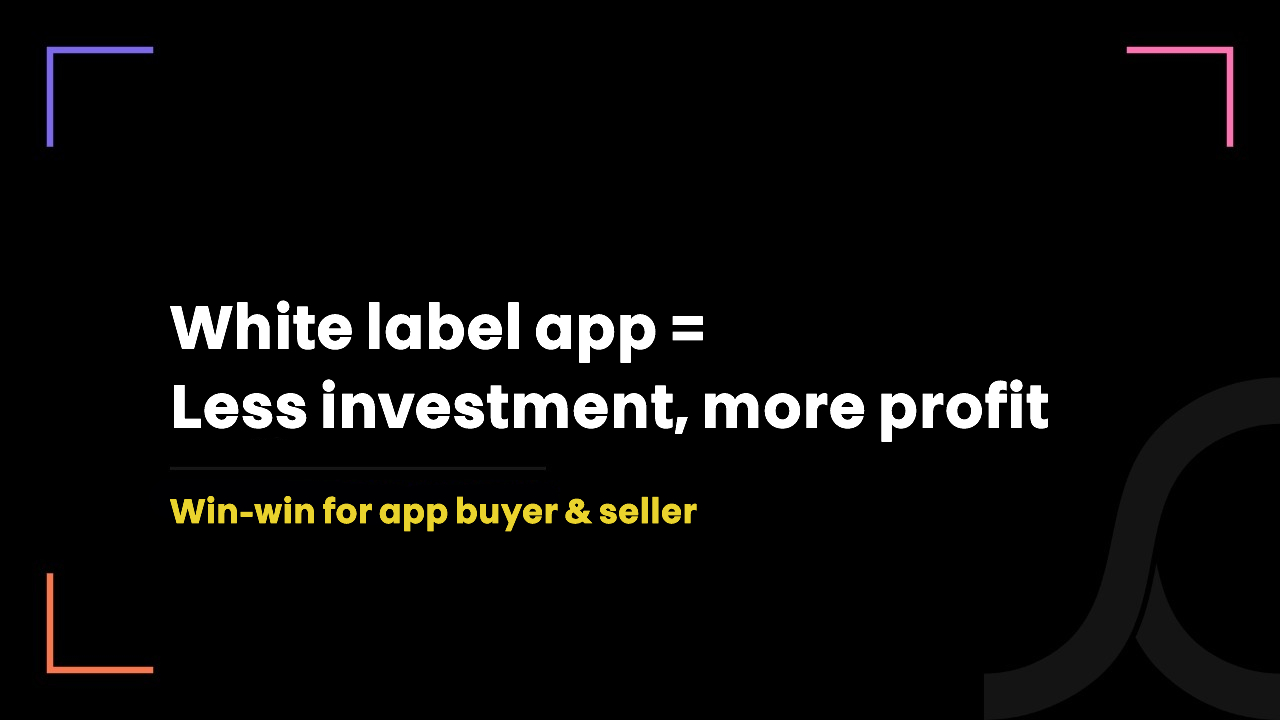 2 years ago
Yes, the blog title is right.
You can sell your white-label healthcare app to your multiple customers - by adding their brand logo and making minor changes in app UI as per their branding guidelines.
So, imagine the money you can make by selling a single healthcare app to multiple customers!
And yes, there is nothing illegal here. Everyone knows the white-label app market works this way.
In fact, the majority of healthcare providers and healthcare startups prefer to acquire white-label healthcare apps rather than building a custom one.
Why are white-label apps getting popular in the healthcare industry?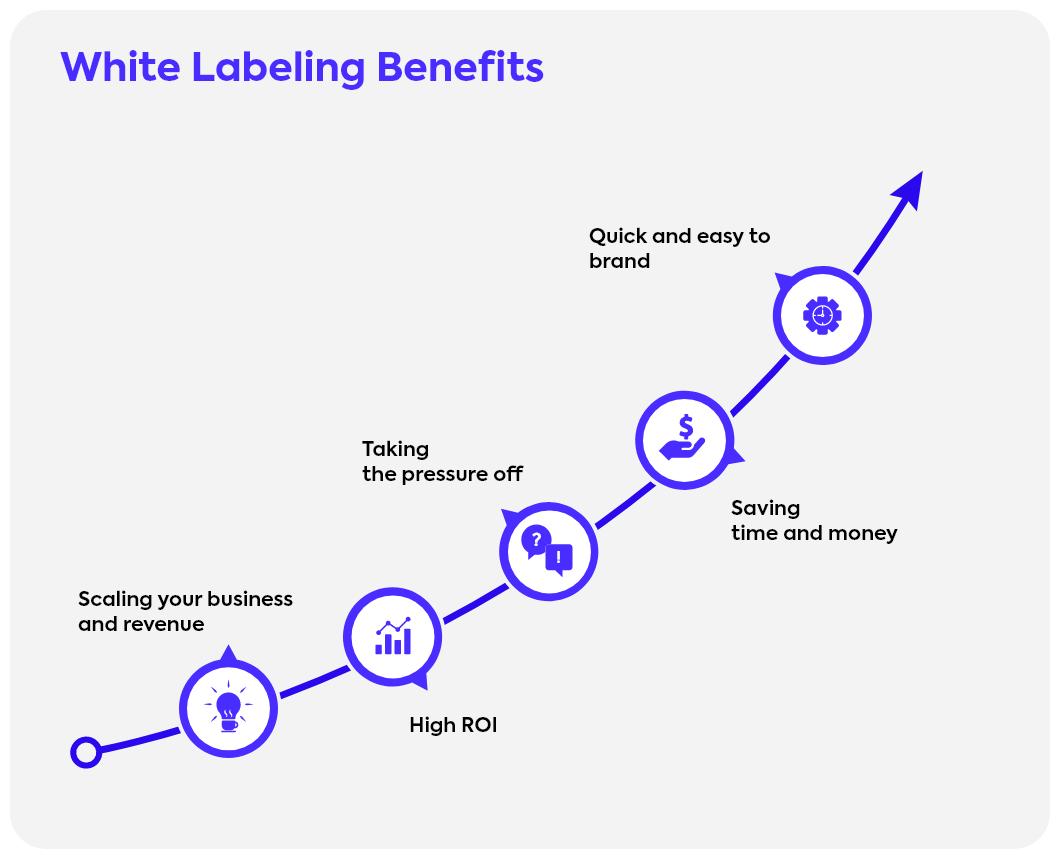 1) More affordable
A white-label healthcare app costs almost 40% to 50% less than the cost of building a custom app.
However, that does not mean that it lacks features. It is equipped with as advanced features as a custom app.
But the only reason behind its affordability is that it isn't developed for any single client. It is a pre-developed app for all.
2) Rapid app delivery
Healthcare providers and startups can acquire white-label apps within days as it is an already developed app.
All you need to do before delivering your white-label app is customize it a little bit as per your customer's branding guidelines.
3) Peace of mind
For non-technical people like healthcare providers, it is really a pain to address everyday challenges popping up while going through a months-long development lifecycle.
That development lifecycle includes discovery, documentation, workflows, UI/UX, coding, testing, piloting and launching.
But when providers choose a white-label app, they receive a ready-made app by successfully skipping almost 90% of the app development lifecycle.
4) Tested and trusted app
A white-label healthcare app is generally adopted by several different healthcare providers and startups. Thus, one can easily validate its pros and cons before acquiring it.
Whereas in the case of a custom app, no one can predict how it will work in the market until its real market launch. Because it is going to be launched in the market for the first time!
5) Easy branding options
The most basic and prominent requirement of healthcare providers and startups is that the app must look like their own app.
And a white-label medical app works on the same principle. It can easily be customized by adding the theme colour and logo of your clients.
This makes it look like an app developed dedicatedly by in-house developers!
How & how much money can you make with your white-label medical app?
As we have discussed, you can sell your single white-label healthcare app to multiple customers - by making minor changes in UI.
So, for example, you have invested $50000 in building your own white-label app.
And now, you are selling it with the price tag of $10000.
For customizing the UI of the white-label app, you spend $2000 per app order.
Meaning, your revenue per app order is $8000.
If you find at least 7 buyers, you would end up making $56000.
That's $6000 of profit - after covering your capital cost.
The quicker you find more buyers, the quicker you cover the capital cost and start making a profit.
List of healthcare apps you can consider building its white-label version
To claim high ROI, we suggest you build a white-label version of the healthcare app which is very popular among healthcare providers and startups.
The following is the list of such apps.
White-label telemedicine app
White-label medicine delivery app
White-label mental health app
White-label patient engagement app
White-label women wellness app
White-label healthcare eCommerce app
White-label hospital management app
White-label senior care app
White-label pill reminder app
What is it? - We have built and launched a white-label telemedicine web and mobile app which is compliant with all data privacy laws of North America in 2020.
It is equipped with features in the categories of common features, basic features, advanced features and good-to-have features.
It is also easily customizable and we offer it with full code ownership.
Why did we build it? - With COVID-19 hitting hard and the government restricting public movement, it became very clear that access to providers would become a major upcoming healthcare challenge.
So, we attempted to figure out its solution and all we found as a solution was a telemedicine app. But here too, it was not easy to empower providers/startups with telemedicine platforms as a custom telemedicine web/mobile app costs more than $70000.
So we decided to build its affordable white-label version so that providers and healthcare startups can acquire it easily without investing huge amounts of money.
The outcome - More than 20 providers and healthcare startups have acquired it across North America. Each of them has managed to save almost $30000 on development costs. And last but not least, we covered our capital costs within 2 months of the white-label product launch.
Overall, it is a win-win situation for both us and our clients!
In case you have same vision, we're delighted to help you with white-label app UI/UX, development, QA
We're an Ontario-based healthcare-focused IT company. In other words, we only entertain healthcare IT projects.
With our dedicated team of healthcare developers, UI/UX designers, business analysts, QA engineers and compliance specialists, we can easily build robust white-label healthcare solutions for you.
Our entire team has only been working on healthcare IT projects for 7+ years. Meaning, we have 150+ years of combined experience dealing with healthcare IT.
And most importantly, being a Canadian company, we understand the gravity of compliance. Thus, we always build healthcare solutions that are compliant with data privacy laws.
We also have on-ground healthcare market knowledge of North America (USA, Canada).
This gives us the ability to plan, execute and optimize things around the local market scenarios and laws.
So, overall, we might not be your 'best' tech partner, but can surely be the most 'valuable' tech partner!