Build Cannabis Delivery App: Benefits, App Ideas, Process, Laws & Real-time screen images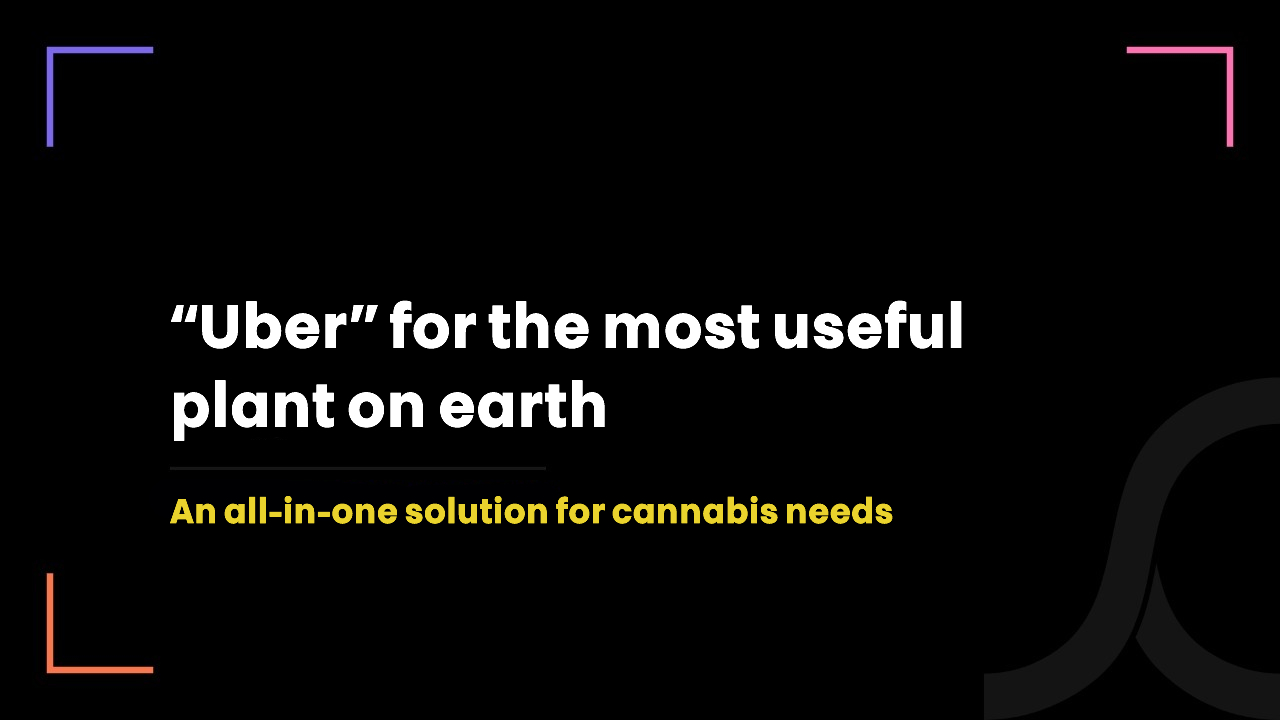 5 months ago
In recent years, the cannabis industry has witnessed tremendous growth across the country and there are so many indications that this evolution will keep its pace.
As per the reports, "​​The North America legal cannabis market size is expected to reach USD 38.2 billion by 2028, registering a CAGR of 16.6% from 2022 to 2028".
The reason is,
The rising legalization
More use of marijuana for medical purposes
The growing community of cannabis consumers.
As a result, the cannabis dispensary business is going to be more common in the upcoming years.
But, in this emerging marijuana market trend, cannabis dispensaries or shops must fulfill the rising need of consumers with adequate and outcome-driven marketing strategies.
To do so, a cannabis delivery app or app for the cannabis business is the most promising and definitive solution for you.
Why? Let's understand it in more detail.
Role of mobile apps in the cannabis business
The legalization of marijuana across the country is the primary reason behind the rising consumers for on-demand weed.
However, with the help of the cannabis app, you can seamlessly fulfill the on-demand weed concerns of patients or customers as the app connects consumers and dispensaries without any complexity.
Using an on-demand weed delivery app, consumers can easily do things like,
Compare the prices of different products such as tinctures, edibles, and flowers
Can explore the various offers and order medical cannabis from your online marijuana store
As a result, patients or customers are preferring online delivery services for medical cannabis.
For a better understanding, let's look at some of the major roles of the cannabis delivery app in the marijuana industry.
Better marketing opportunity:
What if we say, your marijuana business app is a comprehensive online marketing solution.
How?
Well, your cannabis app is sitting on your consumers' smartphones. With that, they can simply order marijuana in just a few clicks.
Additionally, the most essential thing about the app is that it analyzes and gathers the data of the patients.
With that data, you can give them a personalized and meaningful pop-up notification about new products, discounts, and attractive offers.
As a result, an app for a cannabis business is an effective and promising online marketing tool in this growing demand for medical cannabis.
It boosts your cannabis business revenue:
As per the reports, "Dispensaries that integrate their mobile app and online ordering system increased their online sales by 80-125%".
Why?
People are spending more time on their mobile phones and with the help of the app, ordering marijuana at the doorstep takes just a few clicks.
In addition to this, customers can explore the various products without a live-in store visit.
As a result, it initially helps you to retain and attract more customers for your marijuana business and boost your overall cannabis delivery business revenue.
As you are offering on-demand weed delivery services, customers don't have to travel to the nearby marijuana shop which saves their valuable time and money.
Furthermore, it enables you to provide more value to your customers as using the app, they can easily access the services from anywhere.
Attract more customers and boost overall revenue with these Cannabis business app ideas
With our comprehensive market analysis and plenty of cannabis research, we have identified the four most valuable cannabis app ideas
So, let's take a look at them.
1. Medical cannabis delivery app:
If you have a marijuana shop or want to start a marijuana business, developing a cannabis delivery app is the most suitable option for you.
An on-demand weed delivery app helps you attract more customers, boost your cannabis business revenue, and enable you to create a more profitable marketing strategy.
Using the app, customers can explore the various medical cannabis products and can order them at any time, anywhere.
2. Cannabis delivery marketplace:
Let's understand this in one word – "Uber".
As we both know how Uber runs their business by connecting a customer and the business owner.
Same as Uber, you can start a cannabis delivery marketplace. In which, you don't require a marijuana shop or business.
You just need one thing and that is – a mobile or web app.
With the help of the cannabis app, you can seamlessly connect the weed consumer with cannabis delivery services.
To generate revenue from the cannabis marketplace, there are multiple options such as,
Charge as per the shop views
Pay-per-click advertising
3. Cannabis education platform:
You can offer an education platform for everyone who is connected with the cannabis industry. It includes,
For business owners to educate about the marketing
For students who are interested in cannabis research
For cannabis brands to generate more sales
For consumers to familiarize themselves with its benefits and consequences
4. Cannabis telemedicine app:
You might have a question like what is the need for the telemedicine app for cannabis, right?
Let's understand with a quick example.
To buy cannabis, customers need a medical document from the physician and for that, they need to go through the tedious process:
First, they have to visit the physician for the medical documents.
With the help of documents, customers need to do the registration on the app.
After completing the registration process, now they can buy the medical cannabis
But, a telemedicine app streamlines this entire time-consuming process.
Using the cannabis telemedicine app, a customer can communicate with the physician for the medical certificate, at any time, anywhere.
The physician will send the document via SMS or email with which customers can purchase medical cannabis from the eCommerce store.
In simple words, by using the telemedicine cannabis app, customers don't need to take a step out of their homes.
You must also read: Build cannabis telemedicine app like NamasteMD
What is the legal procedure to sell cannabis in Canada?
On 17 October 2018, the Canadian government imposed the Cannabis Act which consists of so many regulations. 
The regulation includes production, import and export, documents, safety precautions, and advertising rules.
For more information, here we are listing some of the important cannabis laws by the Canadian government.
You need to acquire a license for cannabis production, distribution, testing, and research from the government authorities.
You must label a warning and precautions for cannabis use in your product information.
You need to follow the advertising and compliance rules to avoid fines.
Required a permit to import and export cannabis
You must sell cannabis to buyers aged 19 and older in Ontario.
Discover the complete guide on the Cannabis Act published by the government.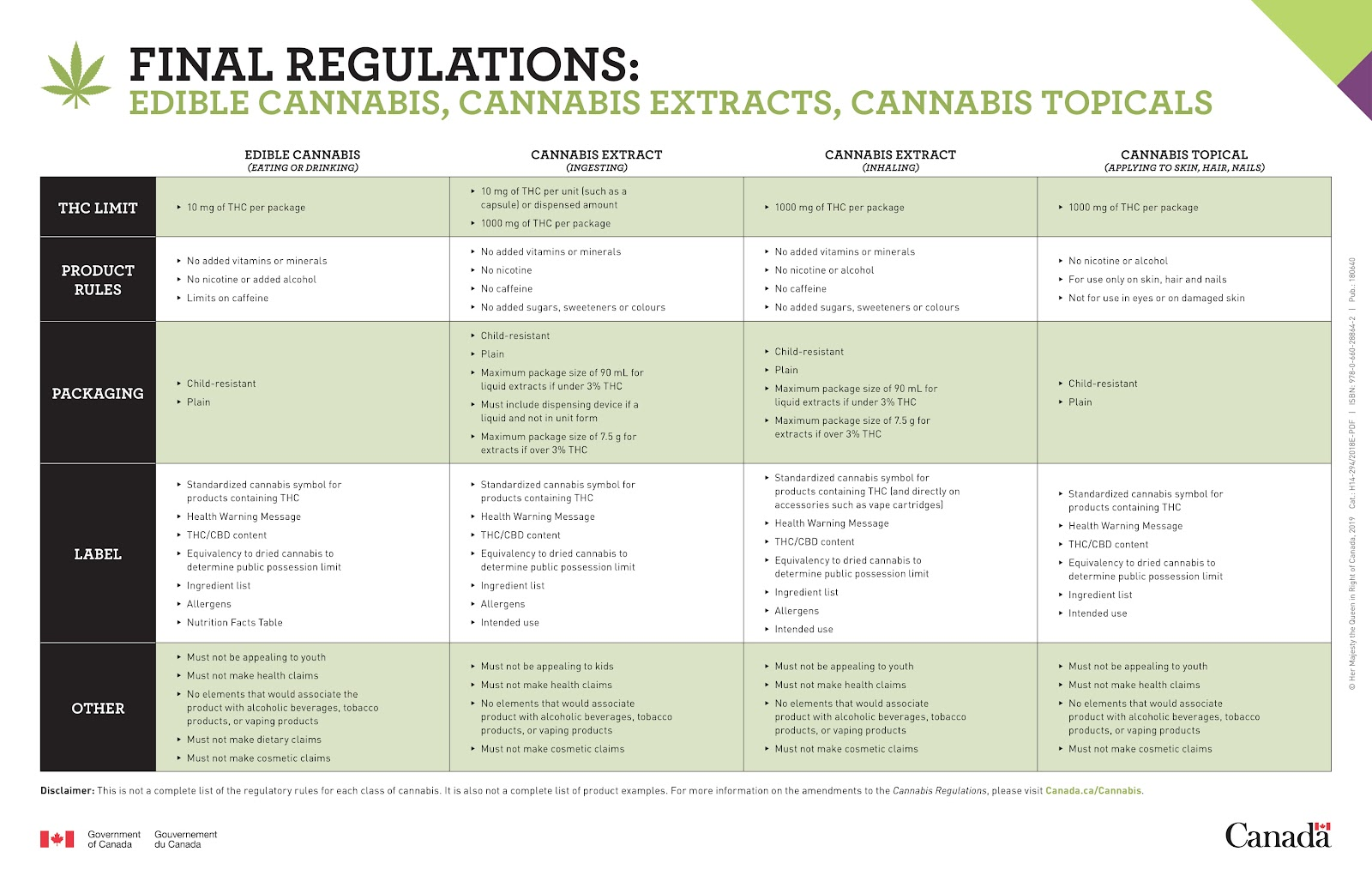 Explore the top cannabis delivery apps in Canada
1. Weedmaps – Find Weed and Delivery: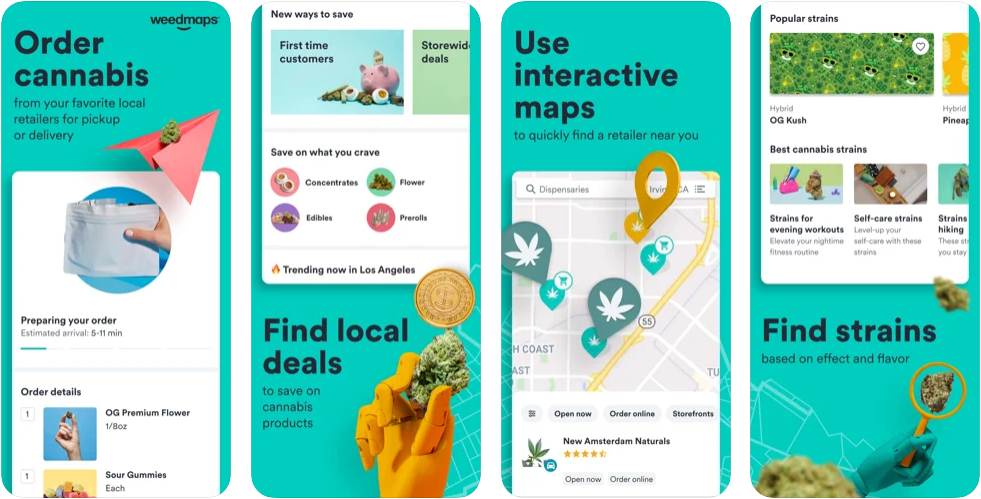 As a leading on-demand cannabis delivery app, Weedmaps provides an all-in-one solution for marijuana.
Weedmaps has got 236.4K reviews and 4.9 ratings.
Cannabis information, the latest news & regulations, finding the marijuana shop, weed delivery services, and medical marijuana doctor services are the major solutions that Weedmaps is providing.
2. Leafly – Find weed near you: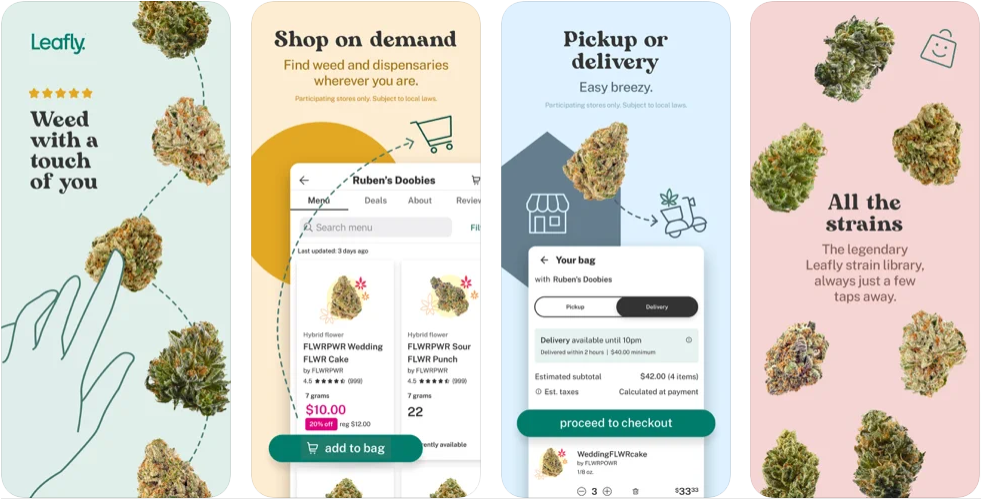 Leafly is the most popular cannabis app in the world with 257.5K reviews and 4.8 ratings.
Using Leafly, customers can discover dispensaries, cannabis products, medical marijuana doctors, CBD products, and delivery services.
3. Eaze – Cannabis delivery: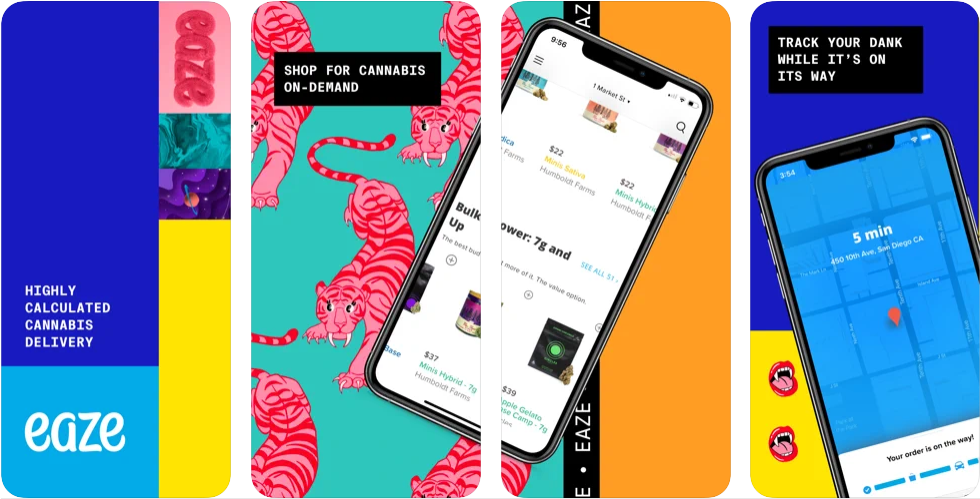 Eaze is an on-demand cannabis delivery company and is the biggest cannabis marketplace in America.
Eaze has got 6.8K reviews and 4.7 ratings.
Eaze simply connects weed buyers and dispensaries but does not sell or grow cannabis. It offers services such as on-demand delivery, dank selection, and cannabis accessories.
Know how we build an on-demand cannabis delivery app in Canada
Discover our 17 steps process to create an app for the cannabis business.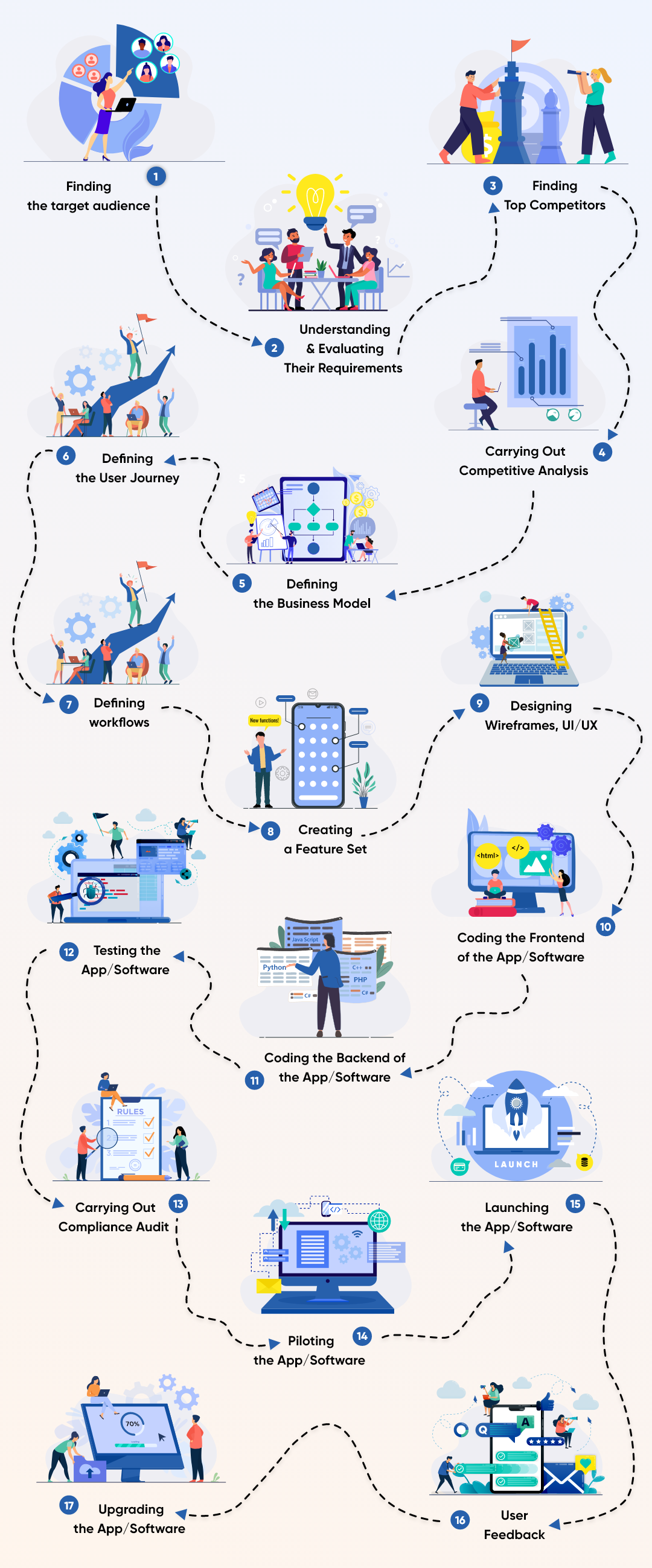 And because of this extensive process which includes the skill set of developers, designers, business analysts, compliance experts, and QA engineers, developing a cannabis app in North America costs at least $50000. 
Check out the real-time screen images of one of our Cannabis app solution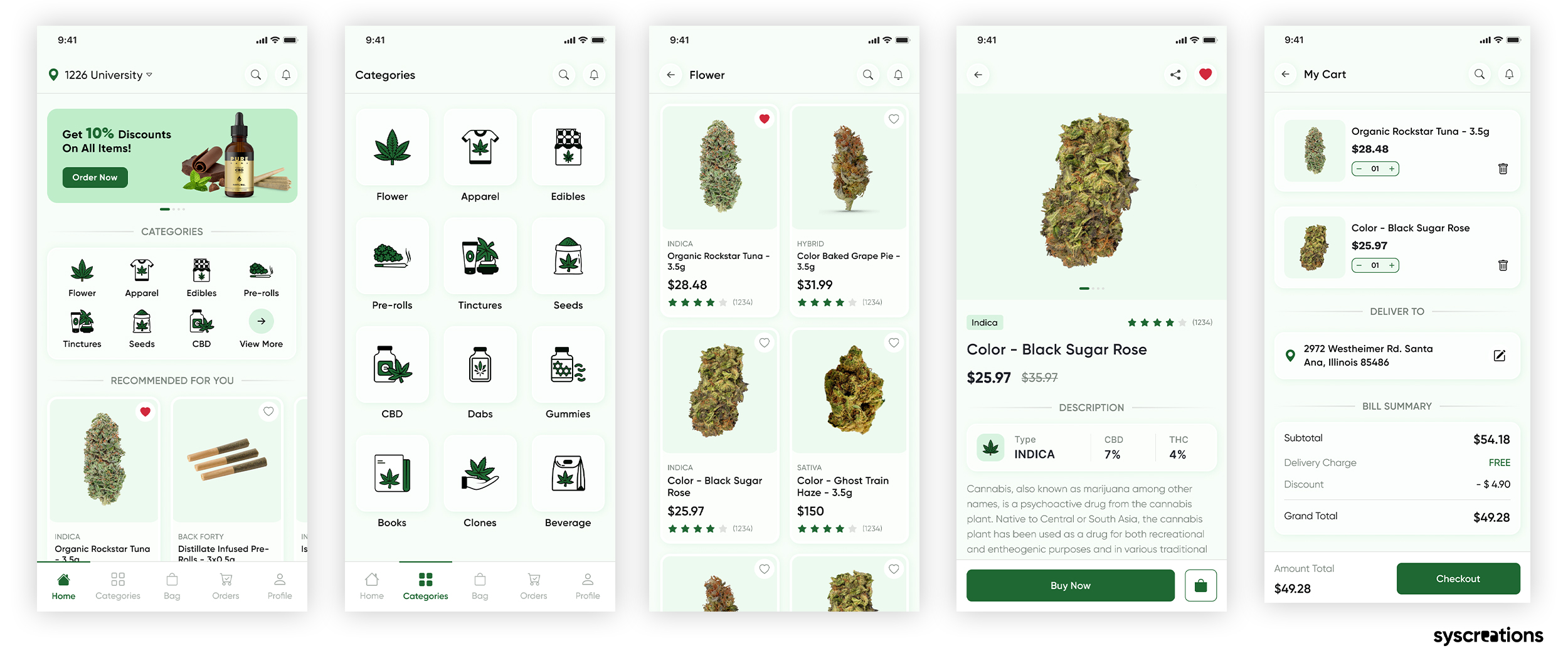 Looking for cannabis tech specialists to build a cannabis app? You're in the right place
"We construct the healthcare IT solutions that help cannabis businesses to stand out from the rest".
Who are we?
We are an Ontario-based healthcare IT company.
With our 8+ years of hands-on experience and healthcare-specific understanding, we create powerful and most promising healthcare IT solutions.
To do so, we have healthcare-specific IT teams that have been performing healthcare projects since the start of their careers.
It includes – UI/UX design, web and app developers, business analysts, compliance specialists, and QA engineers.
How do we help?
We offer comprehensive healthcare IT solutions that contain – mobile and web apps, telemedicine apps, custom EMR/EHR development, integration, AI and ML, RPA, and IoMT.
Whom do we help?
With our experience, expertise, and experts, we help healthcare start-ups, businesses, individuals, hospitals, and clinics to dominate their market presence.
In simple terms, we focus on the solutions rather than the problems!