Take Your Pet Store Online Within 30 Days With An App: Why & How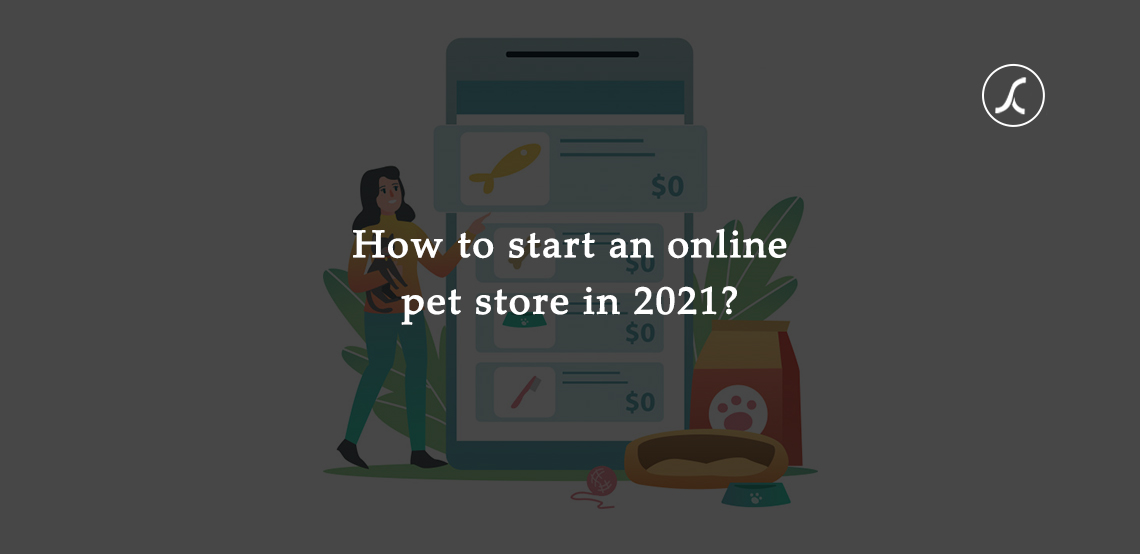 3 years ago
Scott Arsenault - the owner of the pet store chain Ren's Pets - said in the interview with CBC News that he is seeing stronger sales this year than usual.
He attributed two reasons responsible for good sales: more first-time pet owners, and higher sales to existing customers.
But there was one more reason - online pet supplies.
Rent's Pets owns a very useful website for pet owners. Through this website, pet owners can order pet care items and food at their doorstep.
Currently, when Ontario is under lockdown, Rent's Pets is generating revenue from its website only.
See, this is why it is important having an online pet store! It won't let even an apocalypse cut off your cash flow!
How did the COVID-19 change the pet care industry?
2020 has completely changed the way people work and also increased their at-home time. This fueled the pet craze.
People actually found it thrilling to be in quarantine with their pets.
"More hugs please"

- me to my pet every 1-5 minutes

— feminist next door (@emrazz) March 19, 2020
important questions to ask your pet if you're working from home:
- are you at work?
- are we working together?
- did you forget to wear your pants?
- are we coworkers?
- are you the employee of the month?
- are you my supervisor?
- who hired you?

— Anne T. Donahue (@annetdonahue) March 12, 2020
Day 7: My dogs and I switched roles and I'm the one following them around the house now.

— Jules💎 (@julcasagrande) March 24, 2020
Around 60% of the Canadian households own pets that equates to around 5 million households.
They have spent a whopping $5.7 billion on pet care in 2020 - a $300 million more than the year 2019.
In the Q1-Q2 of the year 2020, the government's order to close all shops to contain the spread of the virus triggered a massive transformation in the pet owner's buying patterns.
With all brick-mortar stores being closed, pet owners left with only one option - online retailers.
As an upshot, all pet shops online and apps witnessed unprecedented growth and user activities.
And it is a very reasonable idea to order pet food online while sitting on the sofa rather than driving to pet stores, load everything into the car, and drive back home.
Once a large percentage of pet owners understood the concept or rather the benefits of online pet supplies, it became the trend.
In response, many brick and mortar pet store owners launched their own websites and mobile apps to let their customers place orders online.
But they failed miserably as pet food isn't the only thing pet owners are worried about! [We will make you grab a million-dollar opportunity here!]
One online solution Vs 5 challenges of the pet owners
We will discuss later in this blog - mobile app or website - which online solution you should opt for your online pet store like Petsmart.
First, let's see how brilliantly both of these solve all challenges of pet owners.
Challenge 1: Buying Pet Accessories
Be it toys, dog pads, or brushless toothpaste, it is an essential requirement of pets.
Pet owners prefer to buy such pet products from the dedicated pet store rather than some eCommerce sites like Amazon or eBay because of the authenticity and product variety.
Solution:
Along with pet food items, you can sell a different variety of pet accessories from your mobile app or website. This will let you generate multiple revenue streams.
#ExpertAdvice
You should understand the buying patterns of the pet owners such as they buy dry food and dog pads together.
So whenever someone buys dry food, your app automatically recommends him to buy dog pads. This increases the order value! (Such benefits you can't derive in offline business!)
Challenge 2: Pet Grooming
More than 70% of pet owners take their pets to professional pet groomers once a month.
However, during the pandemic, the pet grooming industry is operating in a restricted manner.
All professional pet groomers now require a prior appointment.
Solution:
An app or website enables pet owners to find the nearest pet groomer and lets them book an appointment with pet groomers with a single click.
Any change in the appointment date and time can easily be executed from the app itself. Additionally, a reminder system reduces the no-shows of pet owners.
Challenge 3: Pet Health
This is the major challenge all pet owners are facing. The shortage of vets hit a critical level in entire Canada.
According to CBC News, "Ontario's Veterinary College has not changed the number of vets it graduates in the last 15 years."
It is also time-consuming for pet owners to take their pets to a vet clinic and wait in the queue.
Solution:
Telehealth for pets is the solution here. It is nothing but the delivery of veterinary services using voice calls or video calls.
Telehealth for pets solutions are emerging rapidly in the pet care industry as people are finding telehealth solutions very useful to talk to doctors instantly and rapidly without leaving home.
Your app or website should have such a feature or you can develop a dedicated telehealth for pets app.
This will not only give you a competitive edge, but it will add a 'wow factor' and attract more customers to your platform.
Challenge 4: Pet Selling or Adoption
This is another challenge people have been facing since the pandemic. You can solve it by letting pet adopters connect with pet owners through your app or website.
Challenge 5: Pet Sitters, Walkers
This has been the challenge of pet owners ever before the pandemic. Pet owners busy in their daily life cannot find enough time to take their pets out for a walk.
Their situation becomes miserable if they have to stay away from their home for a business trip or family vacation.
Solution:
There are many professional pet sitters and walkers. All you need to do is connect them with the pet owners through your app or website.
The pet owners pay an hourly charge to the pet sitters and walkers and you take a fixed percentage of commission out of it.
Rover is one such app dedicatedly developed for solving this challenge only. It has raised over $310 million!
Mobile app Vs website, what do you logically need to take your pet store online
Let's talk on logical points only!
| | | |
| --- | --- | --- |
| | Mobile App | Website |
| Personalization | With the mobile app, it is easy to offer a personalized user experience based on users' interests, buying patterns, and location. | The website has been developed by following the 'one-fits-all' approach as it is not easily achievable to incorporate algorithms that understand users' preferences. |
| User Interaction | A mobile app allows you to interact with users in many ways such as push notifications, tap-to-call, email, device vibration, camera, instant, and automatic updates. | Features that let you interact with users easily is not feasible to add to the website. |
| Offline Access | When users do not have internet access, they can still explore certain pages and functionality of your app. | The website simply can't open without an internet connection. |
| Features | A mobile app can carry more unique features that fuel sales. | The website is a very old concept. It lacks any 'wow factor' and does not accommodate as unique features as the app. |
How do we help you develop an app for your pet store very differently? (It is not just about coding a mobile app!)
With our in-house app developers, app designers, and business experts, we will deliver Canada's best mobile app any pet store owner could ever dream of within 30 days.
Finding target audience, understanding their requirements, creating feature sets, carrying out the technical feasibility study, defining the user journey, drafting the app workflows, designing wireframes, launching the app, taking user feedback, and updating the app.
This is all it requires to onboard millions of users on your mobile app. And here is where we are different.
We'll help you not only in the app development lifecycle but also in every step of your business lifecycle.
We will ensure that you will get a solution to your challenges with the most affordable and impactful technology.
Because that's what we have been doing for the last 6 years!
(Imagine how good you would become in anything if you've been doing the same thing for the last 6 years, 12 hours a day!)
You must read our most recent blog surrounding The Vets on Digitalpoint!