We Provide a Telemedicine for Vets App at $25000+. Explore App Screenshots and Get a Free App Demo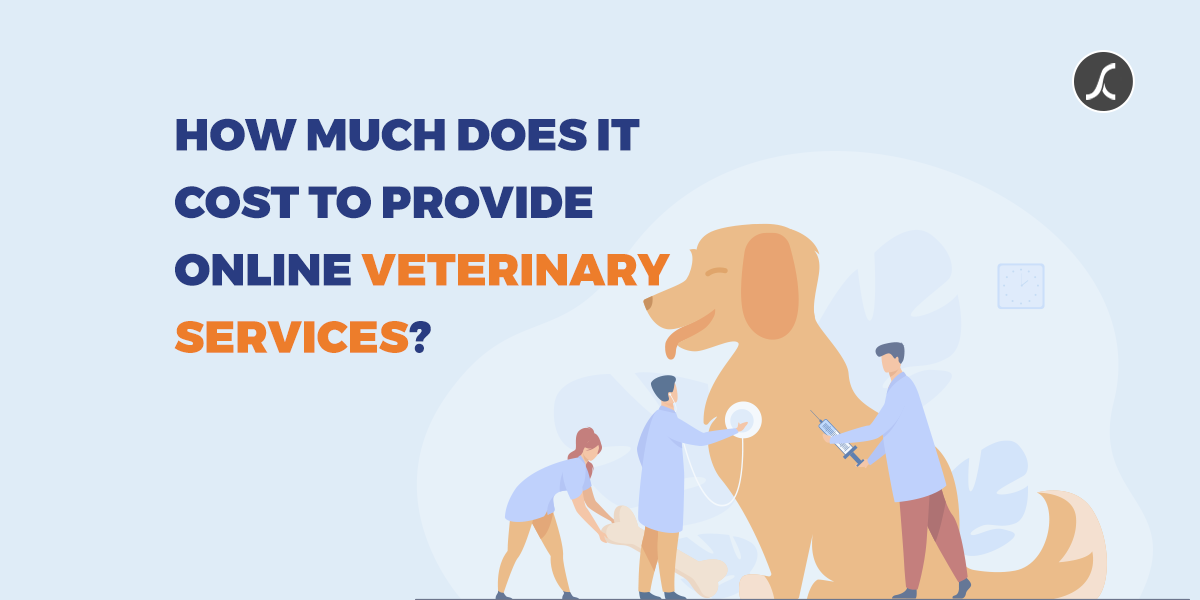 3 years ago
It took a year and $10,000 to diagnose!
After Emma Harris's dog had a rare lung infection called lungworm, she spent 1 year terribly - booking appointments with vets, taking her dog to them, and paying hefty visit fees.
After surviving 1 year successfully, she finally realized that half of those medical bills were not a medical necessity. That inspired her to launch the telemedicine for vets platform to provide online veterinary services.
She started Healthy Pets!
Recently, another online vet clinic named Vetsie raised $285,000 in its pre-seed round.
Almost 35% of Canadian households own dogs and 38% of Canadian households own cats.
The majority of these pet owners are millennials who prefer to have instant access to pet care services rather than wasting time and costs in an in-person meeting with a vet.
This shows the business prospect of telemedicine for vets.
Our other useful resources you should check out:
What is telemedicine for vets or telehealth for vets?
It is nothing but the delivery of veterinary services using telecommunication technologies such as voice calls or video calls.
In order to provide online veterinary services, both a vet and pet owner need to have important telehealth resources such as an uninterrupted internet connection, telehealth app or software, and mobile or computer devices such as a tablet, smartphone, computer or laptop.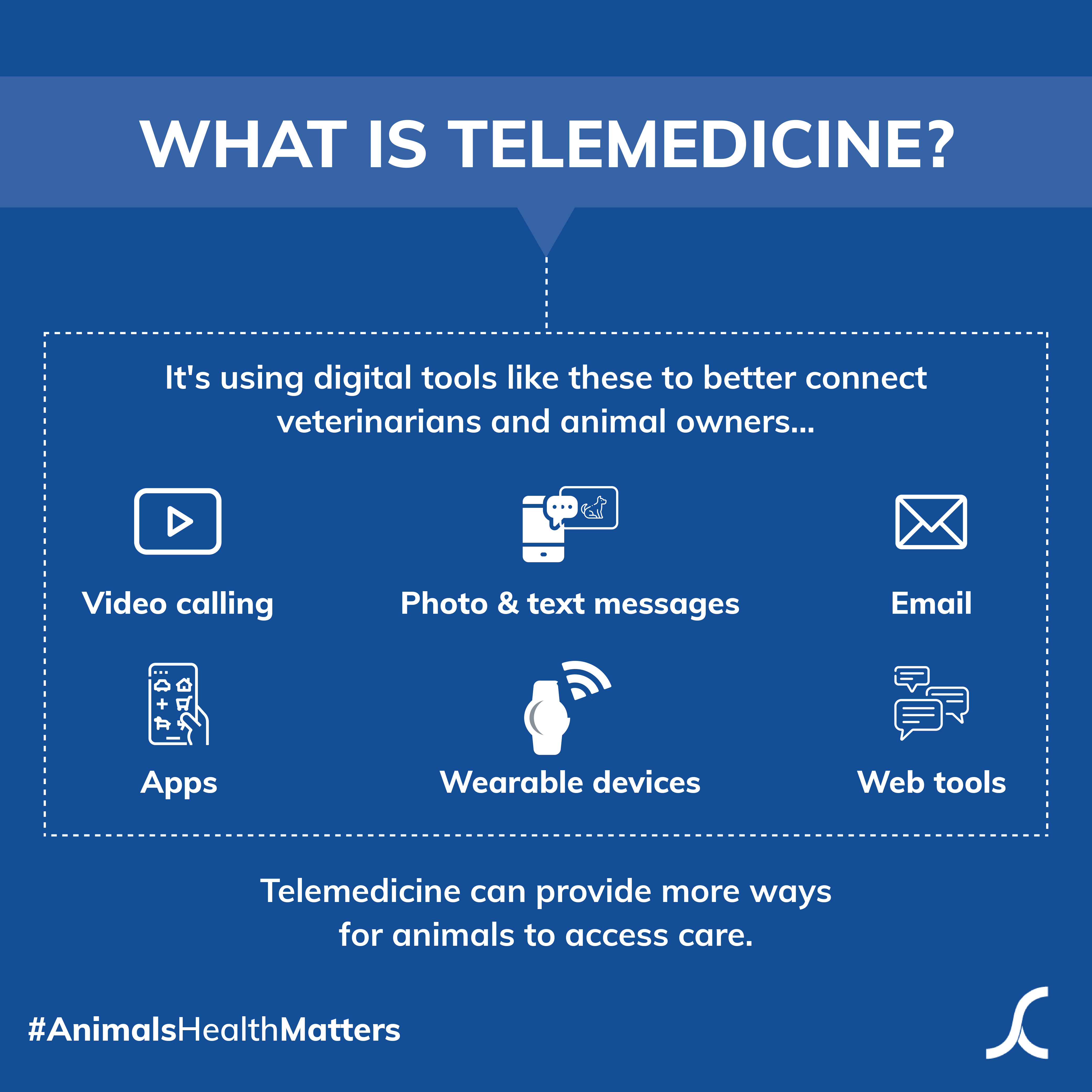 What are the resources required to provide online pet care services through telemedicine platforms?
It largely depends on your business role.
1. Animal Hospitals/Clinics
Telemedicine for vets app

Telemedicine hardware devices

Uninterrupted internet
How do we help animal hospitals/clinics?
To develop a telehealth for vets app

To install, configure and maintain telehealth hardware devices (tablets, tablet arms, styluses, laptops, PCs etc)

To set up a wired or wireless network
2. Entrepreneurs
Entrepreneurs require very few resources because of the refined business model.
Telehealth app for vets & pet owners
How do we help entrepreneurs?
To analyze the market and prepare a roadmap

To develop the MVP version of the telehealth app for pet care

To develop a feature-packed telehealth app for pet care

To build a strong user base

To meet

healthcare compliances

!
Our white-label telemedicine for vets app costs $25K+
Generally, app development companies charge you based on many factors such as technologies, platform, number of features, features complexity, and required development hours.
Because of this many factors, the cost many times surpass $90,000.
To address this challenge, we developed a white-label very feature-packed telemedicine app.
It costs just $25K+.
What makes our white-label telemedicine app most unique in the market?
It is HIPAA/PHIPA/PIPEDA compliant.

It lets you make unlimited video/phone calls with no extra charges.

You can integrate your custom workflow in it.
Take a look at some app screens of our white-label telemedicine solution
Please note the following app screenshots are of the general app (telemedicine for doctors.) Because the only difference in telehealth for vets is in icon or label names.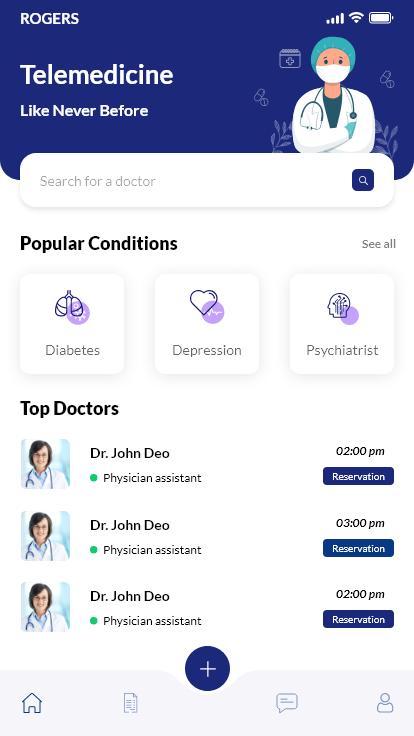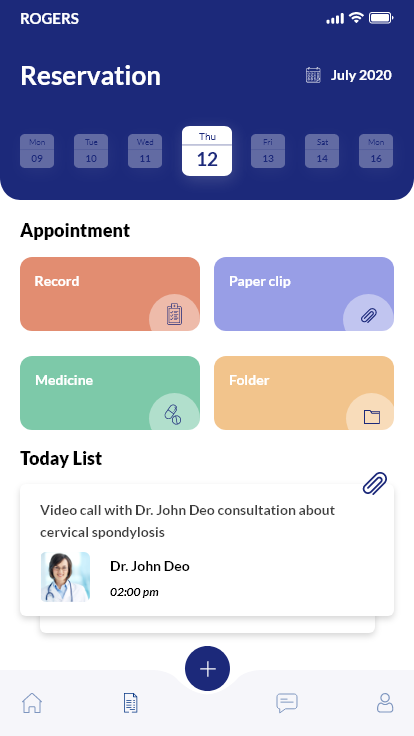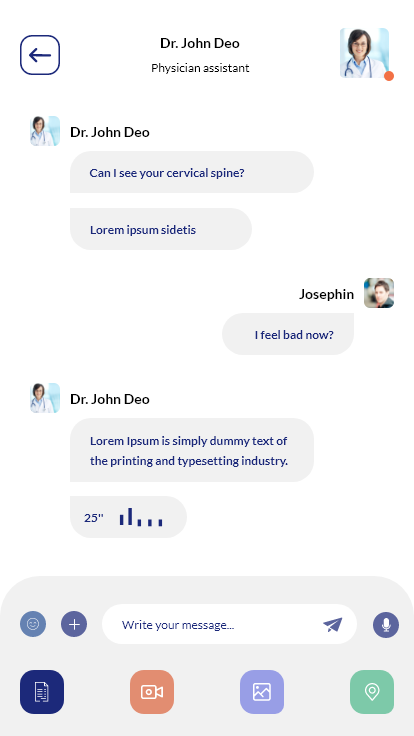 Get Free App Demo
How to make money with our white-label telemedicine app for vets?
The following are the top ways our business experts suggest.
Charge pet owner per visit.

Charge different amounts for the visit on weekdays and on weekends.

Charge different amounts for the day visit and night visit.
You can multiply the revenue streams by adopting pet care eCommerce and pet food delivery business models.
We can integrate the eCommerce & pet food delivery app modules in the telemedicine app itself.
Which are the veterinary services you can provide online using our white-label telehealth for vets app?
Pet Health:

Help pet owners to ask primary health-related questions of their pets and get treatment suggestions from a registered vet.

Pet Behaviour:

Help pet owners to ask questions related to strange pet behaviour and know causes & treatments.

Pet Nutrition:

Help pet owners prepare and validate a pet diet plan with a registered veterinary nutritionist.

Pet Care:

Help pet owners to ask general pet care-related questions to the registered vet.
What are the top online pet care services providers?
Online Pet Care Provider

Pros

Cons

Kabo

A complete solution for pet owners.

It delivers dog food.

It supports dog food subscription service and virtual care.

Free shipping

PetCoach

24/7 online service

App available

No instant visit

No video calling with a vet

VetLive

24/7 online service

No charge if the vet can't answer

Affordable first visit

No video calling with a vet

Costly follow-up visit
Why do we the perfect technology and support partner?