Focus On What Counts in Fertility: Explore the Top Fertility App Ideas for that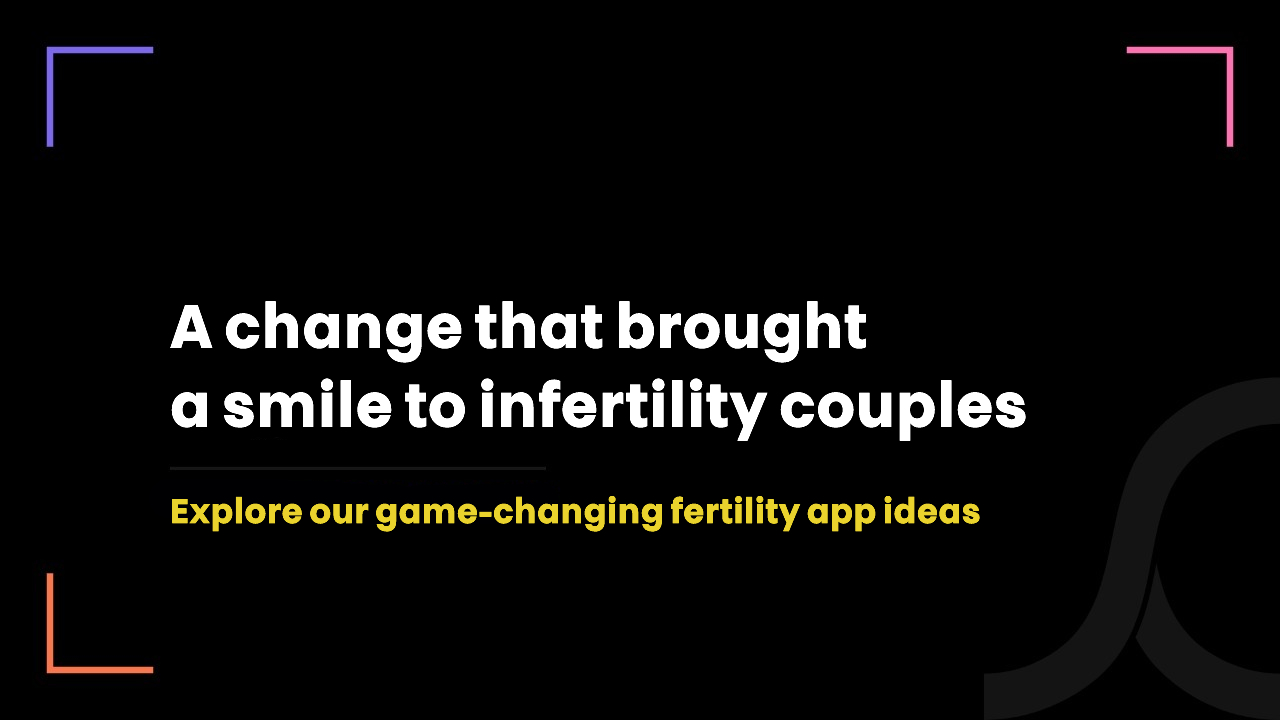 1 year ago
Are you looking to start a fertility business?
Let us tell you one thing.
There are various factors to consider before starting a successful fertility business such as,
Validating a business idea
Comprehensive business planning
Creating a business model
In this blog, we'll cover everything you need to know about the fertility startups and its app ideas.
But first, let's explore the booming market of the fertility business.
What is the reason behind this fast-growing fertility business?
"The global fertility market size is predicted to hit around US$ 47.9 billion by 2030 with a CAGR of 4.7%" according to a new report study by Precedence Research.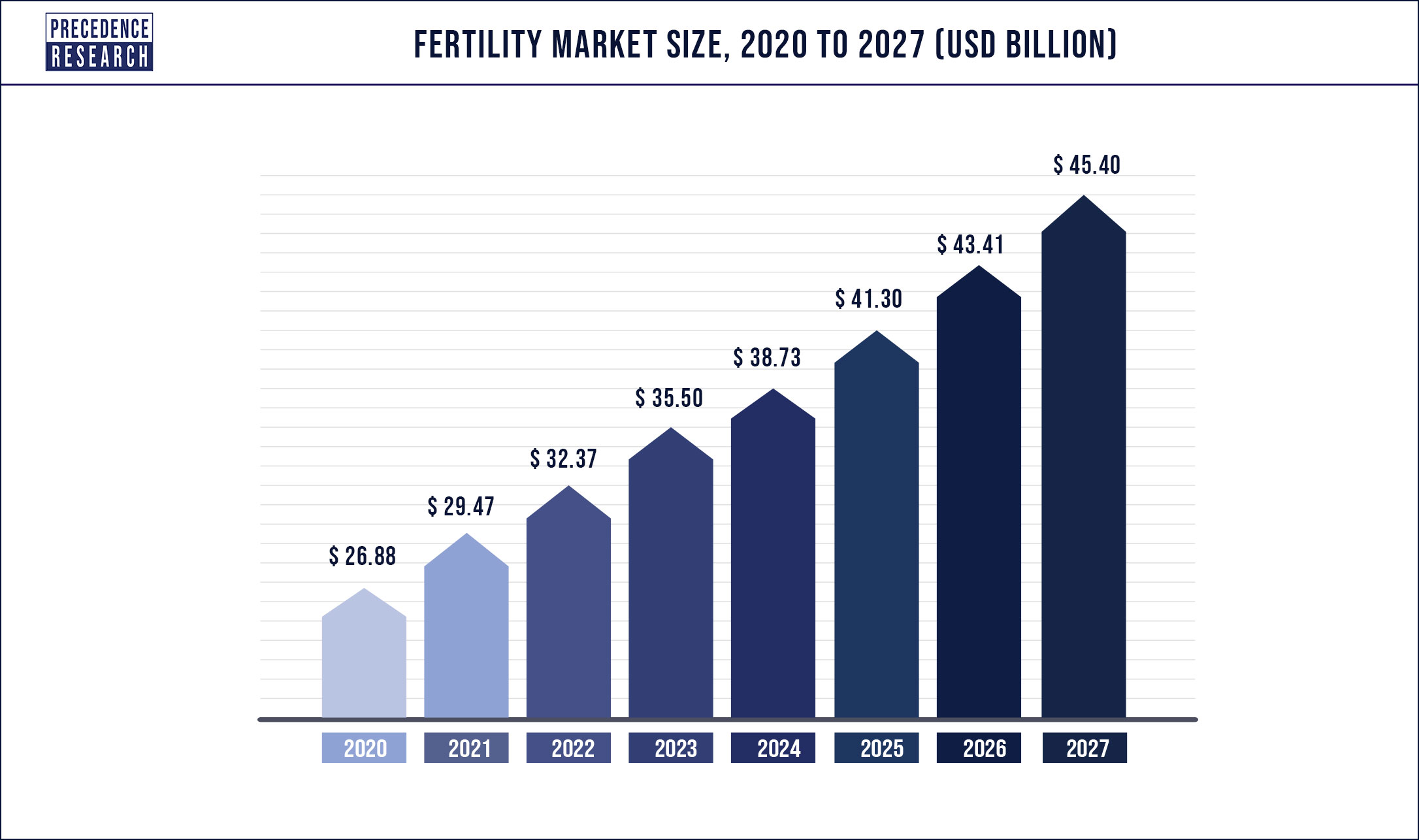 In the past few years, advanced healthcare technology is taking place in infertility treatment which is the primary reason behind this booming fertility market.
Apart from that, the fertility market is driven by the below-mentioned aspects.
Rising rates of infertility
Advancement infertility clinical treatment
Rising number of fertility clinics
Changing lifestyle of the people across the globe
Why should you start a fertility business
"Family planning has become fertile ground, pun intended, for healthcare startups, and this fast-growing sector is driven by tailwinds such as demographic shifts in the workforce and rising rates of infertility."https://t.co/pZY2WvNR7j

— Femtech Insider (@femtechinsider) May 24, 2022
Right now, the fertility sector is experiencing enormous growth.
As a result, healthcare startups and businesses are seeing this as the most promising business opportunity.
Moreover, fertility startups are attracting big investors as it is solving the real issues of couples, single parents, and LGBTQ+ couples with digital health solutions.
For instance, as per the Rock Health (healthcare-specific venture fund), "Fertility support startups in the U.S. raised $345 million in venture capital, up 35% from $254 million in 2020".
And, based on our fertility market research, we noticed the following benefits for business owners.
Can offer an attractive benefits package
Meaningful business connections
In addition, you can also offer digital healthcare solutions such as virtual fertility consultation via mobile or web apps.
What are the fertility startup ideas?
Let's understand each of the fertility startup ideas with real-world examples.
1. Legacy (Sperm testing home kits):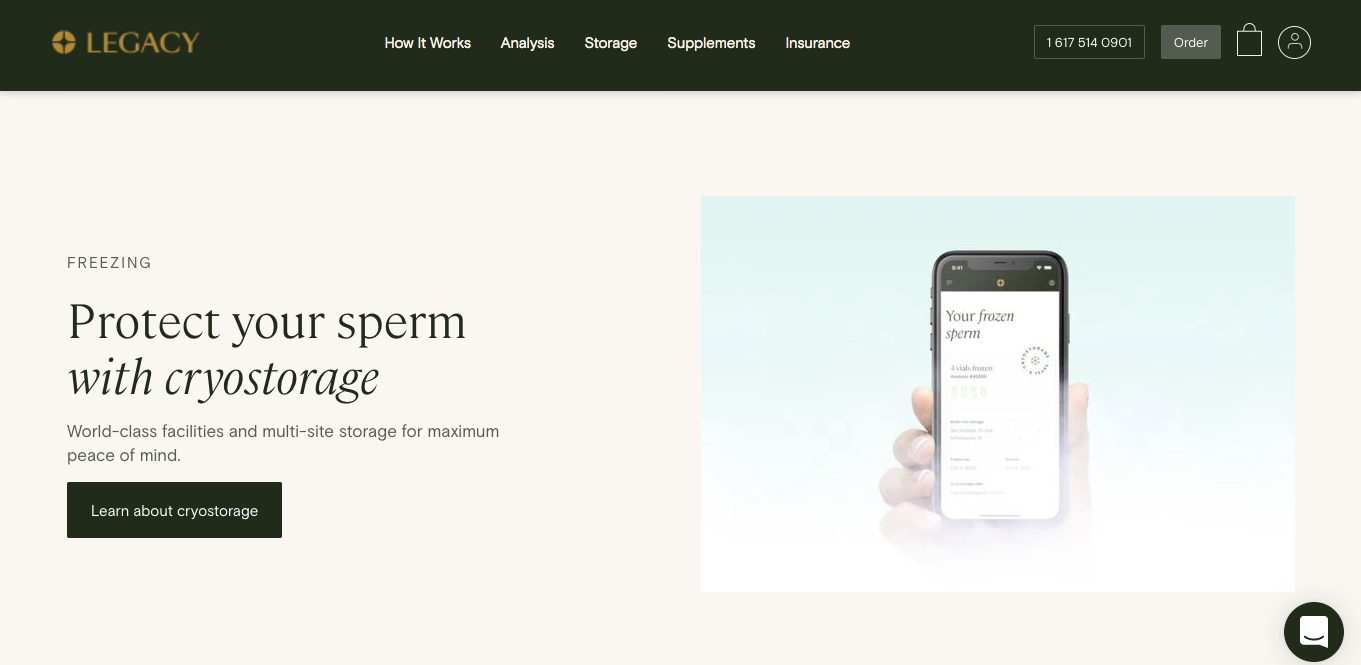 It's a comfortable solution for the men to collect, analyze, and store their sperm without leaving their homes.
They just need to use a fertility app for ordering a sperm testing kit.
How does it work?
Same day pick up by the facilities
Learn about the fertility
Cryostorage facility to protect the sperm
Speak with the expert for any query
2. Lilia (Egg freezing solutions):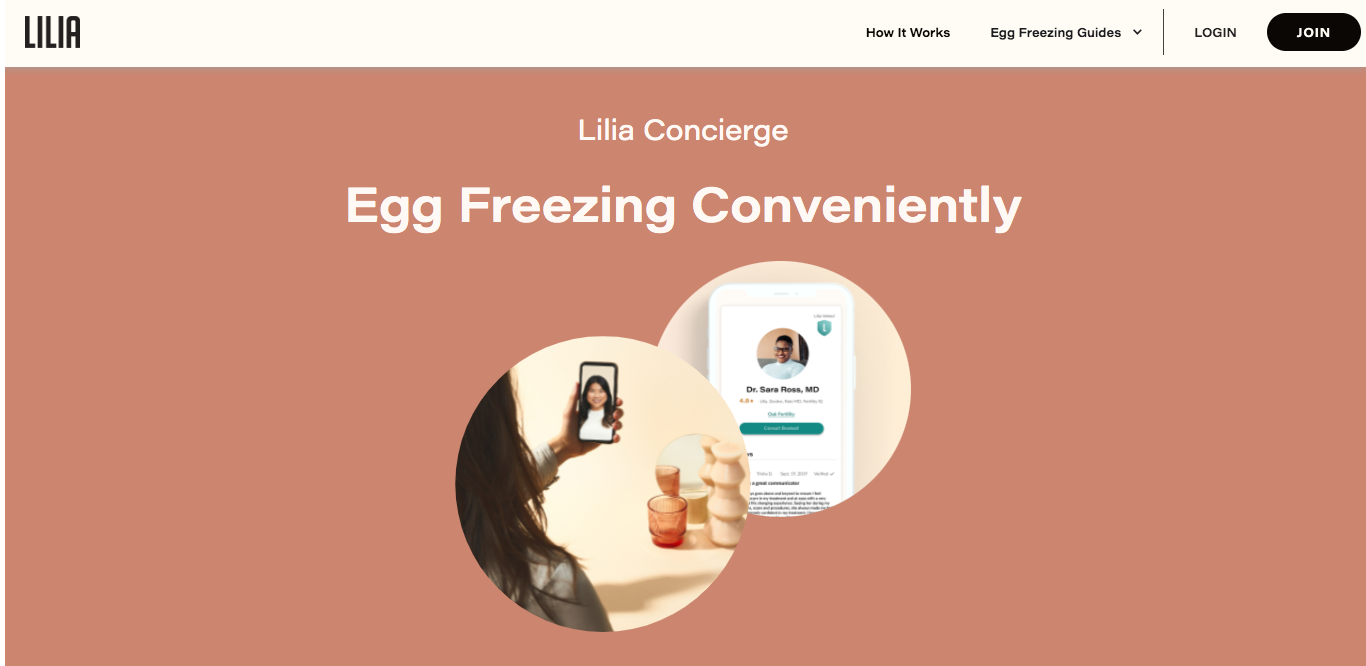 For egg freezing, patients face a lot of struggle in accessing the solutions in less time such as appointment booking and fertility recommendations.
Lilia is offering a faster egg-freezing solution with its digital health platform.
How does it work?
Book a call with the expert
Receive personalized recommendations from them
Appointment booking within 2 weeks
On-demand support for any queries via video call or chat
3. Progyny (Fertility and family building support):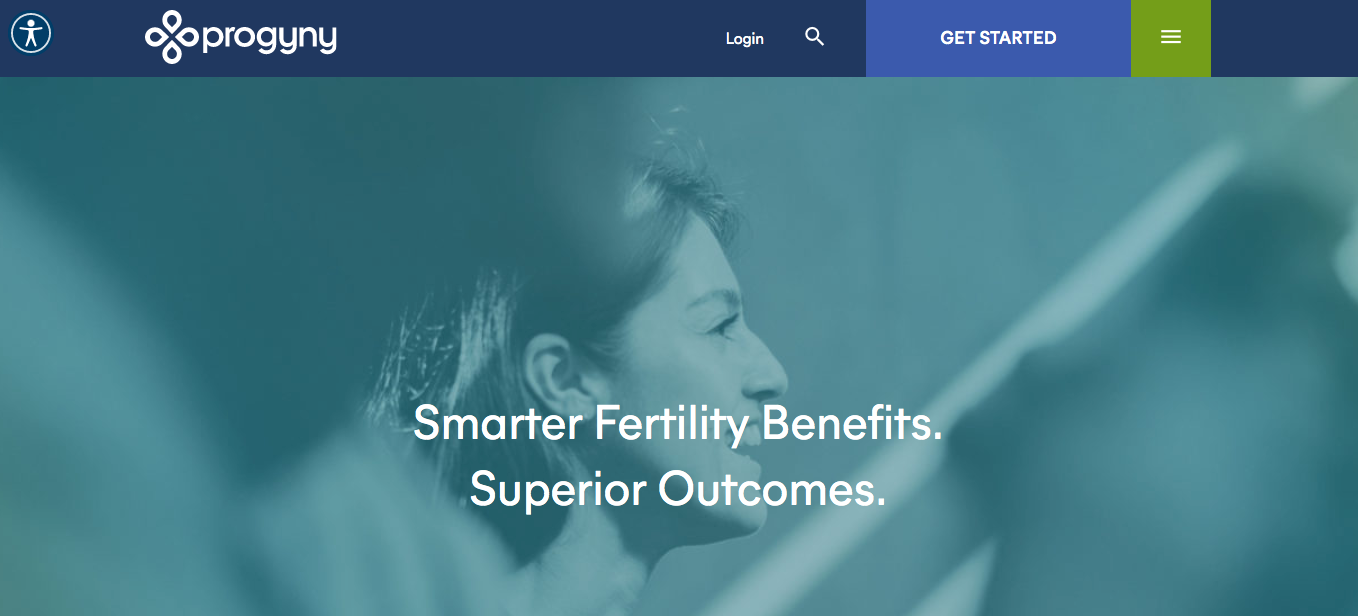 What makes Progyny different from the rest is its smart cycle solutions.
Smart cycle enables its members to customize their treatment plans without any hassle.
IUI, IVF, fertility preservation, adoption, and surrogacy are a few of the fertility solutions offered by Progyny.
4. Carrot Fertility (A complete fertility solution):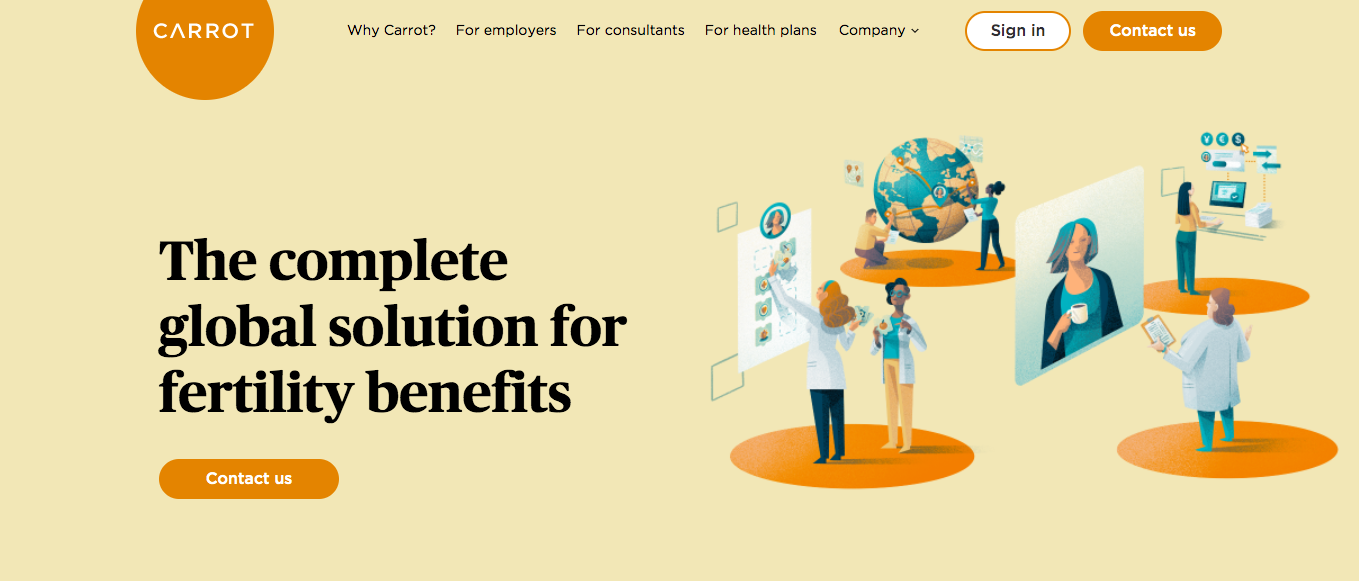 Carrot Fertility is offering fertility solutions such as IVF, egg freezing, adoption, and surrogacy with its fertility-specific healthcare partners.
In addition to Carrot fertility, it offers complete fertility benefits for employees, consultants, and health plans.
Apart from fertility solutions, you can also offer other digital health care services in your fertility startup so that patients can easily access 360° care solutions.
Here are a few examples of it.
Mental health and wellness coaching
Such healthcare services can help you attract more customers to your fertility startup or business.
However, many fertility startups are offering digital health solutions in the form of mobile and web apps.
With that, patients can easily access the fertility care services by avoiding unnecessary clinical visits which initially saves their fertility care expenses and travel costs.
So, let's understand it in more detail.
Explore the fertility app ideas or family planning app ideas to provide a more personalized care solutions
1. Telemedicine app for fertility consultation:
Telemedicine app connects reproductive endocrinologists or fertility specialists to patients via chat, voice call, and video call.
Using the fertility app, patients can easily communicate with their care providers at any time, anywhere.
Moreover, the app enables fertility specialists to access the patient's medical records so that they can provide a more quality care experience with ease.
2. Fertility tracking apps:
Women's bodies give natural signs such as BBT (Basal Body Temperature), ​​Cervical Mucus, and many more signs of fertility conditions.
These signs help them to learn more about their menstrual cycle pattern and overall fertility condition.
However, women frequently struggle with tracking their fertility status. And for that reason, fertility tracking is one of the most useful fertility app ideas.
Using the fertility app, women can track their fertility status with,
3. Mental health and wellness app:
Infertility conditions directly impact the couples' mental health.
Poor mental health conditions are one of the primary reasons behind irregular menstrual cycles and infertility disorders.
Due to this, there is a high possibility of insufficient patient outcomes during fertility treatment.
By offering mental health and wellness services using an app, you can help couples to maintain their mental health condition along with their journey to become a parent.
4. Telemedicine for gynecology:
Helping the women in their fertility treatment journey is the most significant aspect of healthcare.
And if you want to give a more clinical value to your fertility business customers, offering a gynecology solution is the best option for you.
This fertility app idea is not only beneficial for women but also helps you to create a better market presence in this rapidly growing fertility market.
Using an app, gynecologists can provide a convenient and effective care solution for several women's health conditions.
You must also read: Telemedicine platform for OB/GYN visit
5. Parenting advice app:
You're thinking about, why should I offer a parenting advice solution in my fertility business right?
Let us explain to you.
After the COVID-19, parents are preferring online parenting services so that they can avoid the parenting experts' visits.
And what's more important is that you can offer these services to your existing fertility treatment customers so that they don't need to go elsewhere for parenting education.
How can you generate revenue from a fertility app?
For a better understanding, we have classified the revenue resources in two ways.
So, let's explore each of them in detail.
This is a great way to generate revenue from your fertility app.
With this strategy, you can keep your customers engaged with your online fertility solution such as fertility consultation, nutrition advice, medication advice, and many more services.
What's more important is that you can build a great relationship with your customers with this revenue stream.
In some cases, there is no need for the couples to conduct visits on a regular basis.
With a pay-per-visit revenue model, patients don't need to pay on a monthly or yearly basis subscription plan.
And if you want to generate more revenue from your fertility startup, you must focus on the more revenue model so that you can attract more customers.
Furthermore, offering more than one healthcare solution within the app is also beneficial for you to stay ahead of the competition.
For that, you need a cutting-edge technology solution for your fertility startup ideas along with business and compliance solutions.
So, if you want technology, business, and compliance expertise in the same place, don't worry, you're in the right place.
We're healthcare tech, compliance, and business masterminds!
We are an Ontario-based healthcare IT company.
It means, we only acknowledge Healthcare IT projects.
We are purpose-driven people who just want to transform the healthcare industry with our passion, dedication and most importantly understanding.
To accomplish that, we have an army of 50+ healthcare IT professionals including – UI/UX designers, QA engineers, app developers, compliance specialists, and business analysts.
In case you're wondering, here is our approach to developing dominating healthcare IT solutions for healthcare startups, enterprises, and organizations.