Build Mobile App for Parents: Millions of Parents Face These 4 Common Challenges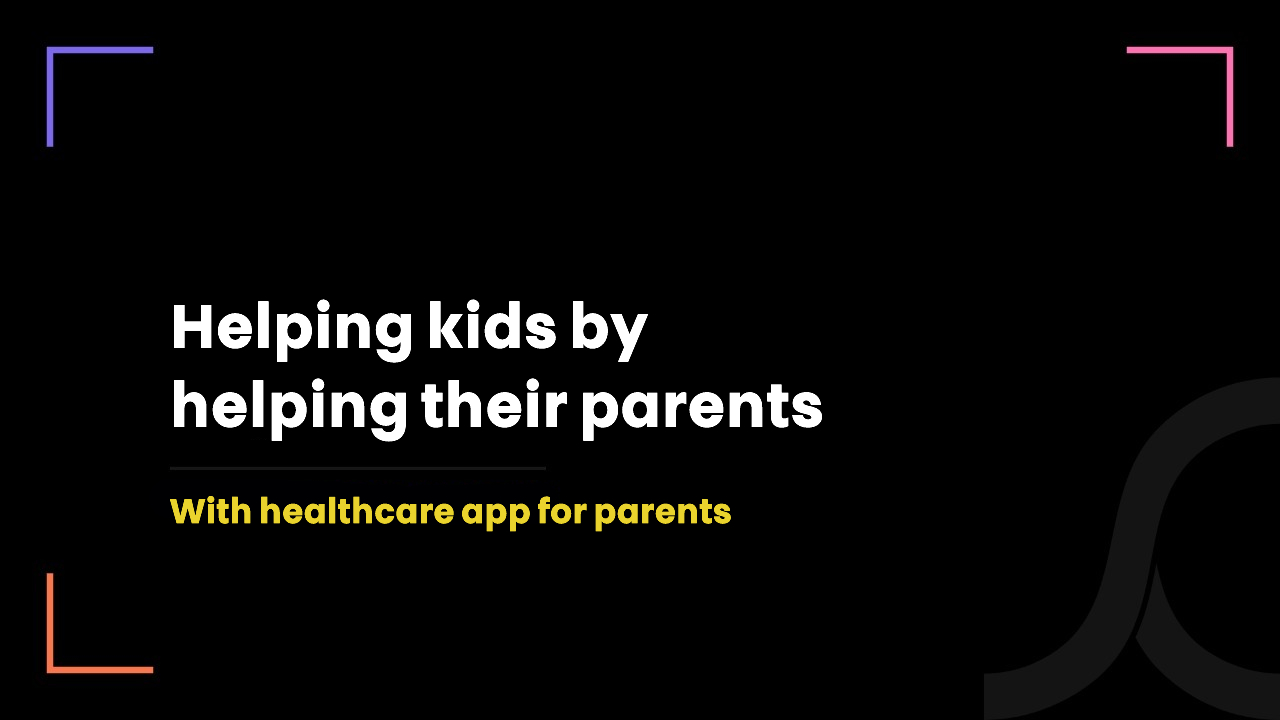 2 years ago
Being a parent is the best feeling one can ever have. But going through the first few years of parenthood is extremely challenging.
Lack of knowledge about healthcare issues kids face very commonly, no easy access to pediatricians, social & financial responsibilities make the situation even worse for them.
But at the end of the day, it's the kids who have to suffer the most!
So, if you address the top challenges of new parents and let them manage their kids' health in a very easy, fast and affordable way - of course with mobile apps, you can tap into a very profitable market.
Why profitable? Well, there are millions of parents and they don't think twice before spending when it comes to their kids' health & wellness.
4 common challenges faced by millions of parents which you can solve with a healthcare app for parents
A healthcare app-based startup idea is most likely to be a million-dollar business opportunity if it solves some real problems. Fortunately, a healthcare app for parents does the same job!
1) No easy access to pediatricians
Ask 10 parents. Almost 90% of them would criticize how difficult it is for them to find the pediatricians easily in their nearby location and at their available time.
And as a result, they leave with no option other than delaying specialized care for their kids for an unprecedented time while affecting their mental health and work too.
And out of good luck, if they successfully manage to book an appointment with a pediatrician, they have to travel to a pediatric clinic with their unwell kids.
You can eliminate all these challenges with simple telemedicine for kids care app. Using this app, parents can book virtual appointments with pediatric doctors and receive ePrescription without leaving home.
Recently, a Canadian startup named KixCare raised $2M in seed round for its virtual health for kids platform.
Read the entire blog here: How to start virtual care for kids like KixCare (raised $2M)?
2) Lack of information among parents about kids' health & wellness
Accurate parental care is crucial for kids.
But many new parents lack basic knowledge of how to look after kids, how to feed, what to feed, what to do in medical conditions, how to identify medical conditions etc.
And when they find themselves in such a situation, they search online but it does not help them in any way as nothing is well-organized, well-explained and personalized online.
Here is where you have to leverage the opportunity. You can build a healthcare app for parents which educates parents related to every possible segment of kids' care with personalized articles and videos.
You can guide them around feeding, nursing, sleep, diaper, growth etc. You can also allow them to chat with experts for ultimate kids care education.
WebMD Baby is the best example of such a type of medical app for parents.
3) Unusual sleeping pattern of kids is a 'nightmare' for parents!
What kids are notorious most for is keeping parents up all night or waking them up early in the morning.
While unusual sleeping patterns of kids do not affect the kids as they anyhow cover the sleep in the daytime, it surely influences the wellness and mental health of parents.
Many times the solution to regulate the sleeping pattern of kids is very simple. Parents need to identify sleeping problems in kids, determine their sleep quality and work on it to solve the problem.
You with your app can make this entire process easy for parents. By answering a few simple yes-no questions around their kids' sleeping patterns, the app generates a score and gives possible reasons for unusual sleeping patterns of kids.
Most importantly, the app suggests workable solutions to make sure parents can get desired results with their kids' sleeping routines. Last but not least, the app also facilitates parents to track their kids' sleeping cycles and get useful insights.
4) Parents themselves can't provide basic care to kids in any medical situation
Kids generally don't develop any serious symptoms. With basic care by parents, common symptoms can easily be suppressed in the early stage.
But here is the challenge. Not all parents are equipped with basic knowledge about identifying what causes the symptoms and how to provide basic home care to kids.
You can build a symptom checker for kids which helps parents to identify the cause of the symptoms by answering a few questions.
Based on what the app identifies, it offers basic home care tips to parents. And if the app finds any complex medical condition, it suggests parents to consult a pediatrician.
This app is very useful for parents to provide instant care to their kids and make them feel better without any medical attendance.
KidsDoc is the best example here for the symptom checker of kids.
A healthcare super app for parents - A very exclusive healthcare app-based startup idea
Have you observed this recent trend in the healthcare app market? A single healthcare app is offering multiple healthcare services.
For instance, telemedicine apps offering pharmacy services, pharmacy apps offering telemedicine service, fitness apps offering dietary services, women wellness apps offering eCommerce services!
Do you know why they all are pushing themselves toward a multi-purpose or super app?
Well, with a super app (which offers multiple services with a single app), you not only attract more users but also generate multiple revenue streams, so does more profit.
So, if you are planning to build a healthcare app for parents, we would suggest building its super app version.
With this super app, you can target multiple segments such as,
Virtual care (telemedicine) for kids
On-demand parenting knowledge (articles, videos)
Sleep monitoring of kids
Symptom checker for kids
Essential child care item online store (eCommerce)
How can you make money with a healthcare app for parents? The Business model
We understand how important it is to claim high ROI and hit a break-even point as fast as possible. So, we are here sharing top profitable monetization strategies for your medical app for parents.
Premium services (pay per resource)
You can charge a fixed fee for premium services which include virtual care and premium content (articles, videos). Here, you can charge extra for virtual care on weekends, holidays and after midnight.
You can launch several monthly and yearly subscription plans for premium content, X number of virtual visits with pediatricians, for X number of kids, free kids essential items' delivery etc.
You can sell kids health and wellness items through your platform which can be your major source of revenue.
You can show 3rd party relevant ads on your mobile app and earn money based on clicks and impressions. (This is the most common way apps are making money!)
Found this idea worth investing in? We can help you gain 10X return with our development, business, compliance expertise
We're an Ontario-based healthcare-focused IT company. For the last 7 years, we have been dealing with healthcare apps and software every day.
We accommodate dedicated healthcare app developers, UI/UX designers, business analysts and compliance specialists.
What is most unique about our team is that we have been working on only healthcare projects since the first day of our professional careers.
With our flexible pricing and agile methodology, we can build either MVP or a full-fledged healthcare app for parents with all common, advanced and good-to-have features within your budget and timeline.
We have on-hand experience in developing telemedicine and symptom checker apps for seniors and kids.
Our development cycle consists of discovery >> workflows >> documentation >> UI/UX >> development >> testing >> compliance audit >> piloting >> launching!
Imagine the result if your tech partner works with this level of a well-organized project delivery mechanism!