How to Start Virtual Care for kids with a Platform like KixCare? (It recently raised $2M!)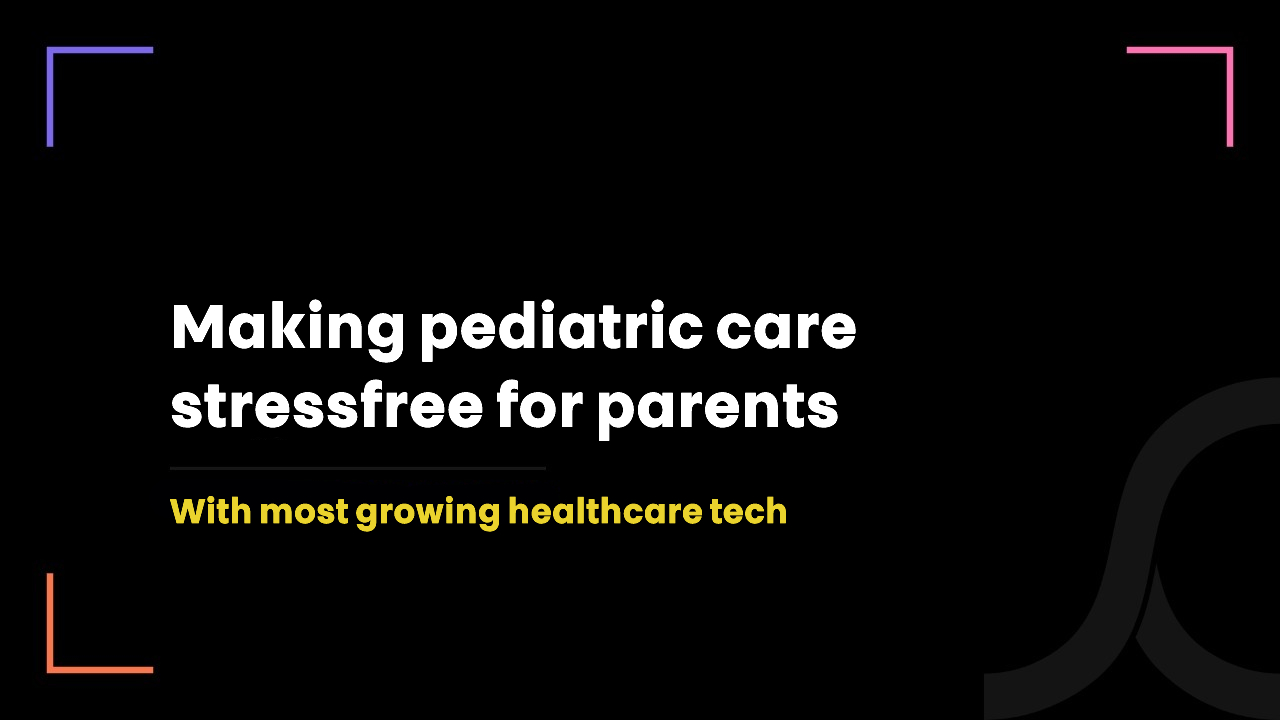 2 years ago
Doctors know better than any individual that what's wrong with our healthcare system.
And that's why they are turning into entrepreneurs by launching tech-enabled healthcare startups.
That's exactly how KixCare was founded.
KixCare is Canadian virtual care for kids startup launched by a team of healthcare veterans, including Dr. Sheldon Elman, a family physician.
The startup recently raised $2 million in seed funding. Esplanade Ventures, Canada's leading digital health venture capital firm, led the funding round.
Canadian pediatric virtual healthcare platform KixCare raises $2M in seed funding https://t.co/OWXhR2S7f3 by @aiishamalik1

— TechCrunch (@TechCrunch) October 12, 2021
So, coming to today's blog topic, we'll discuss everything you need to know to start virtual pediatric care in Canada, which services you can offer, tech infrastructure requirements etc.
Why is virtual care for kids startups most likely to be successful in Canada?
Any healthcare startup solving some real problems of users has remarkable potential to be successful, not only among users but among investors too.
Fortunately, a virtual pediatric care startup does the exact same thing - it solves some of the very common but significant problems of parents. Following are some of them.
No easy access to the primary care
We all know how difficult it has become to see a primary care provider in Canada, especially in recent months due to the pandemic and shortage of healthcare providers.
Dr. Janaki Vallipuram, one of KixCare's healthcare providers told in the email to Techcrunch that since easy access to primary care is a major concern now, parents rush to the emergency department even if there is no need for an ER visit. Such unnecessary visits burden the emergency department.
Increasing number of Canadian families having both working parents
A visit to the nearest pediatric center eats up the time and working parents can't afford it, especially when they have the option to receive the same quality care for their kids without leaving home.
Parents need to spend huge amounts for their kid's care, if not in the form of money then in the form of time and inconvenience.
Talking about virtual child care, it costs very little. (KixCare does not charge anything as it provides health card-covered televisits. For pediatric specialist care, it only charges $90.)
There are many more challenges that virtual care for kids is capable of solving. But we're sure that if you solve these 3 challenges only, your success is guaranteed!
Types of virtual pediatric services you can offer with your platform like KixCare
That's the power of a virtual care platform that targets only one specific patient group which is kids!
Because, with a general-purpose virtual care platform, it is not very efficient and feasible to address each and every healthcare issue of multiple patient groups.
Following are some of the health and wellness issues kids are facing which you can address virtually with a virtual care platform.
Headache
Chronic cough
Vomiting
Minor injury
Developmental issue
Fever
Viral illness
Abdominal pain
Mental health or behavioural issue
Red eyes
Constipation
Rash
Dermatology
How does a virtual pediatric platform like KixCare work?
By filling out the appointment booking form, patients can book a virtual care appointment with a pediatrician.
Parents and pediatricians can join the video call via a joining link that both can access from their dashboard ahead of the appointment time.
Pediatricians can write the ePrescription which - with the consent of parents - can be shared with the nearest pharmacy for doorstep medicine delivery.
Parents can request a sick note. And with the built-in features, pediatricians can write a custom note or select from any ready-made template.
Thanks to the built-in online referral system, primary care providers can write and share referral notes with specialist pediatricians for more specialized care.
If the patient is covered under a health card, he/she needs to submit health card details. If covered under private insurance, he/she needs to give private insurer details. And if uninsured, he/she needs to pay the fee using a debit/credit card or eWallet through the payment module.
Tech infrastructure you would require to start virtual care for kids startup
Here comes the most crucial and challenging part. (But don't worry, here we play our role!)
You have options to either build a mobile app or web app.
Mobile app: It costs more but also supports more advanced features and gives a remarkable user experience. It can only be accessible after downloading and installing it from the App Store or Play Store.
Web app: It is an advanced version of the website, with the capabilities to support app-like features. But it can't outperform mobile apps. And yes, it can be accessed easily from any supported mobile and web browser. And most importantly, it costs some 20 to 30% less than the mobile app.
Moving forward, you need to integrate several 3rd party APIs and solutions to achieve some of the features with ease. For example,
Payment API integration: To accept and process payment received from debit/credit cards and eWallets
Kroll PMS integration: To automatically share ePrescription with pharmacies
Telus eClaims: To directly submit claim report and request reimbursement from private insurers
EMR/EHR integration: To easily access all clinical data of patients from your virtual care platform itself
Last but not least, we would recommend integrating chatbot too to not rely on the customer support team for solving common issues or doubts of parents.
Our other useful resources:
Data aggregation in healthcare
Develop telehealth apps like Teladoc
If already made your mind, our white-label virtual care platform is worth checking
We're an Ontario-based healthcare-focused IT company and we only develop healthcare digital solutions.
During the time of the pandemic, we built a white-label virtual care platform to help providers and startups acquire it affordably and without going through a backbreaking development process.
It is compliant with all data privacy laws, very feature-rich and customizable.
Explore our white-label virtual care solution with its real screenshots
If you are wondering, we also build custom full-fledged and MVP virtual care platforms utilizing our almost decade-old healthcare-specific experience.
And most importantly, we accommodate dedicated in-house compliance experts who make sure your digital solution is compliant with all Canadian data privacy laws.
We also have earned expertise with several healthcare integrations while ensuring HL7 and FHIR standards for no interoperability issues.
So, overall, we have every skill required for your growth. The question is, are you ready to work with a tech partner who only deals with healthcare IT?