Why Should Health Tech Startups Consider Healthcare IT Outsourcing?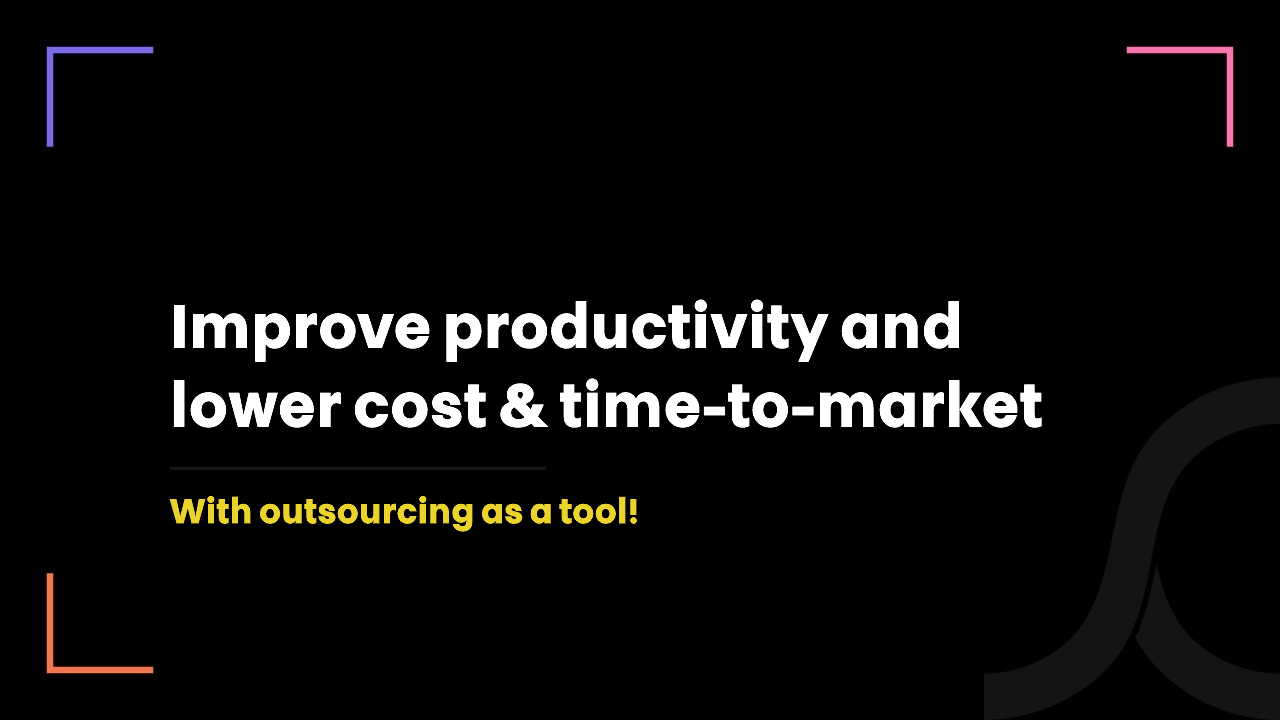 1 year ago
Dear health tech startups, we comprehend that you want to chase your vision without losing a driving seat.
But, "Ideas are easy, implementation is hard".
It is even harder when a startup is focusing on the health tech sector.
On a crucial note, dealing with health tech complexness is not a straightforward procedure, especially when there are no healthcare IT experts on your team.
And this blog is going to reveal the importance of healthcare IT outsourcing or healthcare app and software development outsourcing for health tech startups.
5 reasons why should health tech startups consider healthcare IT outsourcing
Healthcare IT outsourcing is a powerful tool for any healthcare startup.
Because it enables you to hire a special talent as per your health tech needs.
Furthermore, to leverage a healthcare startup on a global scale, it needs a dedicated workforce in the form of healthcare IT business, technical, and compliance experts.
Apart from that, here are the reasons that showcase the benefits of healthcare IT outsourcing for healthcare startups, organizations, and enterprises.
1. Healthcare IT outsourcing is cost-effective:
Hiring in-house healthcare IT teams is more expensive than outsourcing.
For instance, an in-house team increases the overhead cost as they require training, work area, and much more.
With outsourcing, healthcare startups only need to pay a fixed amount as per the contract or requirements.
Hence, healthcare apps or software development outsourcing is beneficial for healthcare startups.
2. A special and dedicated skill set as per your healthcare IT needs:
Performing health tech solutions without a decent skill set can poorly impact your business goals.
In fact, hiring an in-house team to complete a specific task requires a high investment capital along with the hiring procedure takes more time.
Healthcare IT outsourcing enables you to hire dedicated and specialized talent as per your real-time needs so that you can achieve your business goals hassle-free.
3. It is time-efficient:
Time-to-market is the most critical aspect while performing healthcare IT solutions.
However, many healthcare startups compromise the quality of work to meet the project deadline. And avoiding quality in health tech solutions is like messing up with the business vision.
But with healthcare app development outsourcing, you don't have to worry about reaching deadlines along with the quality of work as the outsourcing team is qualified enough to maintain the balance for the same.
4. More freedom:
Focusing only on IT solutions is not going to help healthcare startups to build a strong market presence.
Because managing an in-house team is not an easy task, especially when you're accelerating your business growth.
Healthcare IT outsourcing gives you more flexibility.
It allows you to focus on the other key responsibilities such as marketing so that you can promote your healthcare startups in every possible way.
5. It boosts the productivity:
The in-house team holds more responsibilities than just focusing on the development procedure.
Healthcare IT outsourcing simplifies the entire project management for healthcare startups.
It eliminates the recruitment and training procedure which initially reduces the responsibilities of your other staff.
Okay. Why should you not outsource healthcare apps and software development to other regions?
No doubt, outsourcing can help greatly in hiring global IT experts.
But, at some point, they lack the important expertise that every Canadian and USA healthcare startup needs.
For instance,
1) Not familiar with North America's healthcare system and market:
The healthcare industry is vastly different in North America, compared to other regions.
Outsourcing healthcare IT needs to other regions might affect the performance of your health tech solutions.
For instance, if you outsource healthcare app development to an Asian region IT company, here is the outcome you will encounter.
Not meeting up with the American standard of UI/UX design
Follow-up meetings for even a small changes
Tons of errors and bugs as they aren't familiar with the North American codebase standards
No knowledge of North American clinical workflows
To avoid this entire mess, you must outsource your healthcare software development to North America.
2) Lack of Compliance knowledge:
Every healthcare startup wants to stay on the top when it comes to data privacy.
Global IT experts are not familiar with the consequence of data breaches in North America's healthcare system.
Not meeting up with the compliance laws such as HIPAA, PIPEDA, and PHIPA results in hefty fines along with losing the trust of customers.
Hence, you must outsource healthcare IT needs to North American healthcare IT companies.
What do we offer in our healthcare IT outsourcing solutions in North America?
As a healthcare IT company, we have all the answers to your healthcare IT needs.
1. Healthcare mobile and web app development:
We offer powerful, scalable, and fully compliant healthcare app development solutions which include,
Cross-platform app development
Native app development (iOS, Android)
2. Healthcare software development outsourcing:
Focus on what matters the most for your healthcare startups with our custom software development solutions such as,
Appointment scheduling and billing software
Medical database, research, and imaging software
Above are the most widely used software solutions that we offer for any type of health tech startup.
3. Managed cloud services:
Whether you are looking for a new cloud infrastructure or just want to upgrade the existing one, we have comprehensive and reliable solutions for both scenarios.
We have AWS developers in our team that are qualified enough to decode vast amounts of cloud services needs such as,
You must also read: Hire AWS developers for healthcare project
4. RPA solutions:
Improve your healthcare ecosystem productivity and accuracy with our healthcare-specific RPA solutions expertise.
We offer,
How do we make healthcare IT outsourcing more reliable, efficient, and effective?
Our hands-on experience:
Dealing with the healthcare IT complexness is not everyone's cup of tea.
But we're overtaking all the obstacles of healthcare IT since our inception.
Our 7+ years of hands-on experience helps us to create a greater balance between the quality of work and the deadlines.
Our ultimate expertise:
We push ourselves only for healthcare IT projects.
As we want to transform the entire global healthcare ecosystem with our healthcare IT understanding.
Establishing clinical value in our healthcare IT solutions is the thing that makes us special from the rest of the IT companies.
Our dedicated experts:
We have a healthcare-specific IT team that is qualified enough to construct strong roots in health tech solutions.
We don't believe in becoming a jack for all the trades. We do just one thing and master it.
That's the reason, our experts hold a proficiency to fill every inch of the gap in your healthcare IT outsourcing needs.
We are Canadian healthcare IT masterminds!
We build ingenious healthcare IT solutions.
We boost the productivity of healthcare startups, organizations, and enterprises.
We strive to make healthcare accessible for everyone, with the perfect fusion of our healthcare vision, passion and mindset.