Hire Top Compliance Officers in Ontario, Alberta, B.C. – Know Fees and Their Roles & Responsibilities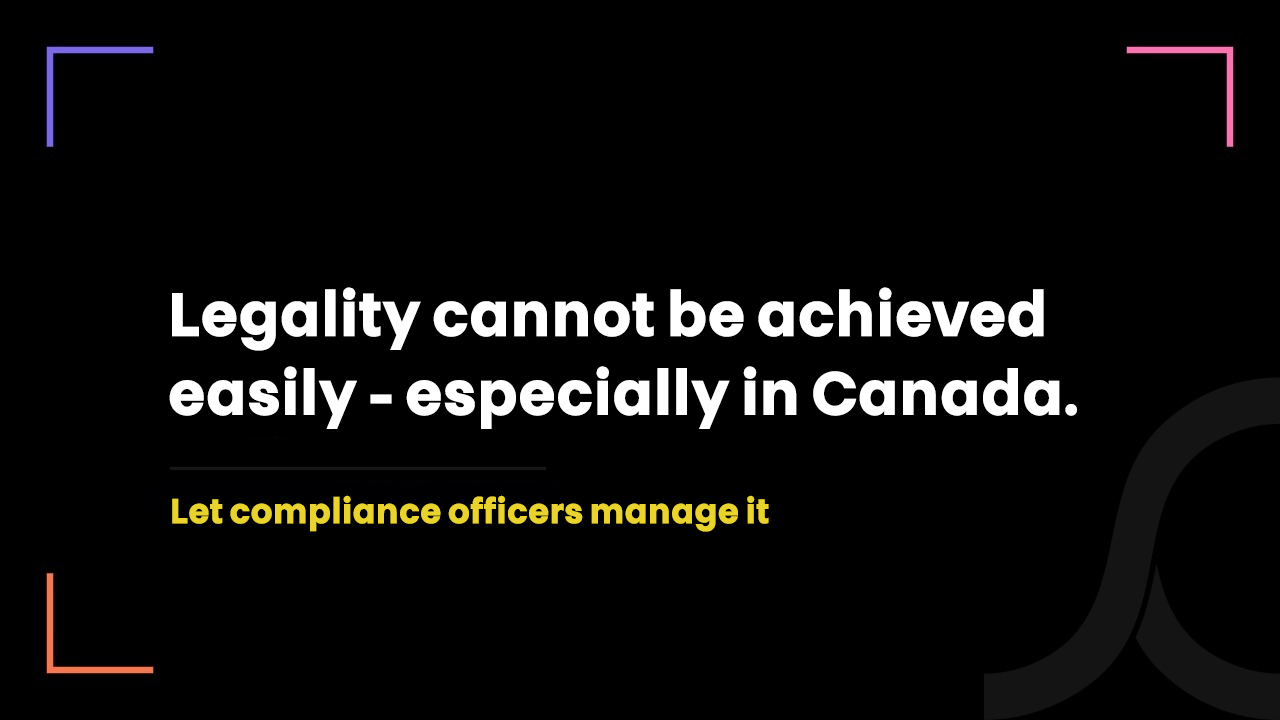 3 years ago
Many Canadian industries including healthcare are heavily regulated.
Organizations have to adhere to compliance laws at all levels.
Multiple applicable laws and their multiple requirements make it difficult for organizations to be fully compliant. 
And the complexity is ever increasing with the government either introducing new laws or upgrading the existing laws on the regular basis. 
Multiple government-run watchdog groups keep an eagle eye on organizations not adhering to compliance requirements.
Recently, Clearview became a victim of Canadian data privacy laws.
News release: Clearview AI's unlawful practices represented mass surveillance of Canadians, commissioners say https://t.co/LI4AQBh0jm pic.twitter.com/ViuVocoIqw

— OPC (@PrivacyPrivee) February 3, 2021
A compliance officer plays a crucial role in avoiding your legal battle with privacy commissioners. 
He makes sure that you are addressing all of the laws at the operational and technical level.
Today, in this blog, we will discuss everything you need to know to hire compliance officers in Ontario, Alberta and B.C.
Outstanding and profitable benefits of hiring compliance officers in Ontario, Alberta and B.C.
A single compliance officer plays multiple roles - your legal advisor, security and privacy officer, compliance auditor and technical compliance consultant for the development team. 
Because of his multiple roles, he lets you derive multiple business and operational benefits.
Compliance has been the major challenge for all organizations in Canada. It eats up their many hours and efforts and still, there is no assurance of compliance readiness.
A compliance expert looks after your all compliance-related challenges.
He provides you proactive consultation and even helps the technical team to adhere to all technical requirements of the data privacy laws. 
He regularly carries out compliance audits and also PIA (Privacy Impact Assessment) to make sure there aren't any privacy vulnerabilities in your organization.
In essence, he provides you with the ultimate freedom of not shouldering the compliance burden!
You many times require compliance-readiness before launching your product or service.
If you can't be compliant with privacy laws within the expected time, you have to postpone your product or service launch which costs you big.
A compliance officer takes deadlines seriously. He completes all the important assessment and implementation on time and professionally. 
He - with his expertise - eliminates the scope of revision in compliance documents and policies. This also saves you a lot of time.
You must be aware of the fact that violation of privacy laws makes you liable for the hefty fine - as much as $50,000 and even more.
A compliance expert plans at so micro level that there will be zero possibilities of any known or unknown violation of privacy laws. 
Meaning, he saves your violation penalty and time to deal with privacy commissioners.
Save your company reputation
The awareness around data privacy and security is at its peak at the consumer-front.
Before financially interacting with any product or service providers, the consumers and investors both raise many questions related to the privacy practice of the organization.
They only trust a company that works according to the government laws.
So, if you don't adhere to the compliance laws, you cannot earn the trust of the users and your company's reputation gets immense damage. 
Specific roles and responsibilities of compliance officers in Canada
Carry out security standard audit, asset & device audit, and security risk assessment
Discover the app/software security gaps
Find out the workable solutions to fill those security gaps
Assist the technical team to implement those workable solutions
Create an organization-wide security policy
Execute PIA and TRA
Prepare and maintain all compliance-related documents
Coordinate with privacy commissioners
Carry out compliance audits
Address regulations imposed by non-government regulatory bodies
Not all compliance experts are experts. Thus, evaluate them before hiring. Here is how
Compliance is complex, even for compliance experts. Thus, it is vitally important for you to evaluate the compliance officers before hiring them. 
The following are the top criteria you should consider while outsourcing your compliance-related challenges to the team of compliance professionals.
A Canadian expert is always better!
Canada is one of the few countries that have strict compliance requirements. Thus, a Canadian understands the gravity of compliance in a better way.
A Canadian compliance expert also has proven mastery working with different Canadian privacy laws which are very different from other countries' privacy laws. 
Hence, hiring a Canadian expert speeds up the process and assures quality.
An expert with PIA expertise
PIA is a very important part of compliance. It is even mandatory under several laws including Alberta's Health Information Act.
However, not all compliance experts have expertise executing PIA.
In such cases, you need to hire dedicated PIA experts.
So to avoid such scenarios, you first need to evaluate whether the compliance officer you are going to hire has ever executed PIA or not. 
An expert with technical expertise
In most cases, compliance officers deal with digital systems including mobile apps and software. Because a digital system is most vulnerable to privacy issues.
But to make sure there are no privacy leaks in a digital system, compliance officers must have enough technical knowledge to assist the development or technical team.
Industry-specific compliance experts
There are different data privacy laws for different industries in Canada.
For instance, the Canadian healthcare industry has many dedicated laws that require industry-specific expertise to deal with confidential information healthcare entities handle.
Hence, it is always advisable to hire industry-specific compliance professionals.
How much do compliance officers charge?
You have two options. You can hire a dedicated resource (in-house compliance officer) or you can hire a service providing company (compliance consultant or expert on an hourly basis).
If you choose option one - the annual salary of a senior compliance professional can be anywhere from $100,000-$250,000+. 
Whereas, if you hire a compliance consultant or expert on an hourly basis through a compliance consulting service providing company, they charge $180+ per hour. 
We're Canada's top compliance consulting firm - master in compliance, PIA, TRA and technical implementation
We're local, innovative, resourceful and problem-solvers.
We solve all compliance-related challenges of organizations and startups.
We provide comprehensive compliance consulting and technical implementation services.
Being a Canadian company, we understand the gravity of compliance. Thus, quality work is our top priority. 
In fact, our CEO himself leads the team of our compliance officers. 
That means, from the first conversation, you will be having a discussion with the CEO himself.
Let's connect to put an end to your compliance burdens!