PIA & TRA Service: Get its Assessment Done on Your Healthcare App/Software Professionally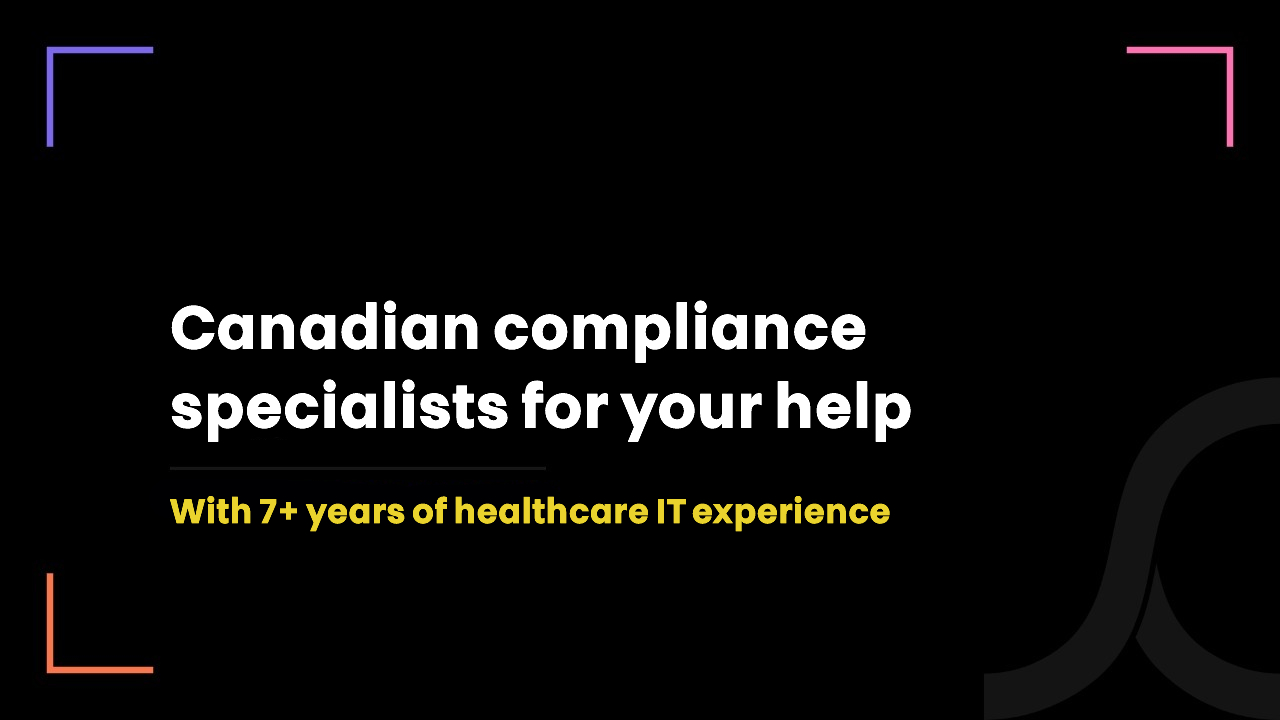 3 years ago
You should not miss this blog,
If you are collecting, saving and sharing the personal data of any individual in Ontario and Alberta.
Expected learnings would be,
Privacy laws Ontario apply to you

How to comply with applicable laws?

How to safeguard the privacy of your internal and external users?

How to carry out PIA?
So, now with clear expectations, let's jump straight into the blog.
What is Privacy Impact Assessment (PIA) and how does it help to comply with privacy laws Ontario?
Privacy Impact Assessment is the method that helps companies recognize and control the privacy risks popping out of new projects, technologies, software, initiatives, systems, and models.
If we change the perspective, PIA also helps companies to comply with privacy laws in Ontario by safeguarding the privacy of individuals.
After all, all privacy laws in Ontario and PIA have the single same purpose - data privacy.
This way, carrying out PIA keeps an organization away from privacy breach incidents, so does privacy act Ontario non-compliance judicial battle!
What is Threat and Risk Assessment (TRA) and what is the difference between TRA and PIA?
As far as the goal is concerned, TRA and PIA are the same things.
They both aim to reveal privacy risks.
However, unlike PIA which reveals the privacy risks of the entire business infrastructure or project, TRA reveals the privacy risks only from software systems.
So, when you only need to safeguard the privacy of software or find vulnerabilities of software to eliminate it, you need to execute a Threat and Risk Assessment.
Like PIA makes your entire organization compliant with applicable laws, TRA makes your software or application compliant with applicable laws by safeguarding privacy.
For now, let's proceed with PIA.
Do you really need to carry out a Privacy Impact Assessment?
There is no law forcing you to carry out PIA, especially in Ontario.
But if you are from Alberta and if HIA applies to you, you must carry out PIA as per section 64 of HIA.
The major benefit of PIA is, there are privacy laws that you can easily comply with if you carry out PIA.
And if you don't comply with these privacy laws, you can be liable for very hefty fines.
So, ultimately, every organization in Ontario which is handling data should execute PIA.
Here, it is worth mentioning that you should execute PIA with respect to applicable law.
For instance, if PHIPA law applies to you, you should carry out PIA with a goal to identify privacy gaps and fill it according to PHIPA requirements to be PHIPA-compliant.
So, now let's quickly discuss top privacy laws in Ontario and which laws apply to you.
| | |
| --- | --- |
| Privacy Laws In Ontario | Who must comply with this law? |
| PHIPA | It applies to only healthcare organizations that collect, use, and disclose personal health information whether or not during commercial activities. |
| PIPEDA | Imposed by the Canadian federal government, it applies to all organizations that collect, use, and disclose personal information only during commercial activities. |
| FIPPA | It applies to Ontario's provincial ministries and most provincial agencies, boards and commissions, as well as community colleges, universities, Local Health Integration Networks (LHINs) and hospitals. |
| MFIPPA | It applies to institutions of local government, including municipalities, police services boards, school boards, boards of health and transit commissions. |
How to carry out Privacy Impact Assessment?
Step 1: Preliminary Analysis
Determine if your project, system or technology involves the collection, use, and disclosure of personal information.
Step 2: Project Analysis
Gather some important information about the project such as stakeholders & key players and how & in which cases their personal information will be collected, used and disclosed.
Step 3: Privacy Analysis
Using information gathered in the previous step, identify applicable law, its requirements and potential risks. Find ways to reduce or eliminate the privacy risks.
Step 4: PIA Report
Document findings and proceed with the project. Documentation is important to make sure PIA is fully incorporated.

Benefits of Privacy Impact Assessment (Real-life example)
The major benefit of PIA is that it reveals privacy risk and once you know the privacy risk, you can easily find a way to eliminate or reduce it.
That's how you become compliant with privacy law!
Let's understand it more clearly with an example.
A hospital carries out PIA and finds out the privacy risks. Since they now know the privacy risks, they can find the solution to eliminate or reduce it.
Privacy risk: Significant risks are involved when doctors and healthcare administrative teams send an email to particular patients, including all the crucial information about them.
Solutions: Use a strong password, Beware of public Wi-Fi, Sign out every time, Encrypt your connections, Use a secure email service, Use two-factor authentication.
At the end of the day, applying such solutions helps that hospitals to be PHIPA and FIPPA compliant and safeguard the privacy of patients' personal information.
We help Ontario-based businesses, startups with 2-hour long compliance and privacy consultation (absolutely free)
We're Ontario-based problem solvers. We solve compliance and privacy-related problems of Ontario-based businesses, startups and healthcare organizations.
If you face any challenge to execute PIA & TRA, to be compliant with the privacy act Ontario or to safeguard personal information, you can contact us by filling out the form below.
On a concluding note, we would like to share the case study of how we helped an app development company to fill 47 privacy gaps in the healthcare app.
Note: You can check out this blog's updated version (on June 2021) here.
Our other useful research for your ultimate gain: