Aging in Place Made Easy: Discover Our Comprehensive Home Care Technology Solutions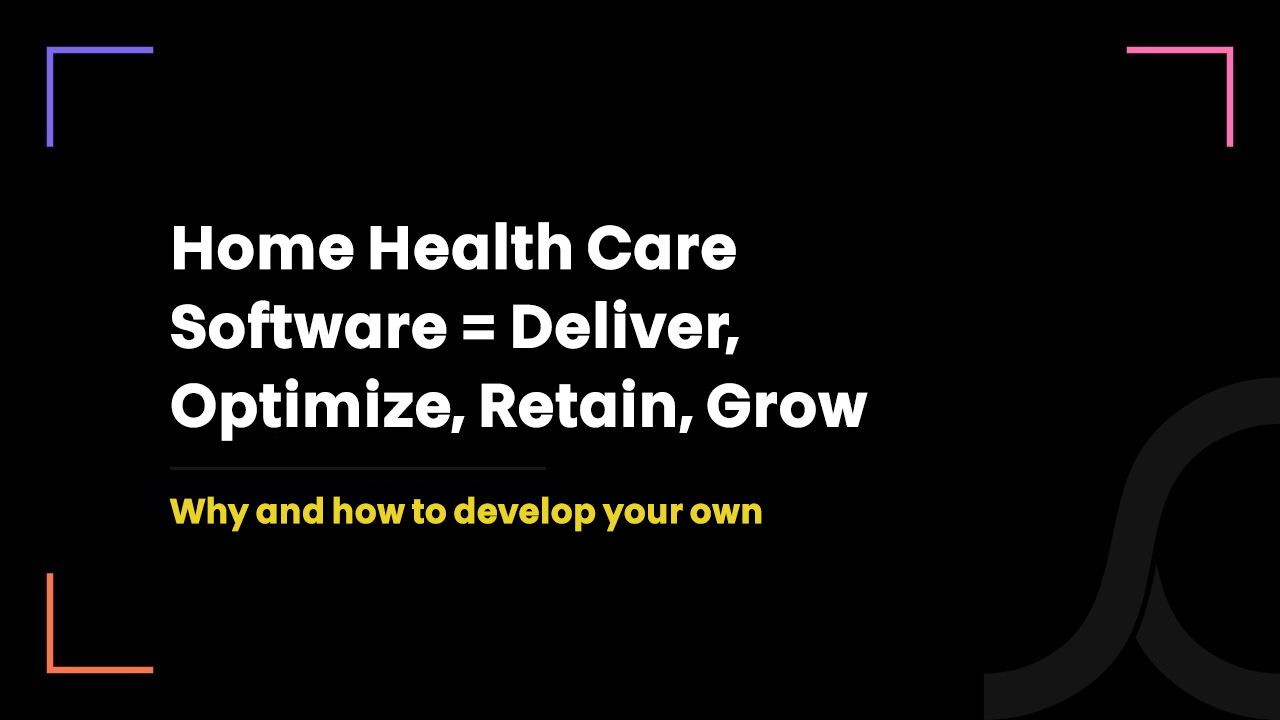 7 months ago
We're excited to share our cutting-edge solution for home care management.
Since launching, our software has already been acquired by more than 15 home care agencies in just one month due to its top-notch features, user-friendly functionalities, and affordability.
In this blog, we'll provide a comprehensive overview of our solution and explain how it can streamline your home care services. Whether you're a caregiver or a home care agency, our software is designed to optimize your operations and improve patient outcomes. Keep reading to discover the future of home care management!
One-minute overview of our solution for home care software
We have a ready-made base for home care management.
You can start using it right away.
But in case you have unique needs, you can also customize.
These requirements mainly include – business, technical and compliance needs.
This functionality aims to – let you acquire and use the software that fits your day-to-day home care operations smoothly.
Besides, it is a web-based solution.
This means, you can access and use it from any browser, any device.
For better understanding, the following are the real-screen images of it.
(Note: These are not the final UI/UX of our solution. It may vary as we customize our solution according to the unique needs of home care agencies.)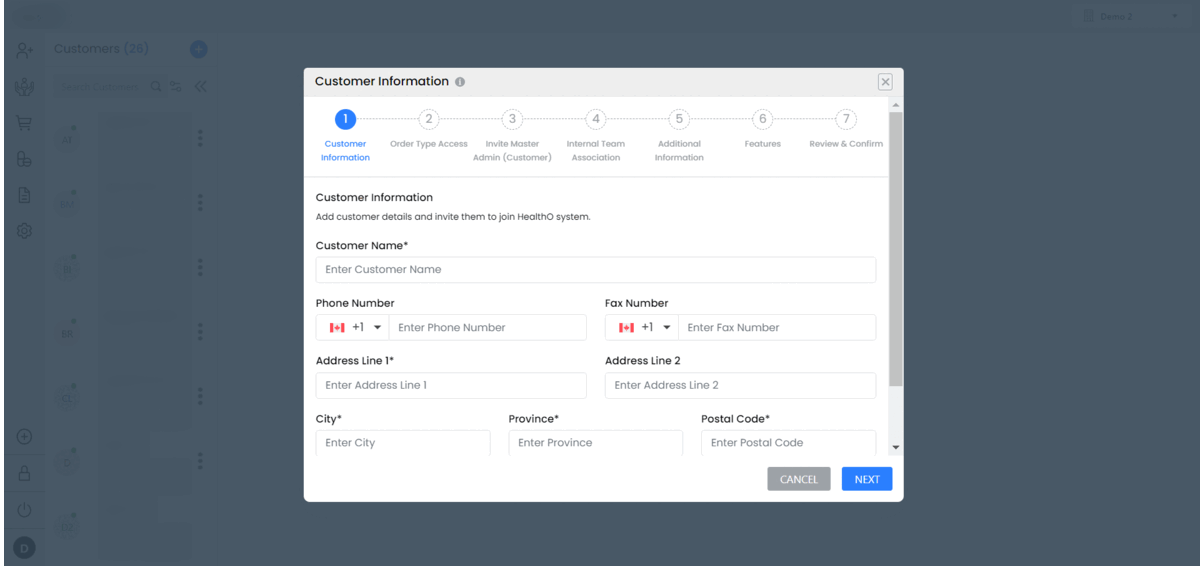 Top highlights of our home health care software solution
Our home care software solution aims to streamline every administrative as well as senior care operation performed by the care providers and other staff who are involved in-home care services.
Furthermore, it establishes a clear communication link between – caregivers, clinicians, seniors, and their family members, back-office team and vendors.
This helps in improving workflows while at the same time – saving operational time and cost.
The following are other highlights of it.
It is HIPAA-compliant home care software.
It is built by the healthcare-focused IT team.
It has a user-friendly interface.
There is full freedom for customization.
It comes up with no-code functionality.
It has multi-user architecture.
You can integrate it with any of your preferred health tech solutions.
The architecture of our solution for home care software
Our solution has multi-user architecture.
You and your – caregivers, clinicians, back-office team, seniors and seniors' family members, and vendors will get role-based access to the home healthcare software.
In other words, a separate web portal for each of them.
This helps in view, perform, and improve their part of tasks without any hassle.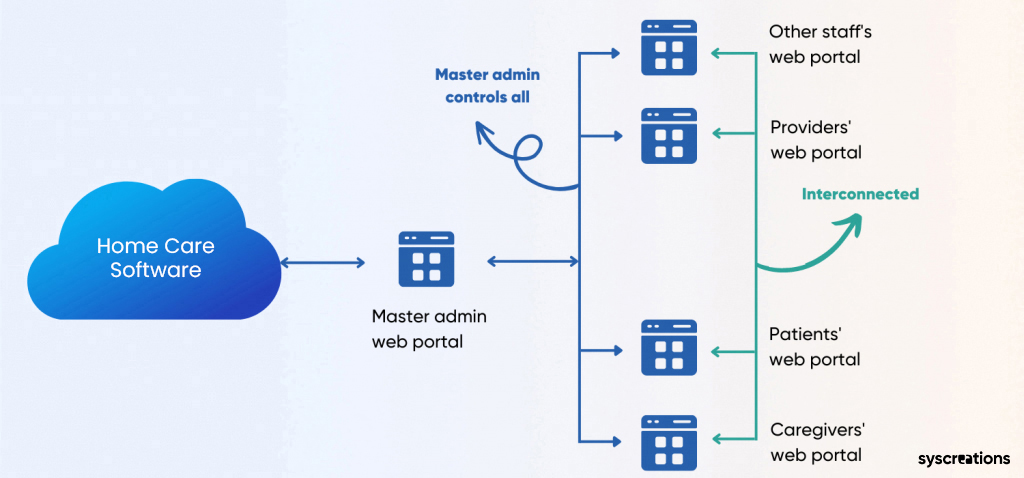 The no-code capabilities of home healthcare management software
It is something that makes our solution the best home care software in North America.
This functionality allows you to configure the software workflow as per your needs.
But the most exciting part here is that – there is no coding knowledge required for it.
For a better understanding, let us give you an example of our no-code checklist feature.
This feature helps you create a checklist for any of your care, administrative and business-related operations.
And it takes only 6 simple steps to create it.
In the first 5 steps – you just have to add and configure preferences.
Once it is done, the final step is to confirm and validate all the preferences as shown in the below images.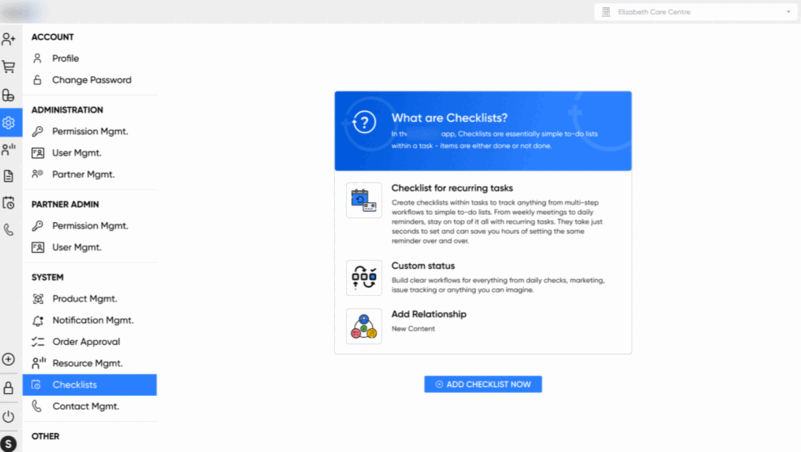 That's it.
It just takes only a few minutes to create daily, weekly, monthly, and yearly checklists using the no-code capabilities of our solution for home care software.
Top-notch features of home health care software
We haven't picked these features randomly.
But we have selected them by performing many discussions with multiple home care agencies.
Because our aim was not to build just a piece of technology.
But an entire ecosystem that helps home care agencies to focus on their clients' care experience – not on time-consuming and error-prone workflows!
The following are the most outcome-driven features of home care software.
1. Client, caregivers, and other user management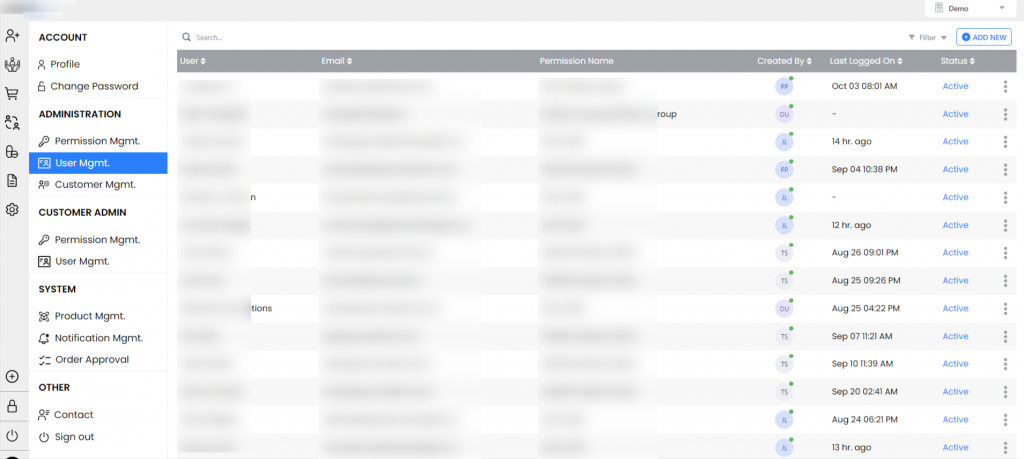 2. HIPAA-compliant document management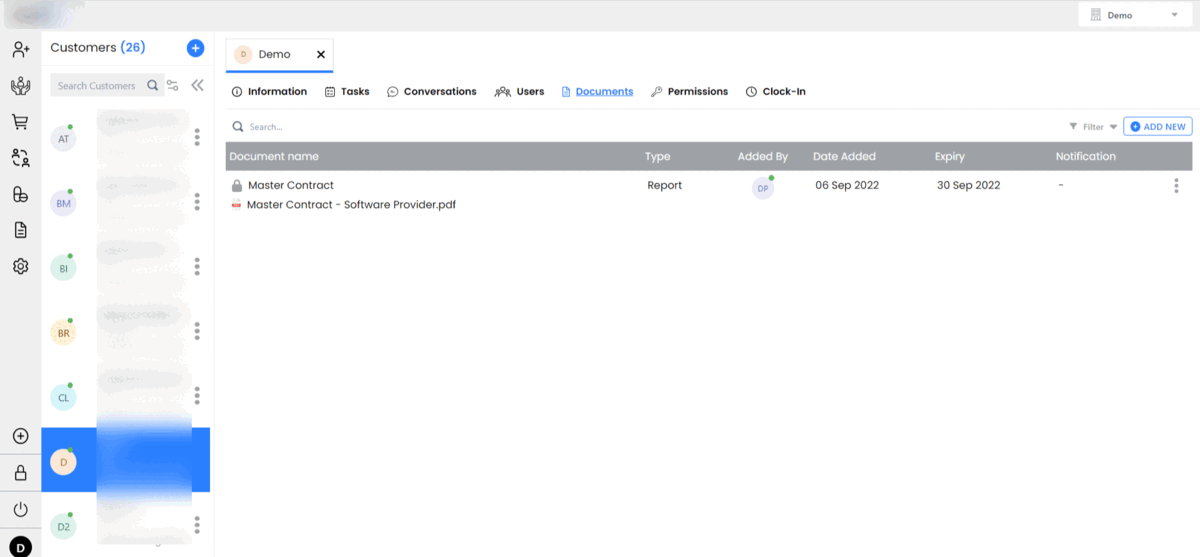 3. HIPAA-compliant text messaging for clients, caregivers, and other users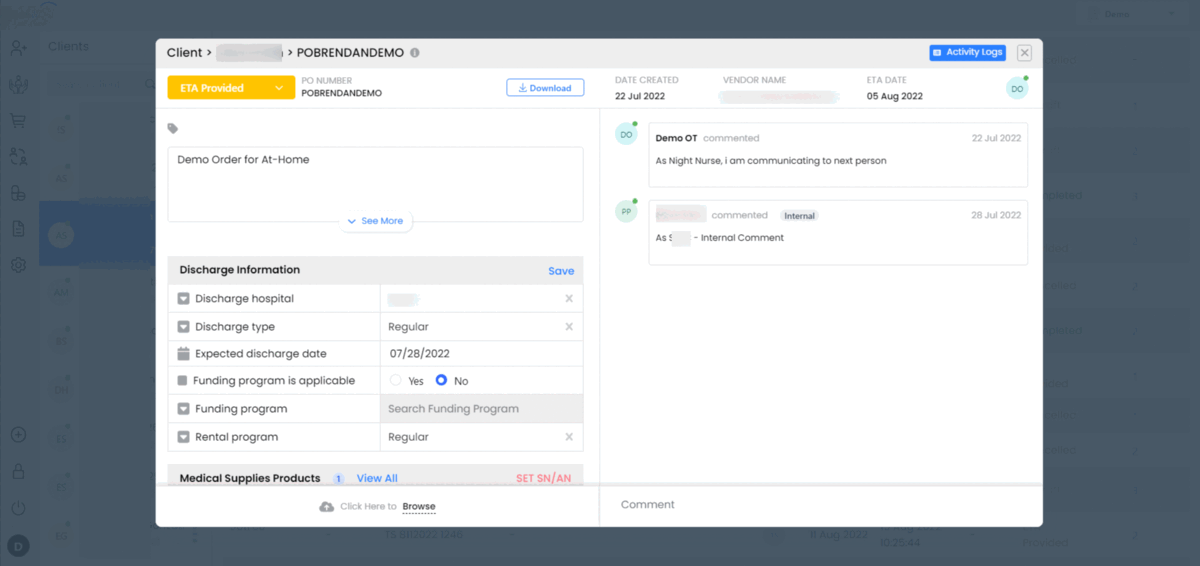 Read our useful resource on: HIPAA compliant texting app
4. Set and manage automated notification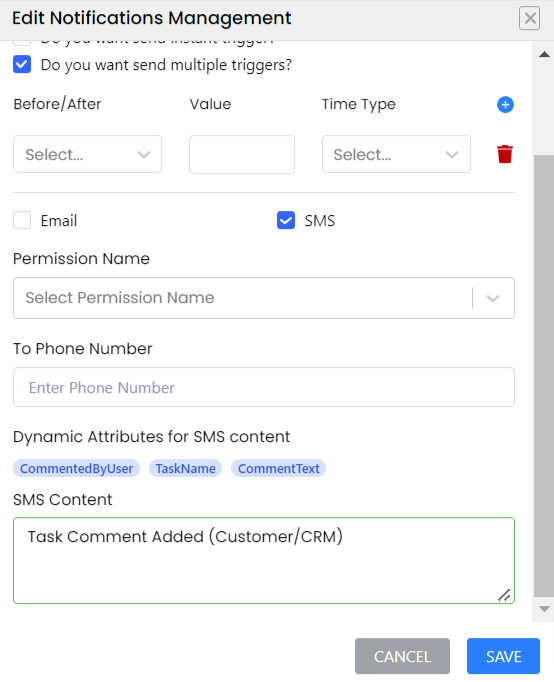 5. Create, assign, and manage the task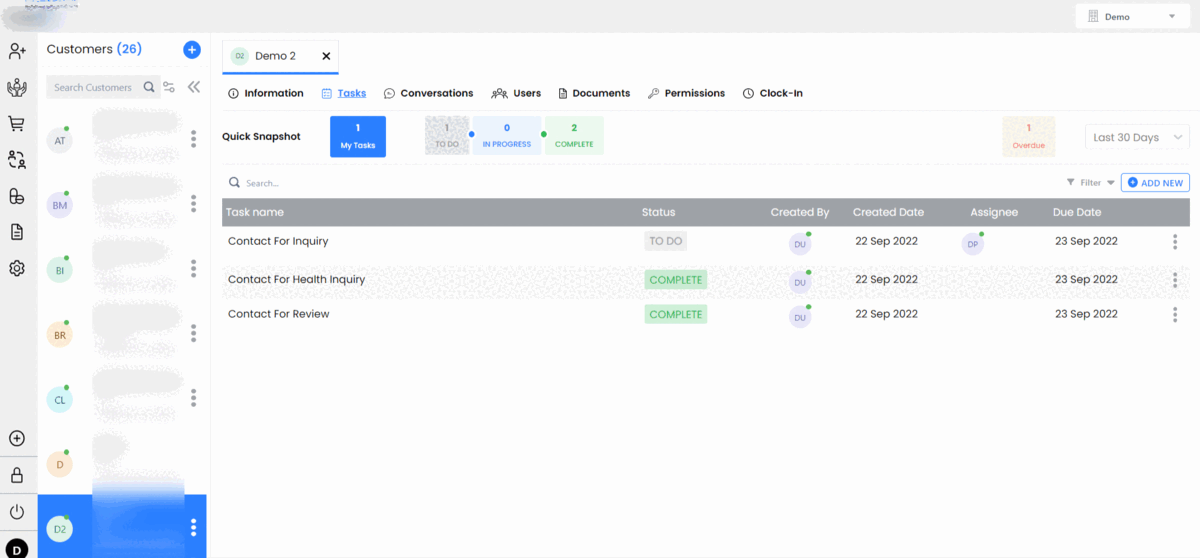 6. Allocate team members for clients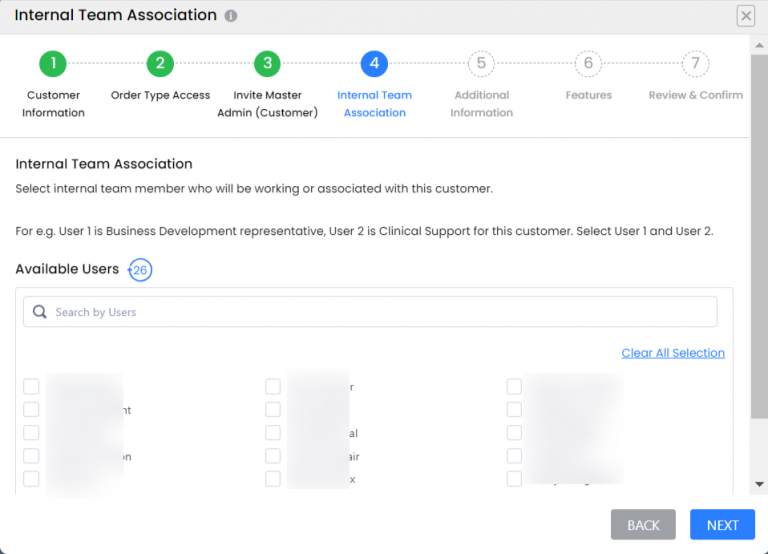 7. Manage internal and external user permission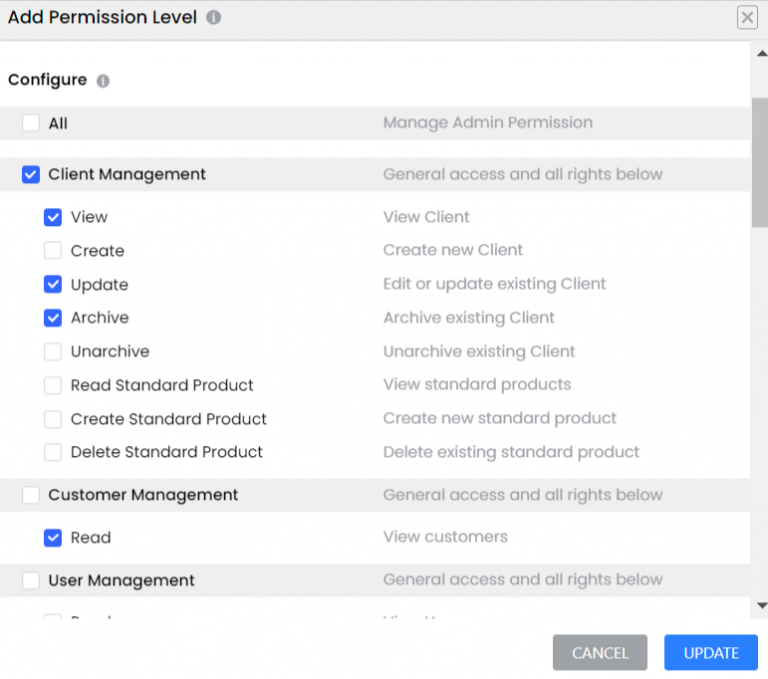 8. Product or service list management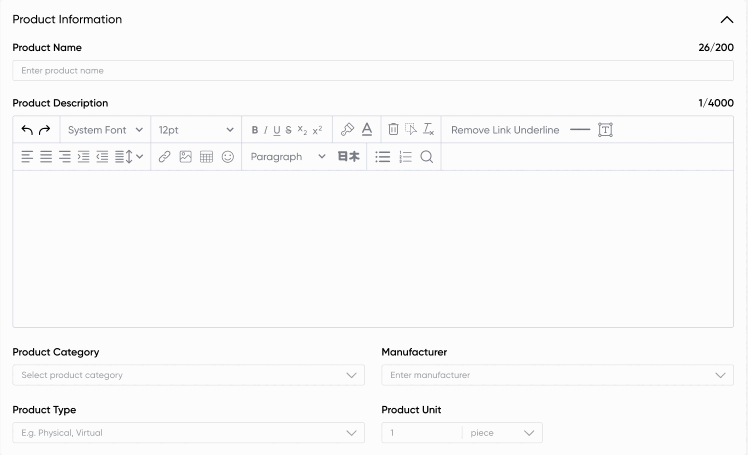 Apart from that, the following are other features of it.
Contract management
Vendor management
Two-factor authentication
Inventory management
Task time tracking
Home care scheduling management
Product management (for vendors)
Data management
Why should home health care agencies invest in home health care management software?
Senior care in 2023 requires more than just a care solution.
Streamlined operations, efficient communication, faster tracking, precise reporting, and hassle-free data management have the potential to revolutionize your agency's growth.
Discover how our solution can optimize your operations and help you achieve your goals with ease.
The following is the confirmed ROI of your investment if you acquire our solution for home health care software. 
1. Smarter and efficient care team management
Ideal care team management is the perfect mantra to improve the quality of care.
And it opens a wide range of doors for home care agencies to thrive with ease.
2. Easy job assigning to caregivers
You can automate the job-assigning workflow to distribute the in-home care job to the right caregivers faster, more effectively, and efficiently.
Caregivers can also see all their upcoming jobs with all details in their profiles using home care software.
3. Tasks details in one place
A caregiver can easily explore all the tasks she/he is supposed to perform as his profile has the complete list of activities that are updated by the back-office team.
After completing each task, the caregiver marks that task as completed and the software sends the notification automatically to the senior's family members and a back-office team regarding it.
4. Easy access to medication details
Caregivers can also have direct access to medication she/he is supposed to give to seniors.
5. Easy communication and coordination
Be it caregivers, seniors, their family members, clinicians, or the back-office team, they all can be on the same page as there is a centralized communication module for chat, voice call, and file sharing.
It fastens care delivery and offers 360-degree safety to seniors.
Why not use third-party home health care software?: The honest answer
If you are planning to go for third-party or SaaS products – it is not a good option at all.
Here is why.
1. Pricing
Third-party home care software providers charge you very smartly.
First, they charge you on a monthly or yearly basis.
And secondly, they offer several packages with access to only a few features in the basic package.
Meaning, you leave with no choice rather than buying their most premium or expensive software package.
And most importantly, they charge based on the number of seniors.
Means, if you are providing senior care using their software to 50 seniors and if they are charging $50 per senior, you would end up paying $2500 per month!
2. Customization according to your workflow
Understand the facts here.
They haven't developed that platform for you only.
Thus, it is most likely that it does not satisfy all of your home health care management needs unless you customize it according to your workflow.
But when it comes to customization, they either don't support it or charge a huge amount for it.
3. Ownership
You are just a user of that their home health care software. You don't own it.
Thus, you can't use it the way you want.
Besides, you don't have any rights to upgrade it when your needs alter in the near future.
In this sense, even if you are paying huge monthly fees, you'll never be able to achieve high ROI.
4. Data privacy and security
As a home health care service provider, it's essential to protect the crucial data of seniors in order to avoid hefty fines.
But the possibilities are high for a data breach in third-party software as their platforms are not fully compliant with all the data privacy and protection laws such as HIPAA, PHIPA, PIPEDA, etc.
The best solution here is to acquire our HIPAA-compliant home care software!
We offer unique pricing plans as home care software solution providers
There are no monthly or yearly fees here.
You just need to pay a one-time licensing fee.
Besides, there are no plans, packages or add-ons in our solution.
You'll pay only for what your needs are.
And with that – you'll get,
Lifetime usage rights
An unlimited number of clients, caregivers, and other staff can use it.
There is no limitation on customization.
We'll host the software on your own server.
Your own branded solution.
Now, let us tell you about our 3Es – Expertise, Experience & Experts!
We are an Ontario, Canada-based, healthcare-focused IT company. 
We have 3Es – expertise, experience, and experts! 
And with that – we are delivering (business, technical, and compliance) success to our healthcare clients since our inception.
Expertise:
We only entertain health tech projects.
Hence, we hold the ultimate expertise in healthcare – app and software development, integration, compliance, automation, and AI and ML.
Experience:
We have been performing health tech solutions for the past 8+ years.
And we have worked in almost every lucrative market.
Be it North America, Europe, Africa, and Australia – we know what works and what's not!
Experts:
We have a team of 50+ healthcare-focused business, technical, and compliance experts.
They all have combined 300+ years of experience in building robust and future-proof health tech solutions.
Our team includes – web and mobile app developers, software developers, UI/UX designers, business analysts, compliance specialists, QA engineers, integration experts, RPA engineers, and AI and ML specialists.
So, if you want to know more about our solution for home care software – just fill up the contact form.
We'll revert back to you in less than 4 to 6 hours with a free live product demo!