Hyivy Health: A Women's Health Startup That Aims to Improve Pelvic Health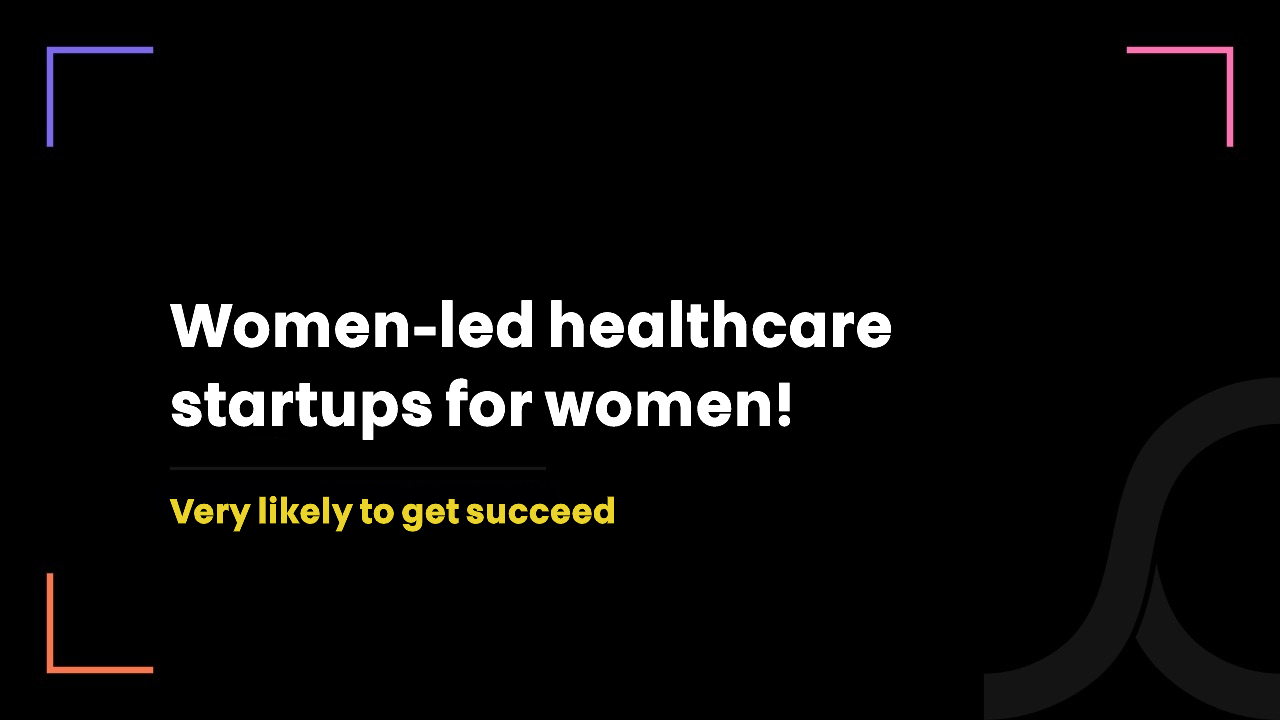 2 years ago
Pelvic health is a highly overlooked topic but 3 out of 1 woman faces issues related to pelvic health once in their lifetime. 
Rachel Bartholomew a cancer survivor and the CEO and the Founder of Hivey Health recognize the need to look into the matter and came up with the revolutionary Startup with the mission to address the unmet need of 3 out of 1 woman suffering from pelvic health-related illness.
The motivation behind the leading women's health startup
Rachel Bartholomew the founder and CEO of Hyivy Health a women's health startup was diagnosed with cancer at the age of 28. During her pelvic floor therapy session, she experienced the need to address pelvic health in a more holistic way to provide better care to women's health issues.
With all this in mind, she started researching pelvic health, while being under the treatment. However, she was shocked to learn that women are still using vaginal dilators that were invented in 1938, and are still not updated.
When she started listening to women on social media who shared similar stories, she came across several questions- why aren't there more resources for the patients suffering from pelvic health issues? Why is there a lack of research on women's pelvic health? Why aren't women getting better care?
Finally, she concluded that something needs to be done to change this and help other women suffering from similar problems.
It required high resilience to pitch and work on the idea of a startup for a cancer patient but Rachel Bartholomew raised strong from a hard time.
Hyivy Health: How does it work, the vision and mission
The problem:
One out of three women experience a pelvic health issue in their lifetime. In a lack of proper care, they were left suffering in silence, going without accessible treatment, unable to find an effective solution, thinking Kegels (exercise to reduce pelvic floor problems) is the only answer, loose confidence, and support. 
The CEO and founder of Hyivy said in her previous interviews that she found it shocking to see little research on the rehabilitation of women's pelvic diseases and also identified the irony of calling it unimportant when most women are suffering from a similar problem once in their lifetime.
Moreover, she said, "Think of the research and investment on erectile dysfunction and you begin to get a sense of the gap in solutions for women."
How can this femtech startup help?:
The startup aims to develop one of its own kind of smart connected rehabilitation system that comprises: a multi-therapy vaginal wand (device), a patient app, and software for clinicians to help women recover from everything - from cervical cancer to gender-affirming surgery to childbirth.
The revolutionary rehabilitation system connects patients and clinicians to improve the pelvic health journey. The device treats, monitors, tracks, and prevents the various pelvic symptoms that one in three women experience in their lifetime. 
The device used in the rehabilitation system features three different therapies under a single device–Auto dilation, hot and cold contrast therapies, and self-lubrication. It helps to address the pelvic surgeries and medical treatment challenges by working on the scar tissue and muscles in the pelvic area.
With the app, patients will be able to access their pelvic health data collected from the device, can track their progress, and have on-demand virtual sessions with their therapist.
The clinician software will help therapists to manage their patient treatment, track progress, organize and store health records and with other administrative tasks.
The vision and the mission:
The startup has the vision to provide a lifetime value to women, globally; and its mission is to support and care for women who are on a journey to a better quality of life, one pelvic floor at a time. 
You should also read: A cancer care startup founded by female cancer survivor
Fundings and future plans of Hyivy Health
Hyivy Health recently secured $1.1 million in pre-seed funding. The Oversubscribed round grabbed the attention of female-focused technology investors including Threshold Impact, Beresford Ventures, Equation Angels, Zambon Research Venture, The51, OCI, iGan, Arch Angels, and Velocity.
Before the pre-seed funding round, the startup received $7,00,000 in funding from the Federal and Provincial governments. 
The Hyivy team has started gaining interest from around the world after winning $25000 at the Fierce Founders Pitch Competition, its selection in the 2nd Cohort of VentureLab Tech Undivided, and as it secured Trusted Healthcare Tester Status with Google to further pelvic health innovation.
The company has an ambitious plan for its new capital and is going to use its funds for device manufacturing, testing, certification, and regulatory approval procedures in Canada. To explore the use of devices in pelvic pain with endometriosis patients and track chronic pelvic pain, it has a target to complete the upcoming clinical trial in May 2022. 
Further, it is planning to undergo a clinical trial with Grand River Cancer Centre in Kitchener in the summer of 2022. Under the trial the device will be used for rectal as well as gynecological cancer patients, helping them with post-radiation treatments.
Hyivy Health intends to launch an online pelvic health community for women to provide a secure space for them to ask their pelvic health questions to the clinicians.
The best part of the rehabilitation system is the Hyivy device will allow patients to do their rehab at home, while the doctor will be able to access objective, real-time data related to the five vital signs of pelvic health– Sensation, muscle control, lubrication, incontinence, and healthy tissue.
Femtech - a long way to go ahead and much more to explore
Hyivy Health, an innovative startup is still in its initial stage of product testing and has many things to explore. But still got a lot of recognition because the sector was historically overlooked by the innovators and researchers.
The Femtech sector is expected to scale $1.07 trillion by 2026 and has many opportunities to grow. If you have similar women's health startup ideas and want to turn them into reality, we are here to help you, at SyS Creations.
We are an Ontario-based healthcare-focused IT company that believes in empowering the healthcare ecosystem with innovative solutions. We have 7+ years of experience in healthcare IT software development, consultation, designing, and analytics.
Our team of experts includes a consultation specialist, experienced developers, designers, QA engineers, and analysts. 
We also have healthcare professionals onboard to validate and deliver clinical value. Imagine the outcome when such a healthcare IT-specific team is working on your women's health startup!