An Inspiring Healthcare Startup Story of Alula – Founded by Cancer Survivor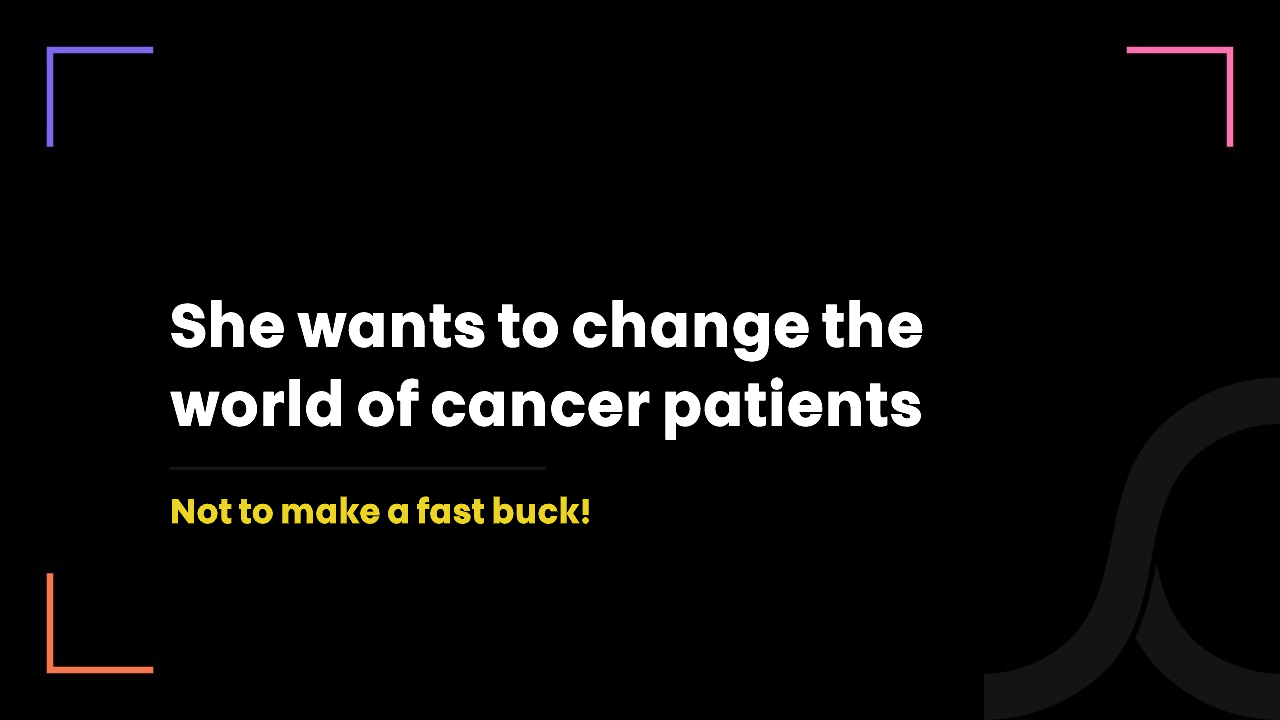 2 years ago
Every cancer survivor has a story to tell.
But only a few cancer survivors have a healthcare startup story to tell!
Liya Shuster-Bier is one of them.
Once helping her mother through her cancer journey as a caregiver, she was later trapped into the same struggle that she beautifully and successfully went through.
What was so special about her cancer journey was her highest awareness that helped her identify the underlying challenges of cancer care and the emotional pain every patient suffers while being treated for cancer.
After overcoming a rare form of non-Hodgkin lymphoma, Liya launched a startup named Alula to help some 1.8 million people in the United States that are diagnosed with cancer every year.
What is Alula - a platform for cancer care - and how does it help patients feel empowered and less lonely?
Alula is an online platform that is the fusion of digital community, communication tools, and marketplace.
It takes a radically holistic approach to help patients prepare for everything they will feel and require throughout their cancer care lifecycle.
For instance, the Alula platform enables patients to shop online for every small thing they would require while being treated for cancer - from oral thermometers to medication reminder labels.
To provide both ease and comfort to patients, Alula lets its users shop for products based on the type of cancer diagnosed with.
Moreover, patients can purchase products to tackle the side effects of cancer treatment. Here too, the Alula platform empowers patients to search and purchase products based on side effects.
The most exciting feature of the Alula is 'finding the words', which is a communication tool. Patients diagnosed with cancer can use its default customizable templates to announce, 'Hey, I am diagnosed with cancer!'.
This little tool is very significant for the patients as writing the 'I have cancer' email is very hard.
Another way Alula helps in navigating the cancer journey seamlessly is a sharable treatment calendar. With this, a patient can schedule a ride to the cancer center and organize people to sit with them at treatment on a prior basis.
Alula's platform for cancer care also shares real stories of cancer patients and survivors and other valuable resources. This ultimately gives strength and knowledge in the form of words to patients.
So, this way, Alula prioritizes an output-driven, less-lonely, and comfortable cancer care journey for patients over anything else.
What inspired Liya Shuster-Bier to launch Alula?
Liya said in an interview with TechCrunch that people research different things they would require to beat cancer and to ease their cancer journey on the internet.
Such as product recommendations, ways to communicate, ways to raise money for your treatment, ways to understand how to tell people that you have treatment.
For patients, the struggle is real as they can't find all that they are looking for in a single place. But now they do, thanks to a founder who launched a healthcare startup to make sure other people don't have to experience the same what she went through!
Liya further stated that her oncologist only told her that the long-term side effect of chemo would be hair loss. But she wasn't informed of where to find a hair wig.
The same happens with almost all cancer patients. They are not appropriately guided on how to tackle the side effects of cancer treatment and where to buy products to mitigate other health and wellness risks rising with cancer treatment.
Moreover, awful mental health is what strikes first when a patient is diagnosed with cancer. Liya experienced the same. So, Alula creates a path out of depression and mental health issues for patients with a more human-focused approach.
In essence, Liya's problems while she had cancer and the things she came to know through other patients and clinicians inspired her to do what no one has dared yet to do!
What is the future plan of Liya Shuster-Bier for Alula?
Liya said in a podcast hosted by TechCrunch News Editor Darrell Etherington and Managing Editor Jordan Crook, she is creating a centralized location for cancer patients to make it easy to shop, learn and figure out how they design a completely new life.
Alula will also continue working alongside oncologists on a large scale to push the survivorship rate over 70%.
She further stated that when she discovered that there wasn't an integrated care system, she was stunned while going through the treatment. So, she is also aiming for that as well.
Alula - since its inception - has been more focused on eliminating healthcare disparities. It currently follows the D2C (Direct-to-Consumer) model and makes its medical supplies available in 36 states of the United States within 48 hours of order.
To further expand its reach, Alula will soon launch B2B and B2C channels by establishing partnerships with cancer centers across the country.
What the Alula team is most excited about is its upcoming and first-of-a-kind behavioural and psychosocial dataset. Liya believes that this dataset would become a major cause of better survival rates, lower adverse events, lower hospitalization rates, and increased chemotherapy uptake.
Considering its future plan and ongoing efforts, we firmly believe that Alula will be the reason for the smile on EVERY cancer patient's face! 
Our other useful resources:
We discussed this story with our CEO and sharing a note here:
What used to be ignored by the healthcare system is now being addressed by a startup at the core level!
Alula is doing an outstanding job. It is redefining the healthcare startup ecosystem by touching the real pain of patients.
Alula is the best example of how to get inspired and start a healthcare startup to help a large community with real problems.
Healthcare startups should be more focused on the 'human model' than a business model because healthcare is more about people and less about profit.
So, if you have any fantastic healthcare startup ideas, we would love to help you with its technical and compliance implementation. That would be a task of dignity for us!