Build Custom Hospital Inventory Management Software or Solution to Not Keep Wasting Time & Money On Medical Inventory Management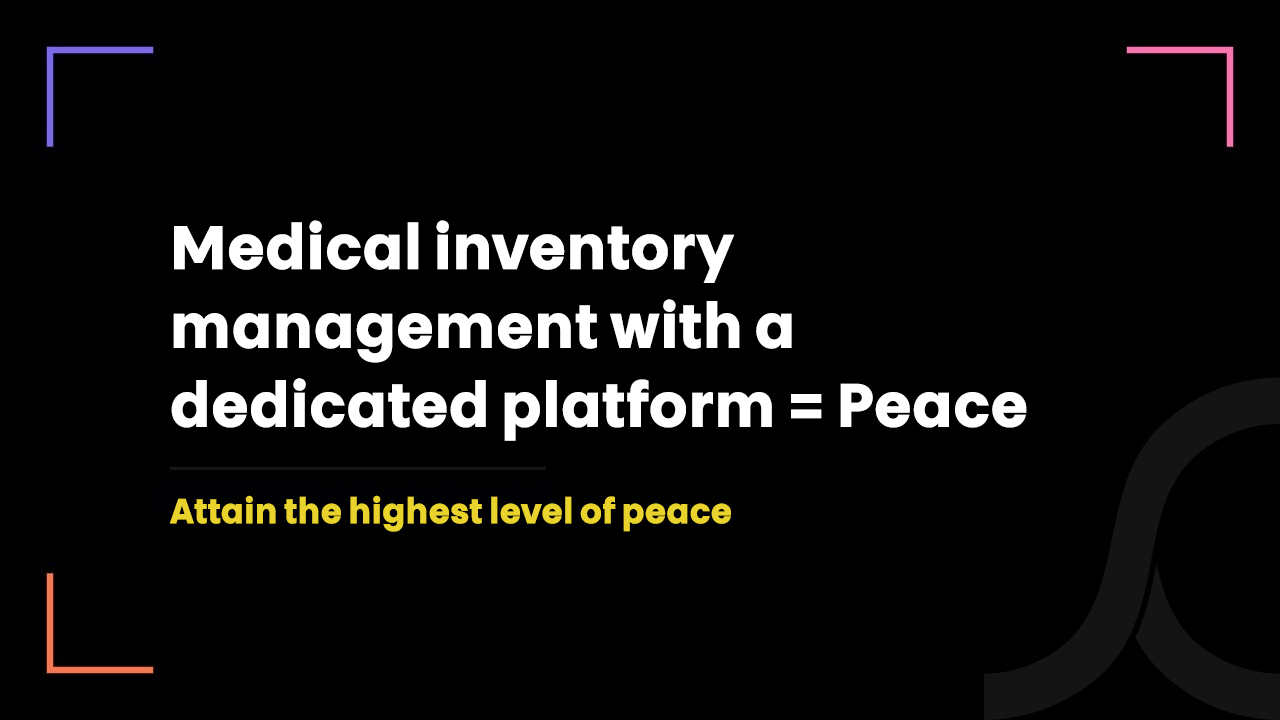 1 month ago
Every second counts in the emergency room. 
All medical equipment should be easily discoverable to ensure proper care is being provided in a timely manner.
As an extra minute spent in finding medical equipment can result in a heartbreaking and life-threatening outcome.  
Hospitals already know how crucial inventory management is.
However, due to technical and financial challenges, the majority of hospitals avoid using dedicated hospital inventory management solutions.
Instead, they either maintain inventory in Excel or on paper which is indeed a time-consuming, costlier, tedious, and error-prone process. 
So, if you're not fascinated by the idea of maintaining medical inventory on Excel or paper, this blog is for you.
How crucial hospital inventory management is?
Well, hospitals lose billions of dollars as well as many thousands of hours every year due to poor inventory management solutions.
With an increasing number of patients and different medical departments within the same healthcare setting, medical inventory solutions or management becomes very difficult and less efficient. 
However, a healthcare setting should never give a cold shoulder to seamless management of its inventory because …
Imagine a hospital all of sudden identifies almost zero stock of surgical masks.
It needs to place an order quickly while putting ongoing administrative tasks on hold or arrange temporary masks until the actual order gets delivered.
Hospitals tend to order extra stock than needed as they doubt that they will soon run out of it and will not manage to place the order before it runs out.
Many vendors also charge extra if they have to fulfill orders on short notice.
Clinicians can't remember where each of the medical equipment is placed.
Thus, they always need to spend more time finding the exact location of the medical equipment they are looking for.
The situation becomes worse when they are in urgent need of medical equipment and can't find it easily.
Each purchased item in a hospital should be added to the hospital revenue management solution to make payments and figure out overall spending and total profit.
Without a proper hospital inventory management solution, purchased items can go unattended by a revenue management solution which can create financial chaos if the order value is very high.
An inefficient medical inventory solution restricts the healthcare professionals to get the right medical equipment, at the right time for the right patient.
As a result, it badly influences the overall productivity of the organization and medical staff.
What's more important here is that it directly impacts the quality care of experience and overall patient satisfaction.
Means, if you want to thrive as a healthcare organization, medical inventory management software or solution is the most essential for you.
How important is hospital inventory management software?
A hospital inventory management solution is the most underrated healthcare digital solution.  
It is a mobile and web-based platform just like other healthcare platforms.
It keeps track of every piece of medical equipment available in the hospital and shows the exact location and quantity of it to authorized users. 
Users can access all information of the inventory from either the mobile app or web browser by signing in with authorized credentials.
Following are the top benefits of a medical inventory management solution.
Location tracking of medical equipment 
Be it ventilators, EMR carts or even surgical beds, authorized users can easily know where it is currently in the entire hospital and real-time as well as historic usage of that medical device.
Hospital inventory management software can automatically place orders for any specific medical equipment before it gets out of stock.
Minimize expired inventory 
By alerting you with a list of inventory which is having an expiry date in the near future, the hospital inventory solution ensures that you minimize waste of medical inventory.
Predict the future demand 
Based on your historic data, the hospital inventory management solution automatically suggests to you the inventory you will require in the coming months.
Last but not least, AI and ML-enabled medical inventory solutions can predict exact demand without compromising accuracy.
Explore the top features of the hospital inventory management software
Real-time inventory tracking
Purchase and supplier management
Real-time and accurate inventory value
Inventory reporting and tools
Barcoding and tagging
Inventory forecasting
Real-time alerts and notifications
IoT integration to automate tracking, reporting and the list goes on and on
Real-time updates
Stock returns handling
Backup and security of the inventory
Technical support
Why should you avoid using a 3rd party medical inventory solution for hospitals?
If you are planning to manage medical inventory from mobile and web, you have two options. Either you utilize a 3rd party solution or build your own solution. 
The first option seems easy as you receive a ready-to-use platform that you don't have to manage. Indeed, the short-term benefits of choosing a 3rd party platform are great as you can quickly start using it and pay a very little upfront fee.
However, in the long run, any 3rd party healthcare platform isn't a rational choice. Why? Because
All 3rd party SaaS-based medical inventory solutions charge you a monthly fee which you have to pay for just using their platform without any ownership.
They also provide several different packages with an affordable package that only contains basic features. Meaning, you leave with no choice but to purchase their premium package to derive maximum benefits.
What we are trying to say here is, rather than paying them $30000 to $40000 during your subscription period of 36 to 48 months for just using the platform without ownership, invest the same amount and build your own platform as per your needs.
All 3rd party hospital inventory management software is built with an approach of 'one fits all'.
Thus, it is most likely that it cannot align with your custom needs. As a result, you end up paying hugely for the software which does not provide you with any value.
Moreover, many 3rd party medical inventory software providers offer you the flexibility to customize their platform as per your needs. But they charge extra for that customization.
How can we help you build a hospital inventory management software or solution?
We're an Ontario-based healthcare-specific IT company. 
We have only been working with healthcare providers, healthcare entities, healthcare startups, and healthcare enterprises for more than 7 years.
With our healthcare-centric knowledge and passion, we help them solve all challenges by building mobile/web apps, integrating healthcare systems, and automating healthcare administrative processes. 
When it comes to hospital inventory management solutions or software, we have the knowledge and all resources including developers, designers, business analysts, and compliance specialists to build it from scratch while considering all of your needs and enterprise vision. 
What uniquely we provide you are clinical value and peace of mind as we strongly believe those are something that matters most in the healthcare industry but are very difficult to find.
Here is the process we follow to achieve your project successfully.
Requirement assessment >> series of consultation >> signing NDA and onboarding >> workflows >> documentation >> UI/UX >> development >> QA >> compliance audit >> pilot >> deliver!