Hospital Inventory Management Software: Features, Functionalities, Benefits & Cost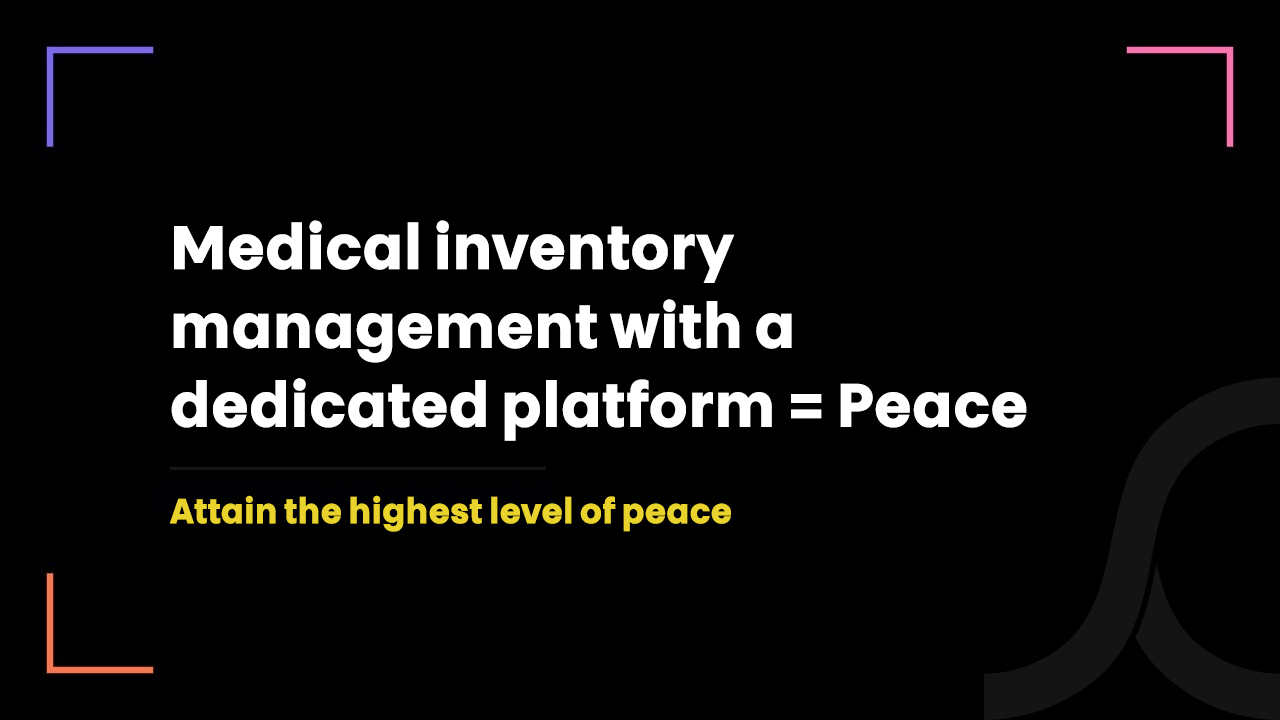 8 months ago
Hospital inventory management software is the first step towards saving time, cost, and life!
Because every second counts in the emergency room.
All medical equipment should be easily discoverable at the point of care.
Reason – an extra minute spent in finding it can result in – a life-threatening situation.
Hospitals already know how crucial inventory management is.
However, the majority of hospitals still maintain inventory in Excel or on paper.
Such an approach is indeed – time-consuming, costlier, tedious, and error-prone.
So, if you're planning to avoid such a manual process, we have something epic for you.
Our ready-to-use hospital inventory management solution!
And in this blog, we are going to share everything about it.
An overview of hospital inventory management software
We have a ready-to-use solution for hospital inventory management.
In other words, you can use the software right away.
But in case you have unique needs (in software), you can also customize it accordingly.
Besides, it is a web-based platform. So, there is no need to install it.
You can access and use software – from any device, any browser.
For a better understanding, the following are the real-screen images of hospital inventory management software.
(Note: These are not the final images of our solution. We customize it according to your unique needs before handing it over to you.)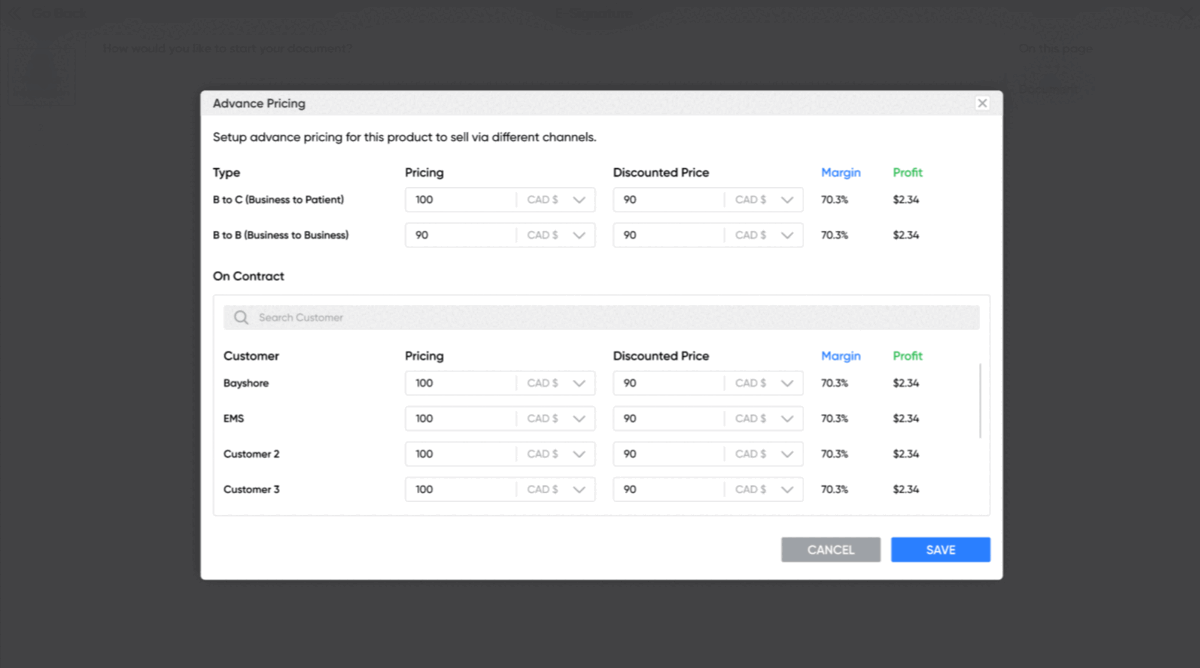 4 Mind-blowing functionalities of hospital inventory management software
Our solution helps you keep track of every piece of medical equipment available in the hospital and shows the exact location and quantity of it to authorized users.
Furthermore, users can access all information on the inventory from a web browser by signing in with authorized credentials.
Explore other functionalities of our solution.
1. You can customize the software as much as you want
If you have unique requirements, you have full control over customization.
These unique needs may include –
Workflow
Features
Functionality
Compliance
Branding
Usability
We aim to – let you acquire the solution that fits into your hospital inventory management smoothly!
2. It is not just a solution. It is an entire ecosystem!
Our solution for hospital inventory management software has multi-user architecture.
It means – there is a separate web portal for each internal and external user.
For a better understanding, explore the below image.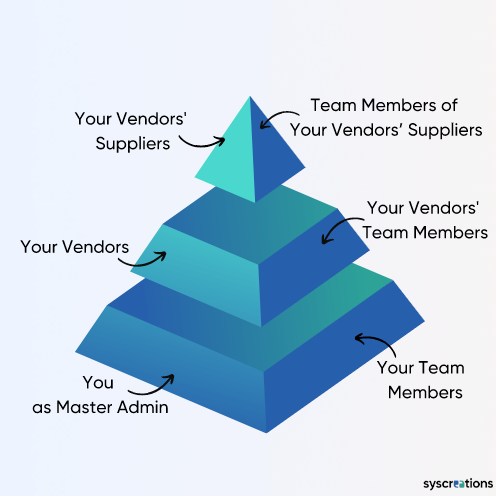 1. You as a master admin:
You can create and manage accounts for your internal and external team members from the admin portal.
Your internal team may include – healthcare professionals or inventory managers.
Meanwhile, your external team may include – your suppliers and vendors and their team members.
2. Your team members:
Your team members can manage all the inventory-related tasks such as – product listing, warehouse management etc. – from their separate portals.
3. Your vendors:
Your vendors can manage all the supplies-related tasks from their own portal.
They can also include their team members and suppliers to smoothen their operations.
3. It is compliant medical inventory management software
Being a healthcare-focused IT company, we comprehend the importance of compliance.
Hence, our solution to inventory management software for hospitals is compliant with several data privacy, and security laws regulated by the federal government.
It includes – HIPAA, PHIPA, PIPEDA, and GDPR.
4. It has no-code capabilities that you'll not find elsewhere!
The name 'no-code' explains everything.
It enables you to configure the hospital inventory management software workflow – according to your needs.
What's interesting here is that – you can do it without having any coding knowledge.
To help you understand it better, let us give you an example of its no-code checklist maker feature.
This feature helps you create daily, weekly, monthly, and yearly checklists to streamline your hospital inventory management..
To create a custom checklist – you just need to follow 6 simple steps.
In the first 5 steps, you have to select and enter your preference and in the last step – you just need to validate it as shown in the below image.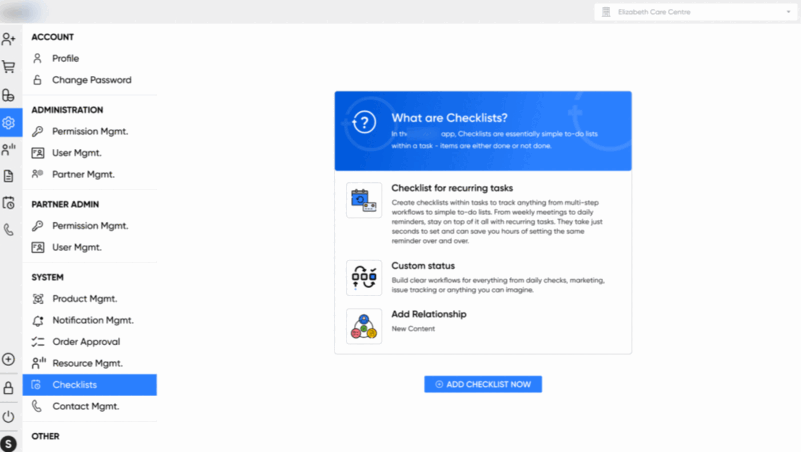 The unique pricing structure of hospital inventory management software!
Unlike third-party or SaaS software – we don't have a monthly or yearly pricing model.
Because such a pricing structure comes up with tons of drawbacks.
From usability to customization and long-term ROI – it never delivers value.
But with us, you can avoid such roadblocks.
You just need to pay a one-time fee!
And here is what you'll gain as a bonus.
No packages. No plans. No add-ons. You'll pay for what you need.
You'll get the software usage rights for a lifetime.
An unlimited number of internal and external users can use it.

Top features of medical inventory management software
We haven't picked these features randomly.
But we have discussed and selected it with the help of 10+ Ontario-based hospitals.
Because we want to sell experience. Not just a piece of technology.
So, let's explore some important features first.
1. Inventory management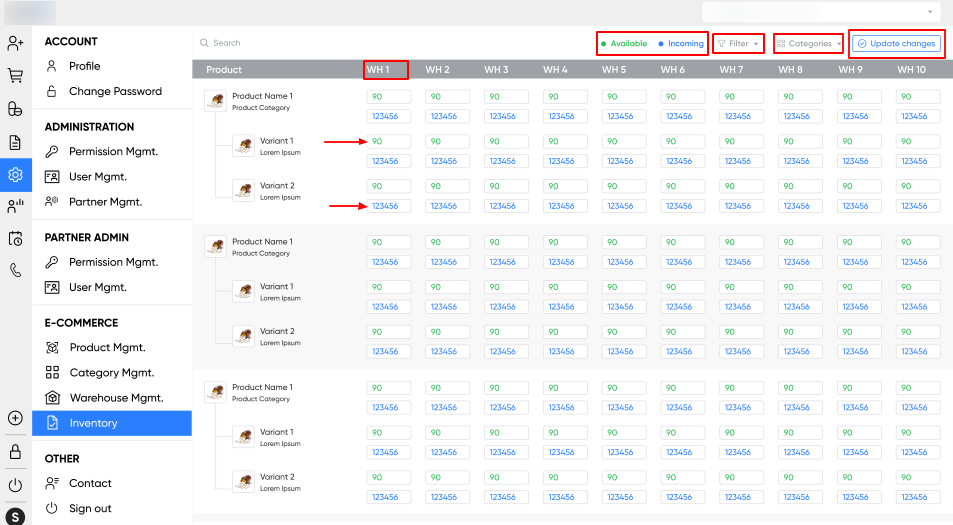 From the dashboard, you can easily get a clear view of all your hospital inventory.
For example,
View the product name by its categories
Available and upcoming products in each warehouse (with quantity)
Explore all the product categories
You can update or change the details for each product.
2. Product management:
You can list and manage all your high and low-value items in one place.
It may include – medical and non-medical equipment, pharmacy products, etc.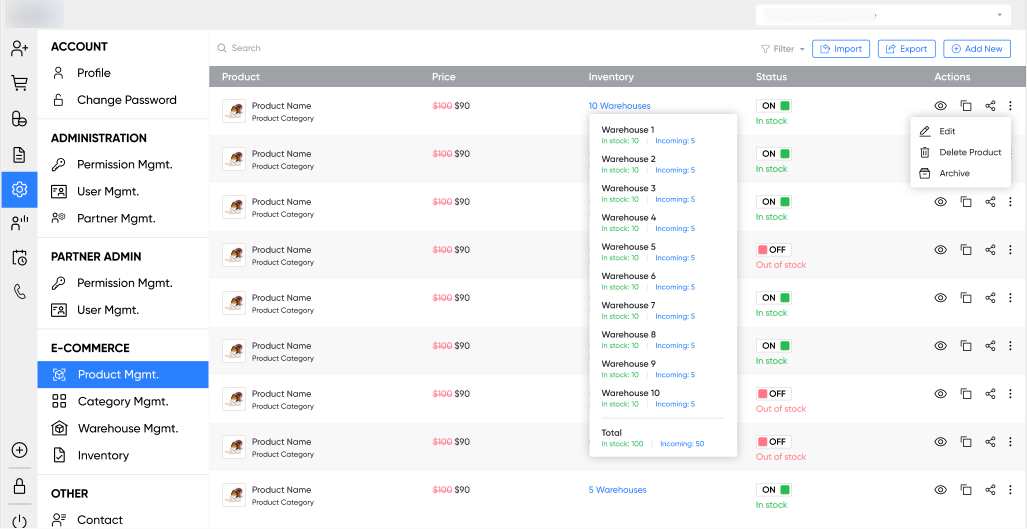 For product listing – you just need to follow these simple steps.
Add product details
Set the quantity
Set pricing
Add product video (if there is any)
Select product category
Additional configuration
To understand it more clearly, here is a step-by-step image guide.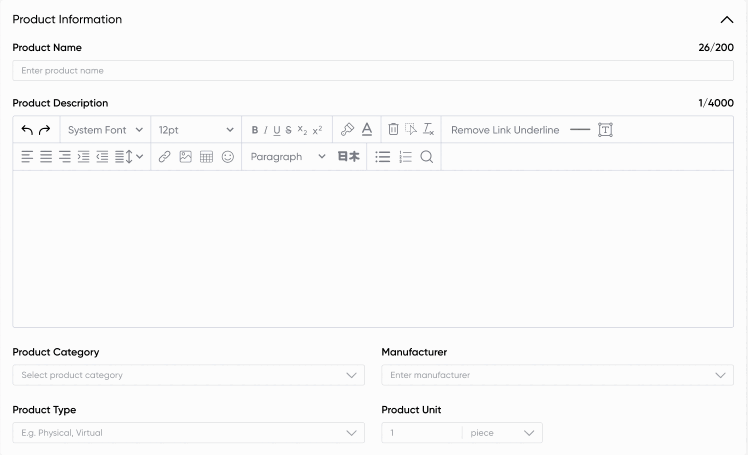 3. Category management
Hospital inventory management contains tons of various products.
So, to keep it well-organized and save time and cost – you can use the category management feature.
In which, you can create categories and align the reliable products under each category.
For example, you can make different categories like –
Prescription-based products
Non-prescription-based products
Non-medical equipment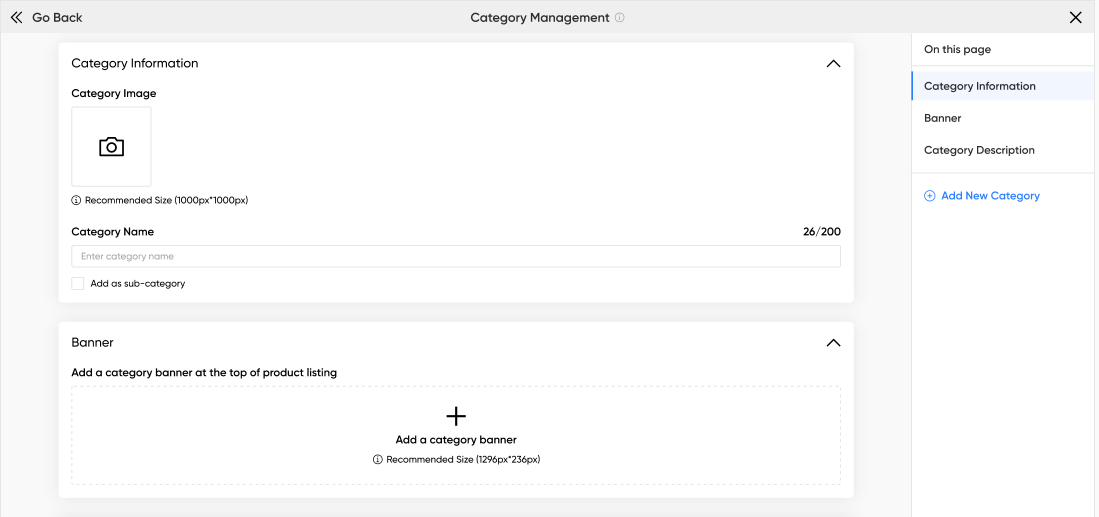 4. Warehouse management
You can add a new warehouse with just a simple step as shown in the below image.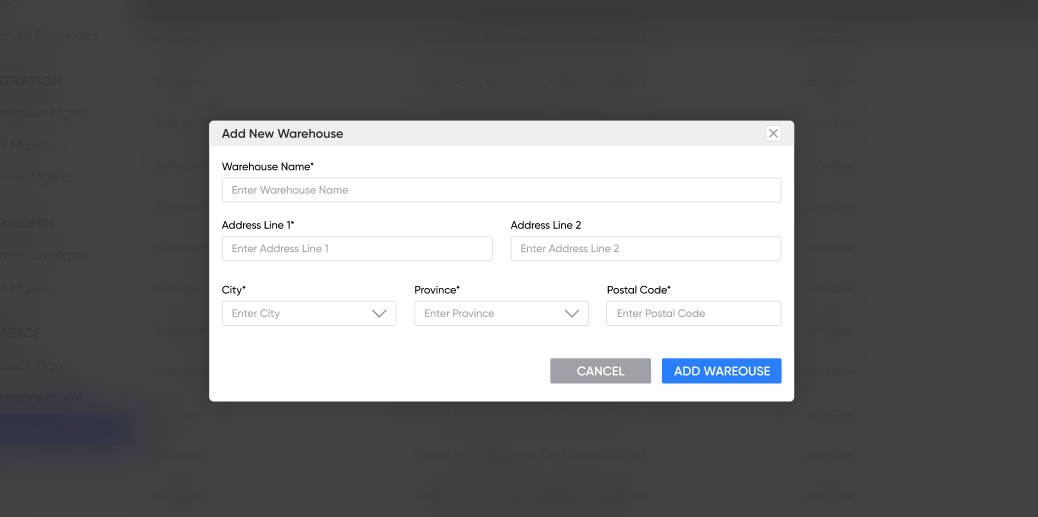 And from the dashboard, you can view all the warehouses.
In which you can explore – available and upcoming products in each warehouse.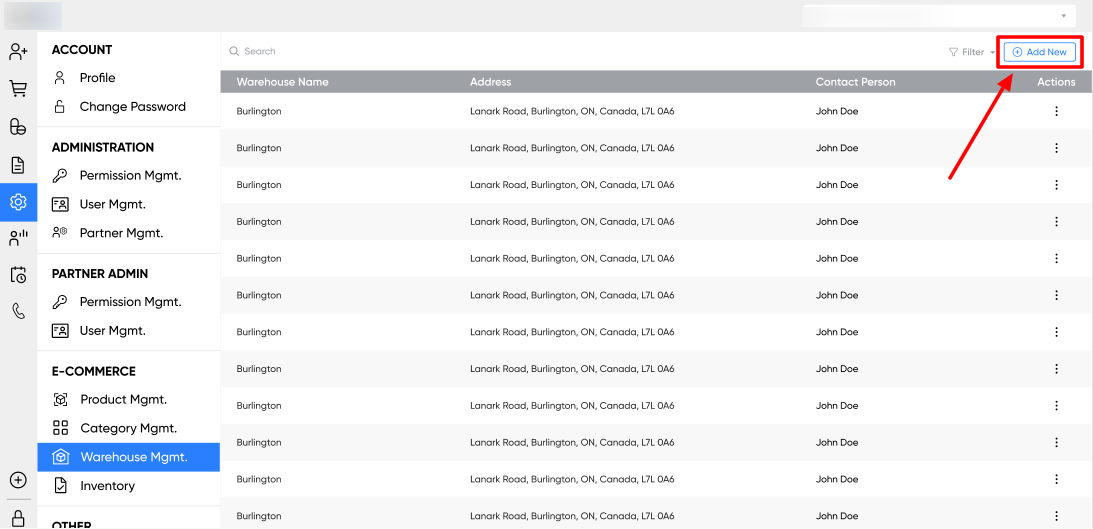 5. Secure chat with internal and external team
This is one of the best features of hospital inventory management software.
Because it simply helps you and your internal and external staff to communicate with each other in real time.
This not just streamlines your inventory process but also reduces manual errors and operational time and cost.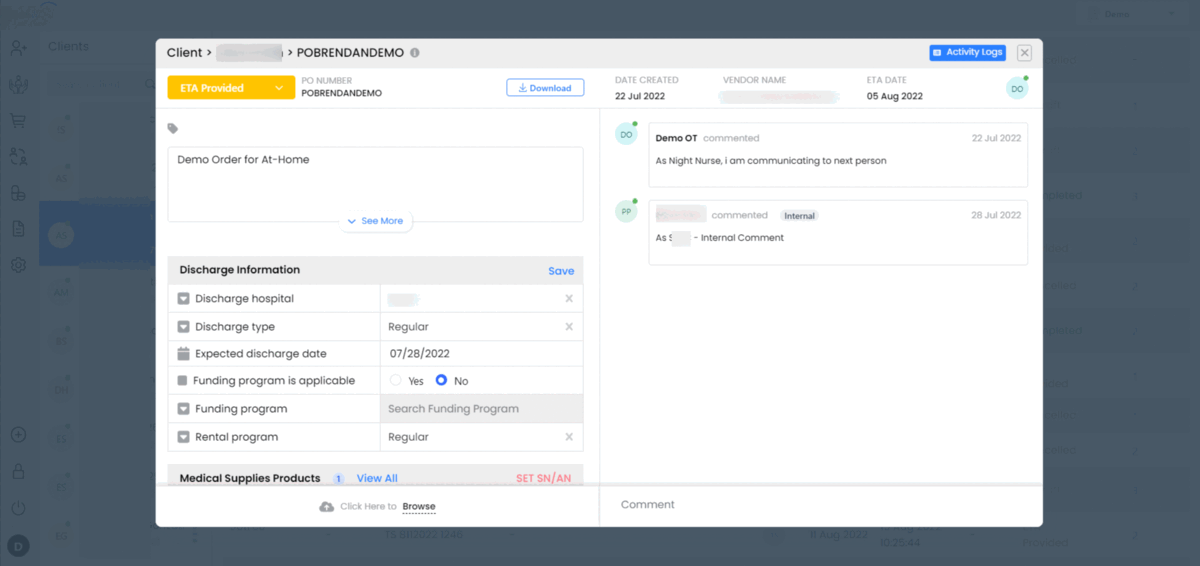 Read our useful article on: HIPAA compliant texting app
Apart from that, the following are other features of medical inventory management software.
Real-time inventory tracking
User permission management
Team management
Document management
Vendor management
Task management
Purchase and supplier management
Real-time and accurate inventory value
Medication management
Medical equipment management
Inventory forecasting
Real-time alerts and notifications
Real-time task updates
Compliance monitoring
How crucial hospital inventory management is?
Well, hospitals lose billions of dollars as well as many thousands of hours every year due to poor inventory management solutions.
With an increasing number of patients and different medical departments within the same healthcare setting, hospital inventory management becomes very difficult and less efficient.
However, a healthcare setting should never give the cold shoulder to seamless management of its inventory because,
Imagine a hospital all of a sudden identifies almost zero stock of surgical masks.
It needs to place an order quickly while putting ongoing administrative tasks on hold or arrange temporary masks until the actual order gets delivered.
Hospitals tend to order extra stock than needed as they doubt that they will soon run out of it and will not manage to place the order before it runs out.
Many vendors also charge extra if they have to fulfill orders on short notice.
Clinicians can't remember where each of the medical equipment is placed.
Thus, they always need to spend more time finding the exact location of the medical equipment they are looking for.
The situation becomes worse when they are in urgent need of medical equipment and can't find it easily.
Each purchased item in a hospital should be added to the hospital revenue management solution to make payments and figure out overall spending and total profit.
Without hospital inventory management software, purchased items can go unattended by a revenue management solution which can create financial chaos if the order value is very high.
An inefficient hospital inventory management restricts healthcare professionals to get the right medical equipment, at the right time for the right patient.
As a result, it badly influences the overall productivity of the organization and medical staff.
What's more important here is that it directly impacts the quality care of the experience and overall patient satisfaction.
Means, if you want to thrive as a healthcare organization, hospital inventory management software is the most essential tool for you.
Top benefits of having a hospital inventory management software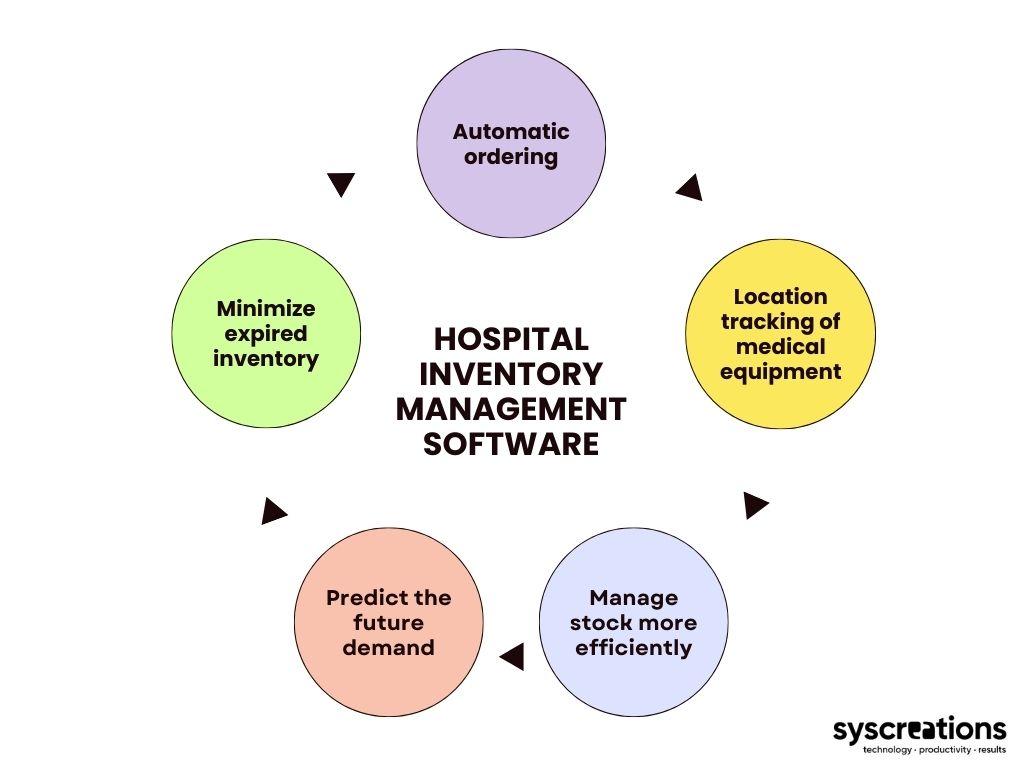 1. Location tracking of medical equipment
Be it ventilators, EMR carts or even surgical beds, authorized users can easily know where it is currently in the entire hospital and real-time as well as the historic usage of that medical device.
2. Automatic reminders for ordering
Hospital inventory management software can automatically reminds you to place orders for any specific medical equipment before it gets out of stock.
3. Minimize expired inventory
By alerting you with a list of inventory having an expiry date shortly, the hospital inventory solution ensures that you minimize the waste of hospital inventory.
4. Predict the future demand
Based on your historic data, the software automatically suggests the required inventory in the coming months.
Last but not least, AI and ML-enabled software can predict exact demand without compromising accuracy.
5. Manage stock more efficiently
The hospital management software allows you to get a detailed view of stock on a single screen.
For example, stock availability, quantity, each stock information, etc.
This helps you make a better decision about your inventory management in a timely and cost-effective manner.
Apart from that, the following are other benefits of our healthcare inventory management software.
Saves time for enhanced patient care
With automated inventory management, hospital staff can spend less time manually counting and tracking inventory, and more time on patient care and other critical tasks.
Increases medical staff productivity and efficiency
With real-time inventory tracking and alerts, hospital staff can quickly and easily find the items they need, reducing the time and effort required to locate and restock supplies. It also reduces the possibilities of stock-outs.
Right supply to the right patient at a right time
Accurate tracking of inventory levels and expiration dates helps hospitals ensure that they are using only safe and effective medical products and supplies.
Increased regulatory compliance
Inventory management software can help hospitals comply with regulations and standards by providing accurate and up-to-date inventory information, tracking lot and serial numbers, and ensuring the proper disposal of expired or recalled items.
Four valuable integration for hospital inventory management software
Health tech performs better when you integrate it.
With integration, you can improve your operational efficiency, lower manual errors and save costs and time – effortlessly.
Following are the valuable integrations that you can perform for inventory management software for hospitals.
1. EMR/EHR: To automate the recording of medications provided to patients.
2. Hospital mobile app: To use all the features of the hospital inventory management system.
3. Supply management software: To get a clear view of all the medical supplies and restocking.
4. Digital medication issue registries: To identify medication theft.
Why should you avoid using third-party hospital inventory management software?
Indeed, the short-term benefits of using a 3rd party platform are great.
Because you can quickly start using it and pay a very little upfront fee.
However, in the long run, any third-party inventory software isn't a rational choice.
Because,
1. Its pricing will never benefit you in long-run
All SaaS-based medical inventory management software charges you a monthly or yearly fee.
Talking about packages, well, they follow a smart approach.
In which – their affordable package only contains basic features.
Meaning, you leave with no choice but to purchase their premium package to derive maximum benefits.
2. Customization
All third-party software is built with an approach of 'one fits all'.
Thus, it is most likely that it cannot align with your custom needs.
As a result, you end up paying hugely for software that does not provide you with any value.
Moreover, many third-party hospital inventory management software providers offer you the flexibility to customize their platform as per your needs.
But they charge extra for that customization.
Apart from that –
You have to spend extra for each user.
There is no surety for data privacy and security.
Once you stop paying subscription fees, the next minute you'll lose software access.
Thus, the smartest solution here is – our hospital inventory management solution.
A simple process to acquire hospital inventory management software
With us, even the acquisition process will give you peace of mind.
Step-1: Fill up the contact form.
Step-2: We'll get back to you within 2 to 4 hours.
Step-3: Our team will give you a live demo of the product along with its costs.
Step-4: If it fits your needs, we'll host it on your own server.
But in case you have customization requirements,
Step-1: Tell us your requirements.
Step-2: Our expert team will listen to it and give you a timeline and cost estimation for it.
Now just sit back and relax!
We have an in-house development team.
And since the base is ready, it'll take only a few days for customization.
Once it is done, we'll perform a compliance audit and usability testing.
After that, we'll give you a working demo of the product and host it on your server.

But who are we?
Well, we're an Ontario-based healthcare-specific IT company.
For the past 8+ years, we have only been working with healthcare – providers, entities, startups, and enterprises.
With our healthcare-centric knowledge and passion, we help them solve all challenges by developing mobile/web apps, integrating healthcare systems, and automating healthcare administrative processes.
We have a team of 50+ IT professionals who have been performing health tech solutions since the first day of their professional careers.
It includes – web and app developers, UI/UX designers, business analysts, QA engineers, compliance specialists, AI and ML experts, RPA engineers and integration specialists.
What uniquely we provide you are clinical value and peace of mind!
Because we strongly believe those are something that matters most in the healthcare industry but are very difficult to find . . . .