Osmind Raised $40 Million for Mental Health EHR: Explore Our Mental Health EHR integration & Development Solutions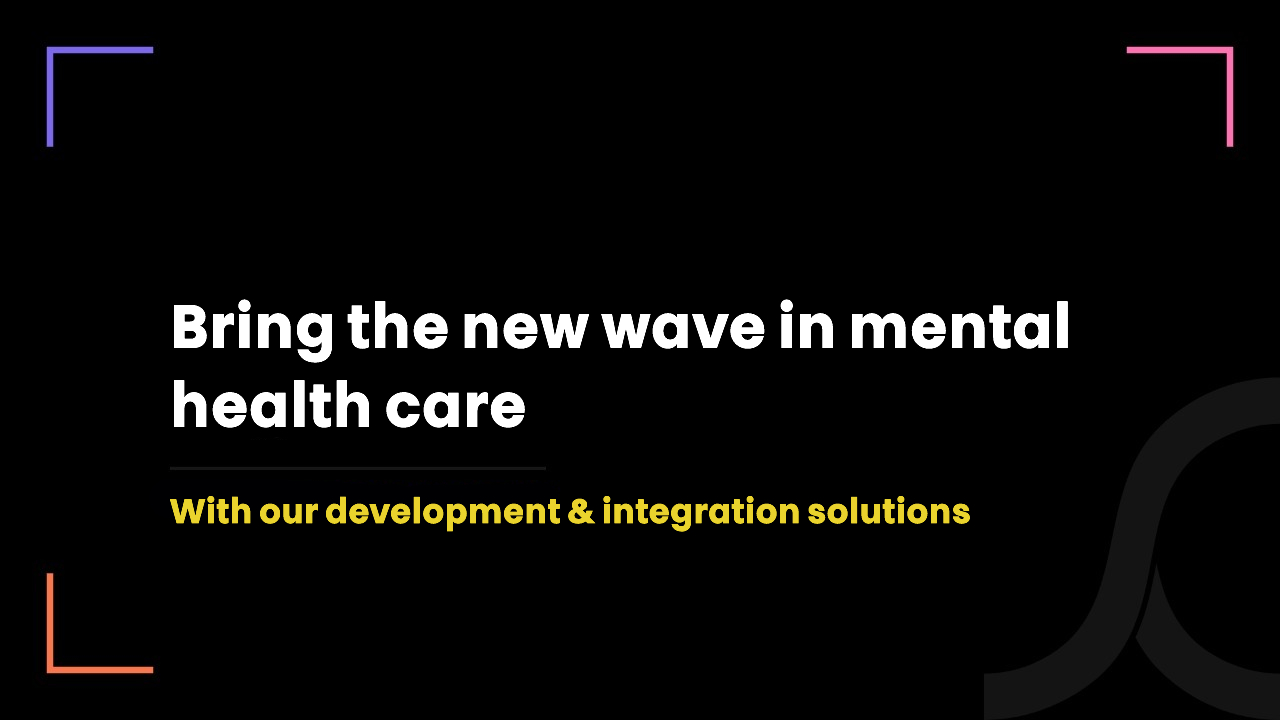 1 year ago
Needless to say, mental health is the leading health concern across the globe, especially among young adults.
Healthcare professionals are finding innovative ways to provide effective and evidence-based mental health solutions.
However, most of them are still using the same old-age health tech software or pen and paper.
On a crucial note, the healthcare industry must focus on health data to provide adequate mental health treatment.
With the same vision, a San Francisco-based startup mental health EHR provider Osmind is transforming the mental health industry.
So, let's explore more about it.
What is Osmind?
Osmind is a leading mental health EHR provider for psychedelic and ketamine therapies.
Osmind believes that people living with a poor mental health need a convenient, effective, and life-saving treatment.
For that reason, Osmind offers its mental health EHR software to psychiatrists, mental health researchers, and other healthcare professionals to empower their evidence-based mental health solutions.
Recently, Osmind raised a whopping $40 million to scale up its game-changing technology.
We're excited to share that we have raised $40M in Series B funding, led by @DFJGrowth.

Thank you to our investors who share our mission to advance breakthrough mental health treatment and research.
Learn more about our vision for this next step: https://t.co/wBhIeuv4Qu pic.twitter.com/DwkLUz8UTV

— Osmind (@OsmindHQ) May 10, 2022
Let's take a deep insight into the Osmind mental health EHR software for clinics and other mental care professionals
Being a mental health software provider, Osmind thinks that a patient-centric approach is a key to improving a quality care experience.
To achieve that, mental health clinics or healthcare providers must improve their clinical workflows.
For that, Osmind offers its robust platform which is an all-in-one solution for the care providers.
Let's explore each platform in detail.
1. Ketamine EHR platform:
Osmind offers a ketamine-specific health record platform and patient portal which is user-friendly and purpose-built software.
The EHR platform enables healthcare professionals to provide measurement-based mental health care solutions with its simple yet effective features.
The benefits of the ketamine EHR platform are,
It optimizes the workflows
Smart alerts for the patient's symptoms
Multi-calendar, intake forms, e-signature, and patient sheets in one place
2. Psychedelic-assisted therapy EHR:
To empower the psychedelic-assisted therapy, Osmind provides its EHR and patient engagement platform for the mental health therapist.
Using the platform, a therapist can easily automate some of the tasks such as patient charting and mood monitoring without any complexity.
Here are the benefits of it.
Improve psychedelic-assisted therapy approaches
Vital sign monitoring of the patients
Scale up the workflow procedure
3. Psychiatry EHR software:
Let us tell you one important thing.
Osmind has a psychiatrist and mental health research team that works on evidence-based care solutions.
With their help, Osmind built a powerful EHR software for psychiatry to give peace of mind to both psychiatrists and patients in the same environment.
Using the software, psychiatrists can maintain patient information, prescription, and care plans hassle-free.
Why choose a mental health-specific EHR for mental health conditions?
Traditional mental health treatment is not so effective as it's not able to meet the patients' unique and complex mental health needs.
In other words, a purpose-built EHR system needs to address those primary workflow concerns of the care providers.
For that reason, a mental health EHR is the most promising way to improve patient outcomes and clinical workflows at the same time.
Why? Because it carries a single intent – to provide mental health therapy workflow solutions for the mental health specialist.
A mental health EHR software enables the clinician and research team to closely analyze the patient data to improve evidence-based care solutions for severe mental health diseases.
Moreover, it automates and streamlines multiple mental health therapy workflows for clinicians so that they can focus on the patient's mental health treatment.
What are the benefits of mental health EHR software?
EHR for a mental health clinic is helpful for the patient, healthcare providers, and clinic health system under one roof.
Apart from that, explore its other key benefits.
Improves patient outcomes
It enables to provide a more comprehensive mental care solutions
Reduces the healthcare professionals burn out
Can explore the large-scale ketamine clinical data
Automated vital sign monitoring and alerts
Seamless coordination between other care team members
Healthcare professionals can easily monitor the patient rating scale
Easily measure the progress of the patients
Superbill generation and submission without any complexity
Let us guess one thing.
You want to help both patients and care providers at the same time with mental health EHR software, right?
Don't be concerned. You are in the right place!
Explore our mental health EHR solutions
Whether you need a custom mental health EHR or only want mental health EHR integration with your current system, we can assist you in all scenarios!
Solution #1 – Custom mental health EHR development
When it comes to custom EHR development, we have ultimate expertise in the same. Because we are a healthcare-focused IT company.
It means we only perform healthcare IT projects!
With our dedicated skillset and proven healthcare IT understanding, we can build mental health EHR software as per your clinical or business requirements to scale up and supercharge your mental health care efforts.
For that, we have healthcare-specific technical experts who do clean and result-driven coding.
What we can't avoid in the custom EHR development are accessibility and functionality as it's utilized in the intense clinical environment.
To achieve that, we have a dedicated team of UI/UX designers so that you can use the EHR with ease.
Needless to say, EHR needs to be extremely precise. This means we can't afford an error in EHR for a mental health clinic.
And for that, we have a highly-qualified team of QA engineers who are the greatest at making an EHR more efficient.
But the most important thing in custom EHR development is "secure patient data".
It means EHR needs to be fully compliant with the patient data privacy laws.
And being a healthcare IT company, we are familiar with how securing patient data is necessary to avoid hefty fines.
That's the reason, we have a compliance specialist in our team so that your custom mental health EHR can meet all the compliance laws by the federal government.
Solution #2 – Mental health EHR integration
EHR integration with the other healthcare system is a crucial and complex task as the functionality of both systems is vastly different.
Moreover, data exchange between those two systems must be accurate and seamless. And for that, achieving interoperability is the most significant task.
Without it, you can't achieve streamlined integration which results in a poor quality care experience as there is a lack of standardization.
To avoid all this mess, we have a dedicated team of healthcare integration specialists who are masterminds when it comes to achieving interoperability and compliance.
So, if you want to empower your mental health treatment or business efforts, let's achieve that with the same vision in mind!
Read our related article on: Mental health practice management software