On-Demand Nurse App Development: A Comprehensive Guide to Technical, Business & Compliance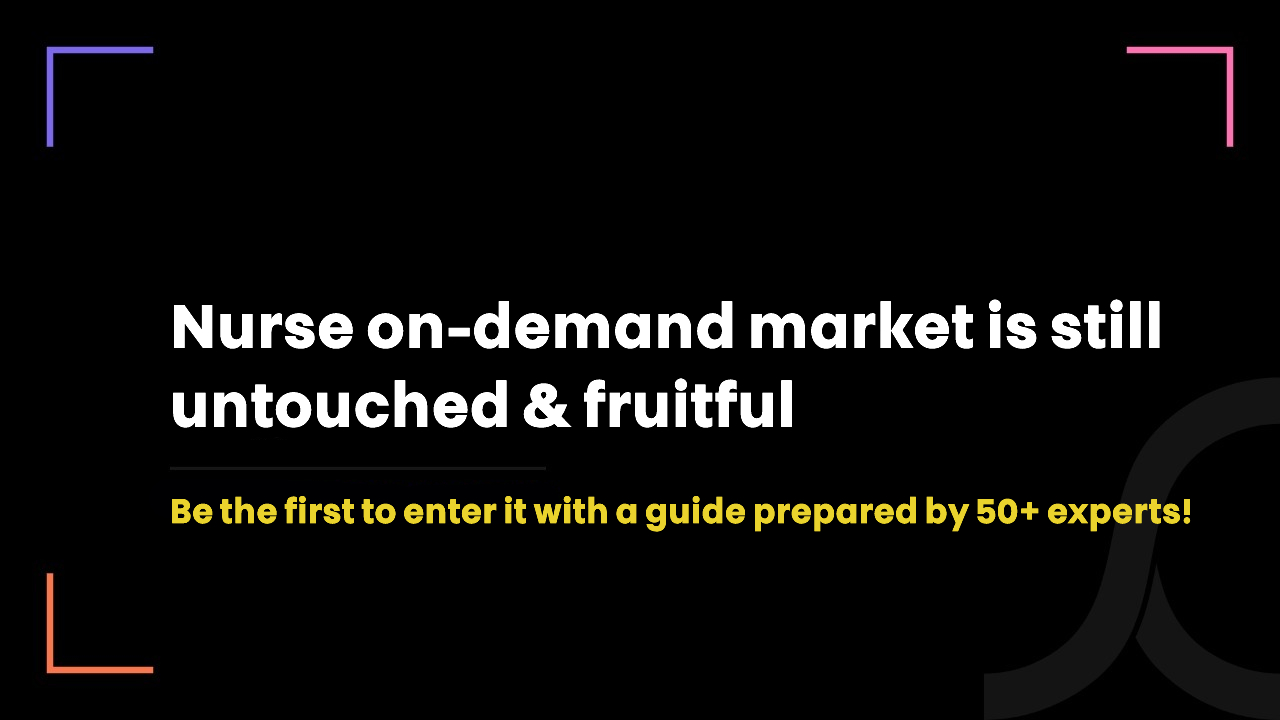 5 months ago
Want to build an on-demand nurse app?
Or just want to grab some awesome knowledge regarding the Uber for nurses concept?
This blog has everything you need for it – from technical to business and compliance!
But why should you prefer this blog?
We are an Ontario-based healthcare-specific IT company.
We have been proactive in almost every healthcare market for the past 8+ years.
And being only a healthcare-focused IT company, we have extensive knowledge and ultimate expertise in an on-demand nurse app or any other healthcare app.
When we say 'healthcare-specific' – we also mentioned our 50+ business, technical and compliance experts.
It includes – UI/UX designers, web and app developers, compliance specialists, business analysts, QA engineers, integration experts, RPA engineers, and AI & ML specialists.
With our 3Es – experience, expertise, and experts; we have written this blog to help you build the best Uber for nurses in Canada, the USA, the UK, or any other market!
How does an on-demand nurse app work?
It works similarly to other on-demand apps available in the market.
A user can book any service and receive it from the service provider in no time.
For example, Uber for taxis provides taxi services within minutes – at any time, from anywhere.
Similarly, in the Uber for Nurse app, patients or healthcare facilities can book services and nurses can provide the services as per their needs; within minutes.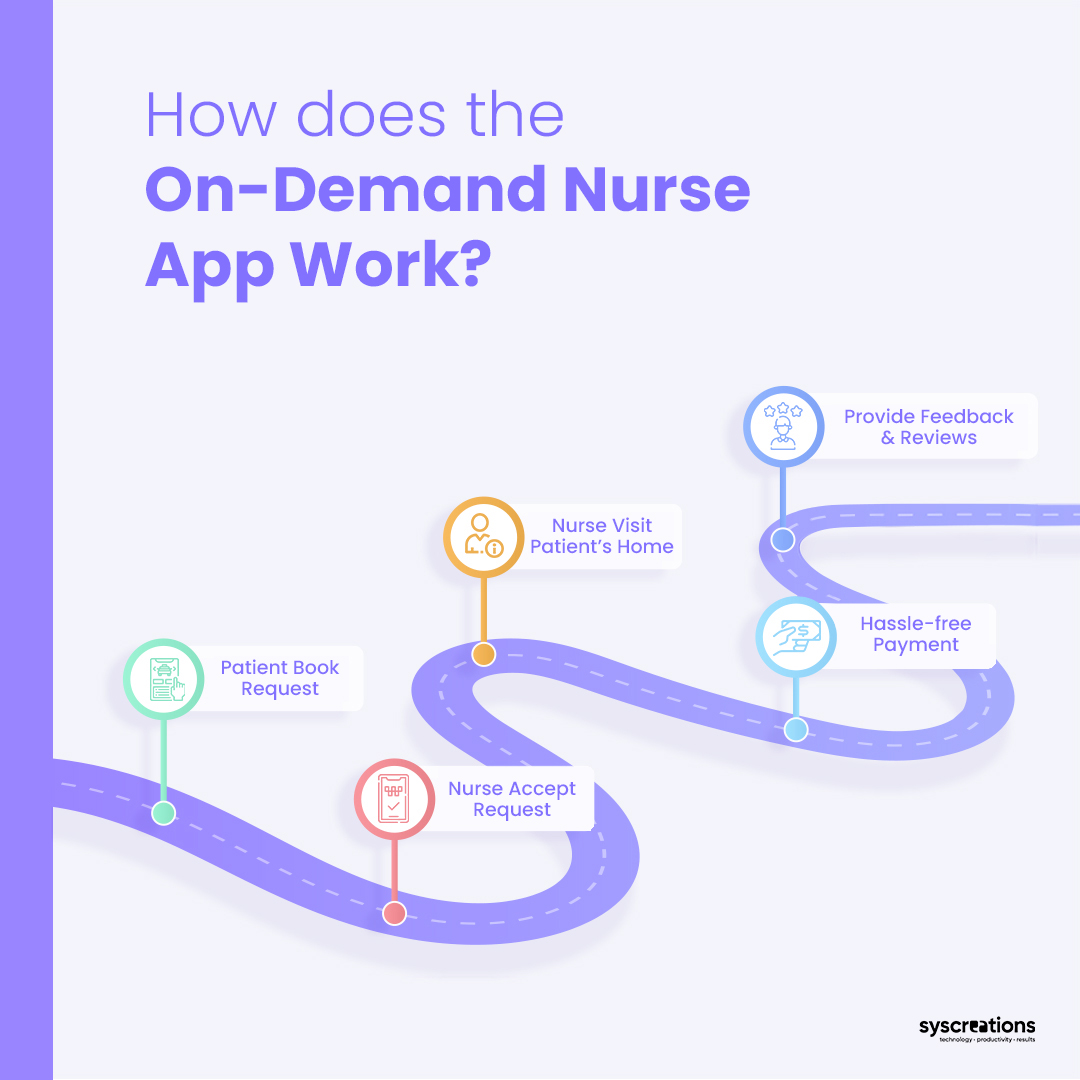 And the following is a complete workflow for it.
1. For patients
Book an online nursing service
Explore nurses by their expertise
Pay online through multiple channels
Real-time chat with a nurse
Connect over video conferencing
Give ratings and feedback
2. For healthcare facilities
Put job opportunities with a description
Fill open shifts in no time
Access nursing credentials and documents
Nurse schedule management
Connect with nurses in real-time over the chat
Track nurses in real-time
3. For nurses
Set the availability that suits their lifestyle
Accept services or shift that fit their schedule
Manage credentials and documents in one place
With this process, an on-demand nurse app offers convenient solutions to patients and healthcare facilities in real time.
Read our detailed guide on: Doctor on-demand app development
A guide to on-demand nurse app development
It's not rocket science.
What you need to do is – crack down on technical, business, and compliance challenges.
For that, here is the comprehensive guide prepared by our expert team!
Business guide:
Right now, there is almost no competition in the market for a concept like Uber for nurses.
Besides, if you see, there is a huge nursing staff shortage in Canada and the USA.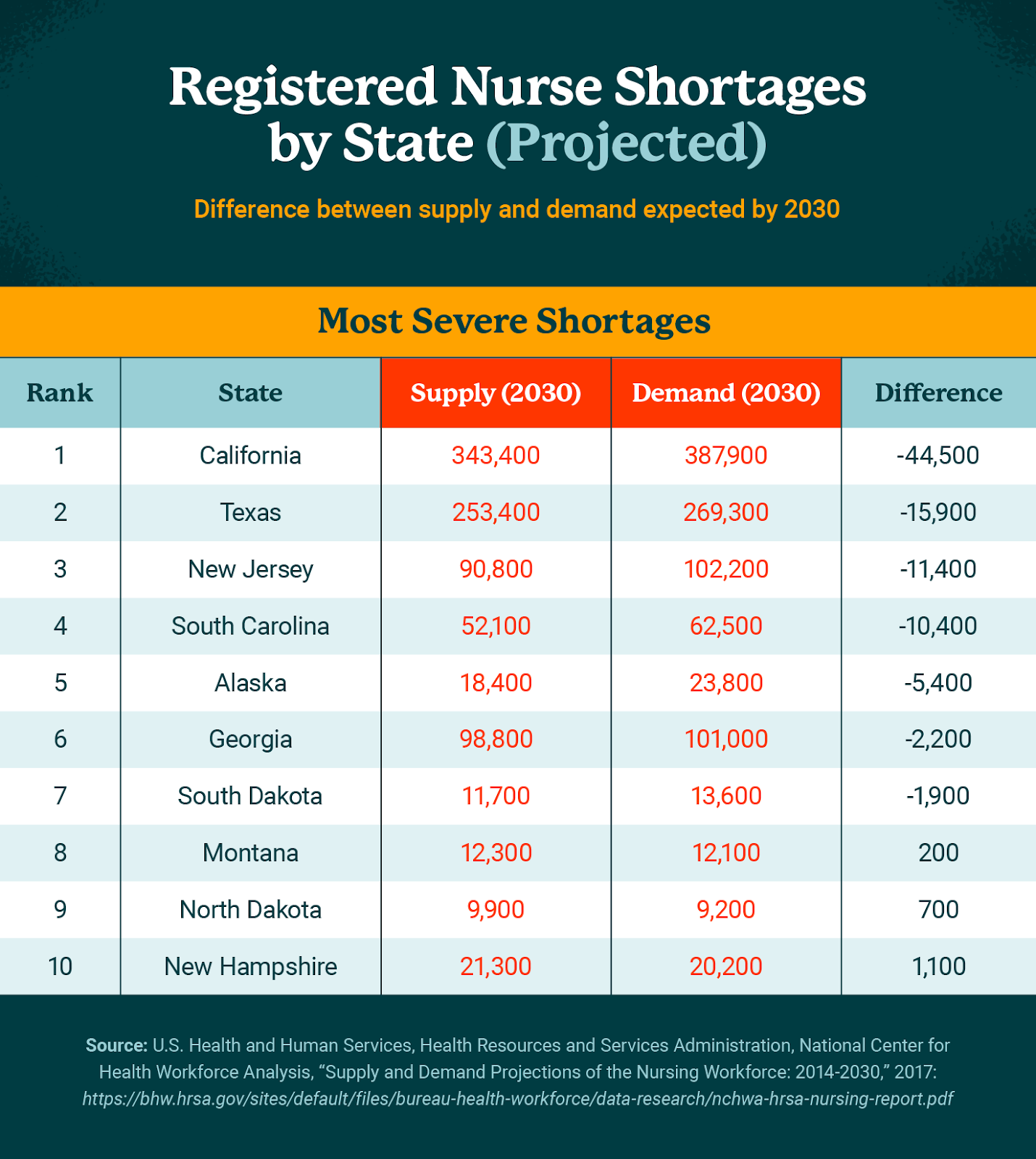 Making this the best time to invest in an on-demand nurse app development.
What you need to do is:
Help patients get in-home nursing care solutions.
Help nurses find the most appropriate care job.
Help healthcare facilities to get on-demand nurse services.
With the Uber for nurses app, you can target almost every healthcare facility such as –
Long-term or senior care facilities
However, if you want to add an extra layer of convenience with high revenue and profitability, here is a great idea.
Telehealth for nurses:
The telehealth market is skyrocketing right now due to the rising demand for virtual care solutions.
By implementing this feature, you can easily help nurses to provide virtual care solutions - anytime, anywhere.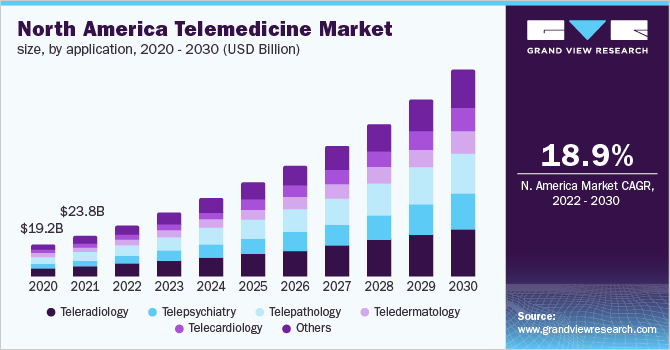 You can even add Tinder-like functionality to your application.
It will allow patients to explore the nurse's profile by swiping left and can get services by swiping right.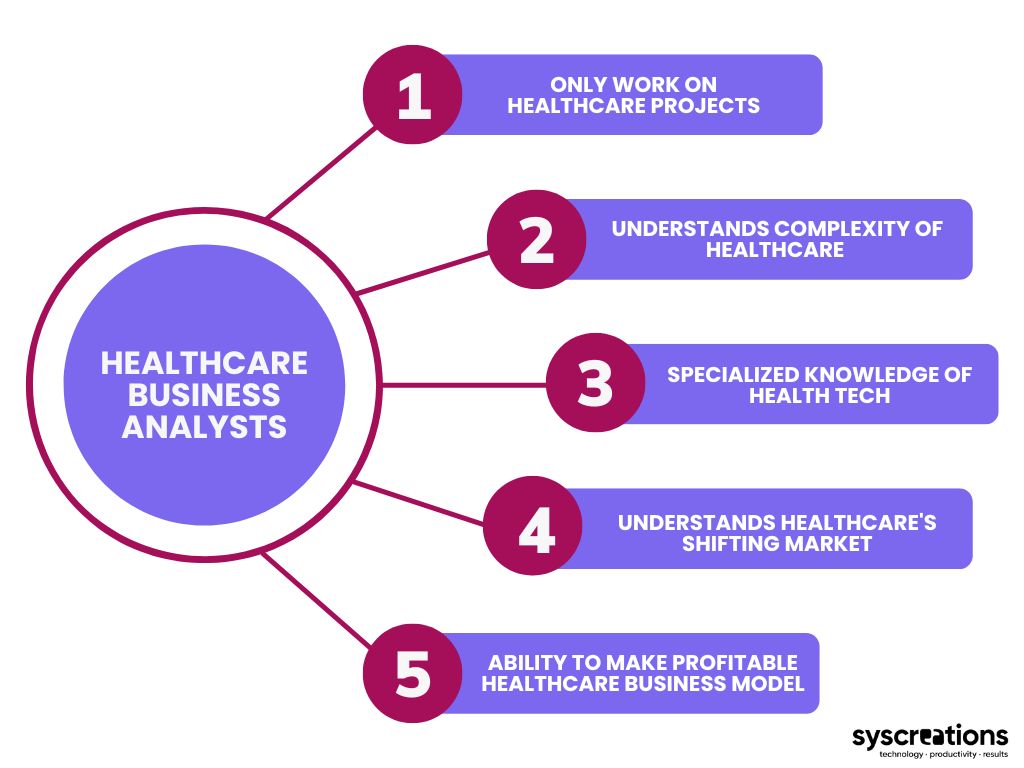 (Pro tip: Always hire healthcare-specific business analysts as they have a comprehensive understanding of every aspect of the healthcare industry.)
Technical guide:
The best on-demand app for nurses is all about having – powerful features, reliable functionality, appropriate workflows, and user-friendly design.
There are 3 main development methods for developing an on-demand nurse app.
1. Custom app development
It is the process to develop the entire app from scratch (a login page too).
Custom app development is the best solution if you have unique requirements and want more flexibility and scalability.
But it should be noted that it requires high capital to invest as it takes a long development time and needs to build everything from scratch.
2. Clone app development
This is the best solution if you have low capital to invest and want to launch the on-demand nurse app in the market in less time.
Because it is the development process that is inspired by the original app with some unique functionality and features.
Meaning, you don't need to reinvent the wheel.
3. MVP app development
This app development is widely famous among startups.
Because it allows you to launch the app in the market in less time for early-stage users (but with some basic features).
Then, as per the feedback from users, you'll need to improve the app – features, performance, usability, functionality, and UI/UX.
Read our detailed guide on: MVP healthcare app development
(Pro tip: Hire healthcare-specific developers as they have extensive knowledge of healthcare usability, workflows and functionality requirements.)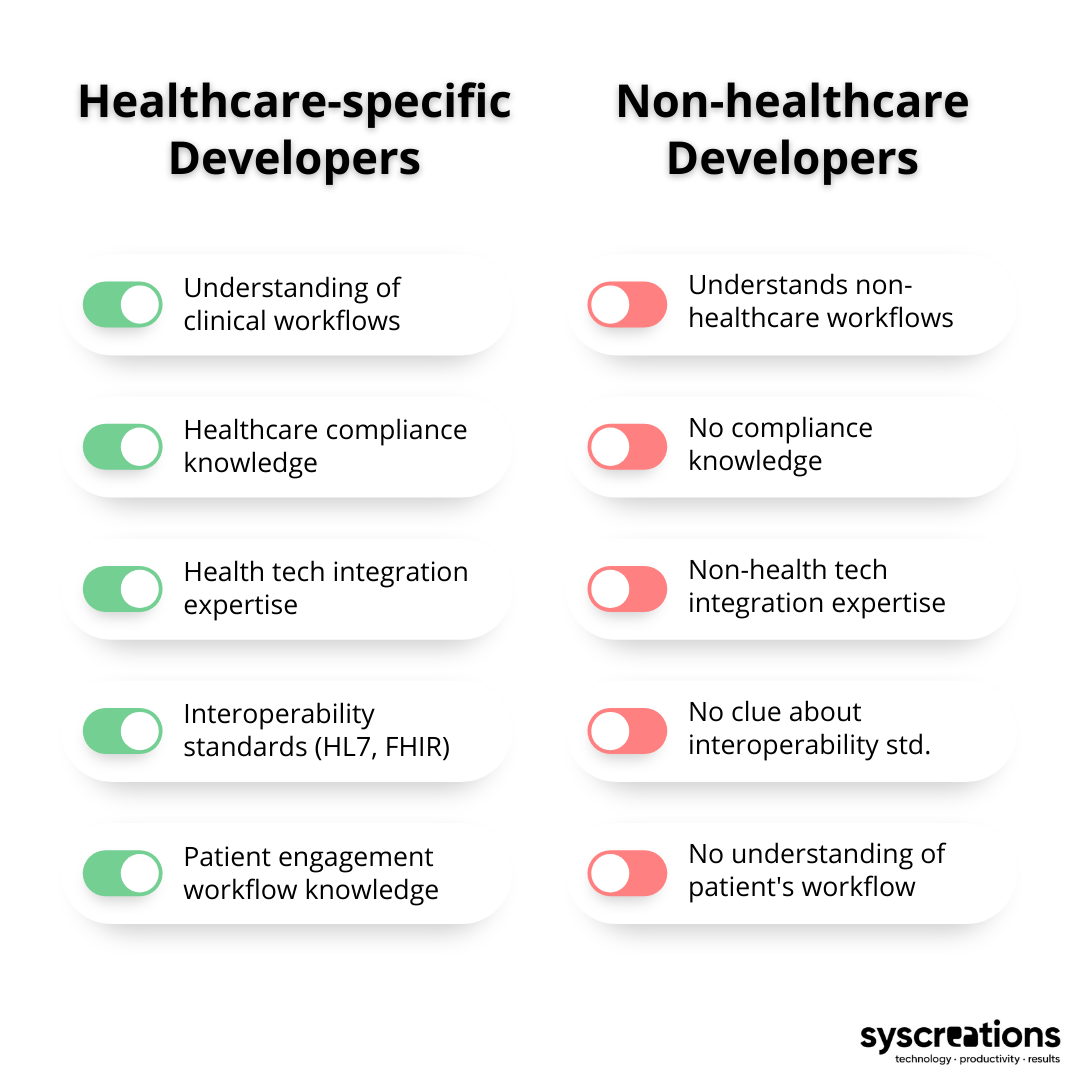 Compliance guide:
There are multiple data privacy and security laws that vary by country and region.
For example,
GDPR applies to 27 member countries of the European Union (EU)
PIPEDA applies in Canada (while PHIPA is for Ontario province)
And it's important that your Uber for Nurse app must be compliant with these data privacy and security regulations.
Because these laws ensure that your app has no vulnerabilities or security loopholes that might put patients' personal, clinical, and financial data at risk.
If your app is not compliant with data privacy laws then, there is a high possibility of data breaches that often result in hefty fines from the federal government!
Read our detailed guide on: HIPAA Compliance Testing for Web App (A Free Checklist Included)
(Pro tip: To avoid that mess, make sure that you hire compliance specialists who have hands-on experience and ultimate expertise for any compliance needs.)
Top features you can include in the on-demand nurse app development
To sustain a powerful market presence, your app features play a big role.
So, with the help of our healthcare-specific business analysts, we have listed some of the most important features of the Uber for Nurse app.
For patients:
Patient profile or dashboard
Communication via chat, audio, and video conferencing
For nurse:
Accept or decline the service
Find the job as per the requirements
In-app, SMS, or email reminders for upcoming appointments
Connect via chat, audio, and video conferencing
Daily, weekly or monthly reports
For healthcare facilities:
Manage job requests and profiles
Explore the nurse's profile
Schedule nurse appointments
Access nurse credentials and documents
With these features, you can develop a user-friendly, powerful, and profitable on-demand app for nurses.
How much does it cost to develop an on-demand nurse app?
The truth is – there is no fixed amount for it.
Because it totally depends on your development requirements and their complexity along with the number of hours consumed in the process.
We don't want to give you a false number and mislead you about the cost.
However, there are several aspects that influence the development costs and time.
Features and functionalities needs
Workflow requirements and their complexity
Want to build an Uber for nurses app? Explore our 17-step process to develop a profitable, future-ready, and compliant app