How to Start an Online Compounding Pharmacy With Skincare Subscription Service?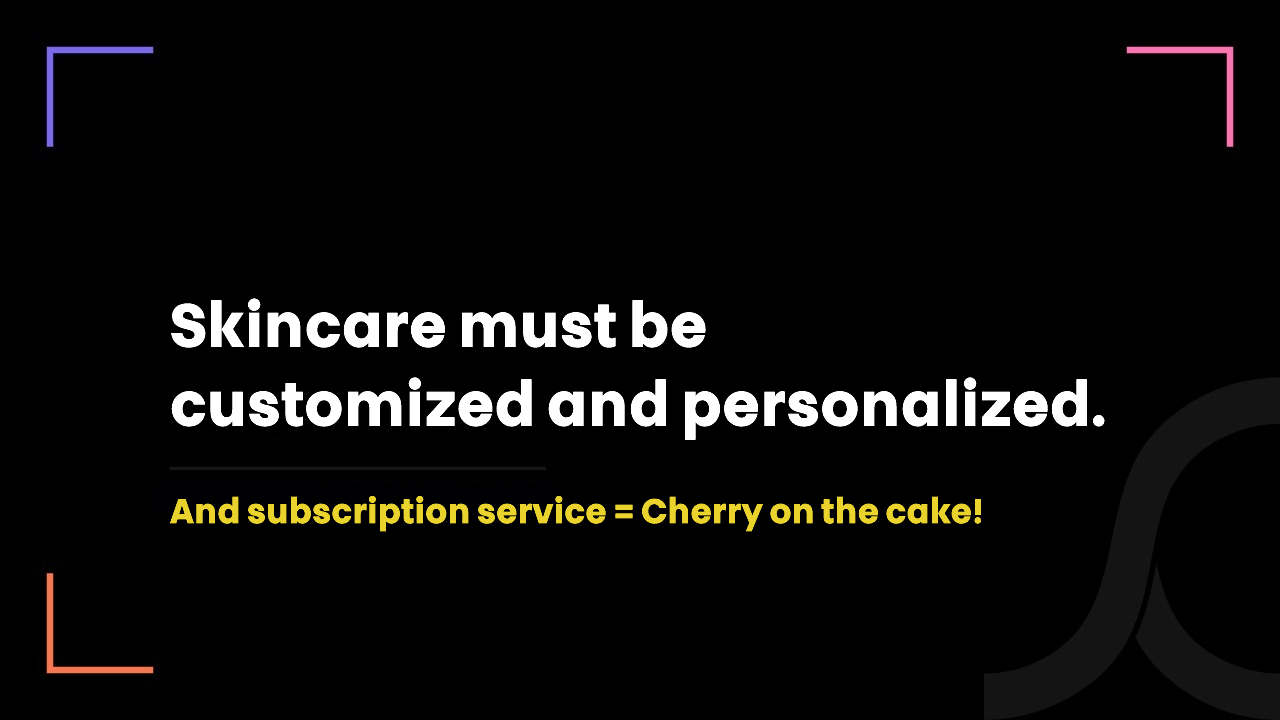 1 year ago
Let's start this blog on a good note.
The market potential for online compounding pharmacies for skincare subscription services is huge.
But competition is very low. There are only 5-6 successful online pharmacies targeting custom and personalized skincare products in the USA. 
Factors are more favourable for new startups in Canada as there are only 1 or 2 players in the market. (One is Felix Health!)
So, sensing the market opportunity, if you are planning to start a pharmacy subscription service for custom skincare products in the USA and Canada, here we are addressing your most common questions. 
How to start an online compounding pharmacy in Canada and the USA?: Top FAQs
Question #1: What is an online compounding pharmacy for skin issues?

 
Different people have different skin types and skin issues. Thus, a single skincare medicine does not work for everyone.
So to enhance the results, a pharmacy must prepare a custom skincare medicine for a specific user by mixing different ingredients.
The pharmacy which specializes in making custom skincare medicine for each individual patient is called a compounding pharmacy and when that pharmacy accepts new patients and serves them completely online is called an online or digital compounding pharmacy.
Question #2: What is an example of a digital compounding pharmacy offering pharmacy subscription services for skin issues? 
Curology is the best example here.
It enables users to receive personalized skincare products on a monthly subscription basis for all types of skin issues such as acne, fine lines and more.
Question #3: How does online compounding pharmacy work? 
It works in major 3 phases.
Phase 1: Patient onboarding
Here, the patient or user uploads a selfie and answers questions asked by an online platform or uploads a doctor's prescription. So that the dermatologist and compounding technician can understand the user's skin issues and skin goals.
Phase 2: Patient serving
In this phase, the pharmacy serves the user with personalized skincare products which are compounded based on the unique skin type, skin issues and skin goals of the user.
Phase 3: Patient engagement
The patient chooses a monthly subscription plan and based on the chosen plan, he/she receives a personalized skincare product box at his/her doorstep.
Question #4: Is it mandatory to have an online platform to run a digital compounding pharmacy? 
Yes. Because it works as the only connecting medium between the pharmacy and users.
It facilitates users to seek compounding pharmacy services online from their mobile phones.
In addition to this, users can manage their skincare product subscriptions and pay fees without having to call anyone or visit the pharmacy store.
Question #5: Between a mobile app and a web app, which one is more beneficial for offering pharmacy subscription services?

 
Well, both are good. But it totally depends on your purpose and budget.
A mobile app gives a more remarkable user experience than a web app, whereas building a web app costs lower than building a mobile app.
In case you are wondering, a web app opens on web browsers just like a website but it is an advanced or modern version of a website and is called a responsive website.
If you ask our opinion, we would say, start with a web app and then move to a mobile app after being 2 or 3 years in the business.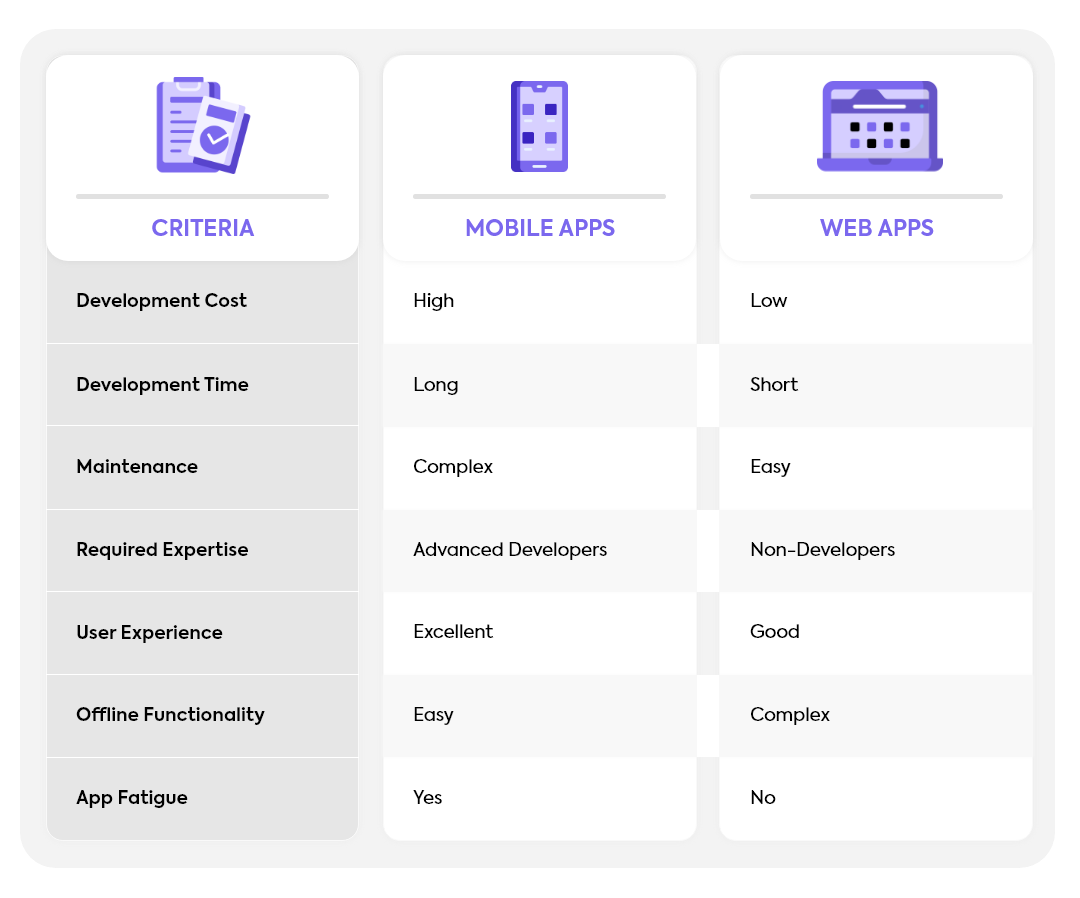 Question #6: How much does it cost to build a mobile or web app for a compounding pharmacy? 
To be honest, it is never possible to predict the development cost of both mobile apps and web apps without knowing your exact requirements.
And remember, those giving you a number without knowing your requirements are just trying to win business while leveraging your curiosity.
So, the rational idea is always to ask for a personalized quote after sharing your requirements. It costs zero.
In case you are wondering, it is not feasible to predict the development cost because there are multiple factors influencing the overall cost.
These factors include app type, tech stack, feature sets etc.
Question #7: How many resources are required to build a successful online platform for a compounding pharmacy? 
Building a masterpiece is not a single-person job. It involves the team.
And the team members include,
UI/UX designers - to design UI/UX
Business analysts - to analyze, document and outline business needs
Developers - to code frontend and backend
Compliance experts - to address HIPAA/PHIPA/PIPEDA laws
QA engineers - to test and find bugs
Question #8: Is adding telemedicine features to an online platform for a skincare subscription service a good choice?

 
Yes. It is. Because, with it, users can have direct communication with dermatologists and receive 360-degree care from a single platform.
From a business perspective, it helps you to build a larger user base, add more revenue streams and easily build a strong brand.
A useful resource for you: White-label telemedicine platform with real screen images
Question #9: What are the laws you must adhere to for your online compounding pharmacy app? 
Healthcare apps are prone to data breaches.
Thus, to ensure an adequate number of privacy and security measures are in place and to govern the collection, usage and sharing of patient data, governments across North America have imposed several laws.
These laws have several technical and administrative requirements which you must address to make your platform compliant with applicable laws.
The most prominent law is HIPAA which majorly applies in the USA.
In Canada, PIPEDA is the federal-level law while PHIPA is applicable in Ontario, and HIA is applicable in Alberta.
This way, in Canada, there is one major federal-level law and multiple provincial-level laws applicable differently in each province. 
Understanding #HealthcarePrivacy Laws of Canada

--- A Thread ---

— SyS Creations Inc. (@syscreations) May 2, 2022
Question #10: What is our experience in building technical masterpieces for pharmacies? 
We're a Canadian healthcare IT company. We inhale and exhale only healthcare IT.
So far, we have helped multiple Canadian and American pharmacies to go online with robust mobile and web apps and save their time with automation.
We have also helped healthcare entrepreneurs to build D2C healthcare brands with solid technology infrastructure.
What makes us different is our healthcare IT understanding and our passion for healthcare.
Our 50+ healthcare IT professionals are armed with healthcare passion and healthcare IT knowledge which we utilize perfectly to ignite the business growth of our healthcare clients.
Question #11: What is our approach to building market-winning healthcare solutions? 
We strongly believe that a successful healthcare digital product is not a result of only coding.
Thus, we plan tech, business and compliance at a very micro-level and focus on class rather than mass.
Our 17-step project delivery approach is a game-changer. It reflects American standards of innovation and Canadian standards of work quality.