Bicycle Health Raises $50 Million for Online Opioid Treatment: Know How Can You Also Start the Same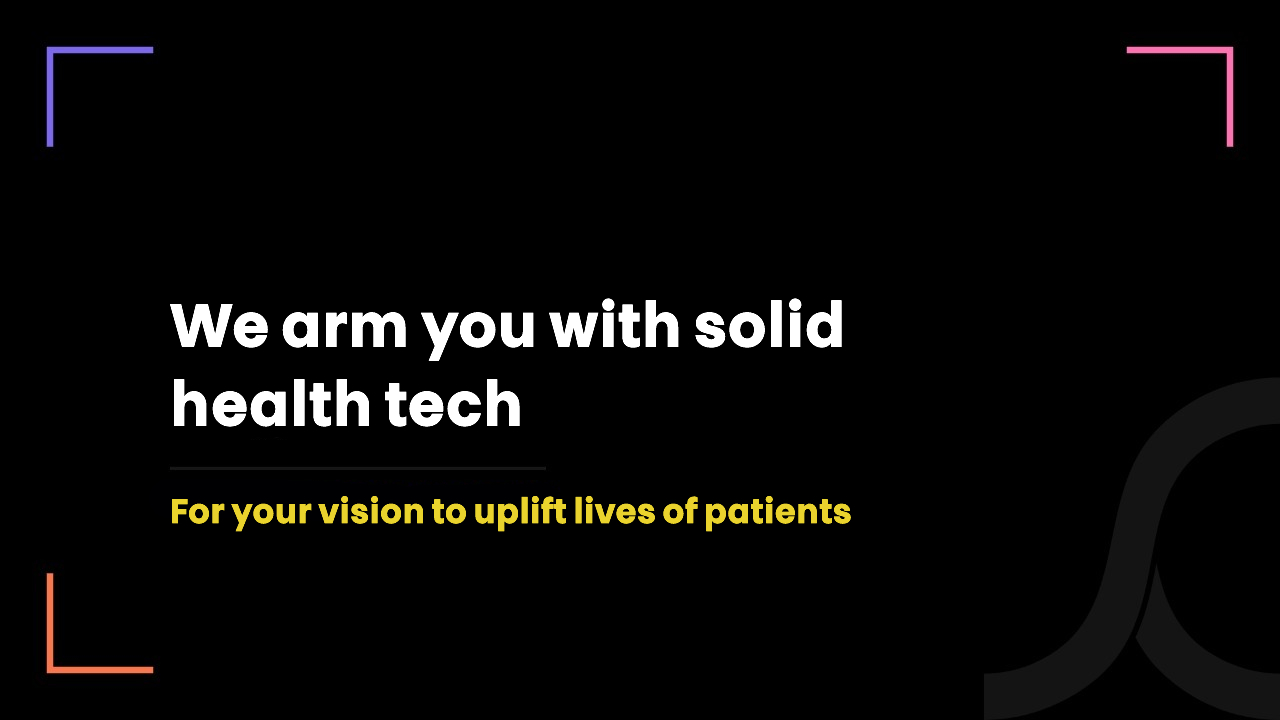 1 year ago
Opioid use disorder (OUD) is one of the major healthcare crises in North America.
As per the official government data, at least 1.6 million people in the USA had OUD and at least 48000 people have died due to the overdose of synthetic opioids.  
Both government agencies and healthcare providers have been putting in tremendous effort to help people overcome opioid addiction.
However, their efforts are falling short as several people still fail to access quality opioid addiction treatment with ease. 
Here is where new-gen healthcare startups and their game-changing digital solutions come into play.
These startups with their digital platforms facilitate people to quickly access quality care and providers to get rid of their addiction without leaving their homes. 
One such startup is Bicycle Health which recently raised a whopping $50 million for its online opioid treatment in the USA.
An insight into Bicycle Health
Founded in 2017 and headquartered in Boston, USA, Bicycle Health delivers 360-degree virtual care solutions for patients to recover from opioid use disorder.   
So far, the startup has raised $83 million to transfer the care delivery of medication-assisted treatment by purely online means.
Its fresh Series B round was led by InterAlpen Partners with other existing investors such as Questa Capital, Frist Cressey Ventures and City Light Capital. 
Bicycle Health offers both web app and mobile app for patients to schedule appointments with providers, have virtual calls, get instant support in chat and receive prescriptions.
So far, more than 15000 patients have received quality care using Bicycle Health's online mediums, leading to a total cost saving of $1.1 billion in the US healthcare system. 
As of now, its medication-assisted treatment for opioid use disorder is available in 27 states of the USA. But the startup is aiming to use its fresh cash injection for nationwide expansion.
As @BicycleHealth continues to grow nationwide, we're proud to announce our Series B and continue delivering on our mission of tackling the opioid epidemic head-on. Read more from @erinbrodwin: https://t.co/suCNQDYoqF#healthcare #mentalhealth #addictionrecovery #oud #telehealth pic.twitter.com/uetFEs3sVW

— Bicycle Health (@BicycleHealth) June 7, 2022
How does Bicycle Health offer online opioid treatment?
Bicycle Health claims that 95% of their patients experience no withdrawal symptoms at 7 days. 
The 4 most important pillars of the Bicycle Health's virtual opioid addiction treatment are,
Accessible care teams
Online appointments and easy communication
Prescription refills
Online group support
The following is the entire workflow of how Bicycle Health provides online opioid treatment with its mobile and web app.
Step #1: A free call 
Bicycle Health does not charge users for the first call.
In this first free call, Bicycle Health understands the condition of users and briefs them regarding their care models.
Step #2: First official appointment 
User schedules the first official virtual appointment with a provider.
At the scheduled appointment time, the user can have a virtual call with the provider who presents the full care plan to the user.
This care plan is customized and tailor-made for each individual patient or user.
Step #3: Same-day prescription 
Suboxone is the major drug used in treating opioid use disorder.
The provider prescribes the drug which users can buy the same day from the nearest pharmacy.
Here, the best part of Bicycle Health is that they work with insurers to make sure users receive care and drugs at a very affordable price.
How much does Bicycle Health charge and how affordable it is compared to in-person clinics and rehab centers?
When it comes to pricing, Bicycle Health is winning against all other options. 
It charges a monthly fixed price of $199 if a user is uninsured.
By paying $199 a month, users receive 4 useful perks. 
Doctor's visits
Unlimited instant chat
Care navigation
Online therapy groups
Bicycle Health also accepts all major private health insurances such as United Healthcare, Anthem, Aetna, Blue Cross etc.
Talking about its affordability, well, it is the most affordable solution in the market (and most convenient too!).  
Bicycle Health's mobile app: Why did they launch it when they already had a web app?
Bicycle Health has two very valuable assets - one is a web app and the second is a mobile app. 
These two are the only mediums for users to get engaged in the business practice of Bicycle Health.
Several healthcare startups nowadays operate their business practice with only a web app as building a mobile app is much costlier than building a web app. Then why did Bicycle Health invest in a mobile app too? 
Well, a mobile app is the best choice when a startup wants to deliver an outstanding user experience and get a competitive edge.
With the advanced features of the mobile app, a startup can deliver clinical value to the users and make them feel like receiving care in person with providers. 
While web apps can surely save your capital cost, you sooner or later must consider investing in mobile apps as a web app is still an advanced version of a website! 
In case you are still confused between a mobile app and a web app, the following table can help you clear your doubts.
How can we help you offer online opioid treatment like Bicycle Health with a mobile or web app?
We are an Ontario-based healthcare-focused IT company.
It has been 7+ years since we have been dealing with only healthcare IT and building healthcare mobile apps and web apps. 
We understand healthcare and we are very passionate about uplifting the lives of patients and providers with our health tech and compliance knowledge. 
We have an operational center in Ontario and a state-of-the-art development center in India.
Meaning, you will receive North American-standard of development services at a 70% less price than what developers in North America typically charge. 
Our team includes healthcare app developers, UI/UX designers, business analysts, compliance specialists, QA engineers and healthcare professionals. 
With our healthcare-specific team, we deliver the combination of two rare things - peace of mind and clinical value.
We have expertise in building custom healthcare solutions meeting industry standards and compliance requirements. However, we also offer a white-label telemedicine app with a customization option.
There are many other ways we can help your healthcare vision to get wings. So, let's have a call and explore possibilities.