Online Psychotherapy Training: A Convenient Solution for Patients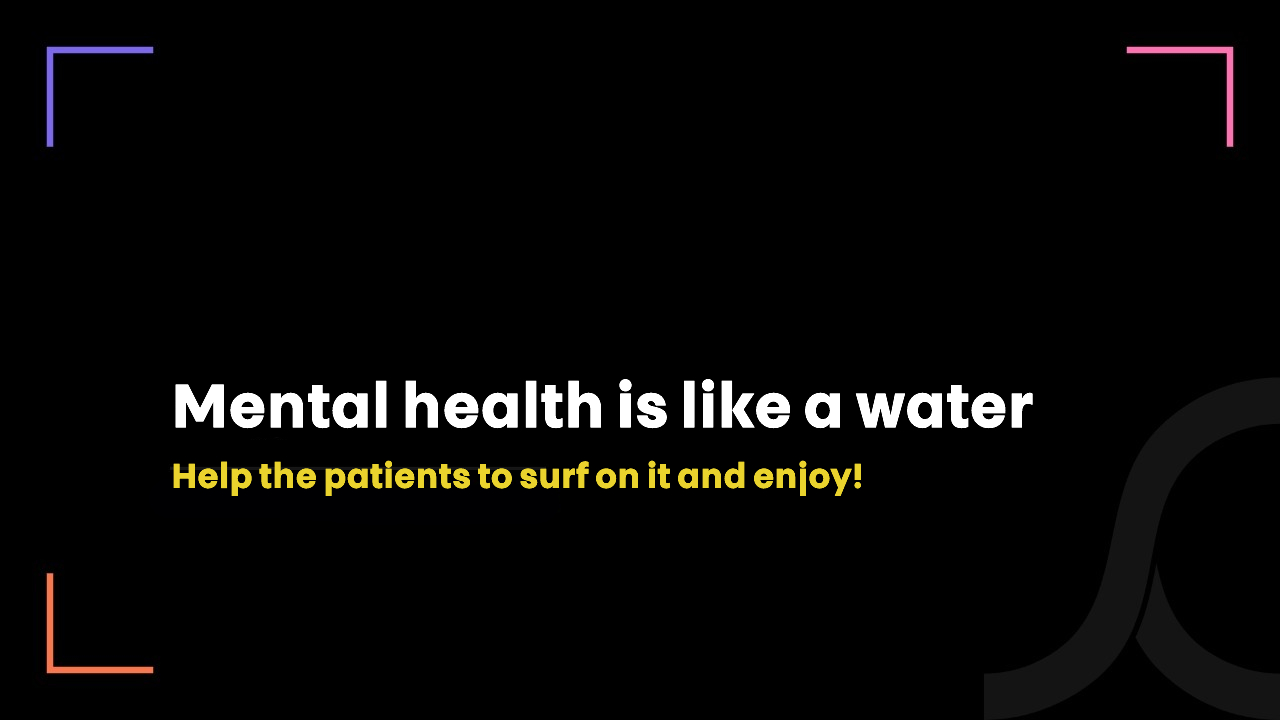 2 years ago
The technology is taking place in the healthcare industry more than ever due to the COVID-19 pandemic.
Virtual care or online consultation is now more common among patients as it is a fast and convenient solution for any health-related concern, especially for mental health.
As per the verified market research, "The Online Therapy Services Market size was valued at USD 2.36 Billion in 2020 and is projected to reach USD 23.49 Billion by 2028".
The reason behind this rapidly growing market is – patients can simply access mental health therapy with just a few clicks from their mobile or computers.
So, let's understand more about online psychotherapy training or services.
What is online psychotherapy?
In simple terms, virtual care services for several mental health conditions such as depression, anxiety, stress, panic disorders, schizophrenia, and many more.
An online psychotherapy service enables patients to directly communicate with the online psychotherapist via chat, voice calls, or video conferencing at any time, anywhere.
As a result, there is no need for live-in person visits for patients which saves their valuable time and money.
Is online psychotherapy training effective?
When it comes to online psychotherapy, it is not only effective for patients but at the same time, it is an affordable solution for them.
The use of online psychotherapy services is more convenient for the patients as there is no need for them to travel miles for a single appointment with the therapist.
In fact, online consultation with a therapist is more comfortable for the patients as they can communicate with the therapist in real-time via chat or messaging feature.
In addition to this, patients can also analyze and monitor their mental health progress which assists them to improve their mental health conditions.
Last but not least, it is an affordable solution for the patients as it saves their transportation and travelling expenses.
In addition to this, due to the clinical approach and clinical value of the platform used to deliver care online, it is as effective as in-person care.
How does online psychotherapy training work?
Let's understand this with a quick example.
A patient wants psychotherapy for his anxiety disorder. For that, a patient just needs to follow the below steps.
Step-1: Book an appointment with the online therapist
Step-2: Connect with the psychotherapist via chat, voice call, or video call
Step-3: Answer a mental health question asked by a psychotherapist or the platform itself
Step-4: The therapist will examine a patient's mental health state and, if necessary, will give advice or prescribe medicine
In addition to this, an app can also help the patients to improve their mental health conditions.
But how? By tracking their health progress with the help of AI-enabled technology.
In simple words, an app asks mental health-related questions to patients on a daily basis and that data is fetched by the app for analyzing the mental state, well-being, emotions, and mood of the patients.
With that data, an AI-enabled algorithm creates a pattern and from that, it gives advice, tasks, and exercise tips to the patients which allow patients to maintain and improve their mental health conditions without any hassle.
To understand more about virtual psychotherapy training, let's explore one of the examples of it.
Know how Homecoming offers online psychotherapy solutions
Homecoming is an online platform which helps both patients and care providers at the same time with the help of an app.
At first, it enables therapists, retreat centers, and clinics to strengthen their treatment for psychedelic therapy.
On the other side, it gives guidance, daily activities, and actionable steps to the patients which directly improves their mental health as well as overall well-being.
Furthermore, patients can define their progress goals from which a therapist can create a more appropriate treatment strategy for psychedelic therapy.
How can you generate revenue from an online psychotherapy app?
There are mainly three forms for it which are listed below.
As you are offering psychotherapy training online, you can charge the patients as per their online consultation visit.
Let's understand this with an example.
You are providing online psychotherapy training with the help of the web or mobile app. And from that, you almost conduct 100 online sessions for psychotherapy.
Furthermore, you charge the patients $100/per online visit. It means your monthly revenue will be $10000.
Subscription-based therapy services or programs:
As we both know that psychotherapy isn't an overnight process.
It takes lots of effort, suitable therapy solutions, and result-driven follow-up visits.
For that reason, you can choose the subscription-based business model for online psychotherapy training.
You can charge the patients on a subscription plan for a psychotherapy program which lasts for months.
Partnership with clinics and psychotherapists:
As per a recent survey, "Mental health and substance use disorders affect 13% of the world's population".
To generate more revenue and diagnose more patients with the help of an app, you can partner with the other therapists, clinics, and hospitals that are providing psychotherapy solutions.
Furthermore, you can charge them in two ways from this strategy.
1. Commission as per the visit
2. Monthly or yearly subscription plan
What features should you provide in your psychotherapy training app?
To understand in more detail, we have classified the features into two categories which are as below.
Features for users:
Dashboard
Appointment booking
Appointment reminder
Connect with a therapist via chat, voice call, or video call
Define goals or set intentions
Answer the questions
Daily activities
Sleep/mood tracker
Track progress
Exercise tips
Therapist-written articles
Record thoughts or symptoms
Medication reminder and tracker
Manage subscription plans
Secure payment options
Feedback and review
Technical support
Features for therapist:
Dashboard
Easily accessible patients' mental health data
Track the patients' progress
Appointment reminder
Appointment management
Communicate with patients via chat, voice call, or video call
ePrescription
Medical and sick notes
Appointment history
Track earning
Billing reports
Technical support
So, are you planning to develop an online psychotherapy app in Canada and the USA?
Explore how we can help you.
Achieve the purpose of the psychotherapy with our results-driven healthcare IT solutions
We are an Ontario-based full-fledged healthcare IT company.
When we say healthcare IT, it means we only work for healthcare start-ups, healthcare providers, and healthcare enterprises.
Why? Well, we are purpose-driven Canadian healthcare IT professionals and our aim is simple – to help both the healthcare providers and patients at the same time.
To accomplish that, we have 50+ healthcare-specific IT professionals including web and app developers, UI/UX designers, compliance specialists, business analysts, and QA engineers.
We are distinct from the rest as we understand the needs of the healthcare industry and how to deliver the most promising healthcare IT solutions for them.
In other words, we walk extra miles to deliver quality and dominating healthcare IT solutions.
If you want a combination of experience, expertise, and experts in one place, let's have a nice talk about your vision!
You must also read: White-label telemedicine app