Start Online Skincare Clinic in Canada and USA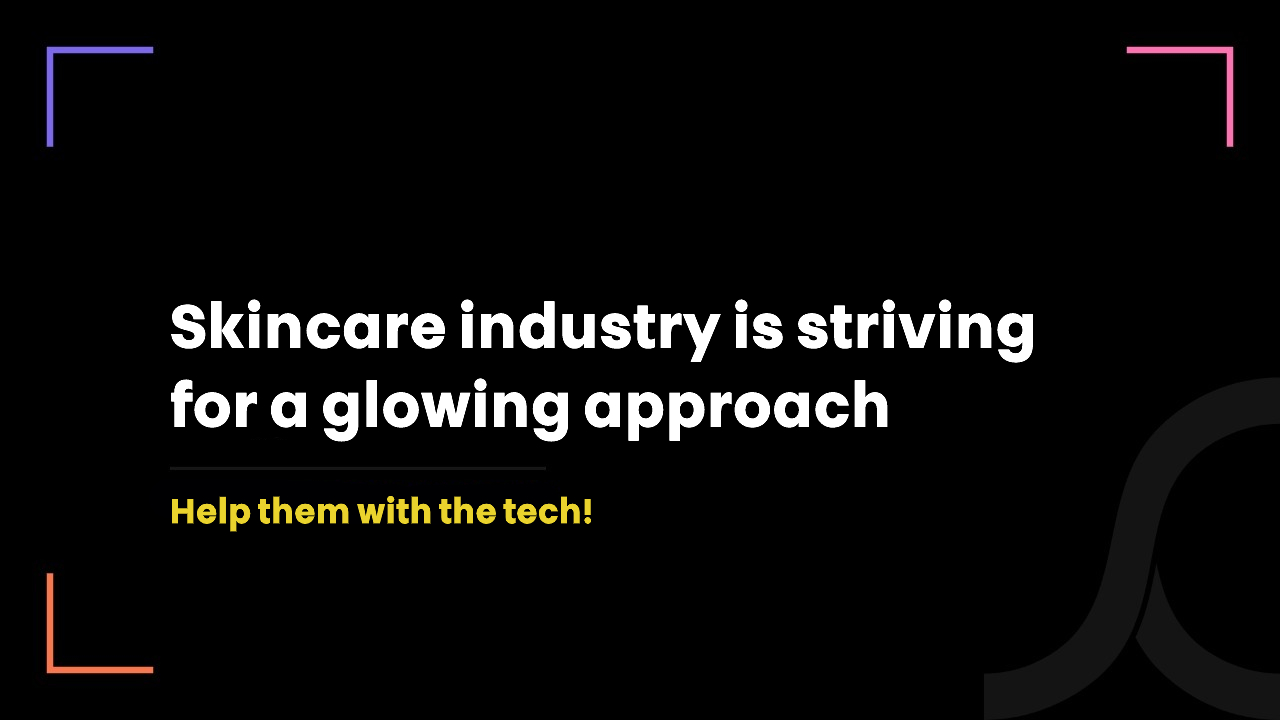 1 year ago
To deal with the modern skin care needs of the consumers, you must step out of the old-age skincare business approach.
In other words, you're not going to survive in this booming market of the skincare industry if you embrace the same business strategy that numerous startups are utilizing.
So, if you want to keep up the rapid pace with the rising skin care needs, you must start an online skincare clinic.
And this blog is going to help you with every query regarding it.
What is an online skincare clinic?
It is the all-in-one solution for skincare.
In a technical sense, an online skincare clinic contains telehealth, eCommerce, pharmacy, and prescription delivery solutions under the same roof.
Thus, customers or patients don't need to go elsewhere for skin care-related care and product solutions.
In addition to this, you can offer both prescription and non-prescription skin care solutions in the app.
How does an online skincare clinic work?
Let's understand it with a quick example.
Maya has acne-related concerns so she uses an online skincare clinic. And here is the entire process of it.
Step-1: Maya opens and logs into the online skincare clinic app.
Step-2: The app enables Maya to discover online dermatologists by their reviews and price.
Step-3: Now she schedules a virtual appointment with the dermatologist.
Step-4: The dermatologist writes a prescription note for Maya so that she can purchase the acne product from the same platform.
Step-5: Product delivery at doorstep.
Why should you start an online skincare clinic with a mobile or web app?
Customers can purchase or get multiple skincare solutions in one place using the online skincare clinic app.
As a result, it improves overall customer satisfaction and even helps you in high ROI.
In fact, there are only one or two online skincare clinic startups in Canada and the USA. This means, there is low competition in this rising demand for skin care clinics.
Last but not least, skincare isn't an overnight process. Hence, offering an eCommerce and pharmacy solution along with the subscription-based model is a profitable business opportunity for you.
So, if you want to start a successful online skincare clinic in Canada, know how we can help you with our business, technical, and compliance expertise.
You must also read: How to start women's health eCommerce without Shopify?
Our ultimate business expertise to help you choose the right revenue stream
The online skincare clinic app has multiple revenue stream options as it contains more than just one skincare service.
So, let's explore each of them in detail.
1. Telehealth solutions:
To generate a revenue from a skincare telemedicine solutions, you can execute,
Pay-per-click business model
Subscription-based or membership revenue stream
2. Healthcare eCommerce platform:
You can't deal with skin care-related issues in one go.
Thus, a monthly or yearly subscription-based plan is a superior solution for your online skincare eCommerce platform.
However, in many cases, there is no need for the customers to purchase the products for a long-term period. For that, you can provide a non-subscription plan that works as a one-time purchase.
3. Online pharmacy store:
Long-term or short-term medication is required to cure many skincare issues.
So, to generate revenue from the online drugstore for the skincare, you can choose a subscription and non-subscription business models.
Get robust and performance-driven health tech solution for your online skincare clinic
As a healthcare IT company, we have multiple technology options for you that include,
Cross-platform mobile app
When to choose the MVP app?
Have a low investment capital
Want to launch the app in the less time
To build a more user-friendly mobile or web app
When to choose a native mobile app?
Have a high investment capital
Want a separate codebase for the iOS and Android apps
Need high performance, flexibility, and scalability
When to choose a cross-platform mobile app?
Have a lower investment capital
Need a single codebase for the iOS and Android apps
We have compliance masterminds for health tech solutions
Healthcare mobile and web apps contain a lot of financial and medical data of the patients.
As a result, it needs to be fully compliant with the data privacy laws to avoid patient data breaches and hefty fines.
To do so, we have compliance experts who keep their bulls-eyes open in every phase of the development process to deal with the security loopholes.
But, why should you choose us for your online skincare clinic and beyond?
Because we're helping the healthcare industry to scale new heights with our ingenious health tech solutions!
We have pledged to make healthcare accessible for everyone.
With that strong mindset, we're breaking all the healthcare obstacles with our 50+ army of healthcare IT professionals for the past 7+ years.
What makes our team special is that they only aim for producing the class.
It includes – healthcare professionals, UI/UX designers, compliance experts, app developers, business analysts, integration experts, AI & ML specialists, and QA engineers.
So, if you want to deliver excellence with our healthcare IT passion, dedication, and understanding, let's thrive together!