How to Build a Patient Communication App like Klara?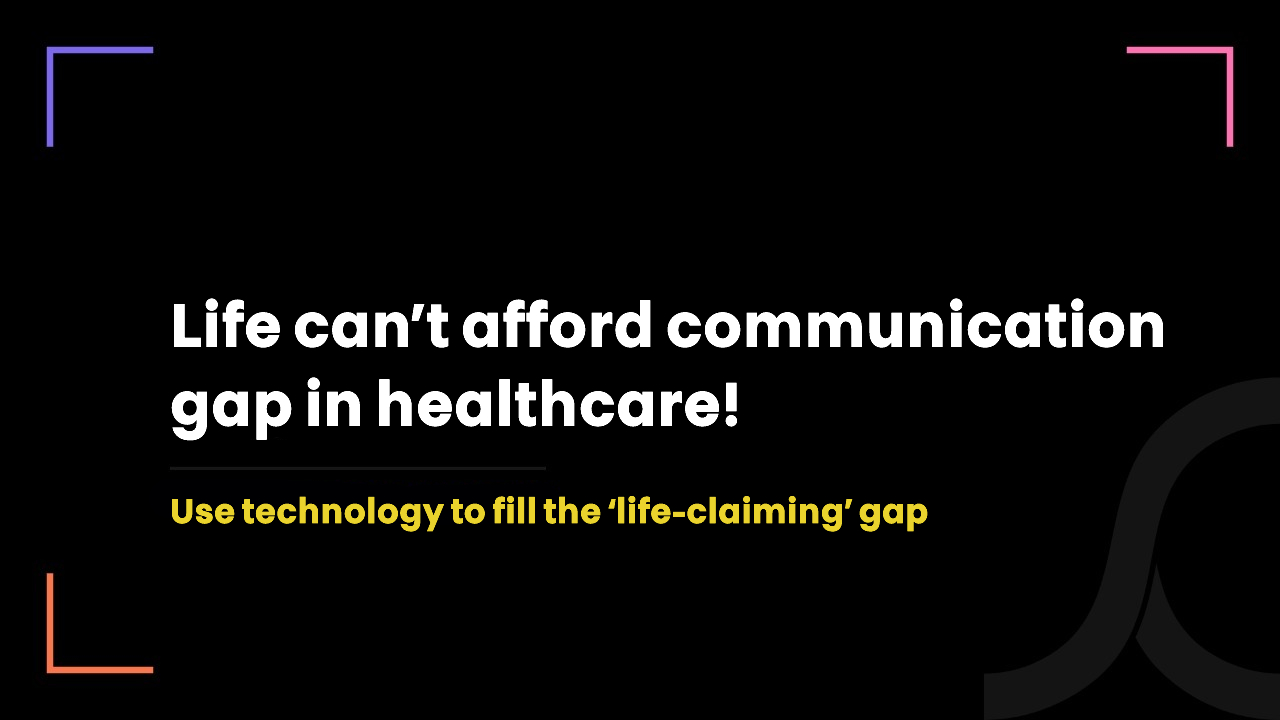 2 years ago
If you're here to only know the process which leads to an outstanding patient communication app, we are delighted to share our 17-step app development lifecycle. 
And if you're here to know more about doctor patient communication app development, welcome to the blog!
What is a patient communication app and how does it work?
It is observed that seamless communication between providers and patients briefly speeds up patient recovery.
However, the real limitation for both providers and patients is the physical barrier. They can only have a seamless communication experience while being under the same roof. 
With a home healthcare delivery model getting popular among patients, it becomes more urgent than ever for providers to have a technology in place that is capable of making communication easy, rapid and compliant.
A patient communication app is the most workable solution here which is easy, rapid, accessible and even secure too. 
It empowers healthcare providers to have either text-based or video communication with patients at any time from anywhere. 
Additionally, providers can also use a medical communication solution for their internal team communication which results in centralized management of all team messages.
Talking about its working mechanism, a patient communication solution works on 2 fronts.
Front #1: Patients
Patients can send text messages, voicemails and video meeting requests to the providers.
Patients can fill out eForms sent by providers.
Patients can bookmark important messages sent by their care team.
Patients can find all self-care guidelines providers by their care team.
Patients receive reminders about upcoming appointments.
Front #2: Providers
A healthcare provider can send text messages and be on the video call with his patients.
A healthcare provider can talk to his team and share the clinical data of patients with his team.
A healthcare provider can see all questions asked by the patients and he can even assign messages to his team for quick responses.
A healthcare provider can respond to texts, voicemails, website messages in one central place.
A healthcare provider can send custom eForms to patients.
Klara is the most rated patient communication app on App Store
4.8 stars based on 5.5K ratings. That's how successful the Klara app is on the Apple App Store. 
It is used by thousands of care teams across more than 40 specialties to provide instant messaging and telemedicine services.
The best thing about the Klara app is that patients don't need to log in or download anything. A more interesting thing about the Klara app is its automation capabilities. 
Using its advanced automation features, providers can automate patient outreach workflows that include reminders, pre-visit instructions, post-visit follow up etc to save their clinical time.
Features you must add into your patient communication app like Klara
If you're planning to develop a patient communication app like Klara, you must decide the feature set precisely as the feature set not only influences the user experience but influences the app development cost too. 
Our business analysts at SyS Creations understand your budget, requirements & goal and align everything with market competition and future trends to help you define the best possible feature set.
The following are some of the features we would suggest you take into account. 
App features for patients:
Sign up or log in with Google, Apple, Facebook
Create and update profile
Explore doctor profile
Connect to doctors
Send text messages, voicemails
Send telemedicine appointment requests
Have a virtual call with doctors
Receive reminders
Explore resources shared by doctors
Fill eForms
Make payment
Add insurance details
Add health card details
Track health
App features for providers:
Sign up or log in with Google, Apple, Facebook
Create and update profile
Respond to questions asked by patients
Assign tasks to team members
Have a virtual call with patients
Receive automatic reminders
Access patients clinical data
Automate clinical workflows
Plan the day
Share eForms with patients
Track earning
The most basic requirement yet prominent challenge is healthcare compliance!
A patient communication app handles confidential and personal data of what patients and doctors communicate. 
Meaning, it is legally mandatory for a patient communication solution to address all applicable data privacy laws.
Each of these data privacy laws has several technical and administrative requirements which you have to adhere to. 
An example of such a requirement is that you must store chat data of patients and providers for some fixed number of days (which varies from one law to another). 
If you fail to comply with such applicable requirements or if your app has security gaps resulting in non-compliance, you will be liable for hefty fines.
Addressing each requirement of applicable data privacy laws is not a kid's play. It requires dedicated knowledge and healthcare-specific expertise. 
Thus, it is both profitable and time-saving for you to hire a tech partner who accommodates dedicated healthcare compliance specialists who coordinate with developers and business analysts to address all technical and administrative requirements of laws.
Team requirements to build wonderful patient communication mobile or web app
Understand the fact. One of the reasons app development is a costly affair is its team requirements to build a mobile or web app.
Because it's not a single-man play. A multi-talented team needs to work together to build outstanding apps that are capable of dominating the market and heart of users. 
They assess requirements, define feature sets, define business models, create workflows, carry out competitive analysis and prepare an app requirement document.
They design the different app screens by applying healthcare UI/UX best practices and considering the workflows defined by business analysts. 
As you all know, they code the app.
By applying manual and automated testing techniques, they carry out functional, API, UI/UX, performance and security tests to find app bugs.
Compliance specialists prepare a compliance strategy, make sure your app works as per legal norms, find privacy vulnerabilities, document everything related to compliance and even train your staff to follow cyber hygiene.
He keeps you updated with everything related to your app development project. He ensures to deliver an app within budget and before a set timeline. He even helps you solve your other queries beyond development. Overall, your success is his top priority.
In the end, all we want to say is our clients tag us with 'Elon Musk of Healthcare'!
Why? Because our intent with SyS Creations was always that we would serve as an example to the healthcare industry.
We want to see all patients and doctors using space-age technologies that normal people and other industry professionals only dream of!