Develop Canadian Real Estate App or Website Like Realtor & Zillow: Market, Benefits, Costs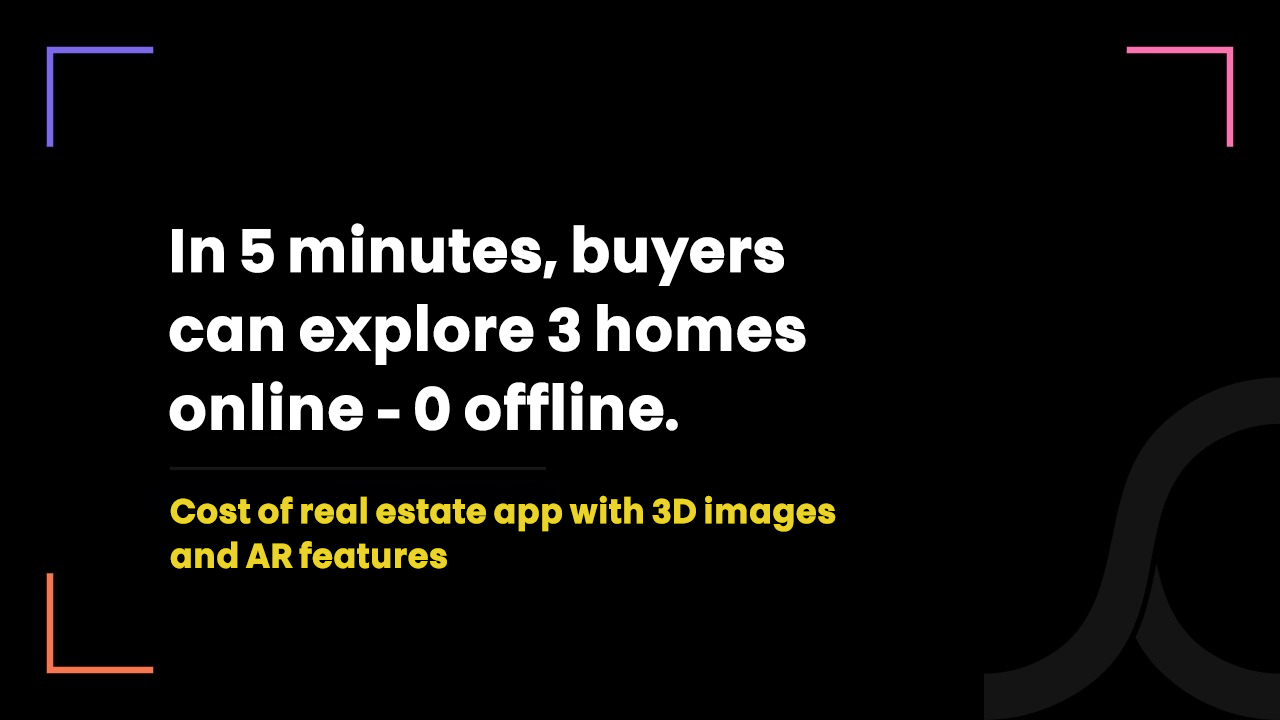 3 years ago
It literally seems like Canadian real estate is the first industry that has successfully recovered from the downfall due to the pandemic.
Once down by more than 60%, now it is breaking all records!
National home sales set an all-time record in December. https://t.co/gmM0suTY1m

— CBC News (@CBCNews) January 15, 2021
According to CBC News, house sales in Canada increased by 47% in December 2020 compared to the same month last year. 
The average home price also increased by 17% to a whopping $607,280.
In fact, the newly published US Federal Reserve data depicts that Canadian real estate market value and prices are fastest growing in all G7 countries.
One of the major factors driving the rapid growth of the Canadian real estate market is the digitalization of real estate services.
Sitting comfortably, people can explore all nearby properties or properties in different cities or provinces from the real estate mobile apps.
They can talk directly to the agents and even get a virtual tour of the house through a mobile phone.
This blog has been dedicatedly written for real estate companies, agents and entrepreneurs who want to leverage the Canadian 'recovered' real estate market.
It is not because of the market trend, it is because of the people you should consider to develop the best real estate app
2020 has changed everything. From our dine-in experience to church gatherings to shopping priorities.
But a change that impacts the entire economy is the change in customer behaviour!
They utilized on-demand apps - be it a taxi, food, groceries or medicines - to the great extent in 2020.
These apps ensure to deliver services instantly to customers- without asking them to step out of the home.
The on-demand app culture went so extreme that now people are looking for an on-demand delivery approach for everything including house hunting.
They wish to have an app that lets them explore all property options while sitting on the couch.
And that's a valid wish - considering the convenience a mobile app offers!
Best 3 real estate apps in Canada you should analyze first to develop your own
Competitor analysis is the key to success in a highly competitive market.
Though the Canadian real estate app market isn't that competitive, carrying out competitor analysis helps you recognize the pros and cons top apps have.
This eventually makes you build a better product and surpass top apps.
Real Estate App
Pros
Cons
Realtor

Clean screens
Displaying sizable icons
Location-based data
An area highlighter
A "recently sold" feature

An issue with filtering searches
No mortgage calculator
Double listing of the property

Zolo

Accurate listings
HD images of the houses
A detailed description of property
Easy mortgage payment calculator

Random notification for listings
The search function does not save selection accurately

Zillow

The "Remove" tool to hide homes you aren't interested
Mapping, sorting and history options
Buying, renting and selling options
3D home tours
Self-tour for Zillow-owned homes

Slow load time
Minor bugs with a property listing
keyword filters do not work
Agent and non-agent listings
Only house images do not entertain online buyers. They want 3D images and home AR
Needless to say that by just seeing house images on an online medium, people can never make up their mind to buy that property.
They need to inspect each and every corner of that house and imagine how it will look like when they will shift to the new house with all their belongings.
Here, 3D images and home AR play an important role.
3D House Images:
3D house images enable home buyers to get visuals of the entire house - rather than the visual of just one room of the house at a time.
Such images make customers aware of the actual floor plan very easily.
However, adding such images increases the app load time. Thus, the app should be developed by professionals with the latest technology and it should be hosted on the cloud.
Home AR:
AR (Augmented Reality) allows home buyers to put several furniture items in the house through a mobile app to visualize how it will look when they shift there.
To add such a feature to your mobile app, your hired app agency should have expertise with AR technology.
Real Estate App Development Cost (If you sell one house through an app, it will cover up the app development cost!)
The app development cost highly depends on the hours required to code the frontend and backend of the app.
And the app development hours depend on the number of features you want to add and the complexity of those features.
Based on our internal data and experience, we can give you an estimate.
It takes developers 700 hours to build a real estate app with all important and purposeful features.
And if developers charge $50 per hour (which they generally charge), the app would cost you $35000.
Finding this costly? Well, there is an affordable alternative to the mobile apps - the progressive web apps!
A progressive web app opens in the browser but it has the features same as the mobile app.
It does not take more than 2 seconds to load your click request.
You can zoom in and zoom out like a mobile app.
It gets updated automatically in real-time.
It runs in the background.
It even sends custom notifications the same as the mobile app.
And even though, it is 30-40% more affordable than a mobile app!
Read our dedicated blog to see a demo video of the progressive web app.
Still, have any doubts? Allow us to guide you in a one-on-one consulting session for free.
We're an Ontario-based innovative app agency that has been working with Canadian businesses & startups for 6 years.
Be it a mobile app or web app, we employ the most experienced developers and designers who build great real estate apps that generate revenue.
With our business experts and legal consultants, we even help you beyond the app.
We're clever enough to solve all your business, legal and technical challenges.
To help businesses and startups thrive during the pandemic, we're providing free consultation to all - in our first conversation itself.
Just share your requirements with us. We will take care of the rest.