How to Start a Pharmacy Store App like Costco (An Online Pharmacy)?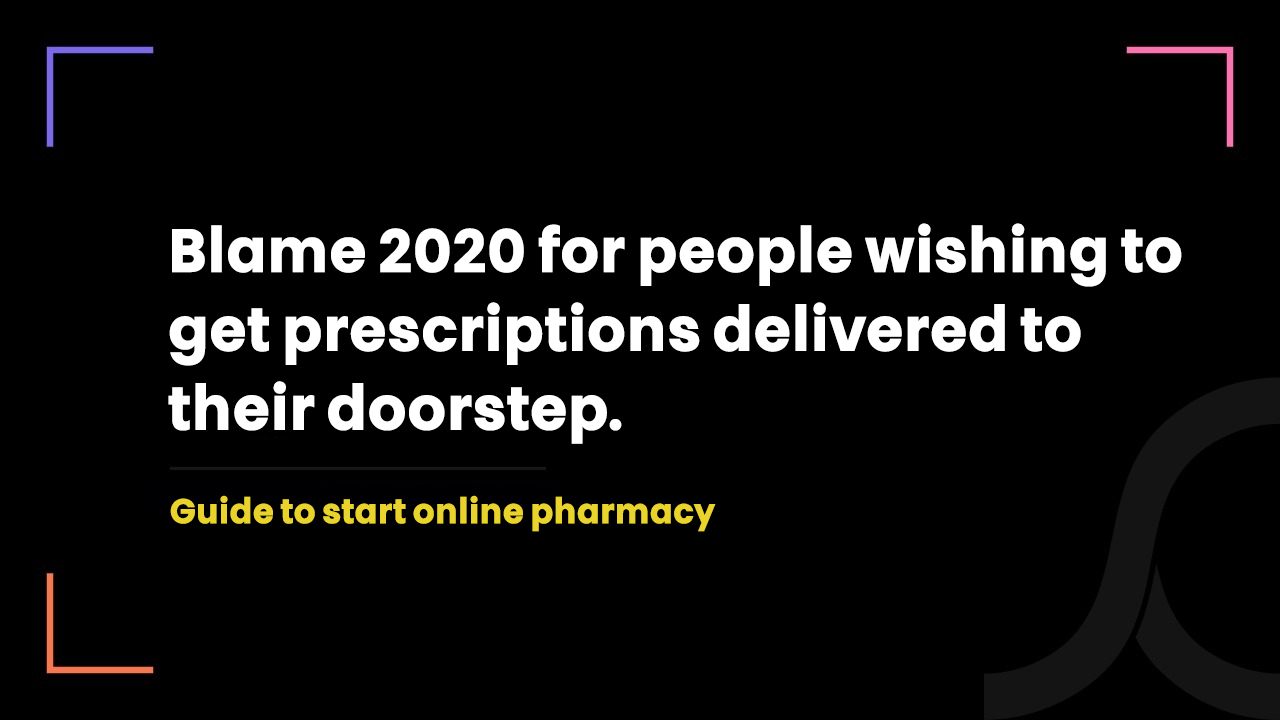 2 years ago
It has been more than 5 years since we first helped a Canadian pharmacy store go online successfully.
There is only one major change we've witnessed in these 5 years.
Then - few pharmacies were planning to go digital to revolutionize the industry
Today - all pharmacies are going digital to be part of the revolution and to survive! 
In this blog, we will share everything you need to know about to create pharmacy app.
Why is it the need of the hour for pharmacies to start a pharmacy store app in 2021?
Imagine a scenario.
You visit a restaurant where the chef himself comes to you to take a food order and asks - on the scale of 0-10, how spicy food would you like to have?
You really get impressed. Because this is new for you.
Knowingly or unknowingly, he set a standard within you. He presented you with the real way you deserve to be treated in the restaurant.
Now onward, whichever restaurant you visit, you wish to be either treated the same way or a better way.
The same happened with the people in 2020.
A few apps that deliver groceries, flowers & food to the doorstep of the people set the standard for affordable, rapid and convenient product delivery.
These apps left a game-changing impact on people's buying behaviour.
People started counting the time & money their visit to the nearest store would waste. 
They started looking for apps or websites to fulfill their all needs - even medical needs - from the comfort of home.
The market scenario is so profitable that even Amazon and Uber rolled out digital pharmacy services. 
Amazon Pharmacy launches, letting customers order prescriptions online https://t.co/N57uFCRZMz

— CNBC (@CNBC) November 17, 2020
How does an online pharmacy operate and how to start it?
Online Canadian pharmacies deliver several value propositions to the customers.
These value propositions include easy prescription filling, transfer, & refill, live tracking of the order, doorstep delivery, virtual consultation with a pharmacist or pharmacy technician. 
However, to deliver such value propositions, you will require to create a pharmacy app or start a pharmacy store app. 
This is how a pharmacy app works.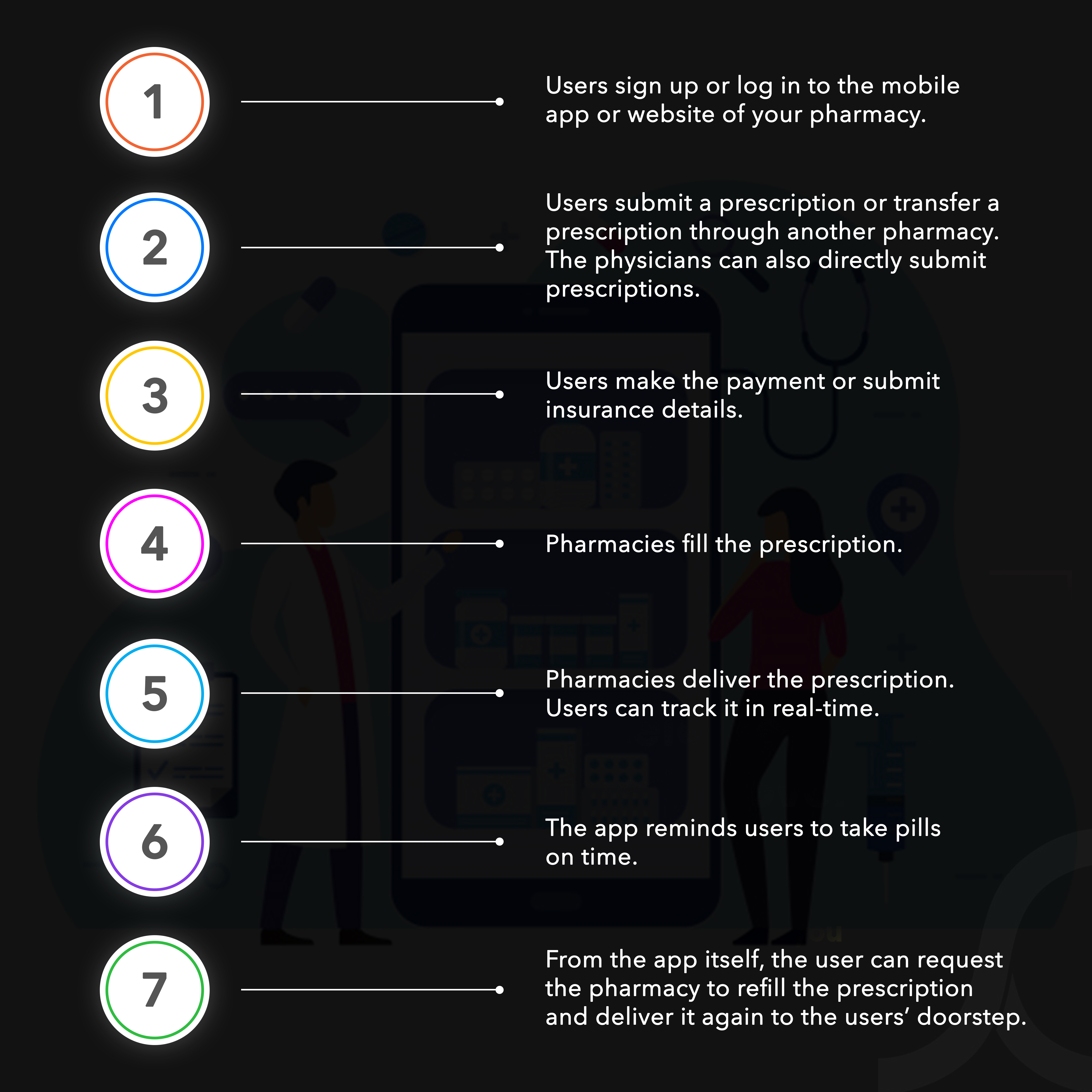 Types of digital pharmacies:
There are major 2 types.
Digital/Online pharmacy with brick-mortar store
Here, a pharmacy store having a physical presence is selling medical supplies and drugs online through a mobile app or website.
Customers have three options - visit the store, order online and visit the store to pick it up, or order online and get it delivered to the doorstep.
Costco Pharmacy is the best example here.
Digital/Online pharmacy with no physical store
Here, the customers can only place online orders.
The pharmacy fulfills their orders from their dispensary centres or through their partnered retail pharmacies.
New startups entering the pharmacy industry should adopt this model due to low capital cost requirements.
PocketPills is the best example here. 
You should read: How to start online pharmacy like PocketPills?
Check out Canada's most popular online pharmacy - Costco Pharmacy
Costco Pharmacy is one of the largest and popular pharmacy retailers in Canada.
Though it has many brick-mortar stores in almost every major city of Canada, it offers a mobile app to order prescriptions online.
Top features of Costco Online Pharmacy app:
Source: http://costco.mobilepharmacyhelp.com/getapp
Through its app, Costco Online Pharmacy offers 3 ordering options.
Customers can share new prescriptions or ask their physicians to directly share it with Costco.
If customers have filled prescriptions to another pharmacy, customers can easily transfer it to Costco pharmacy.
Customers can re-order the existing prescription.
#ExpertAdvice: Integrate telemedicine features into your pharmacy app like Costco  
Your customers would really appreciate it if they can receive physician consultation prescription, medicine delivery from a single source.
This will not only deliver an excellent customer experience but double your customer base and revenue streams.
A telemedicine feature in your pharmacy app enables your customers to talk to licensed physicians remotely and rapidly.
Licensed physicians can also write ePrescriptions which the app automatically shares with your pharmacy to fill and make doorstep delivery of prescription.
The telemedicine feature is also helpful to pharmacists to solve questions of the customers and guide them on medications.
PocketPills also offers telemedicine service through its platform.
The following are some of the screenshots of our white-label telemedicine app.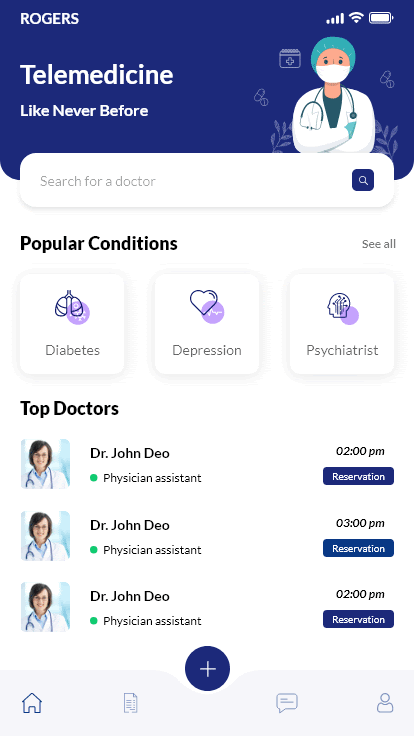 #GovernmentAdvice: Don't ever forget to address healthcare compliances!
Addressing healthcare compliances is the major challenge you will most likely face while digitizing your pharmacy.
A digital pharmacy gathers, saves, processes and shares crucial personal information of the patients.
Thus, both the federal government and provincial governments have imposed many healthcare laws governing your activities with the data of patients.
If your online platform or app does not comply with these laws, you can be liable for the very hefty penalty.
The fact that makes the situation more severe is the fact that there are different healthcare laws in different provinces.
For instance, PHIPA applies to your app in Ontario, whereas HIA applies to you in Alberta.
There is another law - PIPEDA - that applies to your app at the federal level.
This is why it is crucial to hire a local app agency that has mastered Canadian healthcare laws and all technical, business and operational regulations.
We're Ontario-based app experts, worked with 20+ pharmacies, and have in-house compliance experts!
For the last six years, we've been investing our 8 hours a day in the Canadian healthcare sector to make it more accessible and affordable.
We accommodate app developers, app designers, business experts and even healthcare compliance experts.
We don't just develop the app. We develop an app, carry out compliance audits, carry out PIA & TRA and eliminate all security risks.
That's our promise that you will receive a compliant pharmacy app. Because that's how only we work!
Most importantly, we are clever enough to integrate the Kroll pharmacy management solution into your app or platform. 
So, let's talk to create app like Costco online pharmacy.