Build Investment-Worthy Telehealth Platform to Grab Swiftarc Ventures' $75M Telehealth-Only Funding Opportunity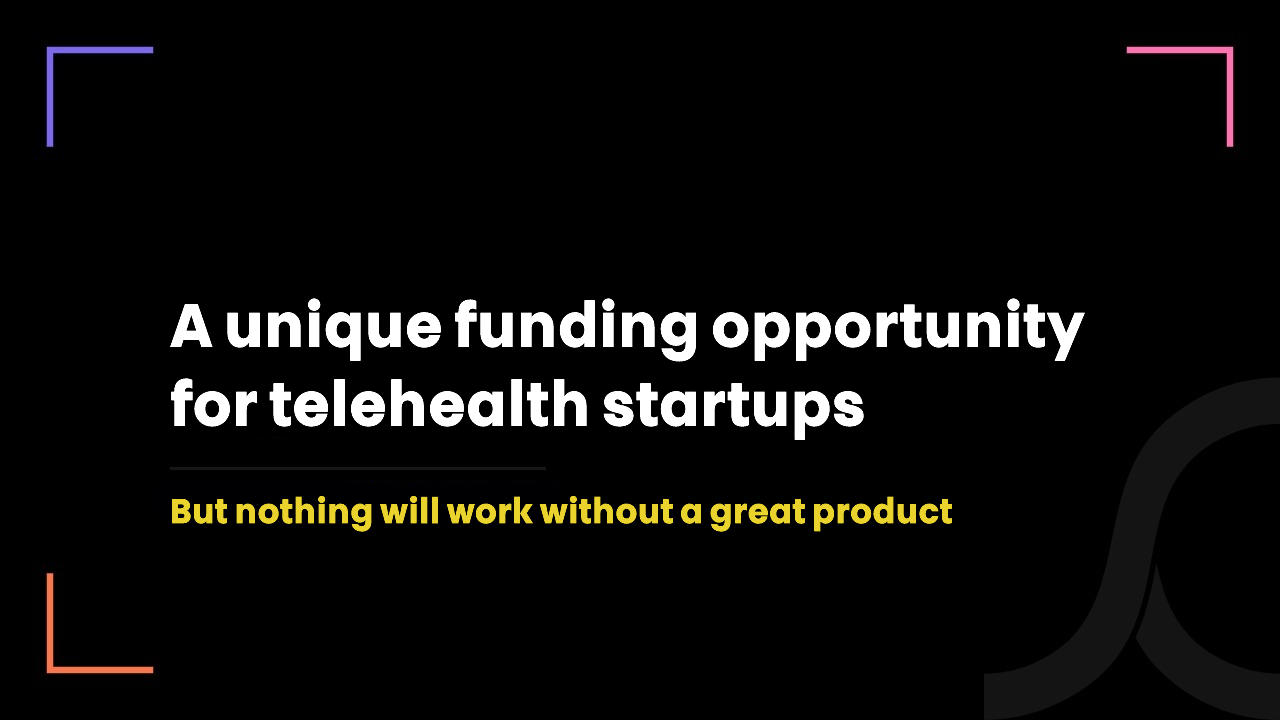 2 years ago
Swiftarc Venture- A New York-based, consumer healthcare-focused venture capital firm recently announced that it has launched $75 million telehealth funding. The huge investment aims to accelerate innovations globally.
After realizing the market potential and the future scope of telehealth, the company has decided to invest in the companies that provide services in telehealth especially in the three key areas - virtual mental health, obesity, and pediatrics.
But, why am I sharing this with you?
A golden opportunity for the healthcare startups and entrepreneurs
Swiftarc venture capital fund launch is the first telehealth-focused investment in the world but this is just the beginning.
In the last year 2021, we have seen digital healthcare startups grab record-high funding of $2.91 billion through 729 deals according to Rock Health - a capital investment advisory company dedicated to healthcare.
More investment funds flowing in the healthcare startup industry is a piece of evidence that new startups have more opportunities to raise funds for their innovations.
Why is there a rise in the investors for telehealth solutions?
In the past, the healthcare cost in the US was so expensive that the service was unaffordable for a common person without insurance cover. Besides that, the clinicians and hospitals in the US charge much more than the other developed countries in the world.
Here are a few reasons behind the rising costs of healthcare in the US:
Healthcare providers are facing high administration costs due to billing and reimbursement.
The healthcare system is designed to benefit insurers & healthcare providers and not consumers.
Unlike other countries, drug costs in the US are influenced by market forces and not controlled by the government.
Digital healthcare has the potential to provide better healthcare outcomes at a lower cost. Moreover, the system puts consumers (patients) at its center, making healthcare services highly accessible and convenient for the end-user.  
The COVID-19 pandemic has accelerated everything in the healthcare sector including digital healthcare transformation and policymaking. Also, the pandemic has increased pressure on the highly complex and expensive healthcare system to immediately reduce healthcare costs.
As a result, the emerging technologies in the healthcare market are experiencing dramatic adoption.
The reason behind the Swiftarc Venture investment is the same – the rising market demand accelerated due to pandemics, rate of adoption, and issues in healthcare billing and reimbursement.
Key areas of digital healthcare transformation 
After years of research, Swiftarc came to the conclusion to focus on solutions in three key areas, which include mental health, pediatrics, and obesity.
The global funding in the Mental health startup grabbed $5.5 billion funding in 2021. Where most of the startups came from early-stage rounds, that means there is space for growth in the sector.
Existing telehealth solutions for pediatricians seem to be less innovative. The services are still not able to address the specific needs of pediatricians.
Weight loss and fitness solutions like Noom have greater potential in the market. Therefore, the venture funds' first investment went to Intellihealth, a data-driven platform providing virtual obesity care.
Besides mental health, obesity, and pediatrics, there are other telehealth and virtual health solutions with high market potential, which include remote patient monitoring, chronic care management, and in-home evaluations and diagnostics.
Grab the opportunity to deliver excellence with our healthcare IT expertise
Are you planning to build a healthcare app that falls under the telehealth, online pharmacy, wellness, and remote care category and needs tech support to bring your idea into reality? Here is where our healthcare IT experts can help you.
Want to know how?
We are a healthcare-focused IT company with expertise in healthcare IT product development, UI/UX design, analytics, consultation, and maintenance.  
We don't just deliver the end product, we constantly monitor it to ensure its smoother adoption in the market.
Even if you are a startup company, we offer end-to-end product development support, so you don't have to worry about the maintenance of the technology team, resources, and infrastructure.
We offer the following services for healthcare startups,
Product discovery and workflow defining
Prototype development
App development (progressive, full-stack, and enterprise apps)
Automatic and manual QA testing
Healthcare compliance
Product transformation and support
Downtime and user support
Investment in unique healthcare ideas
You may also be interested in exploring our white-label telemedicine solution, specifically redesigned and rebuilt for post-pandemic market needs. Following are some of its real screens.