Telehealth for Rehab Therapy: The Next Frontier for Rehabilitation Care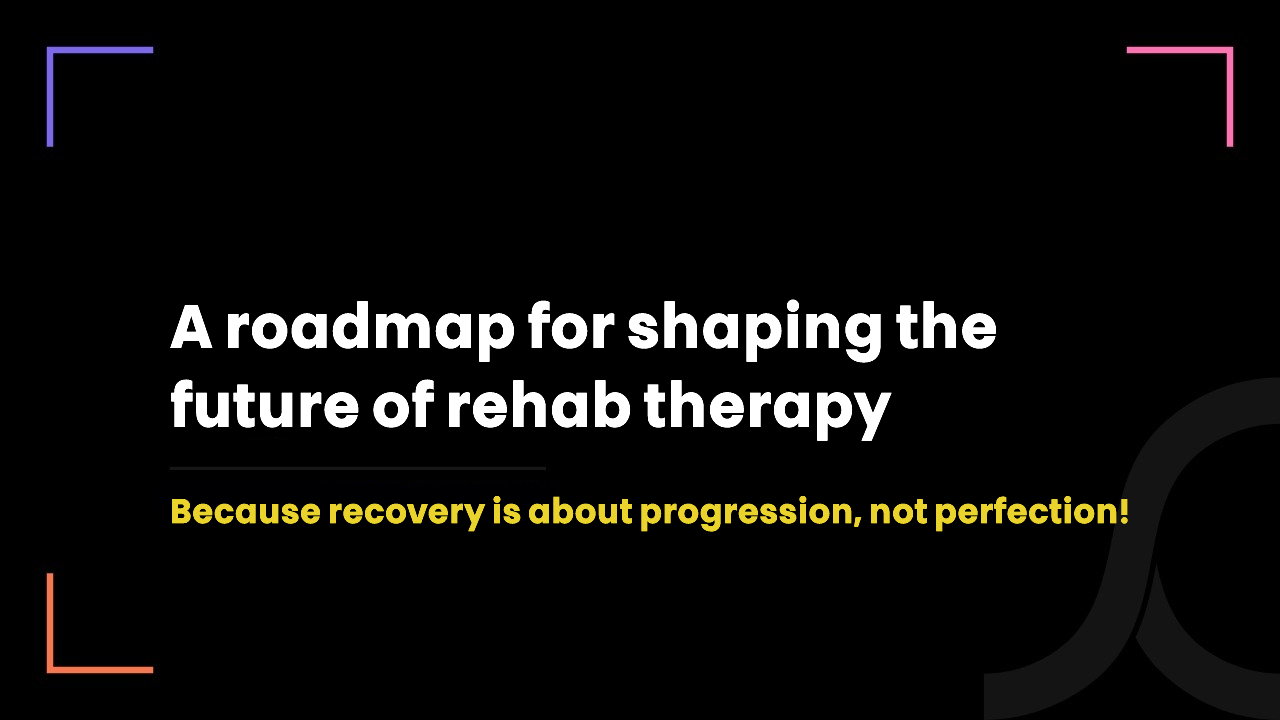 2 years ago
Let us clear one thing before jumping into the topic.
Telehealth rehab therapy or online rehabilitation is helpful for both physical health and mental health conditions.
So, in this blog, we'll discuss everything about online rehab therapy that isn't covered in other web resources.
What is telehealth for rehab therapy or online rehab therapy?
It is the process in which patients suffering from mental health or physical health condition can speak with an online therapist using communication technologies such as mobile or web apps.
Using a telehealth app for rehabilitation, patients can easily connect with healthcare professionals via chat, voice call, and video call without stepping out of their homes.
Due to its scalability and flexibility, telehealth rehab therapy has witnessed tremendous growth after the COVID-19 pandemic.
Which rehab treatments can you offer in an online rehabilitation app?
We have classified rehab solutions into two categories. Let's explore each of them in detail.
1. Mental health rehab solutions:
Rehab therapy for alcohol, tobacco, and drugs addiction
Substance use rehab solutions
Mental health recovery program for trauma, stress, depression, anxiety, and many more
2. Physical therapy solutions:
Pro tip: To deliver more clinical value and attract more patients, you can also offer occupational, speech, and language therapy solutions via mobile or web app.
How does the online rehabilitation app work?
Let's understand this with a quick example.
A patient named John is suffering from back pain.
Step-1: John opens the virtual rehab therapy app.
Step-2: He explores the list of online physiotherapists.
Step-3: As per his requirements, John conducts a video conference with the therapist.
Step-4: The physiotherapist asks the common questions to John regarding his back pain.
Step-5: As per John's condition, the therapist suggests various exercise tips, self-management techniques or prescribes him if necessary.
Step-6: John accomplishes the online payment.
You can clearly see that the process for online rehab therapy is simple yet effective.
With that, patients can avoid the clinical visit which initially lowers the travelling time and therapy costs.
What is the clinical importance of telehealth for rehab therapy?
Whether it's mental health or physical health concerns, dealing with the patients' various needs isn't an overnight process.
In other words, patients need to visit clinics, hospitals, or rehabilitation centers on a regular basis in case of traditional therapy solutions.
But with telehealth rehab therapy, patients can avoid this entire mess.
What's more important is that it reduces the administrative and clinical work burden of the healthcare system so that care providers can focus on the quality care experience.
Apart from that,
It helps the patients to stay connected with the healthcare professionals
With telehealth services, patients feel more comfortable
Therapists can offer more suitable personalized care solutions without any hassle
Last but not least, many therapists examine that virtual telehealth appointments are more effective than traditional rehabilitation solutions.
Explore the real-world case studies of telehealth rehab therapy
Case study: #1
SAMHSA (Substance Health & Mental Health Services Administration) discovers that telehealth is responding to the various needs of patients with mental illness and substance use disorders.
Moreover, patient engagement is significantly increasing with the telehealth rehab therapy solutions.
As a result, it enables healthcare professionals to understand the needs of patients which initially improves patient outcomes.
Here is the entire case study: Telehealth for the treatment of mental illness & substance disorders
Case study: #2
University Gothenburg examines the effectiveness of virtual telerehab solutions for stroke rehabilitation.
In a case study, they discover that telehealth for stroke rehab therapy is a comprehensive solution for the patients.
Moreover, a therapist can easily examine the patient's condition without any complexity.
Here is the entire case study: Virtual telerehab
Case study: #3
Here is the entire case study: Telehealth for physical therapy
Top rehab therapy apps for online rehabilitation solutions
1. Healthie
Ratings: 4.6 out of 5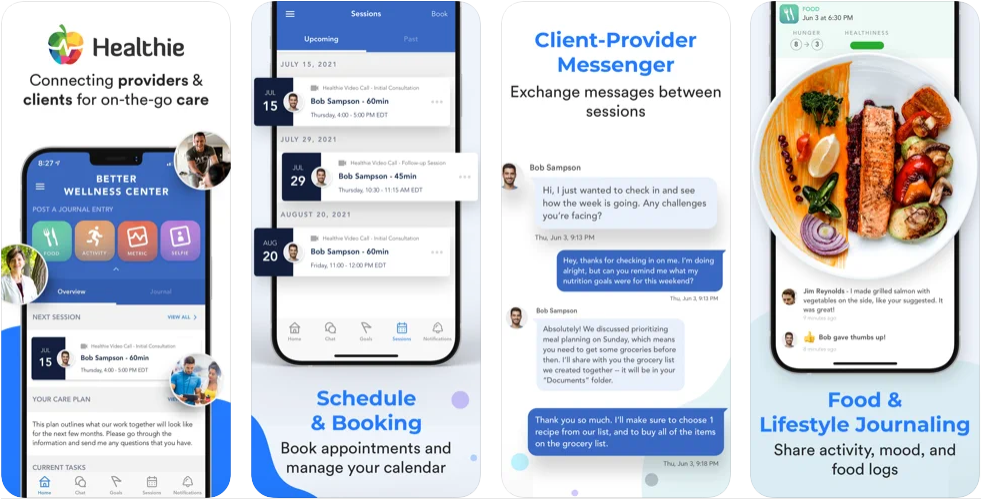 Healthie app connects patients and care providers without any hassle via in-app messaging and video conferencing.
It means the Healthie app is a marketplace business model for physical therapy solutions.
2. I Am Sober:
Ratings: 4.9 out of 5 from 84.7k+ reviews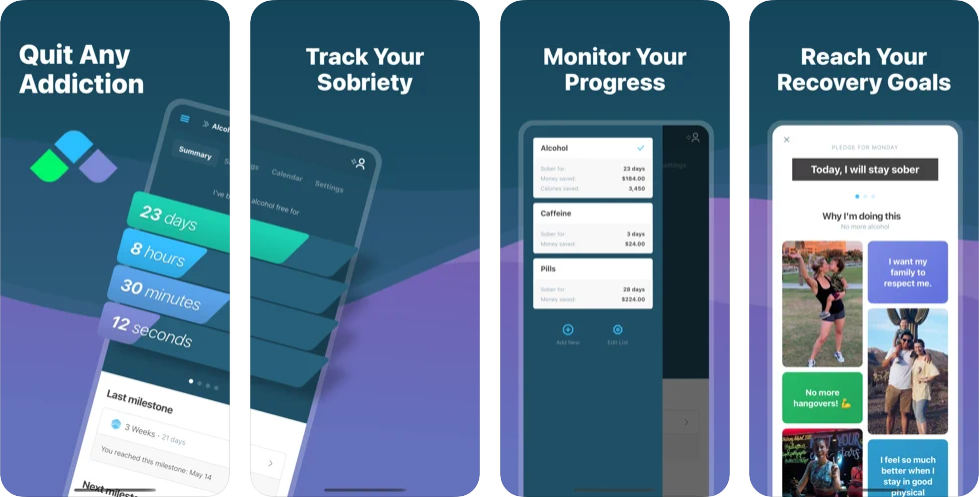 I Am Sober is one of the leading apps in the market that effortlessly helps people to quit any sort of addiction at any stage of their rehab journey.
Using the app, patients can track, manage, and share their rehab progress with the community.
3. Chiron Health:
Ratings: 5 out of 5 from 14.9k+ reviews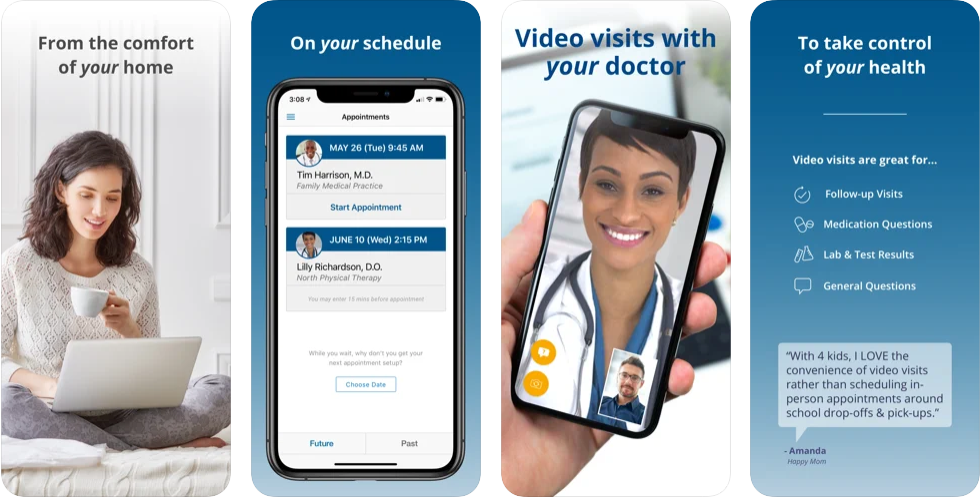 Chiron Health offers telehealth rehab therapy solutions for various physical injury concerns.
Furthermore, it enables patients to share their medical records such as lab tests, medication reports, and medical imaging with a therapist.
Why should you build a telehealth app for rehab therapy?
As a healthcare IT company, we know every ins and outs of the healthcare industry.
With our comprehensive market analysis, we noticed that there is a rising need for telehealth rehabilitation app solutions among care providers and patients.
And as per the Fortune Business Insights, "The global telerehabilitation market size was valued at USD 3.32 billion in 2019 and is projected to reach USD 9.13 billion by 2027".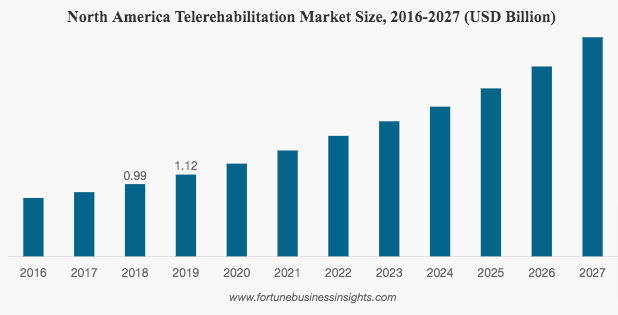 In this rising telerehabilitation market, there are a few healthcare startups that only focus on rehab therapy solutions.
This means, there is low competition in the market with high potential profits.
Furthermore, the metaverse is significantly taking place in virtual therapy solutions in the form of AR (Augmented Reality) and VR (Virtual Reality) devices.
Balance is incredibly important for stroke rehab. Did you know the XR Therapy System can be used with patients in elevated supine as a primer for sitting balance activities?

Learn more about our system via a virtual demonstrations: https://t.co/f6A30Nk6Zd pic.twitter.com/8idTcKowit

— Neuro Rehab VR (@NeuroRehabVR) May 5, 2022
Integration of such technologies with apps can be beneficial for both patients and care providers.
This way you can attract more patients to your telehealth rehab therapy app which can enhance your overall ROI.
So, if you're planning to build an online rehab therapy app, explore our telehealth or telemedicine solution for that.
We have multiple telemedicine app solutions for online rehabilitation care services
1. White-label telemedicine app: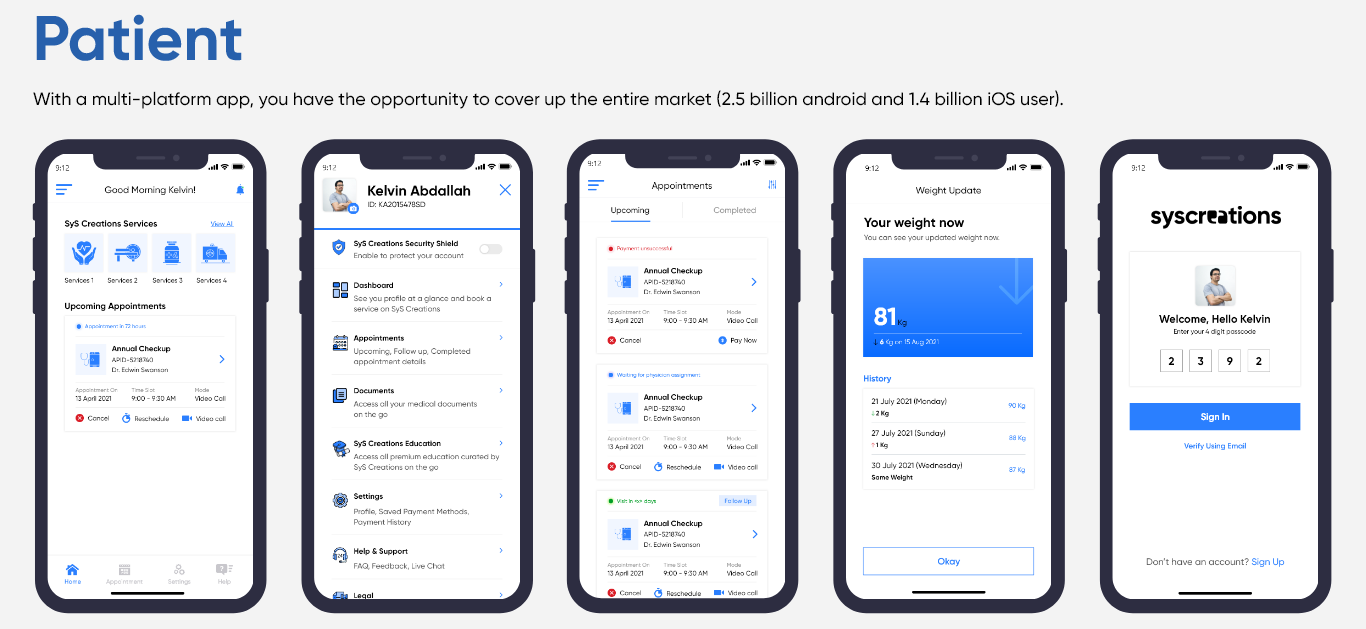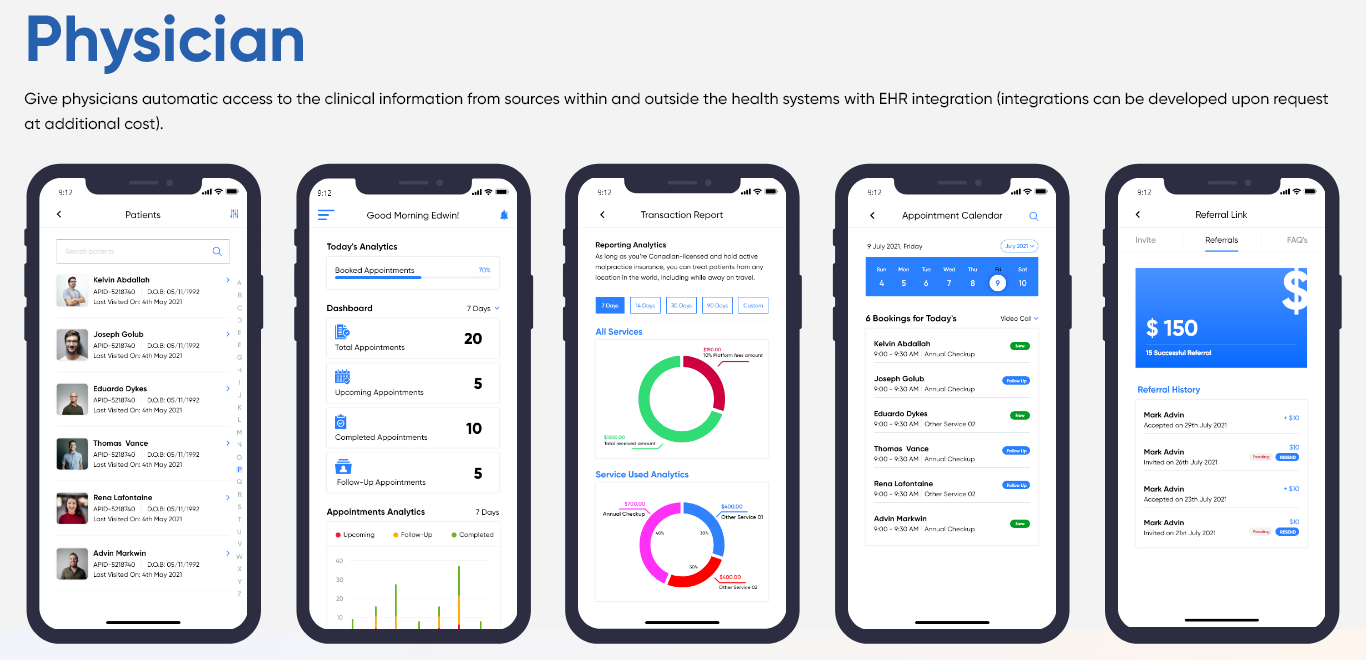 If you want to launch the telerehabilitation app in the market within less time or have low investment capital, our feature-rich white-label telemedicine app is the best solution for you.
It contains,
HIPAA/PHIPA/PIPEDA compliant
Customization as per your branding or business needs
You must also read: Our white-label telemedicine platform
2. Custom telehealth app:
We build a custom telemedicine app as per your rehab therapy business requirements with a unique design and the most suitable features.
For that, we follow a result-driven development approach.
This means, we also focus on the other key elements that are essential for healthcare startups.
Here is the entire development process for a custom telemedicine app.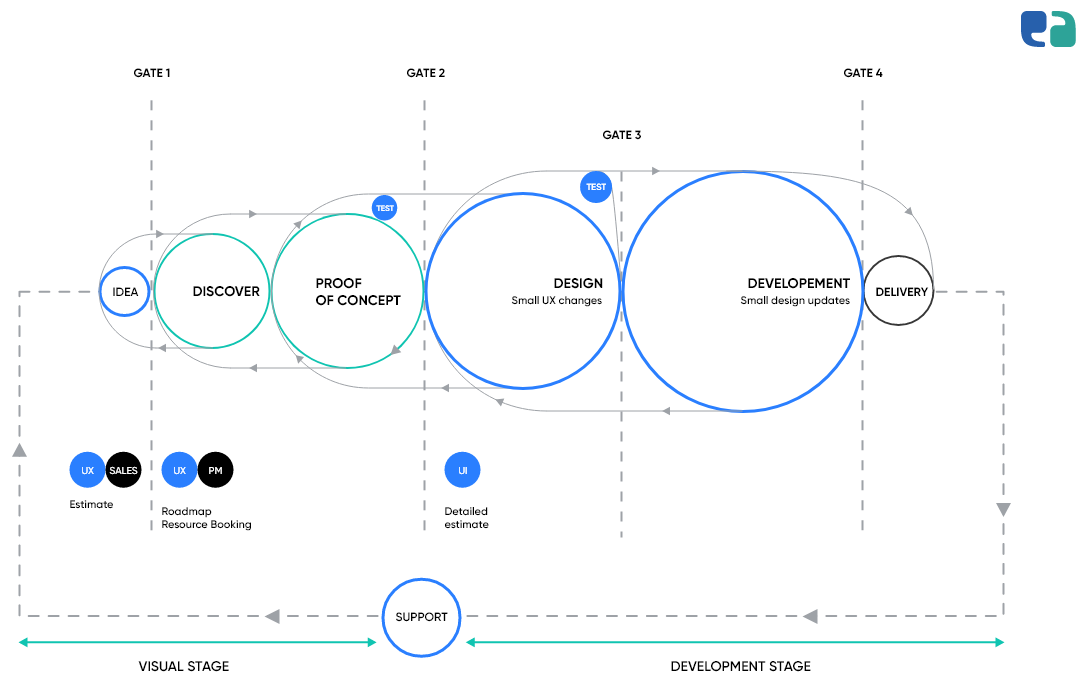 But, why choose us?
Because when it comes to telemedicine or telehealth apps, we're the Canadian masterminds!
We're transforming the healthcare industry with our result-driven healthcare IT solutions
Based in Ontario, we are a healthcare-specific IT company.
What makes us different from the rest is that we deliver clinical value along with our powerful healthcare IT solutions.
With our 7+ years of hands-on experience, we enable healthcare startups, enterprises, and organizations to achieve their business goals.
For that, we have a dedicated team of 50+ healthcare IT professionals who put their combined 200+ years of experience so that you don't have to walk extra miles.
It contains – healthcare professionals, app developers, QA engineers, UI/UX designers, compliance specialists, and business analysts.
Just imagine the outcomes when tech, compliance, and business masterminds work under one roof!
So, if you want to supercharge your healthcare business efforts, let's have a productive talk about your vision!