How to Offer Virtual Physical Therapy Like Hinge Health Which Recently Raised $600M at the Valuation of $6.2B?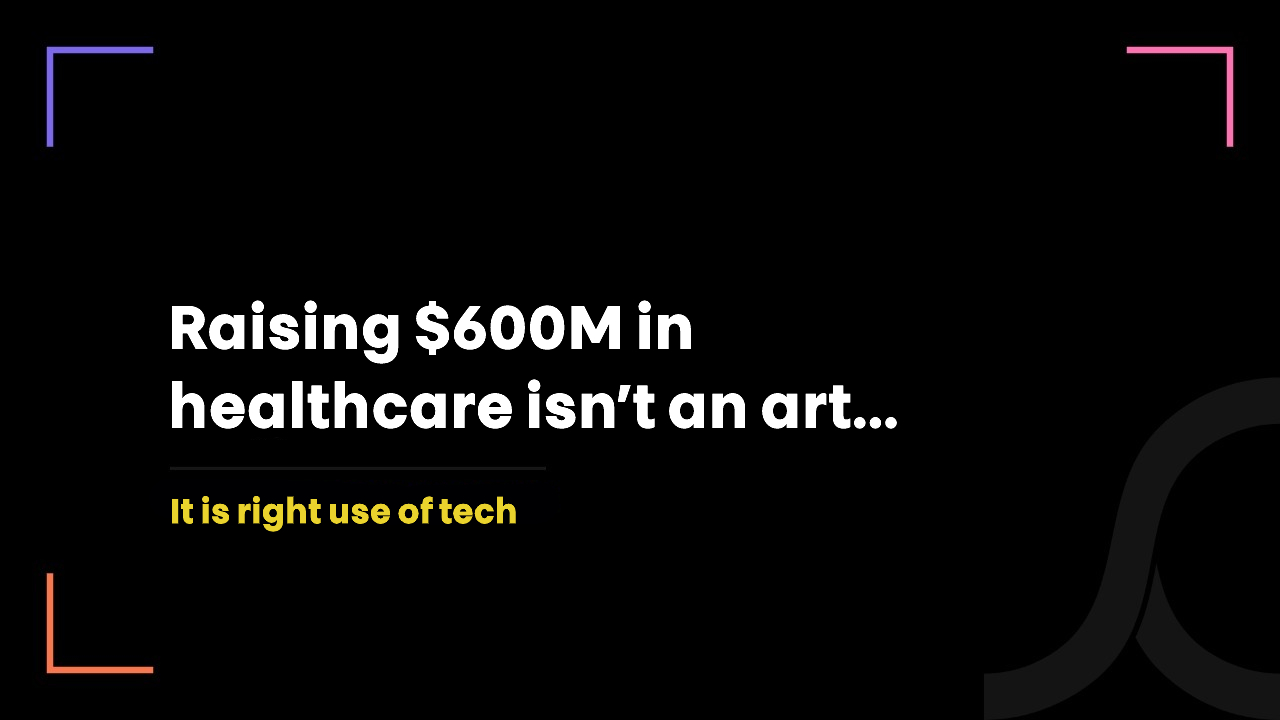 2 years ago
A virtual physical therapy app raised $600 million and is valued at $6.2 billion! (Isn't this something every physiotherapist and healthcare entrepreneur dream of?)
As per the official report, a California-based health tech startup named Hinge Health closed a successful Series E funding round of $600 million at a valuation of over $6B. The round was led by Coatue and Tiger Global.
Already surprised? Don't be now.
Hinge Health had already closed a Series D round of funding worth $300 million just 8 months ago in January 2021.
And so far, the company has attracted more than 550 enterprise customers and thousands of individual users.
After a motivational data game, coming back to our main question, are you planning to offer virtual physical therapy like Hinge Health?
If yes, we can help you with our healthcare tech expertise.
But for that, you first need to know how Hinge Health offers the most tech-savvy and comfortable physical therapy and on which technologies.
How Hinge Health offers virtual physical therapy and what it takes you to be your version of Hinge Health
Hinge Health leverages a total of 3 major technologies/resources/tools.
1. Mobile app/web app
This is the most basic requirement. It acts as a medium to connect patients to physiotherapists or healthcare providers.
Not just it connects patients and providers, but it actually streamlines entire clinical workflows for appointment booking, patient onboarding, consulting or coaching, eprescribing, and follow-up.
A physical therapy app also plays a very important role in self-care, by guiding patients around exercise therapies with pre-recorded videos.
Hinge Health offers an app with purposeful features like,
Exercise therapy on the go
Personalized progress
Real-time feedback
Behavioural change
Video coaching
Community support
How can we help you here?
We're an army of the smartest people when it comes to healthcare app development.
Our dedicated healthcare app developers, UI/UX designers, business analysts and compliance specialists can build a mobile app or web app compliant with all data privacy laws.
What makes us exclusive is our healthcare-specific knowledge. Because we only serve the healthcare industry.
Be it MVP mobile app, full-fledged app or progressive web app, we have experts, expertise and experience!
2. Motion tracking with computer vision tech
Ensuring quality of care and enhanced patient outcomes is very difficult in virtual care settings. Because healthcare providers can't physically check patients.
But using cutting-edge technologies, we can eliminate this barrier and help providers to get a better idea of patients' conditions even virtually.
Motion tracking with computer vision is one very promising technology Hinge Health utilizes at its core.
It makes movement tracking of patients during the exercise therapy program very easy and enables care teams to grab additional opportunities to monitor and personalize care.
In case you are wondering, computer vision is nothing but the field of AI which deals with identifying information out of images or tracking any particular points of objects in live videos.
To make movement tracking even more precise, Hinge Health uses wearable sensors that provide real-time feedback of patients' movements.
How can we help you here?
Okay. Let us be frank with you. AI is complex and healthcare AI is even more complex. Unless you don't have healthcare-specific skill sets, you would end up messing it up.
But for us, healthcare AI including computer vision is a kid's play. Why? Well, we have been dealing with it for 7 years and we have mastered it now.
We have dedicated healthcare AI engineers, developers and researchers who make it more affordable, easy and patient-centric.
So, with our resources and knowledge, we can help you implement computer vision technology in your healthcare project.
3. IoT
We're proudly calling IoT - the most used and game-changing technology in healthcare.
It has so many use cases to offer that it can change the healthcare delivery model forever.
From remote patient monitoring to medical inventory tracking, IoT is making healthcare a well-organized place.
Hinge Health utilizes IoT technology in its medical device called Enso.
Enso is a high-frequency pulse device, used for electrical nerve stimulation. It provides non-addictive pain relief within seconds.
But most importantly, it is an IoT-enabled device. Meaning, patients can control and monitor it from the mobile app. More specifically, patients can adjust its stimulation patterns from the mobile app and check its battery.
How can we help you here?
The most difficult part in IoT implementation is establishing compatibility between hardware (IoT device) and software (mobile app).
As hardware and software aren't made for each other, there are by default several compatibility issues that severely influence the data accuracy and security.
Thus, mastering IoT is all about mastering IoT compatibility. And we did it.
With our past experience, we have learned best practices to connect IoT hardware with IoT software and we've never failed to establish seamless connections.
What makes it easier for us is our dedicated army of healthcare IoT engineers who have been dealing with IoT ever since their first day of professional careers.
'Not-an-ordinary' Conclusion
The way Hinge Health is providing physical therapy is the future of physiotherapy. (And that's why they raised $600 million and you didn't!)
No, we don't want you to raise $600 million like Hinge Health.
We want you to make physiotherapy fun, easy, comfortable and affordable which you can easily do with technology.
And if you see it as a mission, we are ready to lead it with our healthcare IT knowledge!
(Why this conclusion isn't ordinary? Because nothing is going to conclude here. Only good start ahead!)