Virtual Sleep Clinic Haleo Grabbed $4M USD: What's the Scope for Online Sleep Clinic?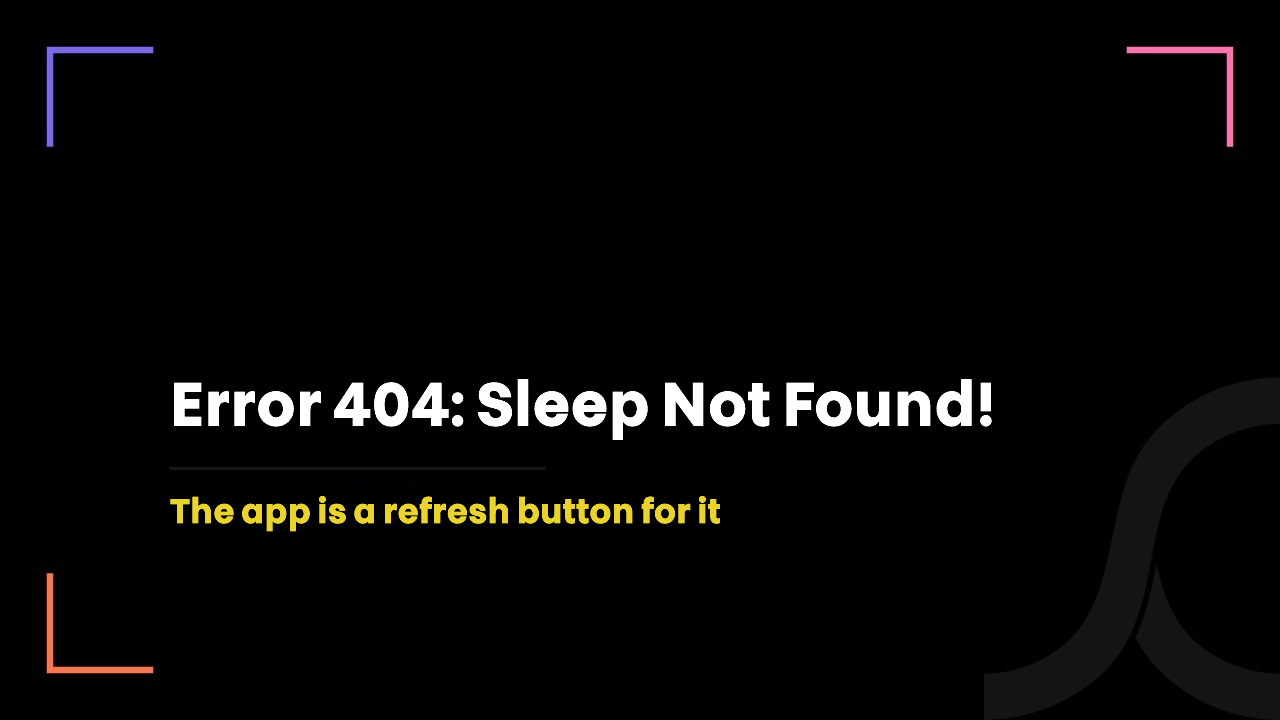 1 year ago
Let's start this blog with some mind-blowing facts related to sleep disorders.
Almost 70 million people are suffering from the sleep orders
Insomnia is the most common concern
Nearly 30% have a short-term and 10% have long-term insomnia problem
But Montréal-based virtual sleep clinic Haleo wants to change this miserable situation.
And because of the visionary mindset, Haleo recently raised $4 million USD or $5.2 million CAD in recent funding.
We are excited to announce that we've secured a $5.2M seed-extension financing. This Seed-Extension round will help HALEO accelerate its growth.

Read the full new: https://t.co/rbBbr58F3N#financing #venture #sleep #HealthTech pic.twitter.com/QGq3Ol6TIj

— HALEO Clinic (@HaleoClinic) July 5, 2022
So, let's explore it in more detail.
Haleo virtual sleep clinic is decoding sleep disorders in the true sense
Haleo was founded in 2015 by Bradley Smith.
It delivers virtual care solutions for insomnia and other sleep disorders via a mobile app.
Haleo offers a 5-week program in order to help people overcome the symptoms of the insomnia problem.
With its 30+ certified team of sleep therapists, social workers, and psychotherapists, Haleo provides a personalized and effective care solution for patients' sleep disorders.
This results-driven care approach aided 94% of Haleo's clients to overcome the clinical symptoms of insomnia.
An overview of Haleo's virtual or online sleep care program
A 5-week program performs simply for patients who are suffering from insomnia disorders.
The process:
Step-1: First, the client needs to communicate with the sleep therapist via in-app messaging.
Step-2: The certified sleep therapist understands the situation of the client and conducts the virtual call in real-time.
Step-3: The therapist tracks the patient's entire sleep cycle.
Step-4: After analyzing the condition, the therapist suggests some guidance to help the client sleep better.
The outcome:
Reduces nightmares and nighttime awakening
Enhance the sleep quality
Helps patients to control or avoid thoughts during sleep
Fixes chronic insomnia disorder
Supports clients to fall asleep faster
Haleo is not only for individuals!
Founder of Haleo Bradley Smith believes that everyone's sleep patterns are different based on their workload, organizational environment and many more other factors.
Good sleep is essential for employees to always stay on the top in terms of productivity and mental health.
Poor sleep quality of employees directly influences an organization's costs and productivity.
For instance,
Over 50% of Canadian adults are undergoing insomnia disorder
Insomnia costs $16B every year
2.5x higher risk of disability leave
That's the reason, Haleo offers personalized sleep care solutions for the enterprise to help keep their employees' sleep quality sufficient and reduce the overhead costs.
The impressive fact is that the Montréal Police is using Haleo's sleep program in order to help their workforce to manage the quality of sleep.
Features of the virtual sleep clinic that gives a pleasing user experience
Features for the users:
Identify the insomnia symptoms
Chat and video conferencing with the sleep therapist
Personalized content such as audio
Track the sleep cycle and progress
Cognitive Behavioral Therapy
Share the progress with the sleep therapist
Features for the sleep therapist:
Connect with the patients via chat and video call
Track or analyze the sleep cycle and progress of the patients
Analyze the records of the symptoms
Easy access to the patients' medical records
Is it a promising idea to build a virtual sleep clinic app like Haleo?
We both are now familiar with how Haleo is helping patients to overcome insomnia in just a 5-week program.
But is this a futuristic app concept?
Undeniably Yes!
Insomnia is one of the biggest sleep concerns right now in Canada and the USA. Using mobile or web apps, patients can easily address insomnia symptoms without any clinical visits.
However, to meet the users' expectations even on a long-term basis, you must add uniqueness to your virtual sleep clinic app.
As a healthcare IT company, we help the healthcare industry to keep its nose out of the mess with our comprehensive understanding of every inch of healthcare.
Here is our thought process of how you can dominate the market even in 2030 and beyond.
#1. Deliver experience:
Offering just insomnia solutions is never going to work till eternity.
You also have to provide ideal care solutions for the other sleep problems to attract more clients and enrich the ROI.
For instance,
#2. Need to focus more on the large-scale enterprises:
Due to the modern lifestyle, the rise in mental health illnesses and many more other things are affecting the employees' quality of sleep.
The poor sleep quality results in low-grade productivity and an increase in overhead costs.
Focusing more on large-scale enterprises will help you generate more revenue.
This way, you don't have to worry about future market shifting and customer satisfaction.
However, the virtual clinic app needs to be flexible, scalable and performance-driven even after 2030.
And it is only achievable when the app development has the unique touch of the healthcare IT experts like us!
So, who are we?
We are creating a new environment for healthcare with our healthcare IT expertise
Based in Ontario, we are healthcare IT masterminds!
We only perform healthcare IT projects.
We understand healthcare like no one else can do.
We strive to not let the healthcare industry get stuck in the middle of the freeway.
We have a solid vision to make healthcare easily accessible and affordable.
We are here to fix the broken leg of the healthcare system with our 50+ healthcare IT business, compliance and technical experts. And we are serious about it.
The following is the approach we put to good use to deliver outstanding healthcare digital products.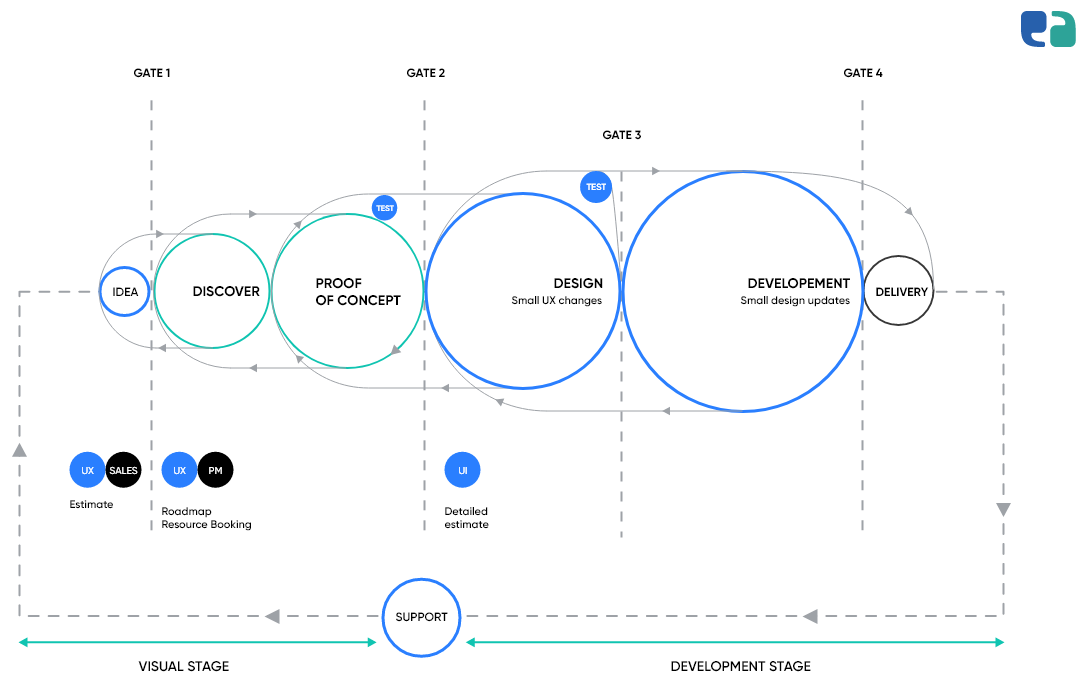 You must read: Explore real screenshots of our white-label virtual care solution