How to Build a Telehealth App like Teladoc? (White Label, Clone, Custom)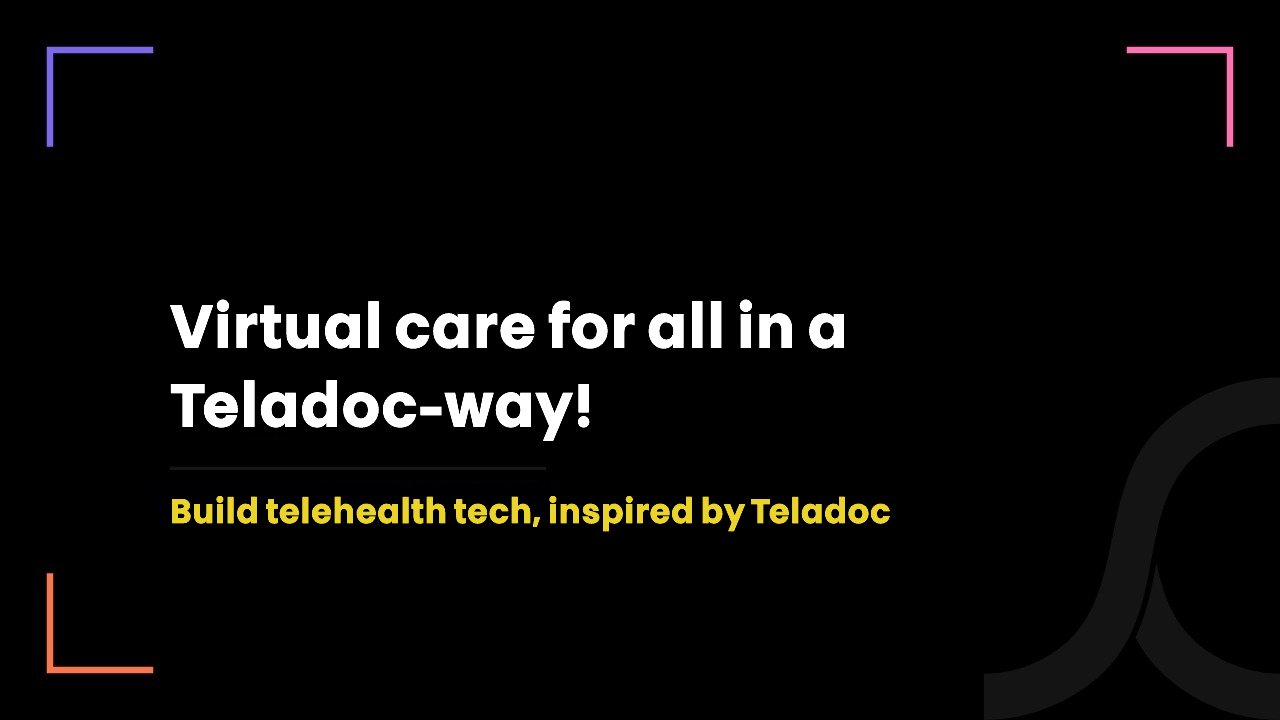 1 year ago
Before the pandemic, the healthcare industry was very slow in terms of adopting digital products as a service.
But today, the healthcare industry is showing more interest in digital healthcare products and services than ever before.
The reason is – "More than 50% of healthcare organizations claimed that telemedicine improved the quality of patient care".
In other words, "Telehealth platforms are shaping the healthcare industry".
That's the reason, we researched Teladoc (telehealth platform) and came up with the business idea for you.
"A telehealth platform like Tecladoc!"
For that, we will assist you to build an app like Teladoc.
But first, let's discuss what Teladoc is.
What is Teladoc?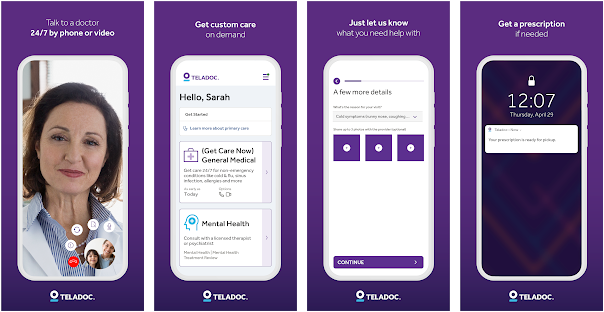 Teladoc is the leading telehealth and telemedicine services provider in the US.
It provides virtual care nationwide from mobile and web applications.
Teladoc offers virtual care for – general medical services, mental health, dermatology, sexual health, wellness care, and specialist opinions.
In addition to this, Teladoc offers 24/7 general and primary medical services.
Teladoc has a team of – doctors, medical specialists, and therapists that give quality care for the patient's health concern, and prescribe medication when it's necessary.
How does Teladoc work?
Let's assume that you are the user.
Follow the below steps for general medical treatment,
Step-1: Open the Teladoc app
Step-2: Give brief information about your health concern with your past medical history.
Step-3: Do the payment
Step-4: A certified doctor will review your health conditions.
Step-5: Doctor will contact you via phone and video.
Step-6: Speak to the doctor and ask questions about your medical condition.
Step-7: Get a medical prescription as per your health condition.
Which are the telehealth services Teladoc offers?
Teladoc offers quality telemedicine and telehealth services with the help of certified therapists, physicians, psychiatrists, and other specialists.
They have majorly divided the services into five categories.
Primary care:
A patient can contact the doctor 24/7 for non-emergency needs
Personalized health plans that meet patient health goals.
Patients can track their routine checkups, blood pressure, wellness report, and condition of ongoing treatment.
Patients can share lab reports, health charts, and other important details via images or documents.
General medical:
A qualified physician is available 24/7.
For adults, treatment for non-emergency conditions such as – cold flu, allergies, sinus infections, and other medical conditions.
For children, 24/7 non-emergency treatment such as – cold & flu, allergies, stomachache, and pink eye.
Mental health:
Patients can schedule a virtual meeting with a certified psychiatrist.
Ideal solution for mental conditions such as – anxiety, stress, depression, trauma, addiction, and relationship conflicts.
Wellness care:
Certified dietitian for weight loss, diabetes, digestive issues, food allergies, and blood pressure maintenance.
Personal health coach for the neck and back treatment with exercise tips and videos.
Treatment for the addiction such as alcohol and tobacco.
Specialists and expert's opinions:
Ideal treatment by the dermatologist for skin infections such as – acne, eczema, psoriasis, rosacea, and other skin issues.
Patients can send photos or videos to the dermatologist for medical prescription.
What features does the Teladoc app have?
For a better understanding of telehealth apps, we have divided the features into two categories.
Features for healthcare professionals:
Intuitive doctor profile
Direct chat with the patient
Easy access to the patient health data
Simple appointment management system
Appointment reminder
Communication methods such as – chat and video call
Note the condition of the patient in medical notes
Daily, weekly, and monthly reports of an appointment
Simple e-prescription process
Billing and earning
Track your progress in analytics
Technical support
Patient app features:
Patient profile
Nearby hospital, clinic, and pharmacy store
Simply check and track symptoms
Appointment booking
Appointment reminder
Direct chat with the doctor
Medication tracker
Medication reminder
Appointment history
Payment
Give review and feedback
Technical support
50 million Americans have used Teladoc, why?
As a telehealth platform, Teladoc is offering 24/7 general and primary medical services for adults as well as children.
That's the reason behind, Americans are using Teladoc over other telehealth applications.
Apart from that, it gives fast and convenient access to the application for patients such as,
Simply schedule or cancel the virtual treatment with the medical specialist.
Mental health treatment from the certified psychiatrist
Send the skin infection photos or videos directly to the dermatologist
100% secure and private medical treatment by following HIPAA compliance Act
Effortless sharing of important documents to the medical specialist such as – health charts and lab reports
Ideal medical prescription as per your medical condition
Want to build a telehealth app like Teladoc? We have multiple options for you
To build a telehealth app like Teladoc, we have three options for that.
Clone telehealth app development:
Clone app development is one of the most popular among healthcare start-ups and small healthcare businesses.
And when it comes to telehealth clone app development, our approach is distinct from the others.
Not copied but inspired design from the original app
Reliable QA testing for the clone app
At least 30% new features compared to the original app
We suggest a telehealth clone app if you are in the situation, such as – investment cap is lower, not required the new features, and needs telehealth app in a shorter time.
White-label telemedicine app:
Just like clone apps, white-label telemedicine is also popular among healthcare start-ups.
The reason is – affordability and takes very less time in the development process.
Our telemedicine white-label solutions are,
Customization (in features) as per your requirement
Modification and rebranding as per your business objectives
HIPAA/PHIPA/PIPEDA compliant
Explore real screenshots of our white-label telemedicine solution!
Custom telehealth app development:
If you want a unique feature and design for your telehealth app, custom app development is the best option for you.
We build the custom app by understanding the requirements of your healthcare business as well as the user needs.
In custom app development, apart from coding we also keep other important things in mind that directly affect your healthcare business.
Here is the process for the custom telehealth app development.
Market research and understanding the requirements
Documentation
UI/UX design process
Application development with future-ready tech
QA testing to check the errors and bugs
Compliance audit
Pilot and launch
Ongoing technical support
Know how we can help you build apps like Teladoc as a healthcare IT company
Rather than self-praising, let's share the real impact we delivered to a client who wanted to build a telemedicine app.
Read the entire case study of building a HIPAA/PHIPA/PIPEDA compliant telemedicine app!