What is Connected Care & How to Build Connected Care Patient Portal or App in Canada?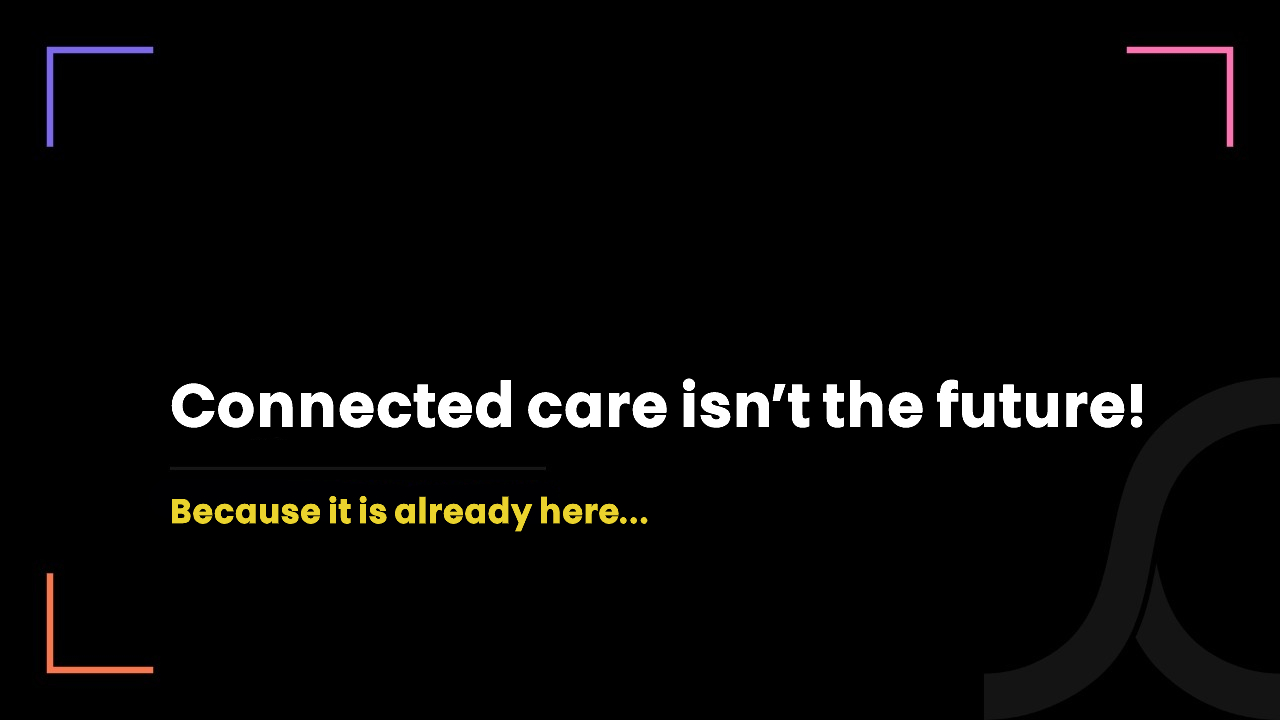 1 week ago
"The world of healthcare is more connected than ever!"
Today getting a doctor's appointment, online counseling, accessing healthcare records, tracking your health journey, and many such things are possible with the advancement in healthcare technology and connected devices.
Most importantly it has enabled people to make informed decisions about health and well-being rather than taking action after they get ill. 
Explore more about connected care services, essential elements of a connected care portal, and how to build connected care apps.
Our other useful resources:
What is Connected Care?
"Connected Care" is the terminology used for a patient-centric form of healthcare that is based on the socio-technical model(combination of people, processes, and technology) of care delivery and health management, which is made accessible to remote users. The word is often used interchangeably with "Connected Health".
Connected care mainly focuses on the two platforms self-care and remote care.
It encompasses programs in telehealth, telemedicine,  lifestyle management, and health awareness that are supported by healthcare technologies, cellular networks, and mobile devices.
No wonder it is showing a tremendous impact on modern healthcare. 
Some examples of connected care services are:
Virtual healthcare: Enables remote patients to interact with the healthcare system and get treatment using modern technologies.
Traditional telehealth programs: Remote care is provided through the collaboration of local clinicians, pharmacies, and medical specialists.
Lifestyle and wellness programs:  Encourage and help individuals adopt a healthy lifestyle through exercise, good habits, and health awareness. 
Home care programs:  These include remote caregiving to the elderly and chronically ill patients through monitoring and improving their quality of life. 
How to Build a Connected Care Patient Portal or App?  
Connected care services empower healthcare providers, and medical staff to efficiently deliver quality services to patients.
On the other hand, patients are highly benefited due to fast access to the healthcare system, low healthcare costs, flexibility, and convenience.   
In recent years connected healthcare apps have gained a lot of attention due to the increasing demand for patient-centric healthcare services.
However, this change has impacted providers and for them, it became critical to adopt cutting-edge technologies in their healthcare system to improve clinical outcomes and to maximize healthcare efficiency.
But how can they develop and implement connected care applications?
Let's first understand the basic elements of connected care application.
Essential Elements of Connected Care Application
There are four essential elements of connected care application to become successful.
1. Easy-to-use app interface
A simple and easy-to-use app interface is highly essential for user engagement and retention.
There are multiple health applications but only a few are successful ones.
The reason behind it is their app's intuitive user interface.
Apps with complex UI have more possibilities of less adoption.   
2. Integration of connected devices such as mobile, IoT, and Sensors
As the healthcare application aims to offer virtual services for individual patients, it should be IoT-enabled and have integration with a range of devices:
Mobile devices:  The app must support all types of mobile devices with different screen sizes and OS including Android and iOS if you are targeting a large number of people.
Sensors and wearable devices: To track and monitor patients' vital signs your app must be integrated with the sensors and wearable devices such as smartwatches, and fitness trackers.
IoT enabled: Medical devices, sensors, and mobile devices should be integrated into the IoT framework. 
3. Understanding of staffing model
Before app development, one should have a clear idea about the staff model and workflow. The app model designed for admin and staff should empower them to perform daily administrative tasks, and an app model for doctors enables them to access and manage patient information, and appointments, analyze patient data, and create reports. 
4. Secure health information storage database and exchange network
Healthcare services are data-driven. Whether it is for the physicians to access and analyze patient records from the EHR, or for executives to manage healthcare processes to maximize financial outcomes, the system requires a continuous flow of data to make strategic decisions.
On the other hand, access to real-time health informatics helps patients to know about their fitness, treatment, and clinical outcomes. All of these require a robust and secure network and a centralized database (cloud).
Stages of Building Connected Care Portal
The main stages of building a connected care portal are:
1. Define the type of service you want to provide
Connected care app encompasses a broad range of remote healthcare services such as mental health app, fitness applications, caregiver app, an app for cancer patients, and so on.
Before planning, decide on the type of app you want to create.  
2. Market analysis and problem definition
Once you decide on the type of app you want to build, perform a market analysis of your potential customer base.
Conduct interviews with your potential customers, conduct an online survey, and gather research information to define problems you want to solve through the app. 
3. UI/UX designing
Based on the problem, create a user persona, to better understand your target audience's needs and expectations.
Categorize them according to priority and create a prototype model based on these requirements.
Then perform a competitive analysis for your application and start designing UI/UX accordingly. 
4. App development and testing
The next part of your app development is coding your front end, and backend development, integrating it with third-party APIs, and IoT framework.
The choice of audience defines your app development platform, but most healthcare apps are built for mobile(iOS, Android), web, and wearable devices.
Once the development is done it's time to check your app quality by performing QA testing. 
5. Launch MVP
For entrepreneurs and developers who are not sure about the market requirement and want to launch their app faster in the market, Building an MVP is a good solution.
As you launch your app early in the market with minimal but basic features, it's easy to gather user feedback early and improve your app accordingly.
6. Analyzing app performance
Analyzing app performance gives you a clear idea about how your app is performing in the market, find areas of improvement, and make the right decisions to fix issues. 
7. Maintenance and development
App maintenance and development is a continuous process. Having regular maintenance keeps your app secure and updated so that it can run on a range of platforms with configuration issues.
Top Connected Care Applications in Canada
Let's have a look at some successfully connected care applications in Canada.
1. MD Live
MD Live provides virtual doctor visits from the comfort and convenience of your own home from anywhere and at any time, it has a board of certified physicians.  
Moreover, it offers,
Treatment for multiple behavioral health issues with a licensed therapist.
Treatment for 80+ non-emergency medical conditions.
Features:
A broad range of certified physicians and experienced doctors across the state.
Care at home, at your convenience, at your time
Offers services on holidays
Affordable cost
2. Dialogue Health
It is the largest virtual healthcare clinic in Canada that gives you quick access to healthcare professionals for non-urgent medical issues and health concerns.
Features:
Virtual care through chat, audio, video
In-office treatment is available
Free home delivery of medicines
Treatment for multiple non-urgent medical issues such as infections, pain, allergies, and Thyroid issues
Get referrals for medical specialists & lab tests (radiology, etc.)
Renew medical prescriptions
Provide family members with access to Dialogue
3. Maple: 24/7 online doctor
Maple connects users with the General physician or the specialist in minutes for diagnosis, prescription, sick notes, or medical advice in Canada.
Features:
Access to specialist doctors at fingertips
Receive prescriptions notes digitally
Choose pharmacy to get home delivery of prescriptions
Secure health records
Provides treatment for a variety of health issues
4. MyHealthOne
MyHealthOne is the patient health portal that enables patients to find local doctors and schedule appointments and allows them to manage their health information and track their health journey in one convenient place.
Features:
Schedule appointments with the doctors in the local area
Access medical health records
View lab reports
Online medical paperwork
Integration with other portals
Manage accounts for multiple family members
Sign up for classes or events
Move from Reactive to Proactive Healthcare with Our Healthcare-Specific Expertise 
Rapidly involving healthcare technology, rising personalized healthcare demands, and cost crises in the healthcare industry have now given rise to modern connected care applications.
These apps connect physicians, doctors, and healthcare providers with patients outside the hospitals and clinics. 
Further, modern health and wellness apps are more focused on the proactive approach of healthcare minimizing patients' admission by enabling users to make the right decisions for their health and overall wellbeing.
Technologies such as AI, IoT, VR/AR, big data, and blockchain have a tremendous capability to drive healthcare to its zenith of excellence.
If you have any plans to build a connected care application, we are here to help you at SyS Creations. 
We are a healthcare-focused IT company with 8+ years of experience in consultation, analysis, development, design, and implementation of healthcare applications.
Our team of experts will help and guide you in developing a custom application for your healthcare system after evaluating your unique needs and system requirements.