Build ePharmacy App like Algo with Kroll Integration in Canada & the USA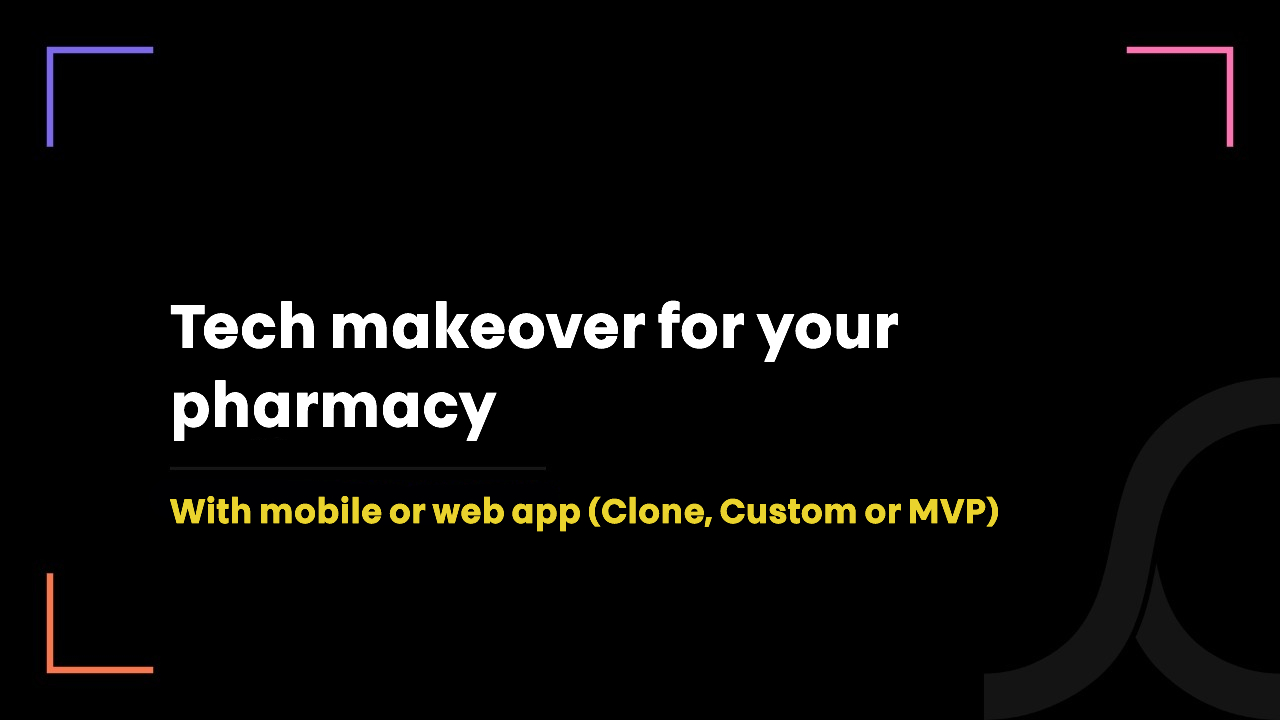 2 weeks ago
Let us make a guess!
You might have discovered the ePharmacy app as an interesting topic or else wish to build an app like Algo.
Don't be concerned.
We, as a healthcare-focused IT company, will assist you in both directions.
But before jumping into the topic, let us explain how digital healthcare products are expanding.
The adoption of digital products in healthcare is rapidly increasing because of the COVID-19 pandemic.
As per the reports – "The mHealth apps market is valued at $47.7 billion in 2021 and is projected to grow to $149 billion by 2028".
So, why are mHealth apps getting so much popularity?
The reason is – fast, convenient, and reliable care for patients and operations for healthcare professionals.
However, in mHealth apps, ePharmacy apps are achieving new levels in the healthcare market.
So, in this blog, we will explain how to build an ePharmacy app like Algo with Kroll integration in Canada.
What is Algo?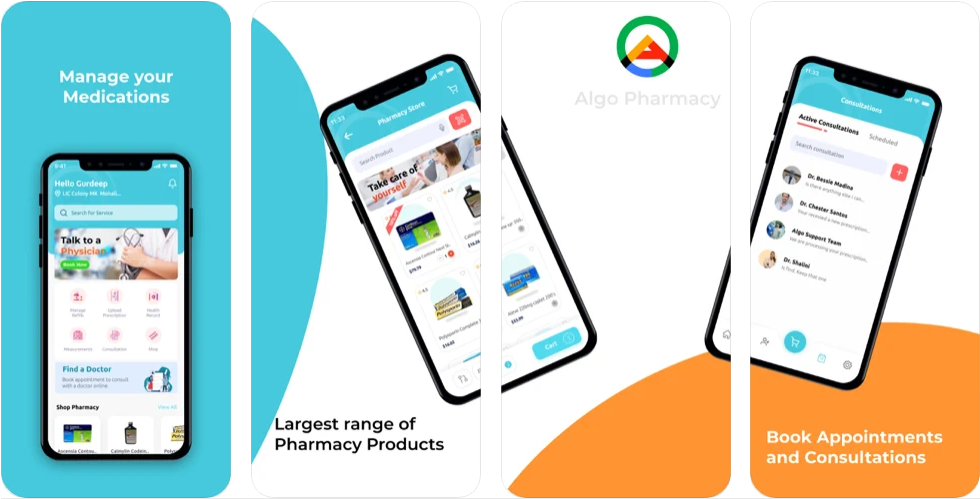 Algo is a leading online pharmacy solution provider in Canada,
As an online pharmacy store, the Algo includes certified medical stores across the country.
Algo is known for the – fast and secure delivery of all medication (prescription and non-prescription items) to home and workplace.
In addition to this, patients can also communicate with certified physicians for every query regarding medication using the Algo app.
How Does Algo Work?
Let's assume a scenario where you are the consumer.
Signup and complete the profile
Simply take a photo of the prescription
If there is an issue, contact the pharmacist right away
Fast and secure payment option
Free delivery to your doorstep
In other words – "Entire pharmacy in your hand".
What Features are there in the Algo app?
As an online pharmacy solution, Algo's mission is to deliver fast, reliable, and easily accessible medication delivery services.
For that, they offer features such as,
Popular brands available for health and wellness products
Direct contact with the certified physicians via chat and call
Upload your prescription by taking pictures
Order non-prescription items
Directly bill to the insurance provider
Temperature controlled medicine delivery
24/7 medicine delivery on the urgent-basis
Refill medicine delivery in one-click
How Does the ePharmacy App Make Life Easier for Both Patients and Pharmacy Business Owners?
ePharmacy app is the most convenient and affordable way for the patient to get medicine at the homeplace.
It gives benefits to the patient such as,
Easily accessible for both consumers and business owner
Saves a lot of time for the patient
Real-time tracking and managing the order
See each detail of the drug
Get advice from the certified medical expert
Online ordered medicine costs less than the physical store
Ideal solution for the patient having – disabilities, chronic conditions
Apart from the patient, the ePharmacy app gives benefits to the business owner such as,
Helps to stand out from the competition
ePharmacy store attracts more customers
Assist to create your own brand name
Simple inventory and patient data management
In addition to this, patient medication data assists ePharmacy stores to enhance the patient service experience.
Here, Kroll integration with the ePharmacy app allows the pharmacy stores to get the insightful health records of the patient to deliver a more comprehensive pharmacy solution.
So, how does it work? Let's discover.
The Importance of Kroll Integration with the ePharmacy App (We have Expertise In It!)
For your better understanding, let's assume a scenario.
Using your pharmacy app, a patient submits a new prescription request.
Now, as per the workflow, you must add that new prescription data to Kroll's to-do list.
However, here it costs you time as you have to make data entries from the app to Kroll.
But if you integrate Kroll with your ePharmacy app, all new prescription requests submitted through your app get added automatically to Kroll's to-do list.
Such practice results in crucial time saving as now you don't have to make manual data entries into Kroll.
Additionally, Kroll integration with the ePharmacy app facilitates pharmacists to have access to drug and patient information from the app itself. In other words, pharmacists don't have to operate both a pharmacy app and Kroll software.
The following are the most common benefits of Kroll integration with pharmacy apps.
Real-time and fast access to the patient data
Error-free patient data entry to Kroll
Simply manage the workflow
Drug inventory management
Detailed drug information
You must read: How to achieve Kroll integration?
Why Should You Build an App like Algo?
Since the pandemic, online pharmacy apps have been ideal solutions for patients who need doorstep medicine delivery.
In other words, "COVID-19 has a positive impact on the ePharmacy market".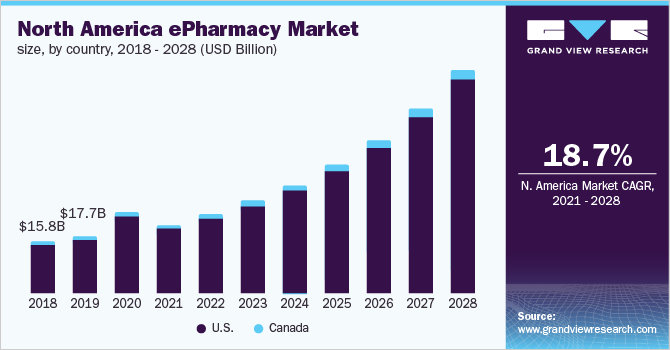 As per the reports – "The global ePharmacy market size was valued at USD 60.8 billion in 2020 and is expected to grow at a compound annual growth rate (CAGR) of 18.4% from 2021 to 2028".
The ePharmacy app is the all-in-one solution for patients having medication concerns.
Apart from that, here are some benefits of the ePharmacy app.
Online drugstores are more informative for patients
Consumers are more likely to buy from your ePharmacy app because medicines cost less compare to physical store.
Efficient inventory management for the business owner
It provides ideal customer satisfaction.
Allows business owners to understand the consumer requirements
Secure access to patient health data for the medical expert.
You can offer more customer-focused features.
Consumers can easily communicate with certified medical specialists in real-time.
Why Should You also Offer a Telemedicine Service in An ePharmacy Solution?
It is an all-in-one solution for the patient.
With that, patients can easily communicate with medical experts and get a prescription for their medical condition.
A teleconsultation in the ePharmacy app will give you the benefits such as,
An all-in-one solution will attract the more consumer
Allows to deliver more quality care
Enhance the patient care experience
Stay ahead of the competition
Want to Build an ePharmacy App like Algo? Know How We Can Help You
"We put our extra efforts to build and deliver top-notch digital healthcare products".
We are an Ontario-based healthcare IT company.
For the past 7+ years, we have been delivering result-driven healthcare IT solutions for healthcare start-ups, hospitals, clinics, individual medical experts, and healthcare businesses.
To accomplish that, we have a healthcare-specific IT team of – web and app developers, UI/UX designers, QA engineers, business analysts, and compliance specialists.
We count every interaction, even the small ones, which helps us to deliver the most relevant and effective healthcare IT solutions.
"With our customer-focused approach and healthcare IT expertise, we will help you to chase your business vision".
You must also read: How to build an app like PocketPills?