How to Double Virtual Fertility Clinic Revenue? Apricity Raises €17M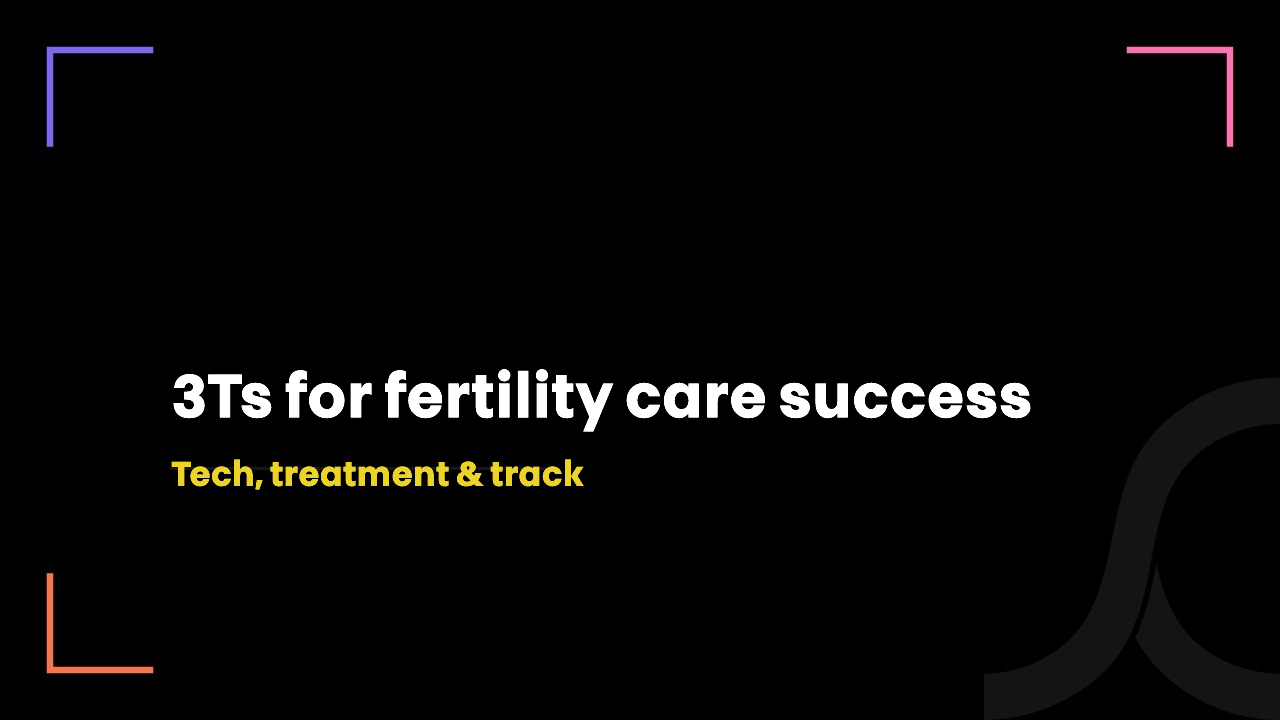 1 year ago
Powered by tech and AI, Apricity is a next-generation virtual fertility clinic based in the UK.
It launched in 2018 with a solid vision to enhance the possibility of conception and outperform traditional clinical approaches.
The journey of Apricity is exceptional so does growth.
Hence, we are going to reveal how it gained so much popularity in just 4 years of time.
Top 5 moves of virtual fertility clinic Apricity that doubled its revenue and customer growth
We have been analyzing every move of Apricity since they launched the world's first at-home fertility clinic.
Its recent funding of €17 million has grabbed the attention of numerous healthcare entrepreneurs and traditional fertility clinics not only in the UK but also in Canada & USA.
🚀🌟UK-based virtual fertility clinic Apricity raises €17 million 🙌
Caroline Noublanche: "We look forward to supporting more women and couples across Europe who are struggling to conceive and can now hope for a better, less stressful alternative option."https://t.co/Nq2qgCJByK

— EU-Startups (@EU_Startups) September 5, 2022
Hence, we decided to share the growth-focused strategies of the online fertility clinic or virtual fertility clinic Apricity.
1. Combination of robust tech and fertility care
Remember, it is not only about the treatment. What matters is the outcome and the experience.
The traditional fertility approach is full of stress, unnecessary tests, and clinical visits.
But Apricity has changed the entire scenario.
It comes up with the combination of the fertility app and ideal treatment plan and gives the patients ultimate transparency, convenience, and immaculate care experience.
Here is an outcome of its hybrid care model.
Reduce clinical visits from 9-10 to only 2
7/7 care support and guidance
2. A seamless fertility care journey at home
Apricity offers patients to obtain blood tests, semen analysis, scans, and video consultations in the comfort of their homes via a virtual fertility clinic.
What's more, its care at-home or online fertility clinic journey is remarkable.
Let's understand it with a 4 step process.
The patient connects with the advisor to select an ideal treatment plan
It assigned the patients a suitable medical team.
Online fertility consultation
The advisor creates a treatment plan based on your condition and needs
No hidden costs. Just a one-time payment.
Mobile app for guidance, support, medication reminder, and progress monitoring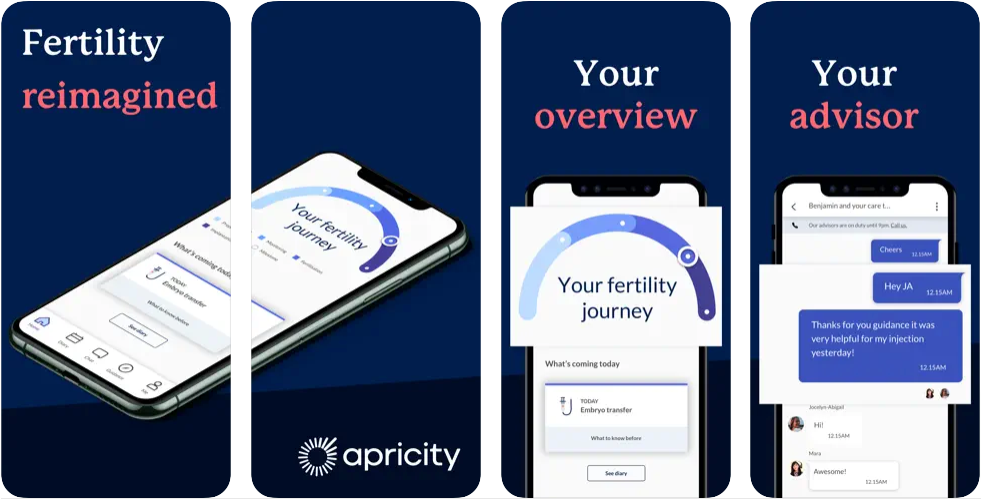 3. Acquisition is the key
As a virtual fertility clinic, Apricity has acquired the Madrid-based women's health app Woom.
It helps women in tracking their menstrual cycle along with analyzing their body symptoms which initially assists both patients and care providers in boosting fertility treatment.
But what was the outcome of this acquisition?
Enhanced lead generation rate and user engagement
Geographical expansion beyond France and the UK
4. Signed up with corporate customers
It is the most prominent move of the Apricity.
Its fertility care services are now part of the multiple wellness programs or employee benefits in the UK.
For instance, large banks, tech giants, AXA, and Reward Gateway are one of the top corporate customers of Apricity.
In fact, more than one-third of its revenue is coming from B2B services!
5. AI as a treatment partner
AI in healthcare is opening a vast number of doors for any health tech startup.
It harnesses the true power of the clinical, lab, and other medical data and supports healthcare professionals in providing the most suitable care solutions.
Apricity has developed powerful AI algorithms.
With the large-scale clinical and patients health data, it helps in –
Identifying the most suitable treatment plan
Comprehensive data analysis and prediction tools to help the patient in understanding their chances
3D reconstruction to determine the best embryo
In fact, Apricity is the world-first company to develop 3D reconstructions for embryos.
From that, we can safely say that AI is a game changer for Apricity as a virtual fertility clinic.
The next moves of the Apricity with the recent €17 million funding
Currently, Apricity is offering its virtual fertility clinic solutions in the UK.
Now, they will expand geographically in France, Spain, Italy, and Germany.
Furthermore, Apricity will develop more powerful AI algorithms in order to analyze a more accurate fertility treatment plan.
Will you survive if you start a virtual fertility clinic in 2022?
With zero doubt, yes!!!
Being in the healthcare industry for the past 8+ years, we are familiar with every ins and outs of its market potential.
And we always share our thought process with stats.
One 1 out of 6 couples struggle to conceive
The global fertility market is huge and will reach USD 45.40 Billion by 2027. (

Source

)
So, it is a perfect business opportunity if you want to start an online fertility clinic using a combination of an app and AI just like Apricity.
So, What are we?
We are an Ontario-based healthcare IT company that only entertains health tech projects with a solid vision to transform the old-age healthcare industry!