AI in Healthcare: Challenges, Use Cases, Case Study (Hire Best Healthcare AI Developers)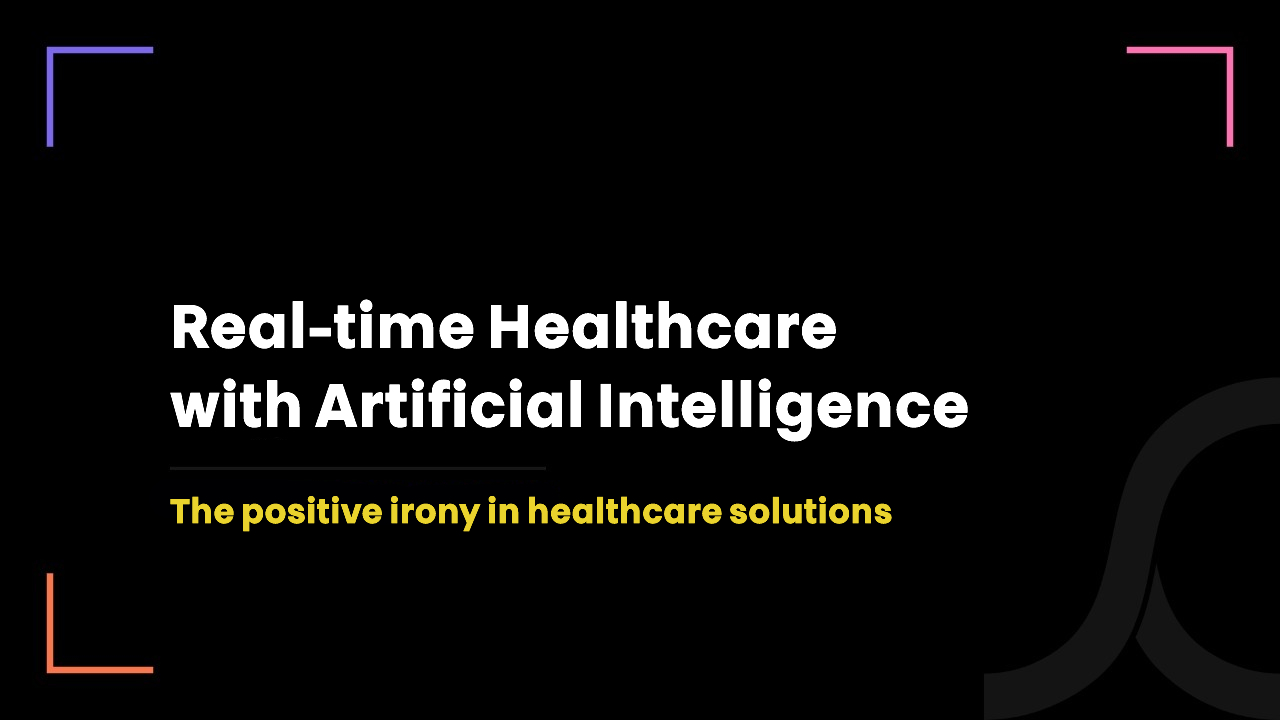 8 months ago
It was just yesterday when I was going through the internet reading about the recent healthcare trends. I know it sounds cliche, but I guess we healthcare IT lads are boring that way.
So coming back to the point, reading about the rebranded and refocused Canadian startup Lydia AI which secured a whopping series A funding of $13.8 million in 3 rounds, made us all wonder (yes! We all are healthcare geeks, but we only do it to make healthcare better for you guys) the multidirectional relationship between AI and healthcare. 
And here we are putting on the robes of your local Canadian healthcare AI experts/developers and giving you an insight regarding how to use AI in healthcare.
The rampant rise of AI solutions in healthcare: An eagle-eye view by your healthcare AI experts
Artificial intelligence in healthcare is starting to assist clinicians, caregivers, nurses, and administration staff in becoming more efficient and productive. 
With the major boom of $13 billion by 2025 in AI as projected by Global Market Insight, market players that are directly or indirectly connected to healthcare are evolving, and all credit is due to AI and automation.
In the context of Canadian demography, 11.5 % expenditure of the total GDP of more than $200 billion is dedicated to healthcare. 
With the government's support in the AI-powered healthcare supply chain, we are about to generate more than $16 billion over the next 8 years.
CB Insights reports the dependence of 86% of healthcare providers on AI technologies.
And why are we being so numerical about this whole situation? Just to let you know that this is the right time to build AI healthcare apps/software.
But wait, what's a path without a few obstacles? 
Every journey has challenges and likewise, AI does have its challenges (Don't worry! We have solutions in hand and in mind!)
Implementing AI healthcare: Top challenges
1. Are we there yet? The most common concern of the patients.
We still have a long way to go before we can trust machines with our health. Human monitoring and assistance will always be integral to ease and expedite healthcare delivery, handle data, and assist doctors and scientists in discovering novel therapies.
Because personal touch has its importance.
2. AI in healthcare is quite different from AI in other fields.
Healthcare is quite an intricate field. Any AI healthcare architecture developed should be assessed by medical personnel in order to optimize clinical workflow and reduce the impact of technology integration on burnout. Because any adoption of AI in healthcare can be quite a dangerous event.
But do not worry, as healthcare IT experts we make sure that when we help you apply AI in your healthcare app/software, the control always stays in your hand.
Because let's be honest, there will be no T-800 to save us in case Skynet takes over!
3. Safeguard, Security, and Compliance
Always the most common, but deep-rooted concern of every individual in the healthcare profession or patients. We understand that the data shared on healthcare platforms is highly confidential like personal information, payment details, and so on. 
Thus, with all the compliance laws and regulations including HIPAA's HITECH Act, PHIPA, and PIPEDA kept in mind we as healthcare AI experts make sure your healthcare app is under regulatory norms following all the security dues.
The norms of development standards of HL7 and FHIR are always kept in consideration by the in-house compliance consultant while building AI healthcare apps/software for you. 
Yes!!! We have our very own in-house compliance consultants and specialists. So, you do not have to go looking for hiring freelancers. 
Top applications of AI in the health industry: Exploring the perspectives of healthcare providers and receivers
As healthcare AI experts, we can help you build healthcare AI apps/software with a plethora of options in your pockets that can help you serve the healthcare industry in an efficient and productive way. 
1. Patient-centric solutions with AI
Patients can have control over their care solutions with AI-enabled interfaces. With the use of virtual health assistants that use cognitive computing, augmented reality, body gestures, and speech. 
It is a one-of-a-kind approach capable of minimizing frequent hospital visits, therefore lowering the burden on medical personnel.
Healthcare apps where patients are free to clear doubts even when doctors or clinicians are unavailable create a conducive healthcare ecosystem. 
Furthermore, using Natural Language Processing (NLP) for interactive chatbots; assists patient queries like payment info, appointments, and helps patients with chronic illnesses to understand and manage their condition better.
2. Administrative competence with AI-based software
Eliminating bottlenecks related to medical practices with data management using automation in the administrative process. It reduces clerical errors.
Using machine learning and AI in your healthcare management app or software, you can optimize revenue cycle management, boost the real-time accuracy of physician documentation, efficient note-taking, and comprehensive decision-making models. 
For example- Based on clinical documents, RPA machine learning recommends medical codes. These ideas are utilized in artificial intelligence development to evaluate codes.
3. AI as a clinicians support system
Utilizing machine learning in healthcare apps and software services like diagnostic imaging representation, monitoring vitals using IoTs, and AI-based precision tools detecting possible hazards by closely studying the patient's lifestyle, surroundings, and biometric data.
All these applications of AI assist doctors and clinicians in decision-making along with improving diagnosis. 
4. AI in cybersecurity and fraud detection
AI is intuitive which generally adds an extra layer of security in terms of cyber security by preventing system breaches.
As more consumers seek low-cost medical treatments, the number of fraud incidents is increasing rapidly.
This swindle causes harm to medical facilities. AI-powered technology aids in the reduction of fraud attempts. The Canadian healthcare insurance startup Lydia AI is one such example.
5. AI in pharmacy and drugs
A single extra dose of medication can prove to be fatal for you. Using artificial intelligence to reduce the risk of misdiagnosis during dose prescriptions.
At the same time, if you do not get the prescribed dosage at a particular time or get the wrong dosage, it can be life-threatening as well. Thus, AI can be used in your pharmacy delivery app using RPA for automatic prescription refills and for easing the back-office tasks of pharmacy staff.
Clinical trials for novel medications are a time and money-consuming endeavor. AI healthcare systems and software scan current medications and then redesign them so that they can effectively combat a certain illness.
Our other useful resources:
Integration of EHR with wearable technology
Get OTN verification for your virtual healthcare platform
How we developed a robust data collection and analytics pipeline using AI in Hospital Management System (HMS)
Founded in 1989, a UK-based hospital approached us to create a technology-efficient and savvy management system for their staff. The project was sized at 80k+.
Issue- Multispecialty hospitals with departments ranging from pediatrics to plastic surgery. Their issue was that each department had its procedures and systems, resulting in distinct data pyramids. And they wished to consolidate all of this data onto a single platform for easier administration.
Our Approach- As we assembled our team of Healthcare IT professionals who have been exclusively working with healthcare-specific solutions. We talked with doctors, nurses, department heads, and every concerned individual.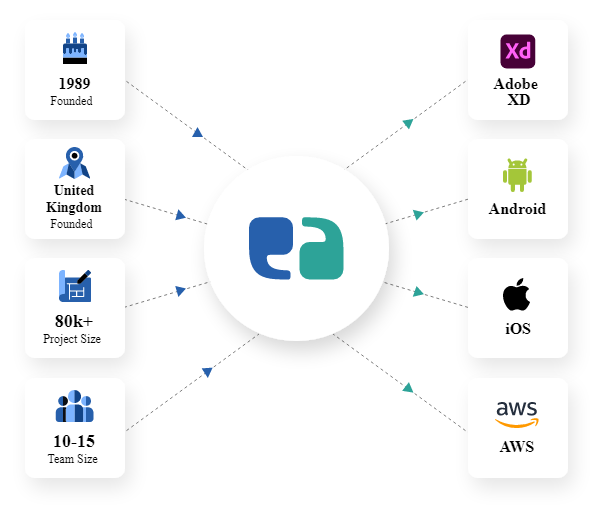 The Solution- We created a platform that consolidated data from all departments. We created cutting-edge AI that provided accurate and actionable insights to reduce resource waste within the company.
Developing a solution that saved them an estimated USD 1 million each year.
Delivering top-of-the-game healthcare IT solutions for almost a decade, our well-versed developers, designers, and in-house compliance specialists have gathered expertise, and experience in answering the well-rounded question of how to use AI in healthcare, with the conceptual implementation of ML, IoT, and RPA.
So, we will be more than happy to address all your healthcare-related IT needs. All you have to do is get in touch with us. Then we will look after the rest of the thing, responsible for your growth!