How Do We Become Your Growth-focused Healthcare Development Partner 🚀?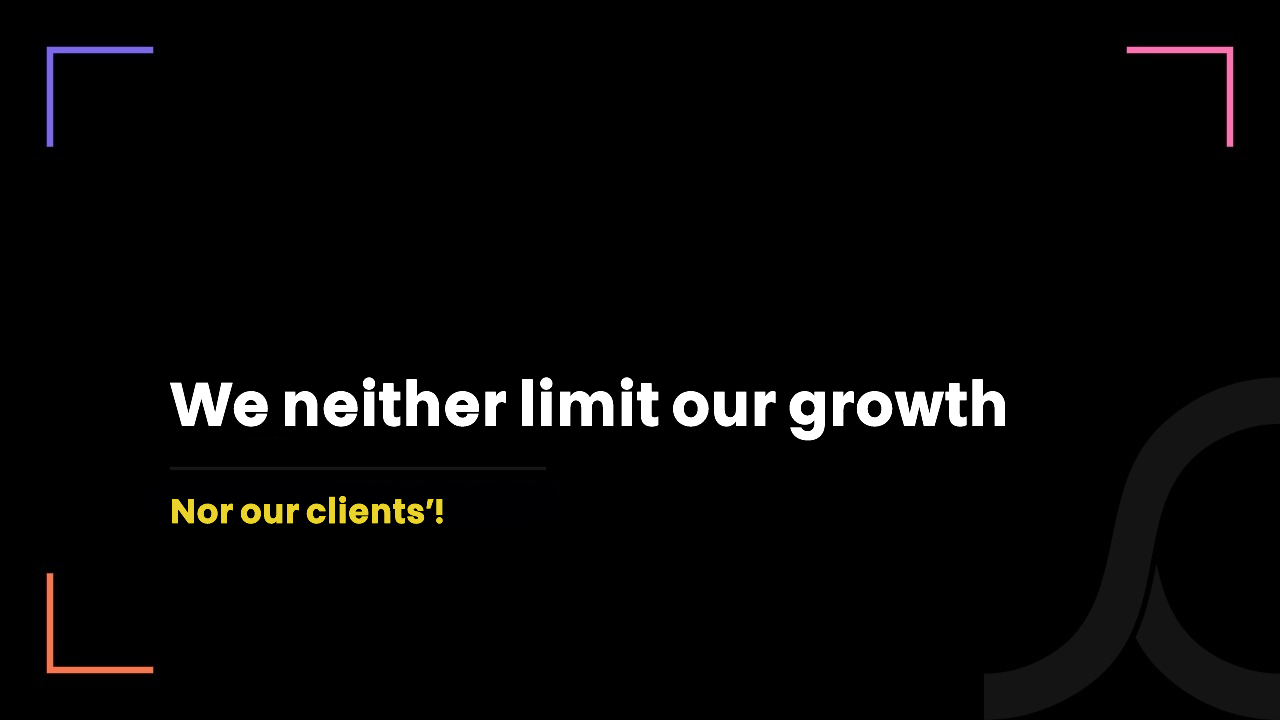 1 year ago
We never limit ourselves when it comes to healthcare IT as we are not here just for survival or banknotes.
We are here to reign the healthcare IT industry!
As a healthcare development partner, we aim to not let our clients sink their healthcare business ship.
Because...
Our thought process aids to deliver more than expectations
We trust the result-driven approach.
Unlike others, we count on profitable outcomes rather than being stuck in the cell of hardships.
We don't surpass the healthcare development roadblocks but we aim to break them with our exceptional team efforts.
We believe in offering a pleasing experience to our clients as a healthcare development partner.
We create business opportunities from scratch!
We comprehend every nuts and bolts of the healthcare industry.
And we are the greatest one in North America that holds a unique wrench to fix the healthcare IT concerns.
That's the reason, we have successfully delivered more than 250+ healthcare IT solutions for healthcare startups, organizations, and enterprises.
We hold enormous potential to find the needle in the football ground.
Hence, we don't pause ourselves to encounter the healthcare IT arrows!
We add up the big results as a healthcare development partner
We deliver peace of mind and clinical value in our healthcare IT solutions.
But how?
Expertise in reducing the clinical work hours
Mastership in creating streamlined workflows
Assisted the healthcare professionals to focus on the quality of care experience
Our solutions help healthcare enterprises to obtain the most out of their business efforts
Eliminate the compliance headaches of our clients
Our health tech solutions allow healthcare businesses to dominate the market with ease
Hence, many Canadian healthcare providers consider us as a shining light in the healthcare dark tunnel.
We offer robust and highly scalable health tech solutions
We deliver healthcare IT experience in the true sense.
1. Mobile and web app development:
Custom
Native and
Cross-platform
2. Healthcare software development:
IoT-based software development
Healthcare SaaS development
3. RPA solutions:
Appointment scheduling system
Automated clinical documentation
Claims and administrative management
4. Startup product development:
Product transformation and support
5. Dedicated resources:
Frontend and backend developers
We have a proactive team of 50+ healthcare IT experts
We have been performing healthcare IT projects since 2015.
Rather than focusing on quantity, we choose to focus on the quality of our healthcare IT team.
What makes us special from the rest is that everyone one of us is a healthcare-specific IT professional.
1. Healthcare web and app development team:
Agile development methodology
Understands every inch of the North American compliance laws
Fluency in every programming language
Knows how to build a performance-driven infrastructure
2. UI/UX designer team:
A creative mindset for interactive design
Understands every technical aspect of the healthcare development
Ability to meet the design and user experience needs
Comprehensive knowledge of the healthcare industry
3. QA engineers:
Keeps their bulls-eye open in finding the bug and error
Comprehensive knowledge of trending technologies
Result-driven QA testing skills
Attention to every piece of the healthcare development
4. DevOps engineers:
Cloud deployment and management
Agile infrastructure management
Performance assessment and monitoring
Assistance with DevOps culture adoption
You must also read: Hire DevOps engineers for healthcare projects
5. AWS developers team:
Working on complex healthcare IT projects is a catwalk for them
Comprehend the North American standards
Knows every corner of the compliance
You must also read: Hire AWS developers for healthcare projects
5. Business analysts:
Understands the complexities of the healthcare development market
Proficiency in stakeholder analysis
6. Compliance specialists:
Keeps their bulls-eye open in every stage of healthcare development
Understands the consequences of the lack of compliance
Have the ability to provide training to the other healthcare development team
With us, don't worry about the time-to-market
The following is the approach to how we perform health tech projects as a healthcare development partner.
We fuel the health tech business vision with our healthcare IT class and masterminds!
We are Ontario-based Canadian health tech experts.
We are well-known to elevate the care efforts of healthcare providers.
We are passionate about transforming the way healthcare delivers.
We deliver the greatest value to help the healthcare industry thrive hassle-free.
And we have taken a strong pledge to not let healthcare professionals in the middle of the freeway and we are serious about it!